Mapleton, North Dakota's size makes it an unconventional choice for a craft brewery. The bedroom community's population hovers around 1,000 souls. Interstate 94 cuts a swath through the farm fields that surround the unassuming little town. A few drivers stop at the golf course or the gas station just off the highway, but most fly by, bound for Fargo, about 10 minutes east.
The only other drinking establishment in town serves locals raised on interchangeable domestic beers. Those who do have a preference for a particular brand are often fiercely loyal. Many of them are barley farmers from the surrounding counties who have contracted with big brewers for decades. For them, ordering beer made with your own grain is just good business.[newsletter_signup_box]
So how do you sell craft beer in a macro beer town? And how do you turn a profit in a small town when your taproom seats 48 at a time? If you're Drumconrath Brewing Company — which, when it opened in 2017, was the first North Dakota brewery to operate in a city of less than 1,110 people since 1890 – you ignore the trends, make approachable beer and convert the adjunct beer drinkers, one person at a time.
Location Matters for Drumconrath Brewing Co.
Drumconrath Brewing Company's owner and brewer Sam Corr has a gift for meeting customers where they are, both literally and figuratively. He set up shop in a 2,160-square-foot outbuilding on the outskirts of town, a move which saved him a pile of money — operating with as little debt as possible was a major goal — and put him close to I-94 and in the path of a steady stream of pickups leaving work at the end of the day.
It's about the least visually sexy location imaginable, but since the local economy is heavy on agriculture, manufacturing, construction and transportation, being able to come in with muddy boots is an important selling point.
(MORE: 2018 Summer Craft Beers)
When the white collar professionals come back home after work, they stop in too. Beer fans from the Fargo metro make the trip on the weekends and the regulars have made Wednesday night trivia a new local tradition. The taproom is only 736-square-feet, so people end up getting to know each other, whether they intend to or not.
"The Drum is more like a place to be social than a bar," says Drumconrath Brewing Co. regular Ryan Goodman.
"It feels like 'Cheers' where he knows everyone by name," adds fellow trivia night regular Lance Getz.
Corr does seem to know everybody's name. "And I can tell you who's gonna come in on what day, at what time and what they'll have," he adds.
Attracting New People to Craft Beer
When asked to describe his crowd, Corr grins.
"It seems like I've got nothing but regulars," he says. "I've got engineers, I have auto body repair guys and farmers and cleaning ladies, doctors, lawyers — pretty much every walk of life. It's like the truest pub in the area where people just come and hang out. Everyone's equal in here. You come in, you have a good time and enjoy beer."
(Discover: Breweries Near Me)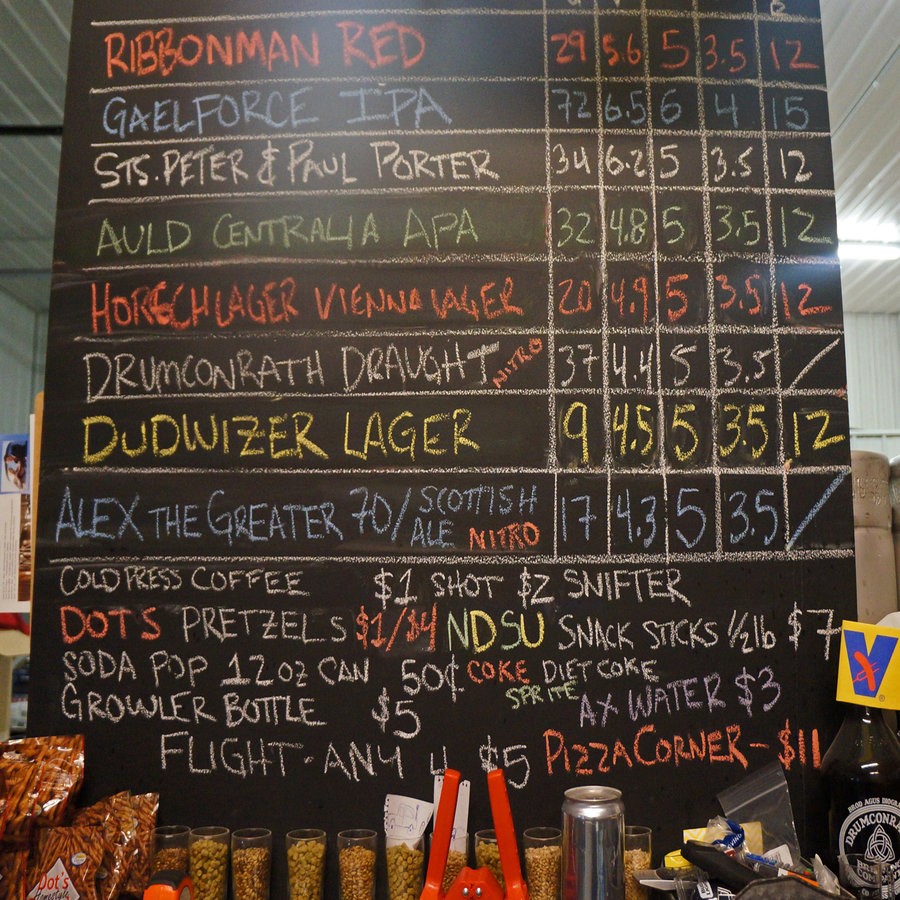 When new customers insist they'll "just have a light beer, thanks," (which happens a lot), Corr listens and nods thoughtfully. He considers their tastes and preferences and then he usually pours them a sample of his smooth, accessible porter, Alex the Greater Scottish Ale — "Scottish Ale in general is a beer that converts people," Corr says with complete confidence — or his St. Patrick's Day märzen instead. Corr's malty Irish-style red ale flagship, Ribbonman Red, is the beer many of his regulars cite as their gateway into craft beer.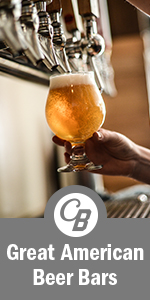 He says he never judges people for liking what they like. But after a few months in business, he developed the super light and approachable "Dudwizer," to have a little snarky fun and help macro beer drinkers take a baby step into local beer.
Corr's impossibly likeable personality helps him coax hesitant beer drinkers out of their comfort zone. He's bearded and burly, but projects a sort of laconic, everyman charm that once prompted beer festival attendees to think he was the guy hired to lug the beer around.
"He is one of the most genuinely nice people I've met," says Drumconrath regular Jeff Salmonson. "And he really makes everyone who comes in there feel welcome and definitely feel like you should come back to visit."
Increasing Brewing Capacity and Offer New Beer Styles
When they do come back to visit, Corr will be ready. He tripled his brewing capacity after his first year in business. Next, he'll upgrade his system so he can expand distribution, since current taproom production keeps his cold room "next to empty" most weeks.
(Seek: The Independent Craft Brewer Seal)
He's expanding on his love of malt forward beer with an oatmeal IPA, experimenting with a super dry brut IPA and his summer wheat with lime and mango is due out any day.
And if you haven't visited yet, don't worry. You'll be a regular in no time.
CraftBeer.com is fully dedicated to small and independent U.S. breweries. We are published by the Brewers Association, the not-for-profit trade group dedicated to promoting and protecting America's small and independent craft brewers. Stories and opinions shared on CraftBeer.com do not imply endorsement by or positions taken by the Brewers Association or its members.