Would it be possible to be every neighborhood's neighborhood brewery? That is the inspiration behind Greg Shuff's Chicago brewpub operation.
Shuff is the owner and general manager of three bustling local brewpub operations: DryHop, Corridor and the newly-opened Roebuck Pizza which is conveniently located right next door to DryHop in Chicago's Lakeview neighborhood. Corridor is located a mile away near Wrigley Field. They also plan to open a fourth location, Crushed by Giants, right off Michigan Avenue in spring 2020.
With three bustling brewpubs to-date and another one in-planning, Shuff's neighborhood brewery bet seems to have paid off.
Shuff's Chicago Brewpubs Have Different Identities
When you talk to Shuff about his Chicago brewpubs, it's like talking to a proud father. Each of his brewpub children is a vibrant, popular neighborhood spot.
DryHop was the first and focuses on primarily new-American food and popular American hoppy beer styles. Corridor focuses on pizza and with Belgian-inspired beers. The newest, Roebuck Pizza, also focuses on pizza along with European-style beers that pair perfectly with thin-crust pizza.
Shuff sees each as their own independent operation: "Every brewpub is one of one." There is no overarching parent brand.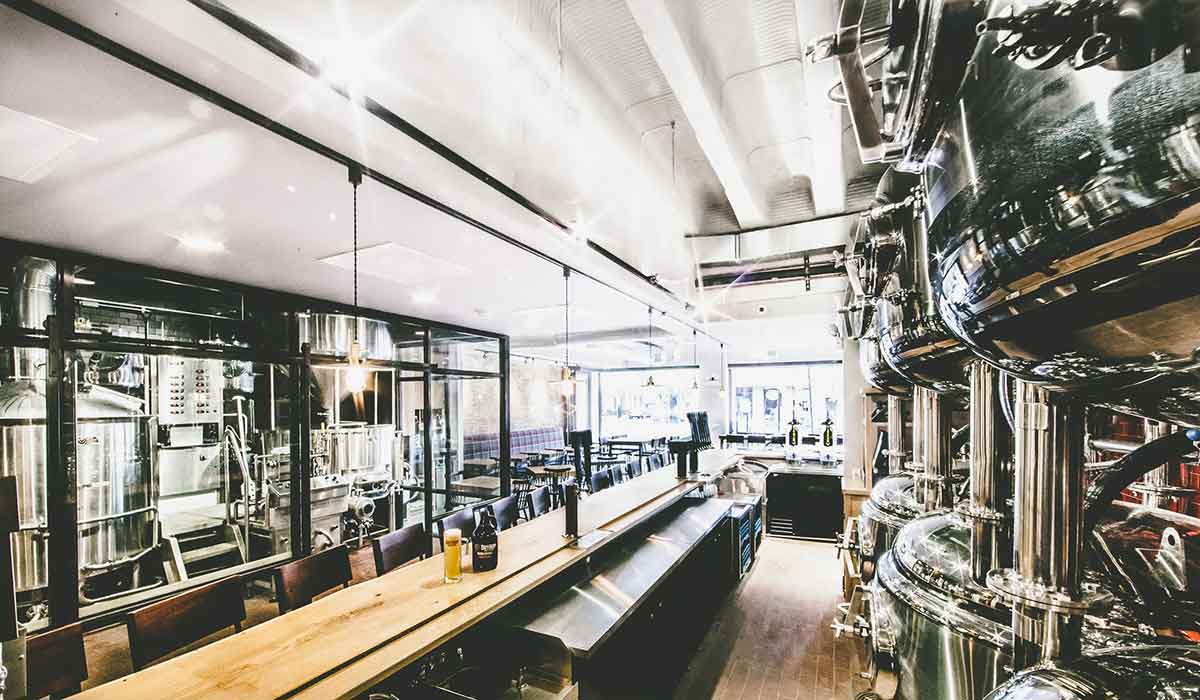 "People value uniqueness and novelty," says Shuff. "They don't get excited about chain restaurants [in their neighborhood]."
(Find a Brewery Near You: Brewery Locator)
The result is three distinct brands with their own decor, aesthetic, staff and brewery team.
The one consistent thing you'll see across all three is the lack of TVs. That's a purposeful move on Shuff's part; he wants each of his brewpubs to be a local gathering spot for the neighborhoods they serve. He even selects his new buildings based on convenience inside neighborhoods, even if it means paying a little more for the space.
Competing Against Restaurants, Not Breweries
Shuff says that he doesn't consider his Chicago brewpubs to be competing with area breweries. Instead, he's competing with neighborhood restaurants and bars. He wants to be the Lettuce Entertain You–the popular restaurant group that started in Chicago–for brewpubs, and the beer is his competitive advantage. Casual diners, families, and hardcore beer fans alike are all a part of his target audience.
(More: Form & Function: Brewery Visits with an Architect)
None of his brewpub locations distributes its beer and that's intentional. It means customers have to come to the breweries for the experience. The ability to get an upscale meal paired with expertly-made, award-winning beer–Corridor won gold at the 2018 Great American Beer Festival in the Other Belgian-Style Ale category — made in the tanks behind the bar is a competitive advantage for Shuff's brewpubs.
Adding in the ability to sell crowlers to-go and releasing a select-amount of highly-desired one-off IPAs at the brewery boosts sales further and helps differentiate these brewpubs from their restaurant-only colleagues.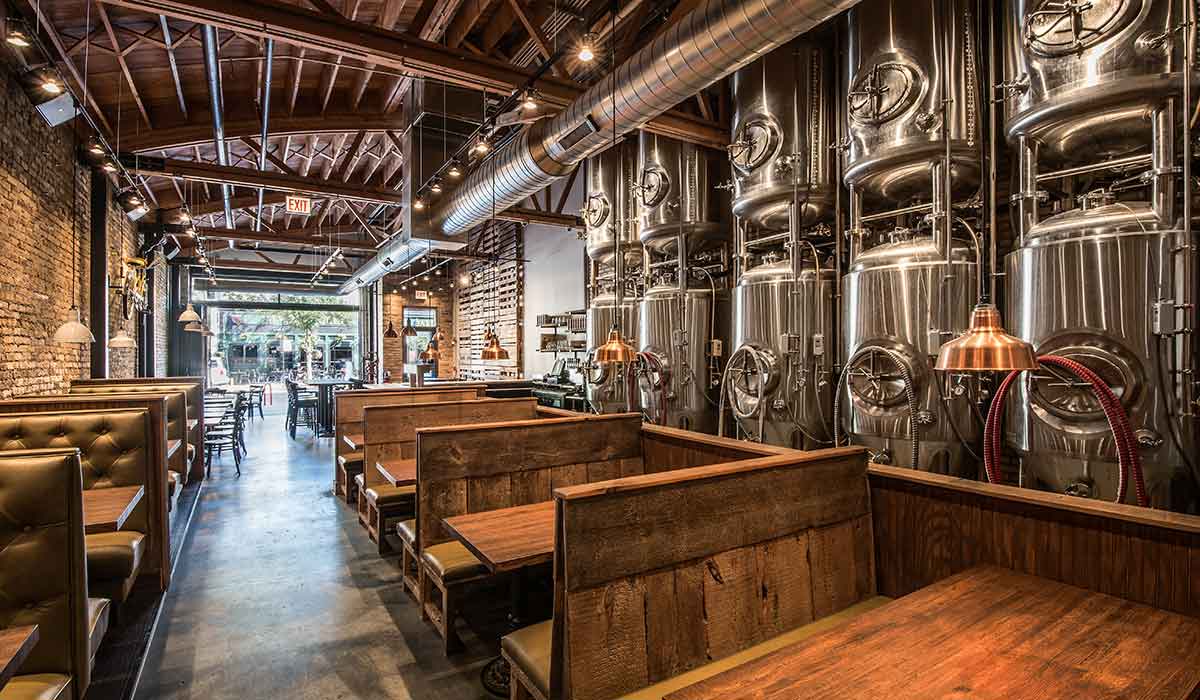 The Motto: Trust Your People, Don't Micromanage
Overseeing three popular businesses in three different locations can be overwhelming.
"There's this constant dilemma of wanting to do everything," Shuff says.
To ensure things stay on schedule and save Shuff from sleepless nights, his brewpub business operates in a decentralized model that empowers the staff at each location. There are five people at the "corporate" level. The rest of the employees are wholly unique to each location and operate independently from each other. Each brewpub has its own general manager, chef, and head brewer; Shuff gives each the operating autonomy they need to succeed. It also ensures that brewpub has its own flair and distance from each other.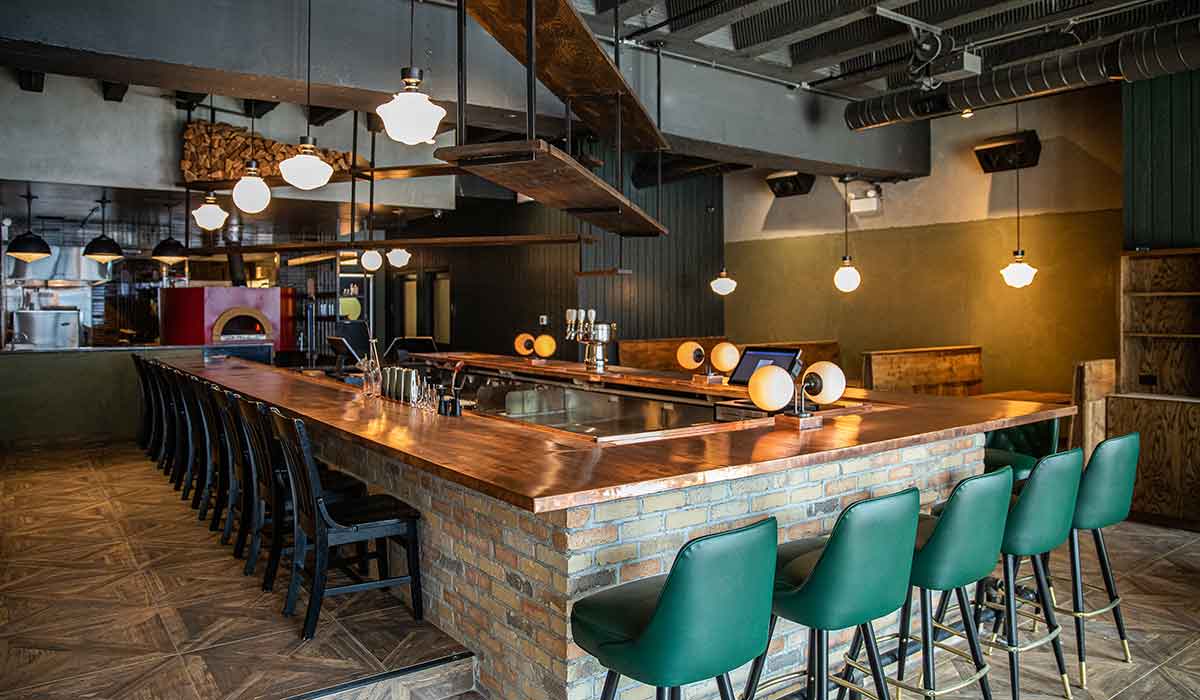 (Related: Chicago Brewery's Wild Trip Down a Hazy IPA Rabbit Hole to GABF Gold)
"[I've learned] that the world keeps churning without our involvement," Shuff remarks.
Hiring and empowering good people, differentiating with beer, and appealing to each neighborhood the brewpubs operate in seems to be an effective business model. No brewpub cannibalizes the sales of the others because beer lovers see each as an individual concept.
The testament to this has been the success DryHop has seen since its sister operation, Roebuck opened up literally next door. The two share a wall but so far, that doesn't seem to negatively impact sales. Shuff says the sales at DryHop have actually gone up since Roebuck opened.
The continued success and sustained growth of each brewpub is a testament to the concrete business plan Shuff follows. While opening up a fourth brewpub in the coming months might stress out some business owners, it doesn't seem to bother Shuff. Could a fifth be on the way soon?
"Four is the current active focus," he says. "Anything more than five or further lives on the spreadsheet."
CraftBeer.com is fully dedicated to small and independent U.S. breweries. We are published by the Brewers Association, the not-for-profit trade group dedicated to promoting and protecting America's small and independent craft brewers. Stories and opinions shared on CraftBeer.com do not imply endorsement by or positions taken by the Brewers Association or its members.