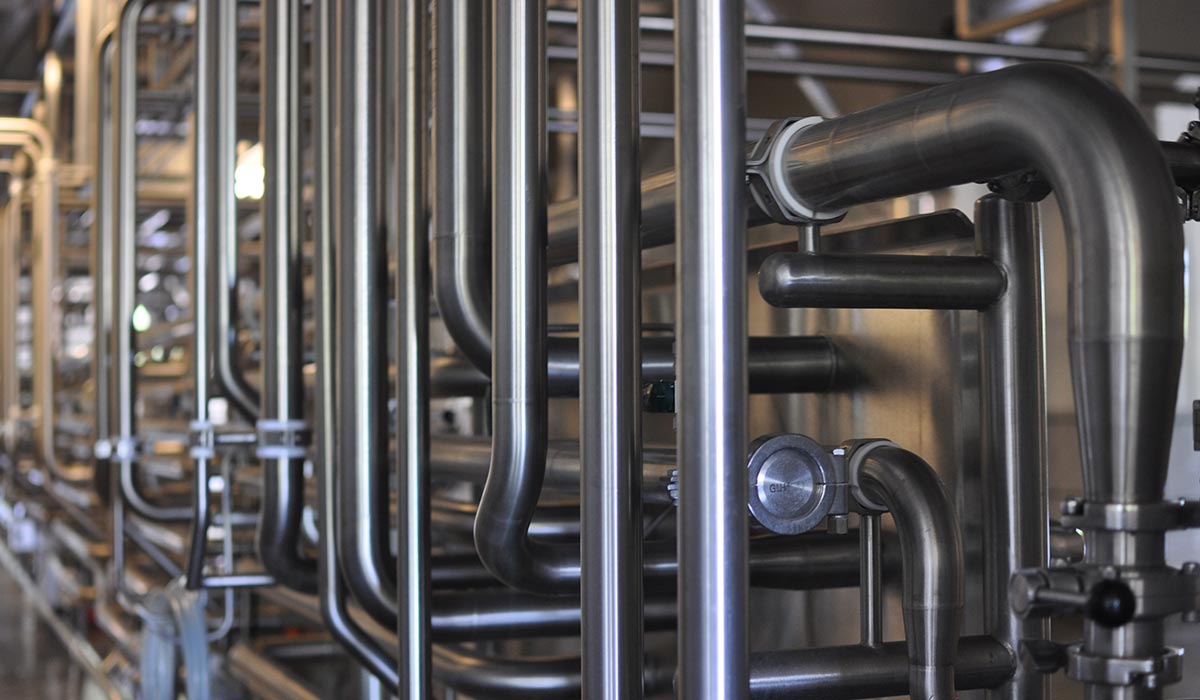 Meet the Brew House Problem Solvers
It is just after eight on Tuesday morning, and the spent-grain pickup at Other Half Brewing Company has not begun. The truck, an hour late for its scheduled arrival, has been held up at Brooklyn Brewery (where it makes its first stop of the morning), due to a pump failure at their silo. Outside the warehouse, facilities engineer, Ben Granger, idles on a forklift: one hand presses a cellphone against his ear, the other strokes the implication of a mustache.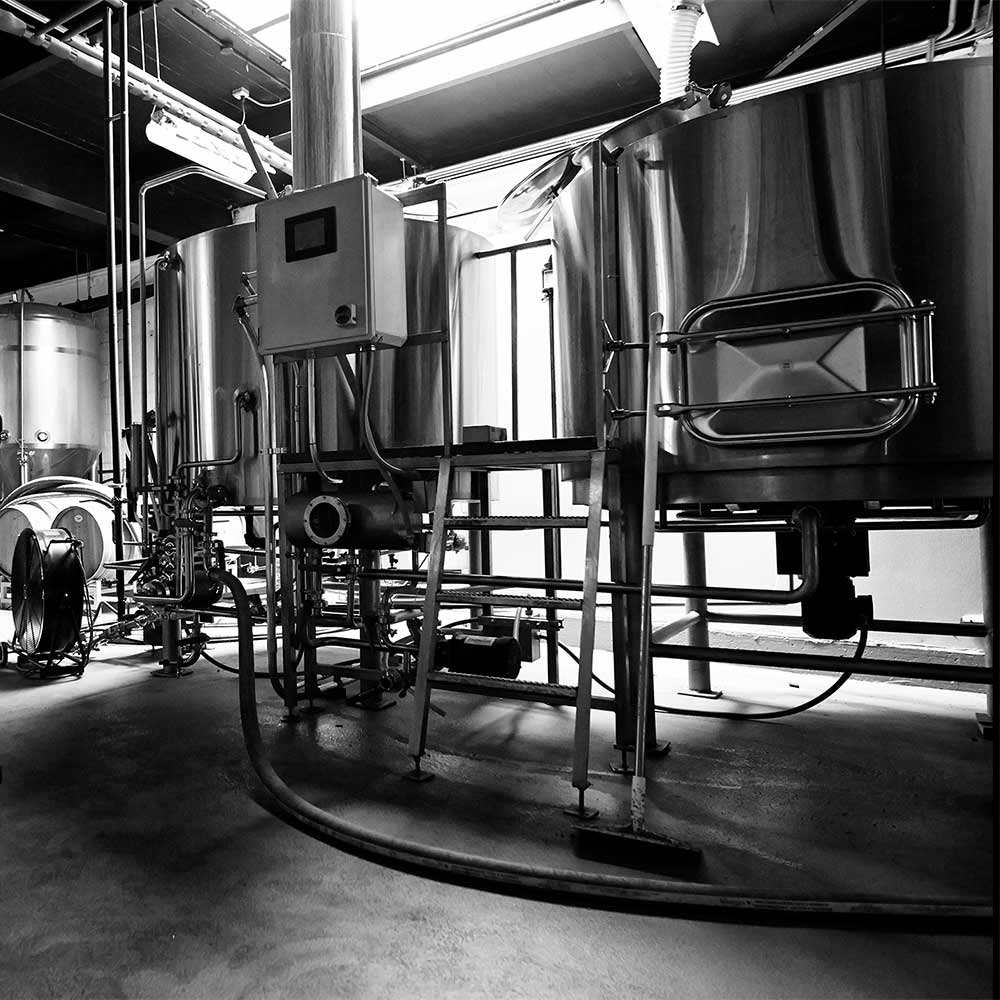 "Well, we've reached our capacity for spent-grain storage, and we've got a mash-out in 15 minutes. If we don't have a place to put spent-grain, we can't make beer—and if we can't make beer, none of us have jobs," Granger says.
It may sound dramatic, but the truth is that brewing is incredibly linear: as soon as one step in the process cannot be completed, the entire train comes to a standstill. And, just like with growing any business, as production increases, so do the demands of day-to-day operations. Something as basic as getting spent-grain out of the mash tun can cause production to come to a screeching halt.
(Related: A Bond Built on Creativity at Marble Brewery)
A facilities department is something that you will not find in most small to mid-size breweries. With six full-time maintenance people, Other Half Brewing is somewhat of an anomaly. The "engineering department," as they have come to be known, is headed by Ben Granger: a man who, driven by his curiosity, has taught himself an array of trades (including welding, interior design, cabinetry, and electrical soldering).
Granger began work at Other Half as a contract worker installing fermentation vessels, before co-owners Sam Richardson, Matt Monahan and Andrew Berman decided to hire him on full time.
"When they hired me to do this job," Granger says, "they hired me to solve problems. The day they come to me with a problem I can't solve, is the day I leave. There is always a solution—sometimes it requires a bit of creativity."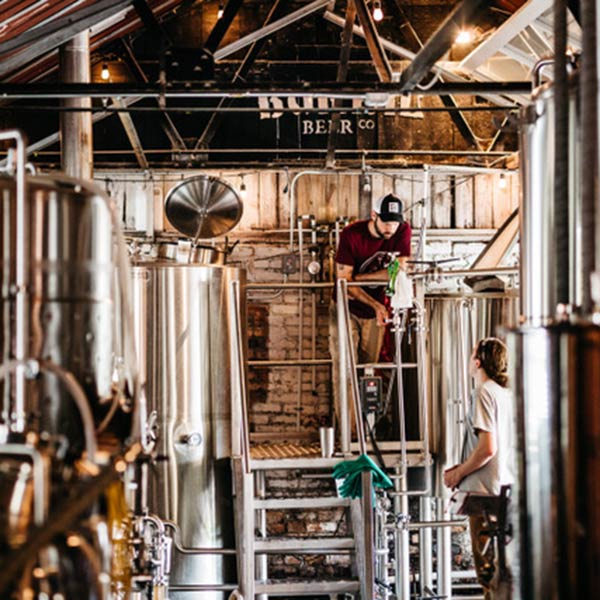 In Asheville, North Carolina, Burial Brewing Company's own facilities manager, Nathan Weber, reiterates Granger's sentiments. "Ingenuity plays a huge part in the role of the maintenance professional. We don't have to buy a $350 door hinge for our Volkswagen maintenance van because we were able to fabricate our own with skateboard bearings for $20."
(More: Meet the Brewer Who Makes Tree Beers)
Like Granger, Weber taught himself many skills on the job. To Weber, learning is not something you do in a classroom, but is instead a lifelong practice of discerning useful information and applying it.
"If there is something I can't do or don't know how to do," Weber says, "you can believe that if I am going to outsource it, I am going to try and learn everything I can from that contractor so that next time I can do it myself. I go home every night and watch YouTube videos, read books and articles, and try and to learn as much as possible about whatever task we are on."
And for facilities employees at growing craft breweries, these tasks vary greatly. Both Granger and Weber are not only in charge of all the maintenance around the brewery, but all maintenance associated with the business. Overseeing everything from building planning — both Other Half and Burial will be opening taprooms at second locations in the coming months — to preventive and routine maintenance on machines (e.g. changing the oil on the air compressor, lubricating forklifts, or replacing a part on a canning line or centrifuge), are vital aspects of the job description. Fabricating specialty equipment, such as Burial's two unique Linux-based temperature and humidity monitoring systems (one inside their main walk-in cooler, and another at their sour barrel facility), or Granger's original counter-pressure growler system, is where their passion for ingenuity is most evident.
(New: BA Releases Craft Beer in 2018 Headlines)
On Tuesday morning at Other Half Brewing Company—when the grain truck arrives two hours late for its scheduled pickup, and with spent-grain cooperage past maximum capacity—the brewing schedule has not been delayed. With two maintenance workers beginning the usual process of the grain dump (that is, while one person dumps the large plastic totes into the bed of the truck with a forklift, another person rinses the newly emptied bins), two other employees have begun implementing Granger's solution to the problem: using every available garbage and recycling container for spent-grain storage. This time, after the bins are dumped, employees immediately refill them: shoveling several hundred pounds of spent-grain (still warm from mashing) from the garbage cans back into the bins.
Looking at the new step in the process with an amused expression, Granger shakes his head and mutters, "I love doing weird shit."
CraftBeer.com is fully dedicated to small and independent U.S. breweries. We are published by the Brewers Association, the not-for-profit trade group dedicated to promoting and protecting America's small and independent craft brewers. Stories and opinions shared on CraftBeer.com do not imply endorsement by or positions taken by the Brewers Association or its members.