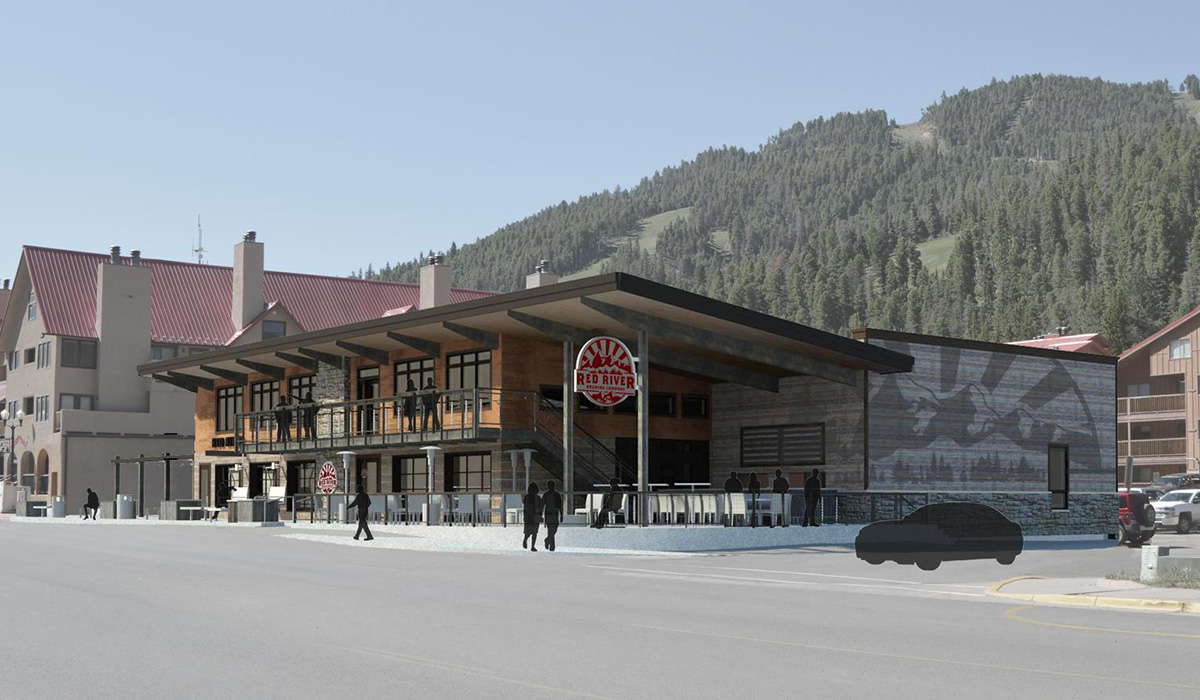 New Mexico's Red River Brewing Company is a Family Affair
The most famous of the Red River Valleys is the one that forms the border of Oklahoma and Texas. Many a thirsty cow and cowboy crossed the Red River on the way north to the rail lines in Kansas during the dry and dusty cattle drive days on the Chisholm Trail from 1864 to 1884.
Some of those cowboys, tired of the dust and heat of Texas, having heard rumors of precious metals in the mountains of New Mexico, headed West to try their luck. Gold! There in northern New Mexico they built a town named Red River after the small river that ran through the narrow valley, past the shack houses, stores, boarding houses and saloons where miners could find beer. Red River in its heyday had over 3,000 people. But, mining played out by 1905 and Red River was mostly deserted. However, news filtered back to Oklahoma and Texas that this little town in the mountains, at 8,750 feet, provided a great escape from the summer heat.
(VISIT: Find a U.S. Brewery)
Fast forward to 1960. Glenn Calhoun, manager of a Piggly Wiggly grocery store in Fort Worth had also tired of the dreaded Texas heat and moved to Red River. Between the few hundred residents that remained, the summer tourists and the newly opened Red River Ski Area, Calhoun knew he could have a successful grocery store. He said goodbye to toasty Texas and opened Red River Grocery and then in 1962, also opened Calhoun Real Estate. His son Ted followed and worked in the family businesses. Later, Ted's wife Linda would join in the real estate business and is presently seeking her fourth term as mayor.
Their sons Michael and Brian grew up in Red River and always loved their home. Michael went off to the University of New Mexico where he met his wife Sharon. Brian became an architect and Michael and Sharon moved to Los Alamos where Michael spent his career at Los Alamos National Laboratories.
An Idea Hatched Over Beers
Several years ago, as craft brewing continued major growth in New Mexico, Bathtub Row Brewing Co-Op had opened in Los Alamos. It became a local watering hole with the fun and energy that brewpubs possess. One night, much of the Calhoun family had gathered there and collectively agreed that Red River could use a place like this.
As Michael puts it, "This whole idea was hatched over beers, like so many good ideas are, at Bathtub Row. The Bathtub really inspired us to do this. We saw what was being done there and we knew that a brewery with fresh craft beer would be a big hit in Red River."
The best part was that Ted, a decade prior, had purchased a prime downtown lot in Red River, directly on State Highway 38 (Main Street) and a block from the Platinum Chairlift at the ski area. Ted was never sure what he would do with the property. But now, a plan was formulated, Michael was ready to retire, and he and Sharon would return to Red River and make this happen.
(READ: Small Brewers Recreate Beer Recipes Lost to Time)
Finding a Brewer in the Family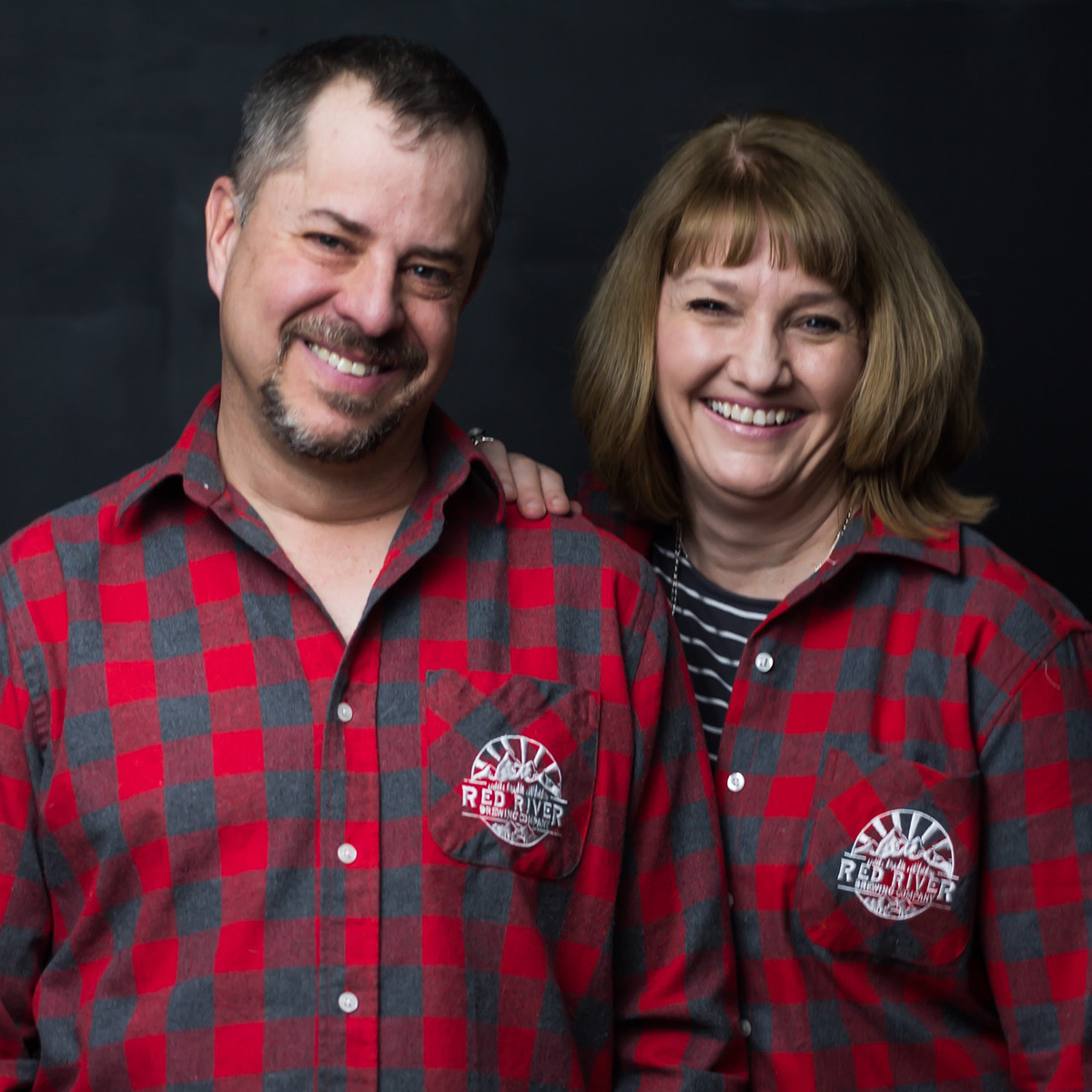 The next step was research, for a name, working with the town, having brother Brian design the brewery, and work out the hundreds of details about breweries. Who would be the brewer? Should we have a restaurant? How big should the brewing system be? They made a decision to visit numerous microbreweries and ask all the right questions so the Calhouns began a multiple brewery road trip.
Meanwhile, Michael and Sharon's sons were in college. Chris, with an undergrad degree in micro and molecular biology, was working on a PhD program in chemical engineering with a focus on bioengineering. Michael asked him if he would be interested in being the brewer.
As I spoke to Chris, he told me his university research was interesting but the idea of a career spending eight hours a day in a lab was not appealing. Chris agreed to become head brewer and promptly found a brewing apprenticeship with Erin Eddy at Ouray Brewery, where he continued to learn the trade and build on his educational background and homebrewing experience. Eddy also played a consulting role in helping the Calhouns design their brewery.
(READ: Gruit Ales: Beer Before Hops)
Steven is continuing on his degree in industrial design, however, as a talented artist, he designed the logo, the sample platters, the tap handles, and other necessary artistic elements of the brewery. Michael and Chris, utilizing their woodworking skills, reclaimed a 480-year-old Ponderosa Pine killed in a Jemez Mountains forest fire. This tree has become the bar tops, community tables, and other parts of the interior.
The result? In spring 2018, their brewery will be a reality. Red River Brewing Company (RRBC) is a 9,000-square-foot brewery and restaurant with seating for 150 inside and 250 when patios and outside taps are open. Michael mentions, "We added the restaurant because people like to eat while they have a beer. We plan to make RRBC family and dog-friendly, like many breweries, a place that feels like it belongs to the community. It has also brought the family closer together and really is a family affair as three generations and four families are playing a role in the brewery."
Remember Red River Brewing Company on a brewery travel itinerary as part of the Enchanted Circle in northern New Mexico.
CraftBeer.com is fully dedicated to small and independent U.S. breweries. We are published by the Brewers Association, the not-for-profit trade group dedicated to promoting and protecting America's small and independent craft brewers. Stories and opinions shared on CraftBeer.com do not imply endorsement by or positions taken by the Brewers Association or its members.