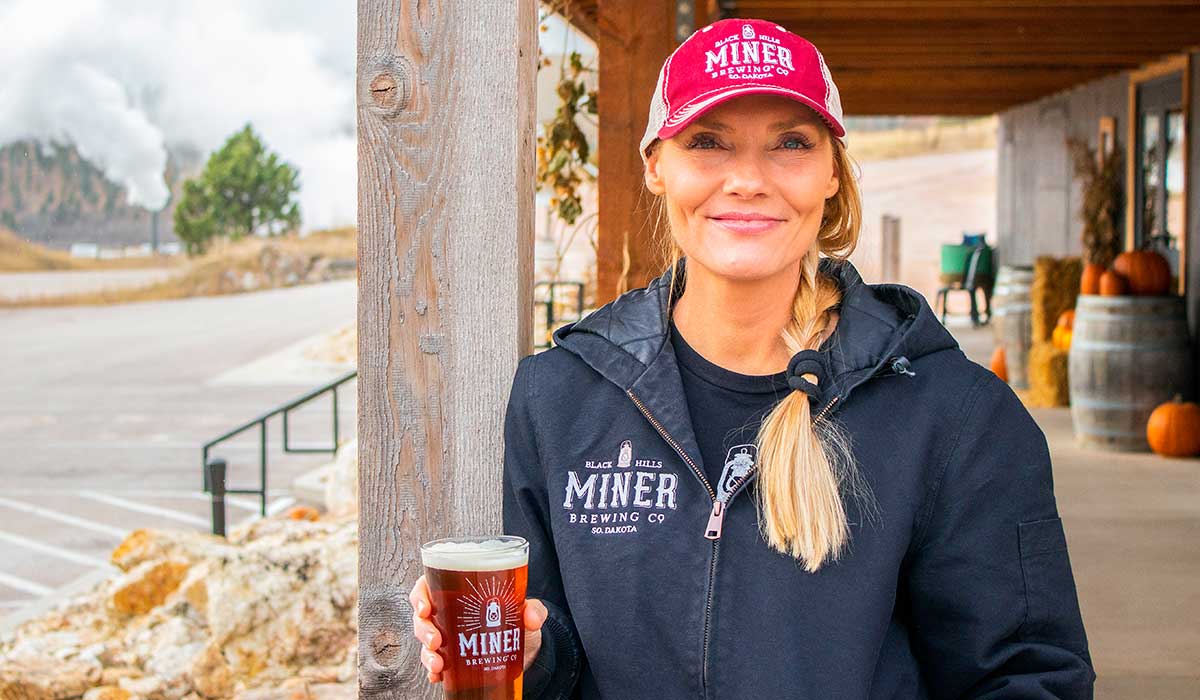 Sandi Vojta Keeps Family Tradition Alive in South Dakota's Black Hills
Sandi Vojta made her first batch of wine when she wasn't quite 4-years-old.
"My family was proud of it," she says, remembering.
The occasional batch of plums collecting fruit flies in the young Czech-American's closet was only the beginning. Sandi Vojta would realize her childhood dream by opening Prairie Berry Winery among the stunning South Dakota Black Hills in 1999. She opened Miner Brewing Company down the hill from the winery in 2013, along with a Sioux Falls location in 2018. With a hint of wanderlust to point her in the right direction, Vojta claimed her calling and hasn't looked back since.
Family Tradition Rooted in Wine-Making, Distilling
As a child, Vojta found plenty of room to explore and run around on her family's farm in the Upper Midwest. This is where she learned to make wine and distill with her dad and brother–a family tradition five generations strong.
"It was something to do as we were pretty much in the middle of nowhere," she says.
Initially, Vojta set out on a career as an environmental chemist. She soon met and married her husband, Matt Keck. The couple found themselves in Portland, Oregon, during the mid-90s, where they chose to see the world volunteering in the Peace Corp.
Once stationed in Tanzania, the 1998 United States embassy bombings which killed more than 200 people caused great family panic back home urging them to cut their globe-trotting short.
Less than a year later Vojta made a chokecherry beer while developing plans for the winery at her South Dakota kitchen table with Keck and her dad, Ralph.
"It was meant to be, and I have no regrets," she says.
Leaving travel in her rearview for a life filled with community and good cheer, Vojta set her brand in motion.
(MORE: Mining Town Breweries Dig Deep Into History)
Miner Brewing Co. Offers a Taste of the Black Hills
Prairie Berry Winery is Vojta's "firstborn" and is perched atop the hill. A short stroll down to Miner Brewing Company, you'll fall in love with what she likes to call her "middle school kid." On the other side of the hill there is a separate fermatory dedicated to her sour program.
"My team is actually cross-trained between the winery and brewery and are fluid," Vojta says.
This is one brewmaster who certainly devotes a great deal of love to her "kids" and it shows.
In an area where the great outdoors commands your attention with national treasures like Mount Rushmore and Crazy Horse, Miner Brewing Company offers a taste of what South Dakota's Black Hills community is all about. From the local hop farms she annually contracts with, Native American farmers and foragers from which she sources fruits and grains, right down to the beef she buys from cattlemen who feed their herd her spent grains, Vojta embraces such a fruitful village in this beautifully rugged part of the world.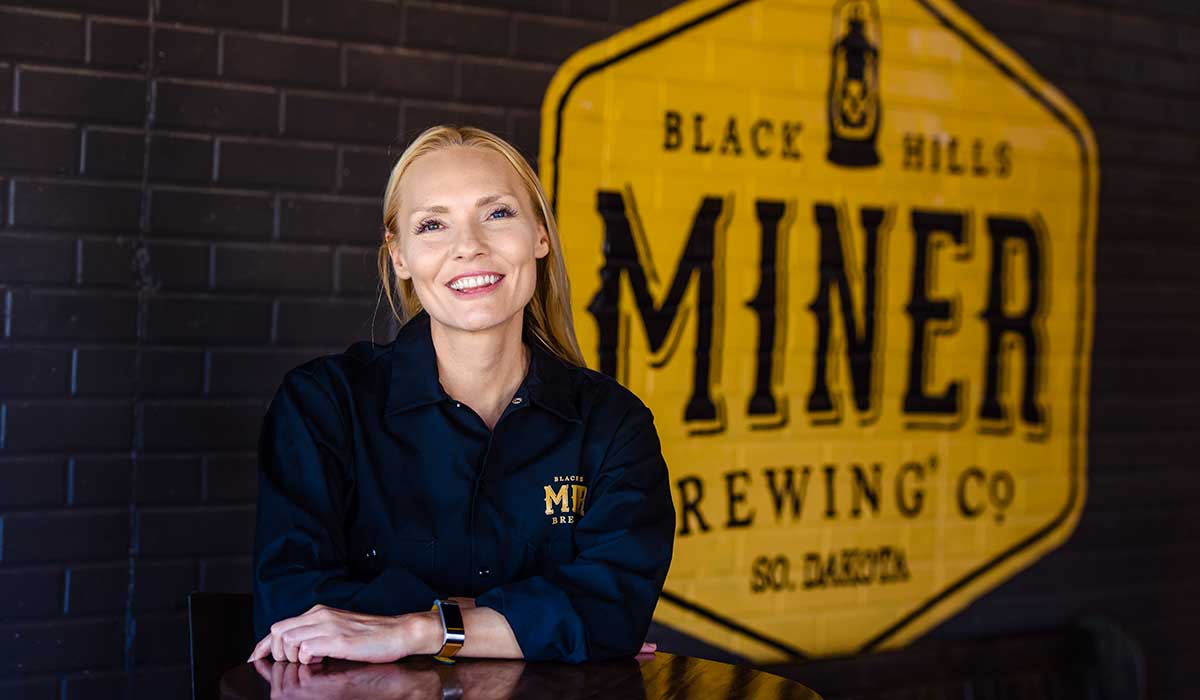 "We have amazing support," she says. "People know where the good beer is at."
She also believes in supporting local artisans and local performers: "When it's snowing outside it's so cozy to grab a pint and curl up to some fine music. When warmer months come along, it's about that outdoor stage between the winery and brewery."
(Related: Heroes of the Brewhouse: Here's What Brewery Workers Actually Do)
Sandi Vojta's Love for Fermentation
These days Vojta indulges in a bit of soul searching. She enjoys reading books in the vernacular of enlightenment. She's also turning to the trusty standbys of her trade like "The Art of Brewing."
"My brain swishes in fermentation." Sandi Vojta, Miner Brewing Co.
"I am the type of person who has six to 10 books open at the same time," she explains.
(Brewery Near You: Brewery Finder)
Ever hungry to explore more, she admits she has her eye on distilling: "Never say never," she says.
"My brain swishes in fermentation and is on a spectrum between winemaking and brewing. It's all fermentation," she says.
You could say Vojta is always focusing on the proverbial hills ahead of her, subscribing to the sentiment that life is to be lived in the name of good cheer.
CraftBeer.com is fully dedicated to small and independent U.S. breweries. We are published by the Brewers Association, the not-for-profit trade group dedicated to promoting and protecting America's small and independent craft brewers. Stories and opinions shared on CraftBeer.com do not imply endorsement by or positions taken by the Brewers Association or its members.