The early 19th century was an exciting time for gold mining, and prosperous mining towns across the country had yet another treasure to boast: beer. When miners began mining, brewers also began brewing, and today's small and independent craft breweries continue to enliven this valuable history by acting as gathering places to share stories over a pint. For regulars and first-timers alike, many mining town breweries offer a place to sit and remember history, one beer at a time.
A Century Ago, Beer Saved Wallace, Idaho
Patrons of Wallace Brewing Co. in Wallace, Idaho, drink beers with names reminiscent of the town's mining influence. While sipping on the RedLight Irish Red Ale, Jackleg Stout, or Vindicator IPA (named after the local silver mine), customers look around the tasting room at old photographs lining the walls. Each image has a story that's told and retold in the brewery's building that was originally constructed in 1903.
In 1910, a 3 million-acre fire that wiped out most of the town. The brewery's steel and brick building survived.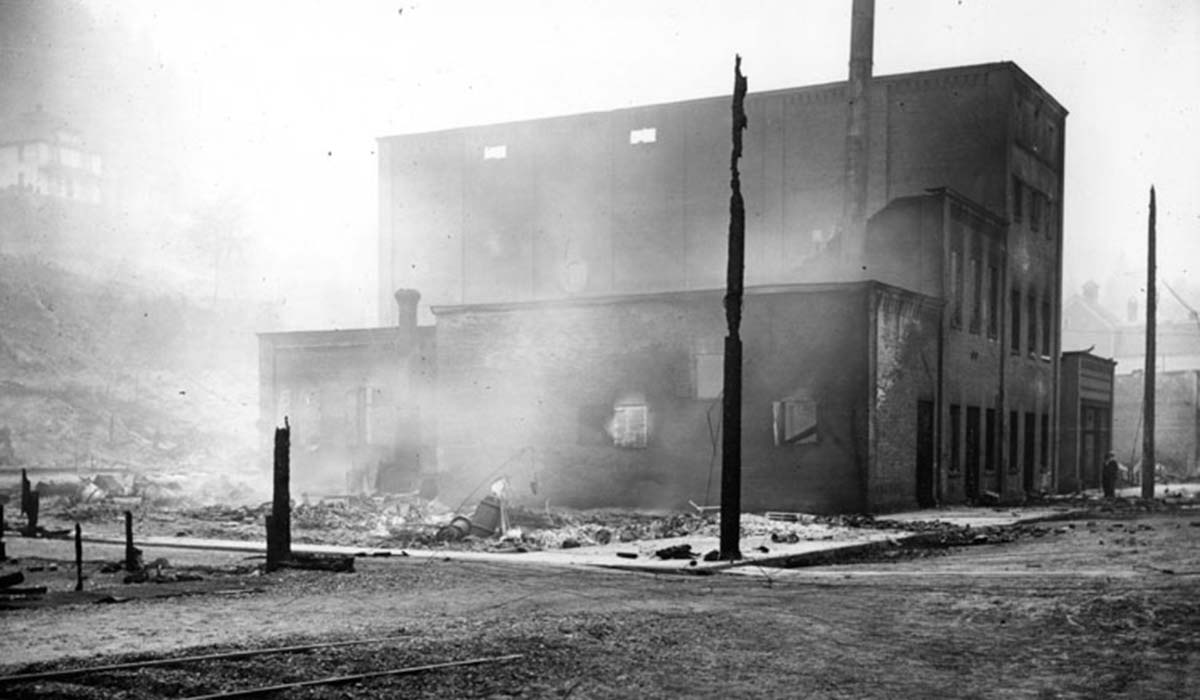 Since the town's water was contaminated and unsafe to drink, the mayor of Wallace declared that all bars needed to stay open 24/7 and serve the safer beverage of beer. As a tribute to the firefighters and locals who lost their lives in the fire, and as a way for the town to remember how beer once saved Wallace, the brewery now offers its 1910 Black Lager.
"We want to incorporate the history of the town," says co-founder Chase Sanborn. "We will always make sure that there will be a story to go behind each of our beers, and be community minded and always treasure history."
The brewery was established in 2008, after Sanborn and his partners knew that they wanted to spend the rest of their lives in the mountains and valleys of Wallace, and needed a business to grow old with. When Sanborn moved to Wallace in the early 1990s, he befriended a group of older locals who shared all the stories about the mining town and the people that lived there.
"They instilled in me the passion for the history of this town, so when we opened up the brewery and [began] working on the project of who we were going to be, and what our name was going to be, we knew that we would be Wallace Brewing after the town, and the imagery would be miners and prostitution," Sanborn says.
Sharing stories is a tradition that the brewery passes forward through training employees about the tales behind the historic photographs, and the mining and bordello memorabilia that serves as decor, a nod to the town's past.
It is important to Sanborn that everyone — from employees to residents to visitors — have a feeling for the local history.
(TRAVEL: Breweries with Hotels, Inns, Campgrounds & More)
Sharing Pints and Stories at Golden Block Brewery
Molly Barela grew up in the town of Silverton, Colorado, where her father worked as an electrician in the mine for 20 years. In 2014, Barela and her husband opened Golden Block Brewery in the liveliest part of downtown, the bustling location that gives the brewery its namesake from an old mining phrase.
Golden Block opened in 2015 in the heavy mason structure from 1903 that features original maple wood floors and a beautiful pressed tin ceiling.
"It does remind you a little bit of the old mining days," Barela says. "People gathered around, and what did you do after a hard day's work? You went to a pub and had a beer."
Many of the Silverton mines closed operations by 1992, which resulted in an exodus of residents. Silverton, named after the mining phrase "silver by the ton" is a stop on the Durango & Silverton Narrow Gauge Railroad Train. The vintage train kept Silverton alive, and now many who seek outdoor recreation find themselves in the old mining towns nestled in the San Juan National Forest. The younger generation will stop by the pub for a beer, and perhaps unexpectedly learn a little about local roots.
"The true connection is that people like to drink pints together," Barela says. "So it is the camaraderie created over having a beer. Some of the best conversations I have witnessed in my own space is someone who is from Silverton in the mining days, and someone next to them who just hiked a trail. And I have seen this many times — those conversations transpire when the old and new meet, and an embracing of history over a pint and over a beer."
Barela adds that it is important to keep such heritage present. "It doesn't have to necessarily be alive," she says, "but you can't forget where you came from, and why you exist."
(VISIT: Find a U.S. Brewery)
Miner Brewing Co. Pays Homage to Hill City's Past
Mining in the Black Hills of South Dakota dates to the 1800s, and is remembered for the 1874 gold rush. Right around that time, in the late 1800s, ancestors of Sandi Vojta immigrated from Czechoslovakia, bringing with them the tradition of making wine.
Vojta is the fifth generation of beverage craftsmen, opening Miner Brewing Co. with her husband in 2013 as an addition to Prairie Berry Winery. The brewery is housed in a rough pine building reminiscent of a miner's cabin, blending into the environment while utilizing geothermal heating and cooling.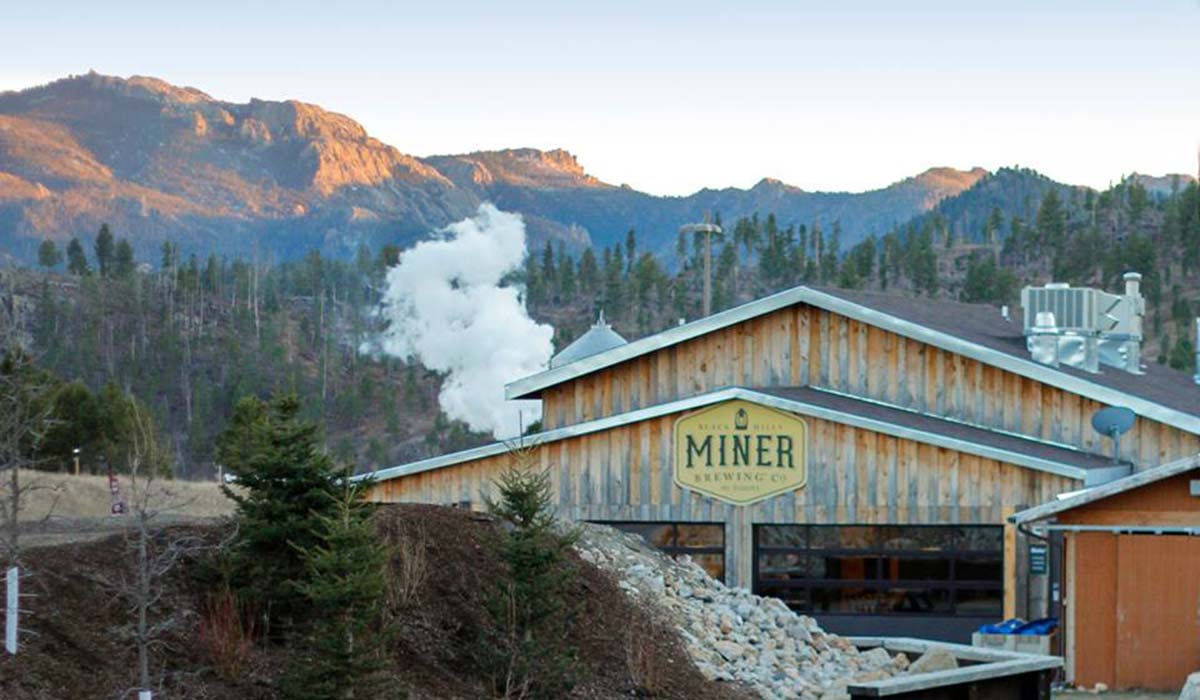 Beer drinkers are greeted by a mural of an underground mine and can look upon relics such old pickaxes and an authentic canary cage miners would use to bring the birds underground to gauge the air quality.
The brewery pays homage to what built the area, according to manager Casey Nordine, while also representing a frontier character of blazing your own path. Beer styles focus on European-inspired and seasonal selections, combined with pioneering recipes such as an IPA made from a wine and Brett yeast, with apples added later in the brewing process.
Many of the beers include local ingredients, such as prickly pear and the earthy yet bitter chokecherries found on the South Dakota prairies. They provide a new and traditional experience for those who gather at the new brewery, in an old place.
"We talk about it quite a bit with our guests, about the resurgence of craft breweries heading back to an era similar to that with a brewery in every town and community gathering place. We definitely see an overlap from then to now," Nordine says.
(MORE: America's 'Best Beers' 2019)
Montana's Quarry Brewing Co. Celebrates Mining Culture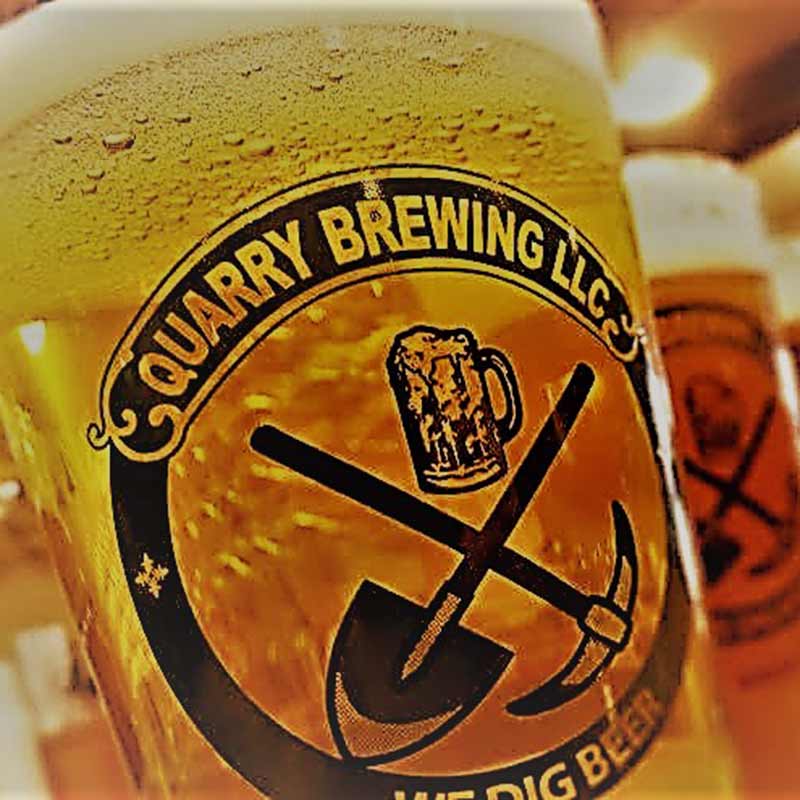 Over the border from Idaho's Wallace Brewing Co., resides another craft brewery celebrating the culture of mining: Quarry Brewing Co. in Butte, Montana.
Originally, the area was founded in the 1860s and 1870s when local resources of gold were discovered. The demand turned to copper at the turn of the 20th century with the advent of electricity, and today much copper molybdenum (a steel hardener) is currently mined.
Quarry Brewing Co., with the tagline of "We Dig Beer," is the 34th brewery to open in Butte and the first since 1963, says owner and brewer Chuck Schnabel. The tasting room houses an extensive and elegant rock collection, accompanied by books from local geologists and items donated from the quarry's underground miners.
Many of the beers are named after rocks, including the Shale Pale Ale, Galena Gold, and Gneiss IPA, and the brewery's mug club brings together several generations. Members include those who worked and work in the mines, geologists, and doctoral students from Montana Tech School of Mines and Engineering located in Butte.
"You've never seen the excitement in the room as when someone brings in a rock," Schnabel says.
Drawing on the past, when miners used to carry gold dust in pouches around their necks to trade for credit at the local saloon, Quarry Brewing continues this ritual by using wood nickels held in pouches that equal a pint of beer, for yourself or for another.
It's important to Schnabel to take care of your fellow person, and that it doesn't matter who you — as long as you work hard, you are welcome to come on in for a good pint and a good conversation.
Quarry Brewing Co., like other craft breweries in historic mining towns, believe in heritage, the power of history, and remembering local roots — while in the midst of living them through the craftsmanship of beer.
CraftBeer.com is fully dedicated to small and independent U.S. breweries. We are published by the Brewers Association, the not-for-profit trade group dedicated to promoting and protecting America's small and independent craft brewers. Stories and opinions shared on CraftBeer.com do not imply endorsement by or positions taken by the Brewers Association or its members.