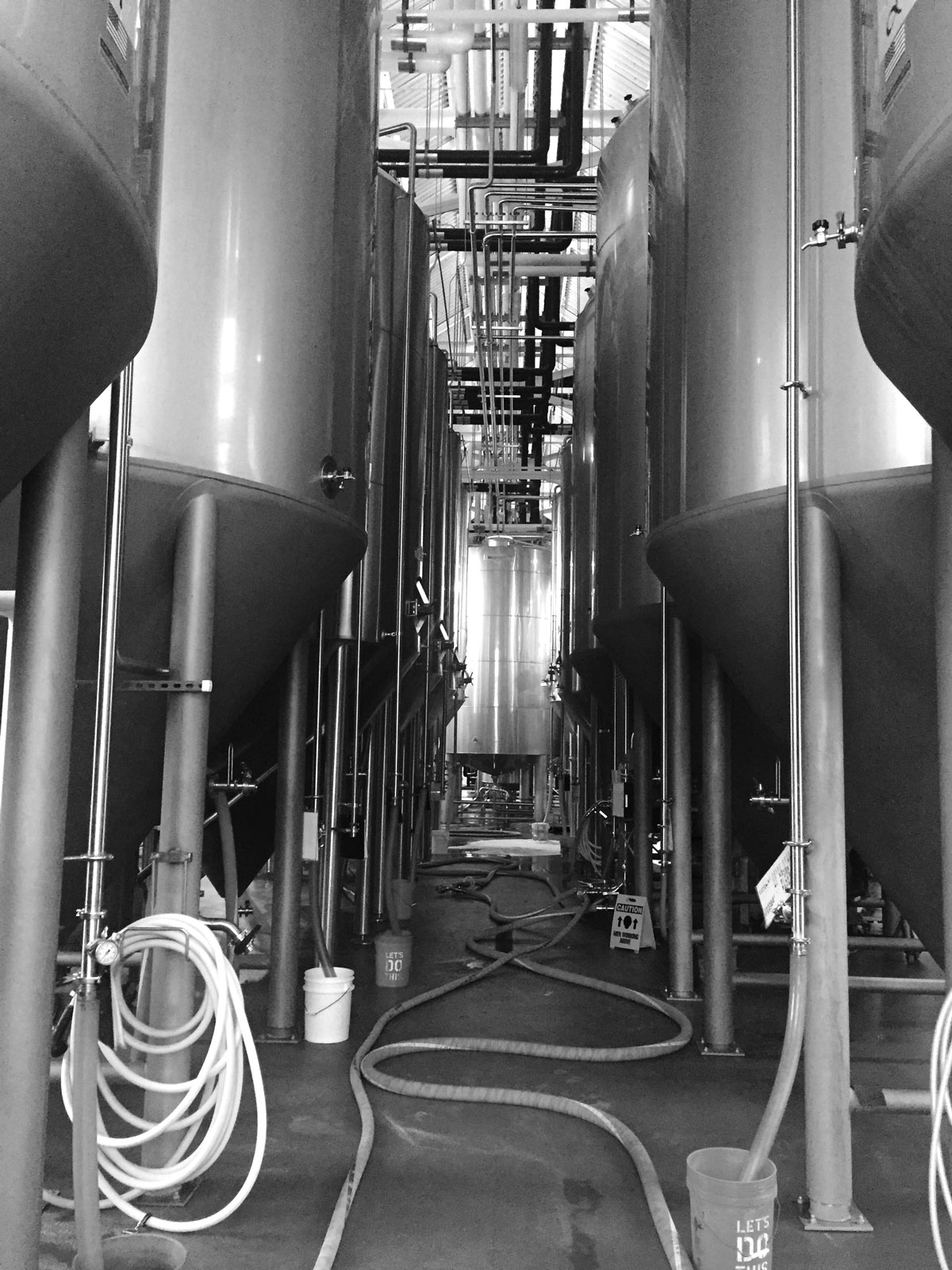 Smuttynose Brewing Co.
If the 17th century pirates, poets and fisherman from the New Hampshire barrier island from which Smuttynose Brewery derives its name were still around today, they would no doubt hang out at the brewery's new tasting room. Located on the 17-acre historic Towle Farm site in North Hampton, Smuttynose has plenty of room to grow in its new brewery.
"It's a very unique property that's worked out well," said David Yarrington, director of brewing operations. "The beer coming out of this line is as fine as we've ever made."
This is good news for Smuttynose drinkers in their 26 state distribution area. Smuttynose was founded in 1994 and opened the new location in June of 2014. The huge, architecturally stunning production facility features an 80-barrel system and a state of the art bottling line. The farm includes a free, public disc golf course, orchards, and herb garden. The fresh herbs are used at the equally expansive Hayseed Restaurant just across the parking lot from the brewery.
The bones of the restaurant are composed of the farm's original Victorian farmhouse, which was moved to make way for the new brewery building. The Hayseed bar features 32 taps, all but six of which feature Smuttynose beers.
To fill the demand for such a wide range of beers, Smuttynose converted its original production line in nearby Portsmouth into Smutlabs, which focuses on small batch specialty beers. These are also widely available–including in the gift shop at the brewery–in single serve 500ml bottles.
"At Smutlabs, we keep the batches small and the ingredients weird and fun," Yarrington explained. "Making this beer is more labor intensive."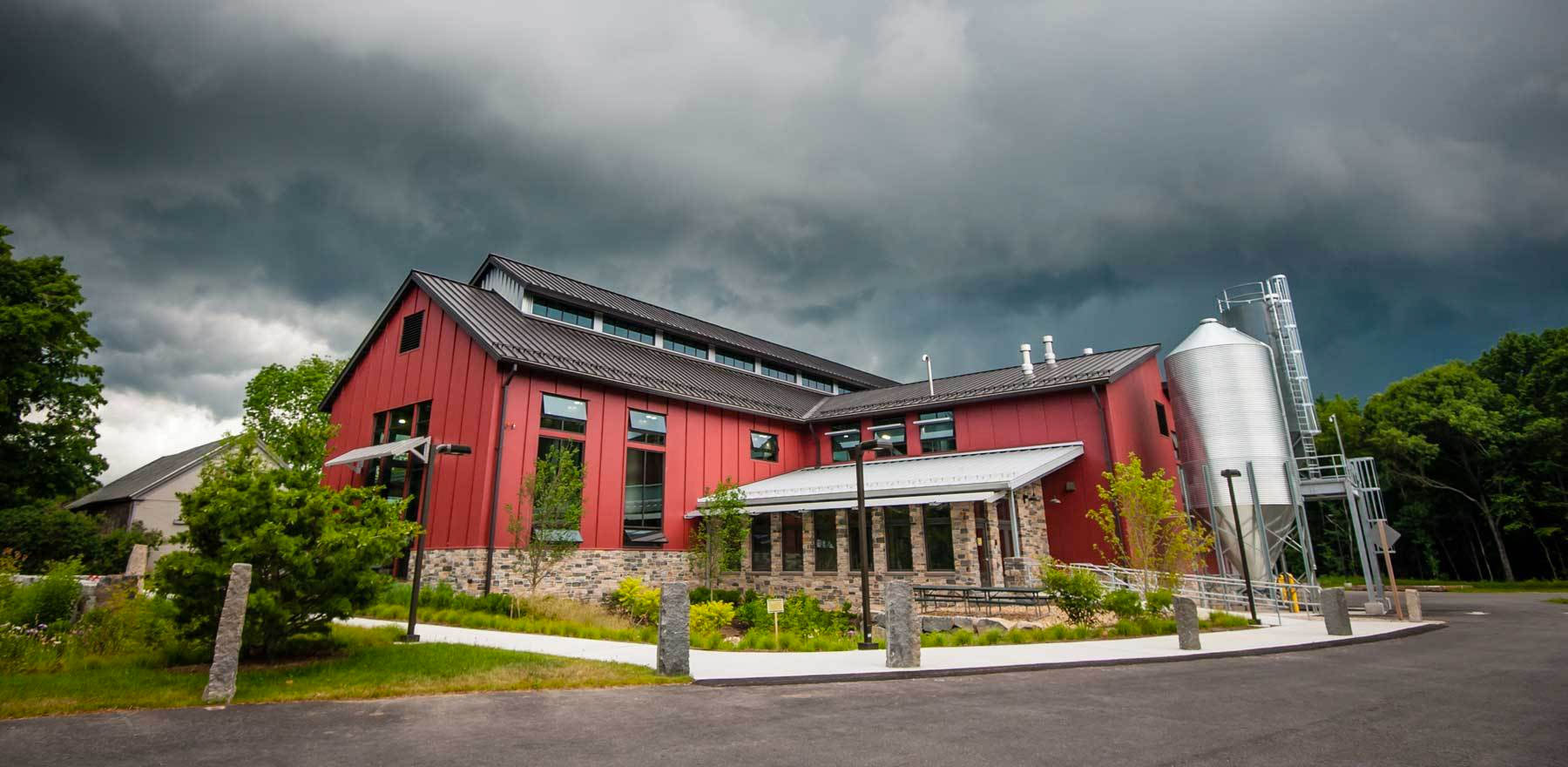 Smutlabs yields some truly innovative beers. Recent and past offerings include : Spank, a light farm ale; Cluster's Last Stand, a period correct IPA; Smistletoe, a holiday seasonal brewed with dark fruits (plums, cherries and currants) to reflect the long winter; and Thelema, a Belgian Strong Pale Ale.
The year-round offerings at Smuttynose are no slackers. These selections have been doing the heavy lifting with craft beer drinkers for a long time.
Old Brown Dog was an early winner at 1989 The Great American Beer Festival and first brewed in 1989 at the Smuttynose predecessor brewery.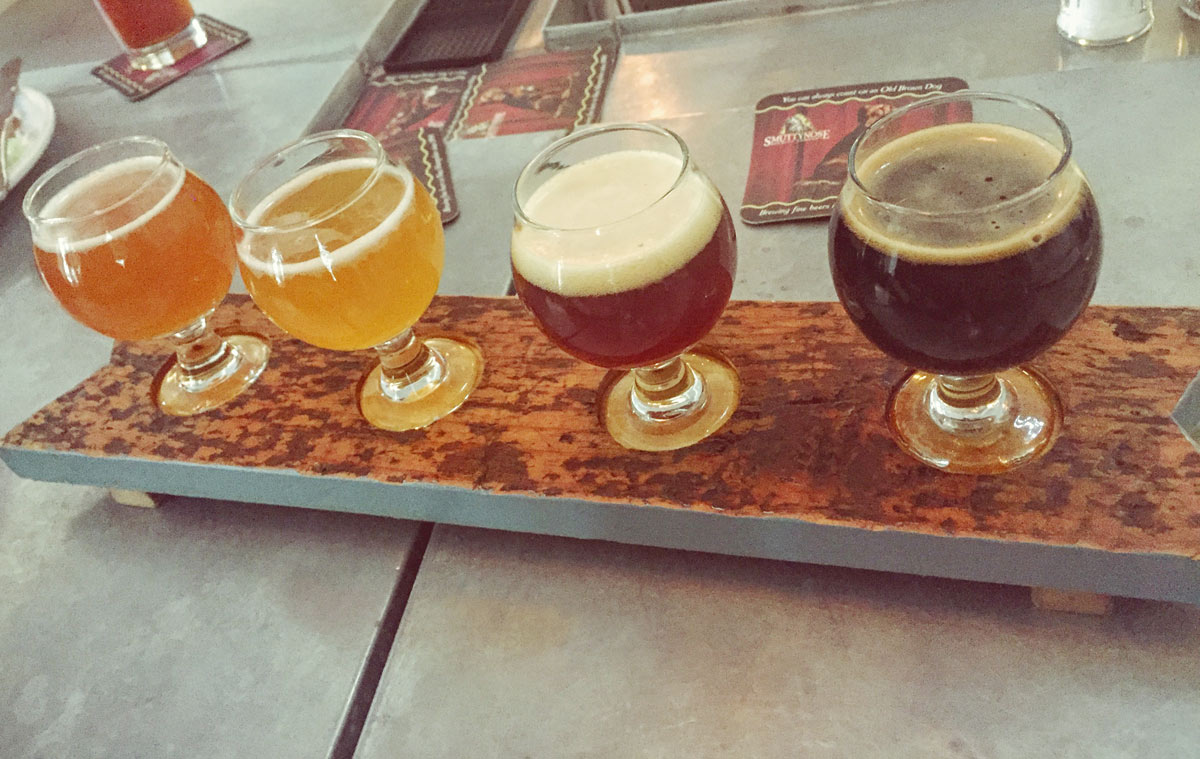 Big A IPA is a double imperial IPA and was formally a popular Smuttynose limited run beer that's been moved up to the regular rotation. It joins its IPA cousins Finestkind IPA, a bitter interpretation and Bouncy House IPA, a session formula.
Smuttynose does not skimp on the dark beers either, with its Robust and Baltic Porters. And it rounds out the line-up with Shoals Pale Ale and Vunderbar! Pilsner.
The bottom line is Smuttynose makes and sells a lot of beer. Their new facility is a playground for any craft beer Cerevisaphile.
"Our new bottling line does an excellent job protecting the beer and we're seeing a lot of new tasters on the growler tours that are growing in popularity," added Yarrington.
CraftBeer.com is fully dedicated to small and independent U.S. breweries. We are published by the Brewers Association, the not-for-profit trade group dedicated to promoting and protecting America's small and independent craft brewers. Stories and opinions shared on CraftBeer.com do not imply endorsement by or positions taken by the Brewers Association or its members.