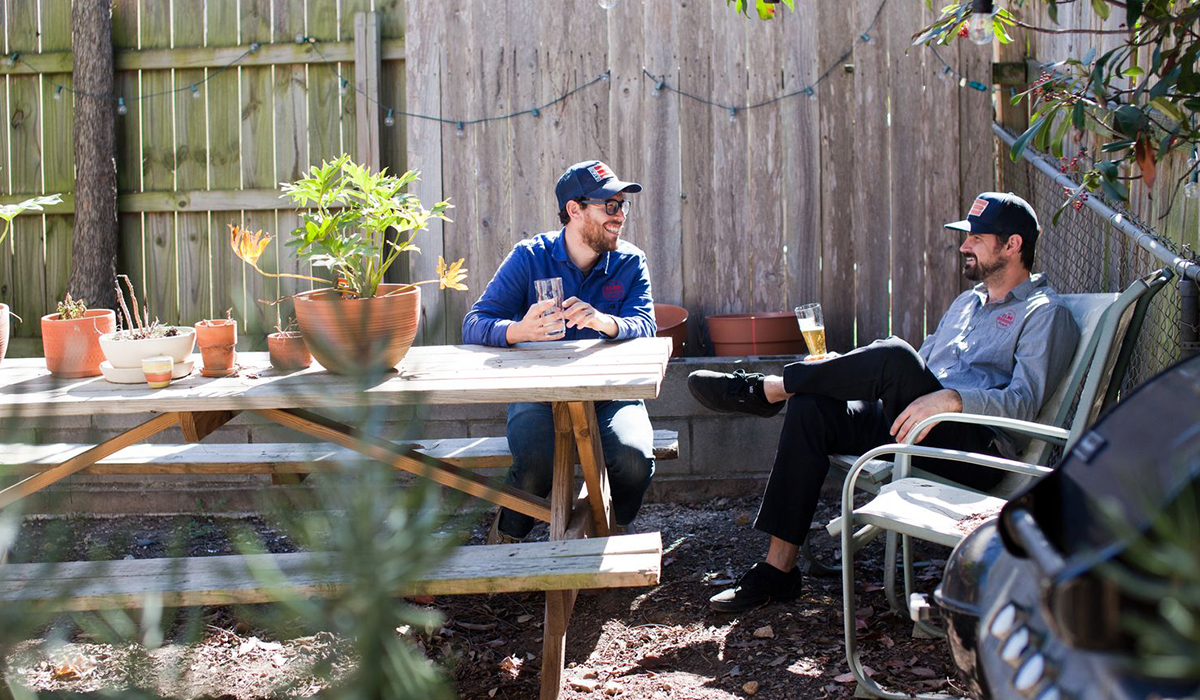 Austin Brewery Looks to Revive Old Neighborhood Charm
Located just south of downtown Austin in an almost forgotten area of the Music Capital of the World sits St. Elmo Brewing Co., founded by industry veterans Bryan Winslow and Tim Bullock.
Named for the Austin area's long ago St. Elmo Township, which was a tiny town of around 150 people before the city absorbed it in the early 1900's. The brewery sits smack dab in the original St. Elmo area.
(READ: 7 Breweries Worth a Detour)
The two friends wanted to have a place where residents of the immediate area could hang out. Taking advantage of the industrial revival that has captured other businesses around them, St. Elmo wants to retain a fresh, friendly and approachable feel.
Previous Experience in Craft Breweries
Bryan and Tim first met several years ago at Austin Beer Works, another Austin independent beer staple. Bryan had homebrewed for years before he got a job at a brewery and eventually worked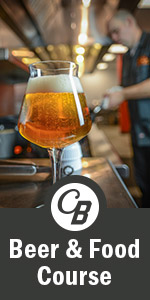 his way up to brewer. Tim moved to Austin in 2011 from the Big Apple, bringing with him export sales experience from his time at Brooklyn Brewing. The two became fast friends and after a few years hatched the plan to open their own place.
Bryan and Tim broke ground in November 2015 in a former junkyard administration building. They did most of the build out themselves, taking advantage of Bryan's previous carpentry experience.
(READ: A Brewing Titan's Vision Returns)
"The place was full of garbage, bags, and machinery," says Bryan. "That was half the battle."
After more than a year of work, the guys opened for business in December 2016.
"So much goes into opening a brewery," Tim tells us. "I would not recommend anyone opening one without first having worked at a brewery."
Bumps Along the Way
Winslow designed the brewhouse. It's laid out in a linear style that follows the steps of the brewing process, maximizing efficiency of the 15-barrel brewing system.
Their past experience working in breweries came in handy as they ran into bumps along the way.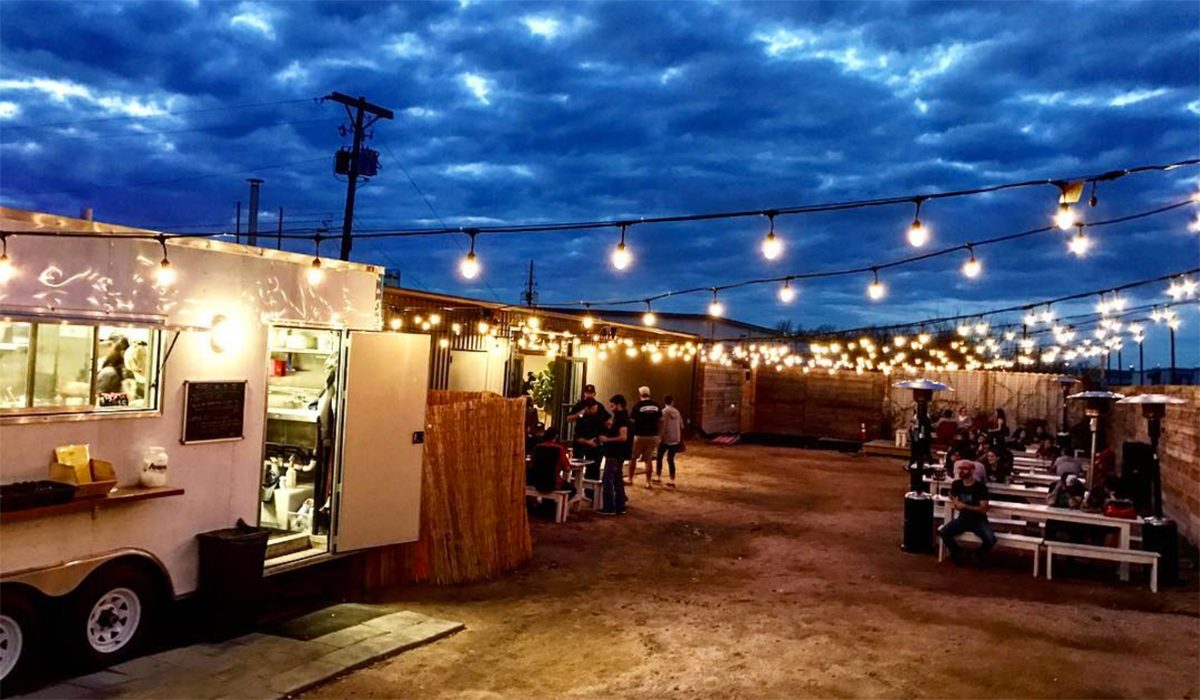 "We had to use the measurements of the boiler in order to properly build out the boiler room," they tell us. "Despite our preparations, the boiler arrived and was too big to fit through the opening of the room. We had to rip out a wall of the cold room in order to make enough room to bring the boiler in."
Once in, the boiler still had issues, requiring repairs.
(VISIT: Find Texas Breweries)
Challenges persisted with the glycol chilling system breaking down due to a wiring issue. Though the guys were able to fix this after a few days, the compressor then broke down just 45 days into their opening.
With a little persistence, Bryan and Tim overcame these challenges and settled into a rhythm brewing easy drinking brews for the neighborhood.
St. Elmo Brewing Creates a Neighborhood Vibe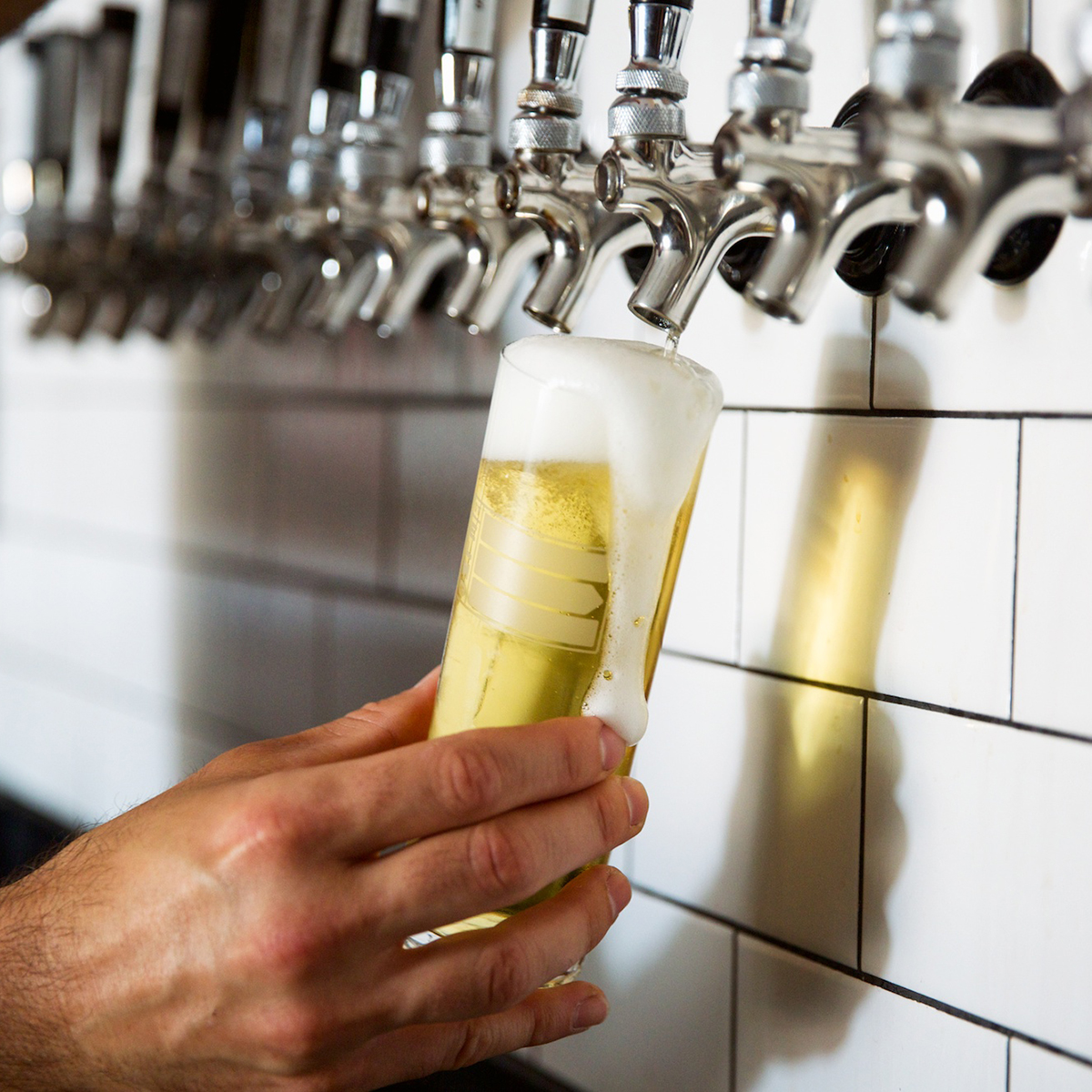 St. Elmo began hiring their staff during construction so they'd be fully trained on day one. They spent time learning about beer styles, down to their history — a practice they borrowed from New Belgium Brewing.
St. Elmo brews a wide variety of styles because they like a wide variety themselves. When you visit, you'll typically find 10 beers available. Among them, you'll see three year-round beers: Carl, an easy drinking Kolsch; Chico, a hoppy pale ale; and Angus an Irish-style dry stout. Each beer has unique descriptors that tell a story. For instance, their seasonal gose is aptly named "Gozer," in honor of that demon from anotha motha in Ghostbusters, and is described as "peachy, refreshing, tart and supernatural."
"We wanted there to be character behind our beers," said Tim.
(LEARN: Get to Know 75+ Popular Beer Styles)
St. Elmo is limiting distribution to only a few accounts in Austin, keeping the brewery small and more of a neighborhood pub. Right now, you'll only find Carl in the market. They currently don't plan to package their beer. The reason goes back to truly wanting to be a place that feels like home.
"It was important to us to maintain that small neighborhood feel," Winslow says.
The old neighborhood feel is definitely present. Though situated in a crowded sea of breweries in Austin, St. Elmo stands out with their grit, determination, and commitment to simple neighborhood vibe.
CraftBeer.com is fully dedicated to small and independent U.S. breweries. We are published by the Brewers Association, the not-for-profit trade group dedicated to promoting and protecting America's small and independent craft brewers. Stories and opinions shared on CraftBeer.com do not imply endorsement by or positions taken by the Brewers Association or its members.