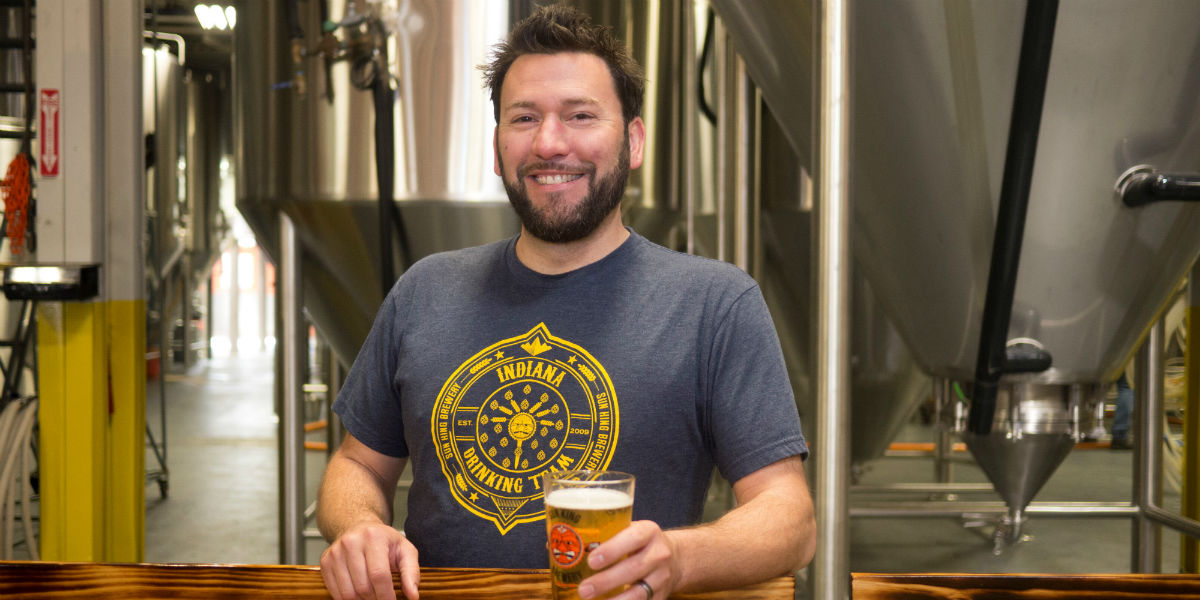 Sun King Brewing Lights up the Palates of Midwestern Beer Lovers
With a name like Sun King, you might expect to find it in a destination known for its sunshine, say, Scottsdale, Arizona, or Palm Springs, California. Look in those cities, though, and you'll be off the mark, as Sun King Brewing actually calls Indianapolis home.
While Indiana may not be known for its sunshine, Sun King is certainly a bright spot.
The Start of Sun King
Passion for beer first united the founders of Sun King, Clay Robinson and Dave Colt. They met when Robinson was buying kegs as a college student from a brewery where Colt worked. The two stayed in touch as they began working at different breweries, chatting frequently about life, music and beer.
When they decided to open a brewery together – "We just wanted to open a small brewery to make beer we loved, pay our bills and be our own boss," Robinson says — it was based on their friendship, and it's been a driving force for Sun King's success. "Our friendship is really the core of the brewery, and after being together for 10 years, we're like an old married couple," he says.
(More: Busy Bees: Breweries Experiment with Beekeeping)
The two brewed their first beer under the Sun King label in July of 2009, and they chose an unusual introductory beer, a barley wine named "Johan" after a man who was instrumental in their brewing careers.
"We intentionally didn't go traditional with our first beer," Robinson says. "We wanted to make something for our first batch that we might never recreate in case we needed to change any variables."
They released it on their first anniversary–and most recently, their 10th–and Johan has since won several medals at the Great American Beer Festival.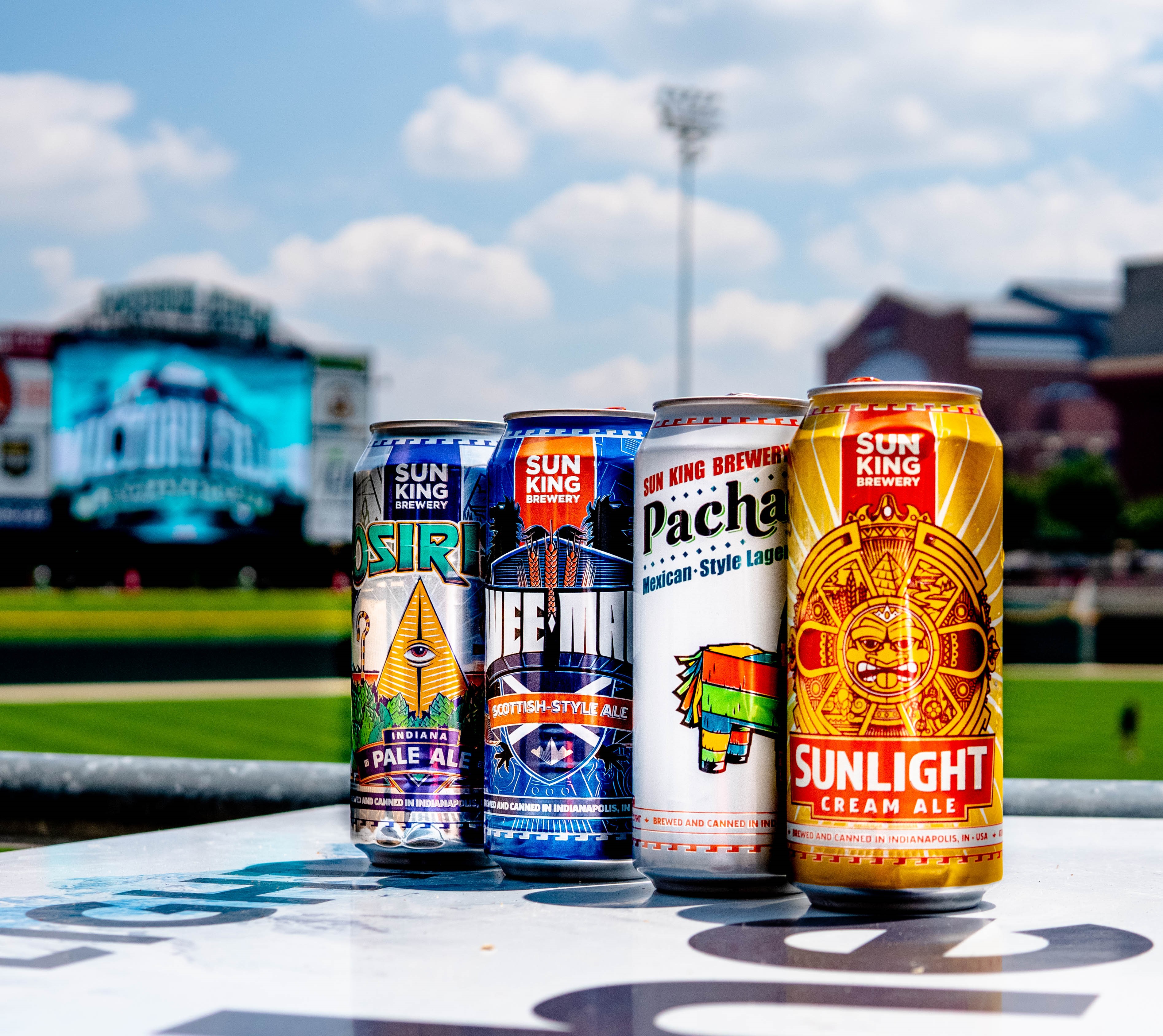 Sun King Brewing Grows
Success came quickly for Sun King. Although the original business plan called for the brewery to make 5,000 barrels of beer a year by the fifth year, they achieved that goal during their first full year of operation.
With a 30-barrel system as well as a 3.5-barrel brewhouse for its small batch beers, Sun King cranks out 60 to 75 beers a year. Five beers make up its core, the most popular being the Sunlight Cream Ale. Others include Wee Mac Scottish-style ale, Osiris Pale Ale, SKB IPA, and Pachanga, a Mexican-style lager.
"We work hard to make really high-quality, consistent, well-balanced beer," Robinson says.
Creating dozens of beers a year that match their quality standards, Sun King employs two full-time scientists and maintains an intensive quality control program.
(Recipe: Sun King's Ring of Dingle Irish Stout Chocolate Pie)
In 2019, Sun King is on course to brew 30,000 barrels. It's distributed in all of the states that touch Indiana, as well as in Florida, where Hoosiers flock during winter.
If you want to visit, there are several locations to sip Sun King's creations. You can try the main taproom in downtown Indianapolis. There's a small batch brewery and tap room in Fishers, which is moving to a new location in Fishers in fall 2019. You can also check out the location in Carmel, Indiana, which  is also a distillery that offers Sun King spirits.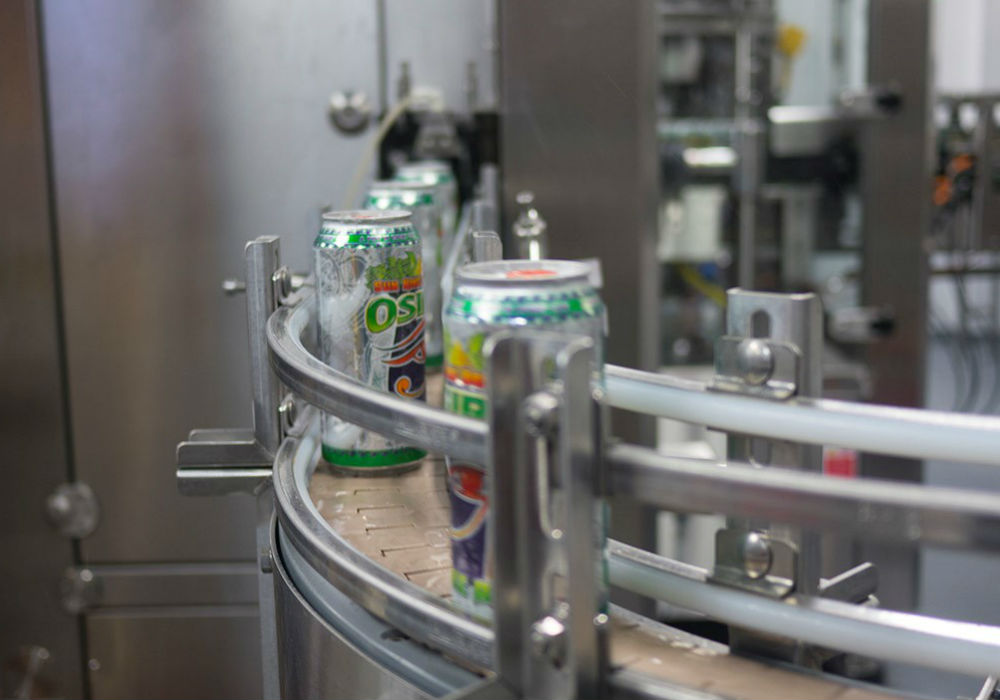 You Have to Pay Your Dues
Don't let Sun King's growth fool you into thinking owning a craft brewery is easy. Robinson jokes that there are two things you should know: "You need to be willing to get a lobotomy and take a pay cut."
He attributes their success to paying their dues, and has that same advice for anyone who considers starting a brewery: "It pays to spend time working in the craft brewing industry before you open your own."
(Find: A Brewery Near Me)
So what about that name? It's a nod to the gods of beer, so to speak. "Quoting my partner, the sun is at the center of the solar system, which gives us everything we love, including beer, which makes the sun our king," Robinson says.
By all accounts, this brewery's future continues to look bright.
CraftBeer.com is fully dedicated to small and independent U.S. breweries. We are published by the Brewers Association, the not-for-profit trade group dedicated to promoting and protecting America's small and independent craft brewers. Stories and opinions shared on CraftBeer.com do not imply endorsement by or positions taken by the Brewers Association or its members.