This love story begins over a glass of barley wine.
"Nathan ordered that beer and it sealed the deal for me," Leah Huelsebusch says.
"I was impressed by her beer fridge," adds Nathan, now her husband and business partner at Taxman Brewing. "There was Sierra Nevada and Rogue Dead Guy Ale in there."
Just 21 days after their wedding, Leah and Nathan Huelsebusch moved to Brussels. Nathan had a gig working there as an international tax manager.
(READ: Winning a Medal at the Great American Beer Festival is All About Style)
Brewing Ideas in Europe
"Belgians weren't really our styles at first," Leah says.
But through osmosis, they developed an affinity for Belgian beers and brewing, and the flavor created by Belgian yeast strains.
Leah and Nathan traveled throughout Europe and took note of the abundance of local breweries.
"Each little town had its own [brewery] that brewed wonderful beer and never put food on the back-burner," Leah says. That comes from the European focus on food and community, she adds.
It's something that largely influenced the mission at Taxman Brewing, the culmination of the Huelsebuschs' travels and love of Belgian beer. It's where their story continues.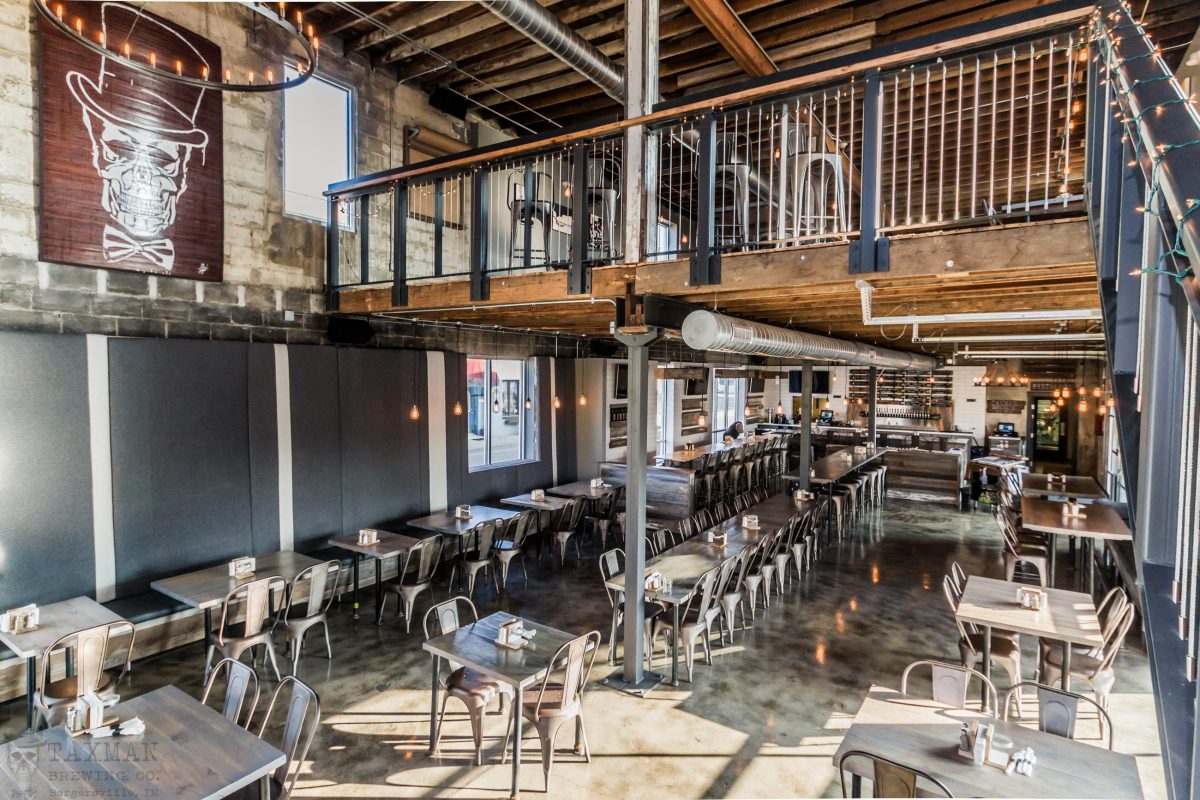 Leah, Nathan and their business partners, Kirby and Colin McCloy (Nathan's sister and brother-in-law), are proponents of craft malt and farm-to-table food.
"Local sourcing is key for us even though it's more difficult to work with an array of farmers instead of one big distributor," Leah says.
(READ: How I'm Approaching Craft Beer in 2018)
Taxman Brewing Takes Food Seriously
Taxman represents a newer breed of brewpub that approaches the menu with as much care and craft as its beer. It's dedicated to providing pairing opportunities. Many of these food-focused breweries are taking shape in metropolitan areas. But Taxman's home of Bargersville, Indiana, has a population of just more than 7,000, and its total area is less than 5 miles.
When Leah and Nathan returned from Belgium they ended up taking jobs in central Indiana.
"We found ourselves as a young couple with no kids traveling outside of our local community for good beer, and independently owned anything," Leah says. "Taxman was our answer to this problem."
"This is our community, and we wanted to be a part of a town that needed development and growth," Nathan says. "There are not a lot of freestanding old buildings around here. We had an opportunity to take a structure built in the early 1900s and give it a new life, to add to the community."
(COOK WITH BEER: Find Hundreds of Recipes)
Simple and Approachable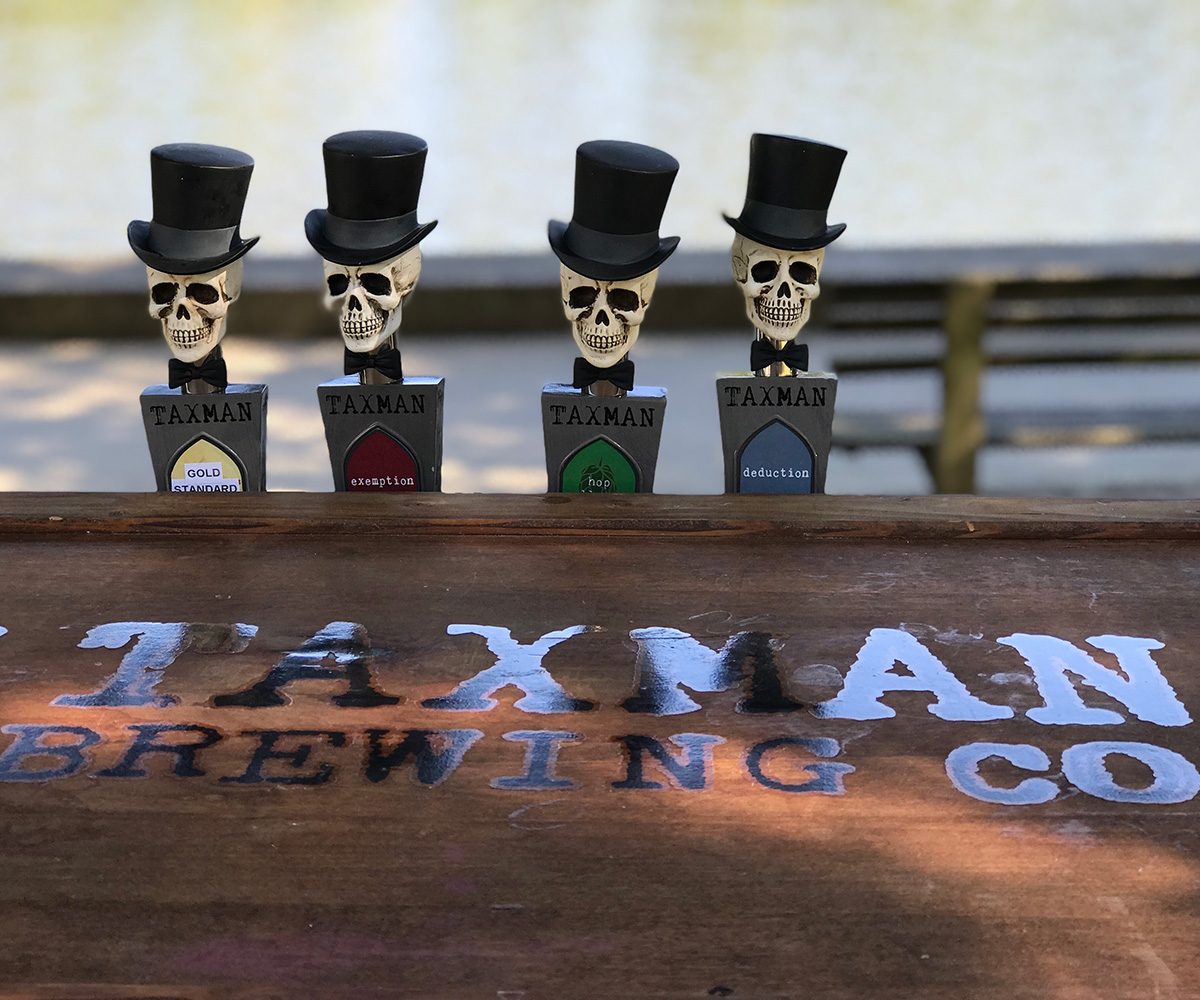 So that's just what they did. They launched Taxman Brewing in 2014 on South Baldwin Street in downtown Bargersville, which is seven consecutive buildings. It offers a farm-fresh menu and a diverse lineup of Belgian-inspired beer. They knew a menu that was too gastronomical or beers that sounded too exotic wouldn't resonate with otherwise macro-drinking locals, so they kept it simple.
A great example of that simplicity is the Gold Standard Abbey Blonde Ale. It's a quaffable rendition of a Belgian-style blonde with a light, dry body blend and subtle malt flavors that are neither too sweet nor too ester-forward. It's great table beer for just about every item on Taxman's European-inspired menu that includes frites, a rainbow of house-made sauces, grass-fed beef burgers and a section dedicated to mac and mussels.
Taxman also brews a farmhouse ale, a Belgian-style dubbel, a tripel, a quadrupel and a Belgian-style IPA as part of its flagship canned lineup, with rotating canned and bottled beers. And there's even more draught-only batches that fuel the taps at Taxman's two locations. They have their original brewery and gastropub in Bargersville and a Brasserie and Taproom that they opened in Fortville in summer 2017.
(LEARN: 75+ Beer Styles)
Certainty of Taxman's
The goal for all of Taxman's beers is approachability, Leah and Nathan say.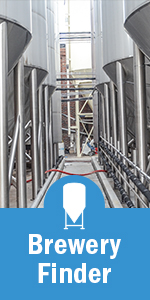 "We don't like beers that are super cloying, or too ester-forward," Leah says. "When we were homebrewing in Belgium, it was largely because we missed the hop profile of American styles. At Taxman we're brewing traditional styles with a little bit more hopping on late additions."
A lot of the customers who walk through our doors are new to craft beer and farm-to-table food, Nathan says.
Educating Indiana
"Central Indiana's exposure to Belgian beers is somewhat limited. So we took a step toward our customer and decided that too much ester profile might not bring them back for another pint," Nathan says. "We know we're in Bargersville, in Indiana, in the midwest. So we have to consider our audience without compromising our concept. We are very intentional with the descriptions we use on our menus. We want to ensure that food and beer description do justice to the culinary techniques and beer styles but also convey approachability."
Leah says that the aim at Taxman is for "anybody to walk in at any beer level and have a great experience."
After traveling through Europe, moving to Indiana, opening a brewery and a taproom and sharing countless goblets of Belgian beers, Nathan and Leah are still crafting their love story. But now they're sharing it with anyone who comes to Taxman's and orders a pint — and maybe a burger too.
CraftBeer.com is fully dedicated to small and independent U.S. breweries. We are published by the Brewers Association, the not-for-profit trade group dedicated to promoting and protecting America's small and independent craft brewers. Stories and opinions shared on CraftBeer.com do not imply endorsement by or positions taken by the Brewers Association or its members.