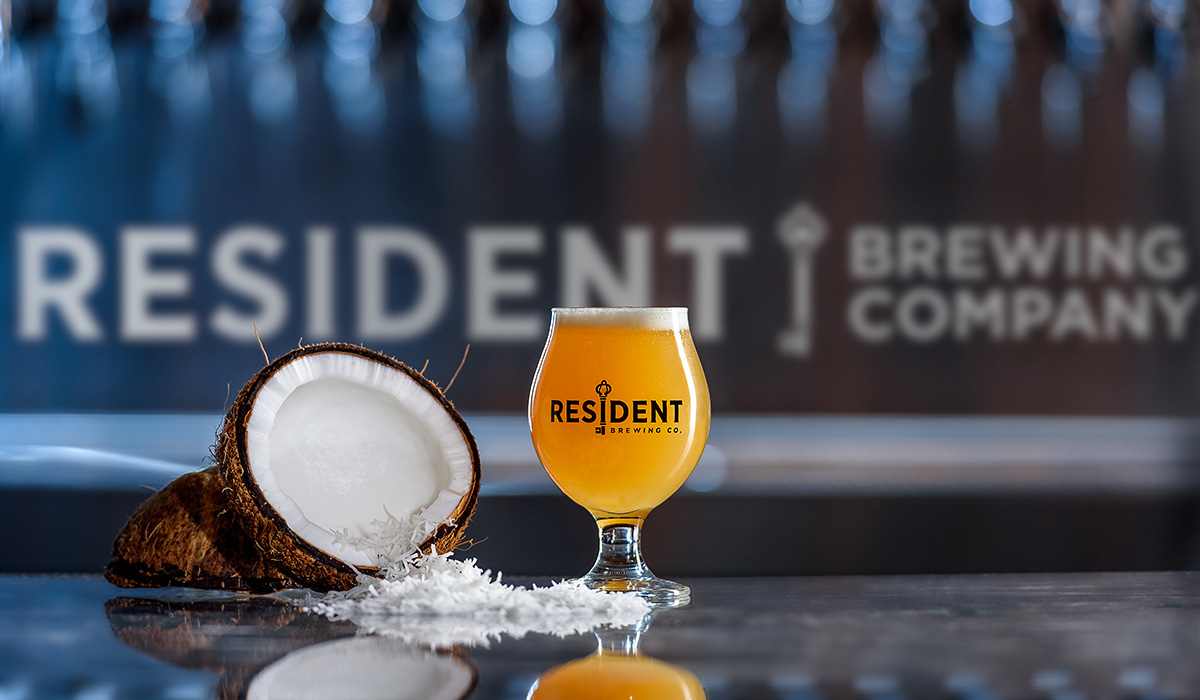 The Worthwhile Trials and Triumphs of Resident Brewing
I had just started working through the tray of tasters at Resident Brewing in downtown San Diego when one of the owners walked up and sat down at our table. Scott Dickson is an old friend from the glory days of high school water polo who works in commercial real estate and now the brewery business.
After catching up, he began to tell the story behind Resident Brewery while the wafting aromas from the beer began to vie for my attention. He started telling the fantastic origin story of Robert Masterson, a homebrewer who became the head brewer. My beer begged for a sip. Coconut, pineapple and other tropical fruits came through the flavor in that well-balanced IPA. "How's a guy supposed to pay attention to the conversation when he has this in his glass?," I thought.
Between the attention-grabbing IPA and the storytelling, my interest was piqued. I called Masterson sometime later and got the full account.
(SEASONALS: 2017 Winter Beers)
From Homebrewer to Head Brewer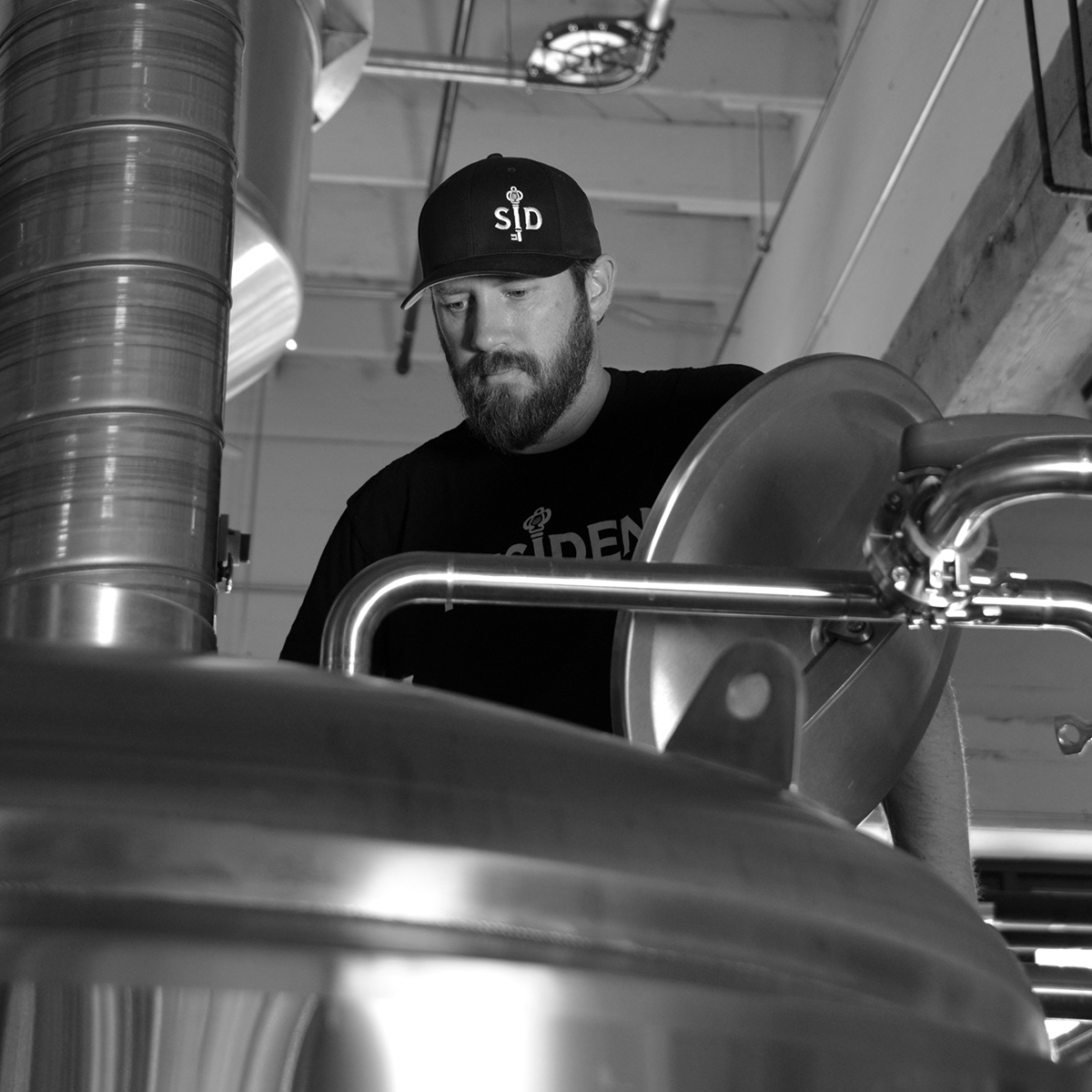 Like many of us, Masterson began as a homebrewer. His sister and brother-in-law gave him a homebrew kit for Christmas in 2009. He learned from a friend and then joined homebrew clubs. Masterson told me, "The homebrew clubs were a way to meet like-minded people, to talk about beer, to talk about process."
The hobby turned into a passion as he brewed frequently. "I was brewing about every other weekend, so about 20 to 24 times a year," Masterson said, "and really just kind of honing in on some styles and entering competitions."
In 2013, he entered a Stone Brewing homebrewing competition with a couple of brew buddies — a bold cannonball into the pool of competitive homebrewing. "We decided that we wanted to brew a piña colada IPA. We entered it into the Stone AHA comp, won the competition and got to brew on the Stone system," Masterson said. "I think we did 12 batches, so 12 120 Barrel batches, which was the largest at that time for Stone brewing [for a homebrew collaboration]."
(READ: Dogfish Head Releases 2018 Beer Calendar)
Masterson confided, "The beer didn't quite turn out how I would have liked it. But it was still an awesome process and having the bottles go to 40 states, that was great."
Masterson continued entering competitions with more success. After winning first place for a double IPA and third place for an English-style barley wine at a homebrewing competition at Karl Strauss Brewery, his brother-in-law told him, "We've got to get your beer into the market."
The pair teamed up with Dickson and eventually found their way to partner with the owners of the longstanding downtown restaurant, The Local.
Old Building, New Hurdles 
The problem with opening a brewery in downtown San Diego in an old building is one cannot always build to suit his needs. There are legal issues, permitting issues and historic designation dilemmas. Then there are the logistics of getting raw materials into the basement and spent grain out of the building. Perhaps more an acquiescence than a lament, Masterson said, "We have a manual brewery and a manual way of lifting and getting our kegs and dry goods and hops and everything else up." This includes a hoist with a minute round trip to carry the loads of patience required to get things done.
(VISIT: Find a U.S. Brewery)
"We have a very unique spot of delivery," Masterson said. "We have basically a sidewalk outside on C Street and then right out past that is a trolley line. We basically have to park or double park on 4th Avenue and they'll drop the grain, wheel it up the sidewalk, wheel it up into the brewhouse, and we take it from there. We've gotten multiple tickets from the San Diego meter people," he said. "They get mad at us all the time." I laughed, but I doubt he was joking.
This is all to say that the triumphs and challenges are real, which brings me back to my old friend and the beer. I thought of how much hard work went into creating a place where I could sit down and eat some delicious pork chili verde, taste this award-winning beer and reconnect with an old friend.
As Dickson finished his story I took one last sip of the Vacation Coconut IPA and thought, "That was worth it!"
CraftBeer.com is fully dedicated to small and independent U.S. breweries. We are published by the Brewers Association, the not-for-profit trade group dedicated to promoting and protecting America's small and independent craft brewers. Stories and opinions shared on CraftBeer.com do not imply endorsement by or positions taken by the Brewers Association or its members.