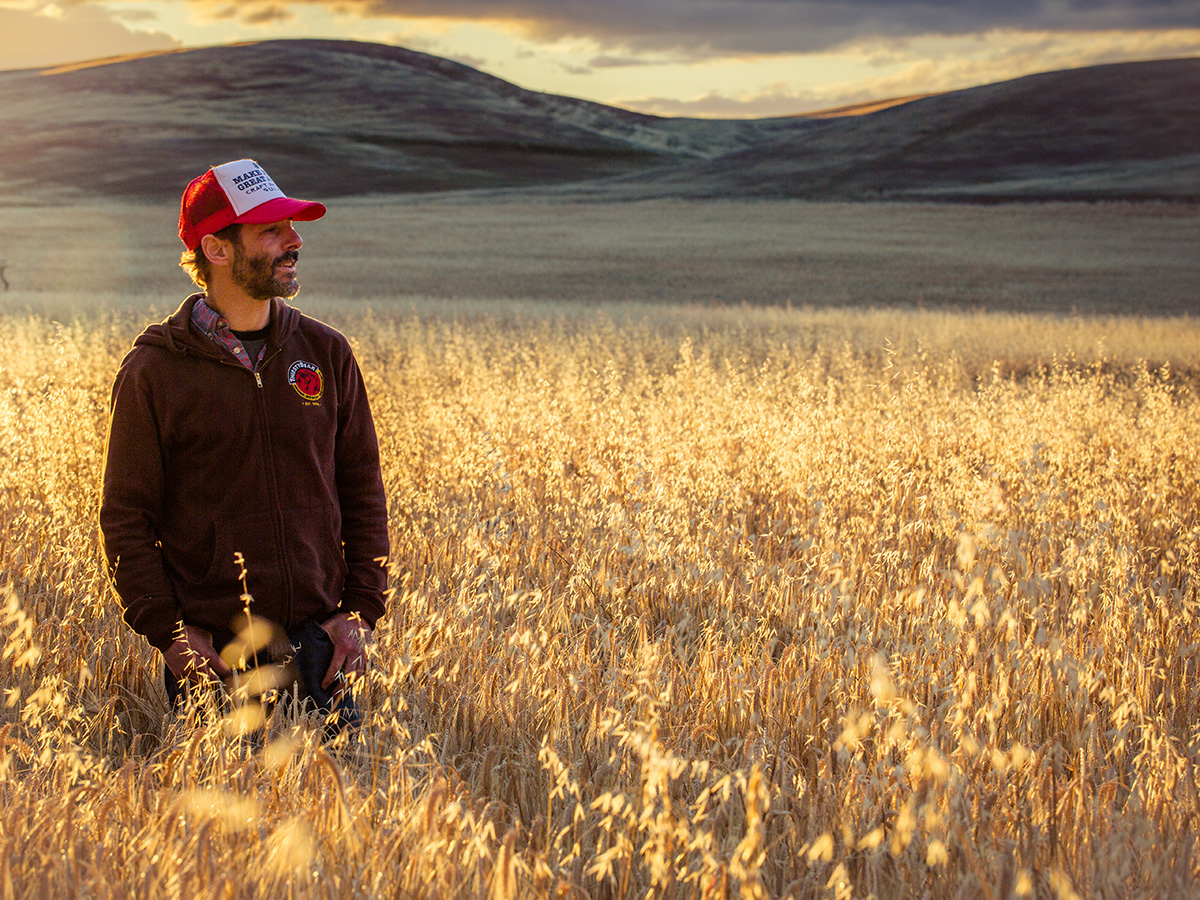 ThirstyBear Brewery Puts Big Emphasis on Fresh, Local Ingredients
ThirstyBear — it's a name literally ripped straight from the headlines.
In 1991, Ron Silberstein, an attorney by day and a homebrewer by night, read a newspaper headline titled "Thirsty Bear Bites Man for Cold Beer."
(MORE: Pastors Find a Second Calling in Craft Beer)
"It was so funny I just had to use it someday when I would open my own brewery," Silberstein says. By 1996, Silberstein got his chance, opening ThirstyBear Organic Brewery in San Francisco.
The founding brewmaster — and self-described "dreamer, owner, vision maker and shit catcher" — tells CraftBeer.com why he's so personally invested in bringing fresh, quality, local ingredients to beer and food lovers in this edition of the Full Pour.
CraftBeer.com: Congratulations on celebrating 20 years as a craft brewery! What does it mean to you to be a small and independent craft brewery?
Ron: It means that I can be passionate about what I do. It means that if I decide to go organic and make less profit, that is okay. It means that if I decide, "Screw serving the same flagship beers all the time" and we decide to make something new every time we brew, we can do that. It can be all about experimenting and brewing what we love. It means no one owns me — well, the market does, sort of. It means I don't have to spend my life in the rat race of distribution, always trying to grow, finding new markets and wrestling taps from some other brewery. Rather, it can be all about a rotating selection of organic, small batch beers available fresh, only on draught and only at ThirstyBear. And that is fun!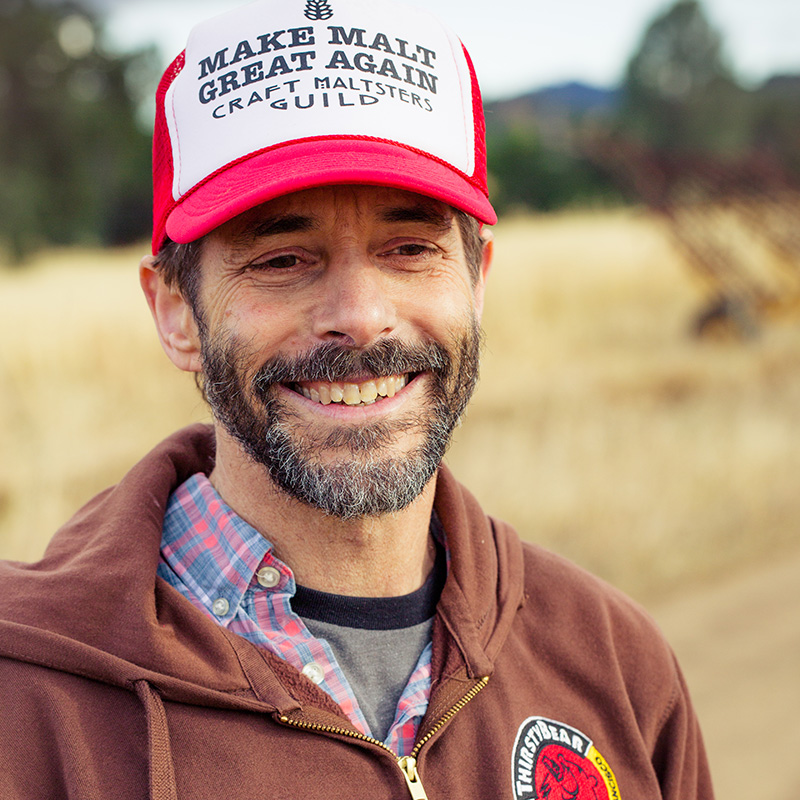 CraftBeer.com: You put a lot of thought and care into the food at ThirstyBear. What is it about Spanish flavors that work so well with beer?
Ron: Beer is the ultimate social beverage. Tapas is the ultimate social food, meant to share. So the first thing that pairs well is the vibe. More to the flavor question, (traditional) Spanish tapas are fairly simple, rustic, popping with flavor and focused on the quality of a single, core ingredient. Cheese, produce, seafood, meat or poultry is spiced simply, boldly. Garlic, olive oil and salt get you most anywhere you want to go. You don't get meat veggies and starch all combined on one plate that is super composed, highly complex.  There are no tweezers in our kitchen. Of course we delve deeper into the myriad of Spanish flavors, but the core cuisine pairs well with beer. Beer is typically a combination of hop forward, malt forward or yeast forward. It is easy to complement, contrast or harmonize with a simple but bold tapas.
(MORE: Mind-Blowing Beers Made with Barrel Aged Coffee Beans)
CraftBeer.com: How do you continue to innovate the menu at ThirstyBear? How has it evolved?
Ron: Living in California, particularly San Francisco, it is impossible not to be influenced and inspired by arguably some of the greatest chefs and most interesting cuisine in the world. Fresh, quality, local, seasonal is a way of life here. So first, I simply keep my eyes and ears open and taste whatever I can whenever I can. I don't try to get lost doing everything that is inspiring or trendy. I stick with our core, Spanish influenced cuisine, we add local farmers, locally sourced ingredients and craft it in a way that our Spanish thread, our Spanish influence is noticeable. It could be a locally raised, grass-fed, beef burger but the ingredients, the preparation will say, "If they served this in Spain, this is what they'd do!"
We also incorporate not just beer, but the ingredients of beer (yeast, hops, malt) into our cooking.  The food has gotten more localized, more seasonal, and changes more than ever before. But we have traditional items that one could have ordered when we first opened or still can order at a tapas bar in Spain.
CraftBeer.com: ThirstyBear was a Certified Organic Craft Brewery even before the organic movement really took traction. Why is being certified organic personally important to you?
Ron: We have one shot in life to do the right thing and too often it can be the wrong time socially or economically to do that right thing. I am interested in organic because it is one certifiable way that we can lessen our toxic, unsustainable impact on our soil, water, plants and farm workers. It is NOT the only way. It isn't a silver bullet. But it is something.  It costs more — a lot more — to brew.
But we do not distribute.  We sell directly to the beer drinker, and we can absorb that extra cost more easily than a production brewery. When I first started brewing at ThirstyBear 20 years ago, I remember locating a single organic malt (now, there are many, many more than that). I made an IPA with it because that style doesn't typically call for a lot of specialty malts. No one then understood the difference between "natural" and "organic." I couldn't brew having only one malt for all of my beers. I don't know if there were any organic hops back then. It was not the right time.
When the availability of organic products grew to the degree where I could brew diverse styles of beer, when at least a small portion of the public understood that organic means no harmful chemicals, no pesticides, no petroleum based fertilizers, then I could sell a product that made a difference to me and at least a small portion of the public. But it is more of a personal mission: most people may prefer an organic egg or peach, but when it comes to beer or wine — not so much.
CraftBeer.com is fully dedicated to small and independent U.S. breweries. We are published by the Brewers Association, the not-for-profit trade group dedicated to promoting and protecting America's small and independent craft brewers. Stories and opinions shared on CraftBeer.com do not imply endorsement by or positions taken by the Brewers Association or its members.