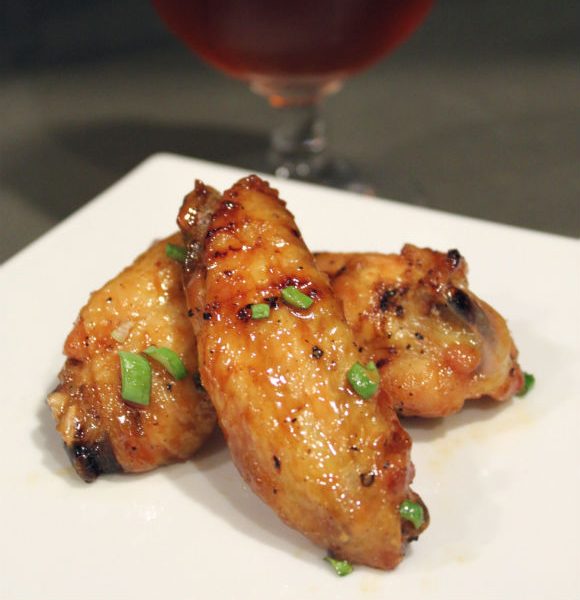 The Beerista's honey, black pepper chicken wings made with your favorite Belgian-style tripel are perfect for your next football tailgate or barbecue.
Ingredients
Chicken Wings
5 lbs chicken wings (drums & flats separated, tips removed)
1 Tbsp melted butter, unsalted
2 Tbsp canola or vegetable oil
salt and pepper
Sauce
12oz Belgian-style tripel
1 tsp freshly ground black pepper
1/2 tsp coriander
Pinch of salt
1/2 cup honey
2 garlic cloves, crushed
---
Directions
Pre-heat your oven to 400°F. Put all the sauce ingredients, including your Belgian-style tripel of choice, in a saucepan over high heat and bring to a boil.
Lower the heat to a simmer and reduce the sauce until it is down to about ½ cup, 45 minutes - 1 hour, stirring occasionally.
Next, put the butter, oil, salt and pepper in a large bowl. Add in the wings and toss to coat them.
Prepare a baking sheet (or two) by lining with foil and placing a wire baking rack on top. The rack helps the wings get crispy.
Put the wings on the rack and bake for 50 - 55 minutes, until crispy and golden brown. Turn the wings halfway through baking.
Once your sauce is reduced, remove from the heat and allow it to cool. It will thicken a bit as it cools.
When the wings are done, place the sauce in a large bowl, add the wings and toss well to coat them evenly. At this point, you can serve the wings as is or place them back in the oven on the wire rack to cook for a few more minutes, caramelizing the sauce and making them less sticky/messy. It is really a personal choice. I prefer them baked for a few minutes after saucing.
To do this, once the wings are coated, line them back up on the wire rack and place them back in the 400°F oven for 5-8 minutes. Turn and brush the wings with additional sauce left over in the bowl halfway through. You can always throw a few back in the oven to test it out and see which you like better before committing to the whole batch.
* You can make the sauce three days in advance and keep it covered in the refrigerator until you are ready to use.
More Collections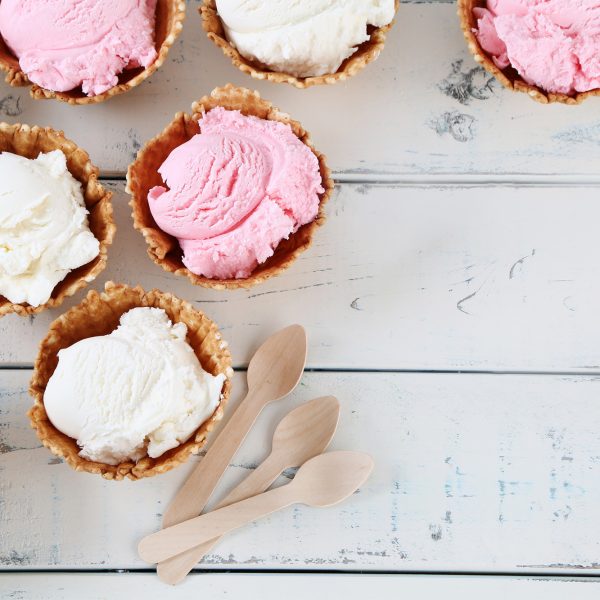 See Full Collection
Making beer ice cream at home is super easy and trying smaller batches with different beer styles is a great way to experiment with flavor combinations.
Read More