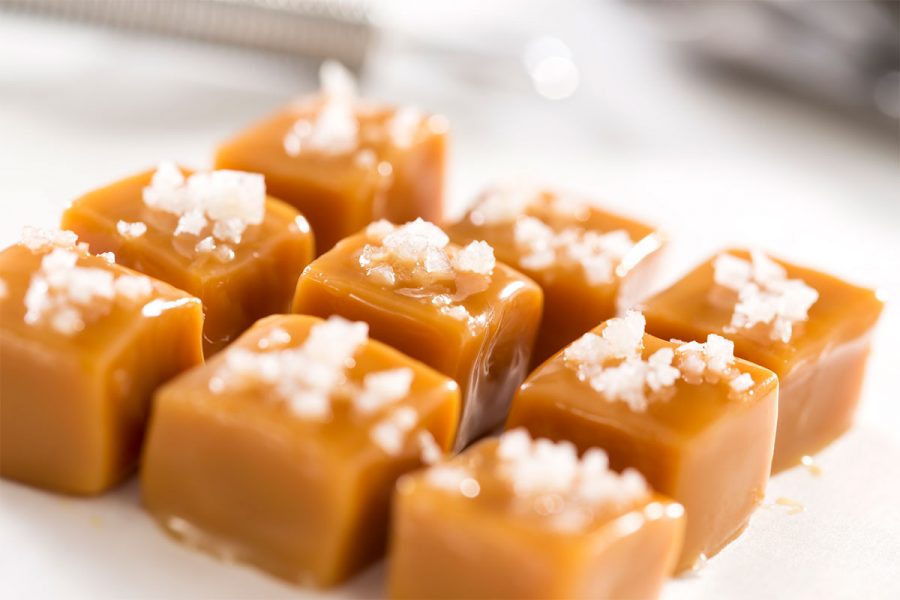 These easy beer caramels from Becky's Blissful Bakery in Pewaukee, Wisconsin, are a perfect sweet and salty treat. For a little extra crunch, a pretzel topping can be added.
Ingredients
2 cups brown sugar
2 sticks butter
1 cup corn syrup
1 can sweetened condensed milk
1 tsp vanilla extract
1 12 oz. bottle of your favorite beer (ESB or similar style preferred—or experiment!)
Sea salt
Optional garnish: pretzels
---
Directions
To make the beer caramels, melt butter and brown sugar together in medium saucepan over medium heat.
Slowly add beer, syrup then milk while stirring constantly.
Cook caramels to 240°F.  Do not stop stirring once milk is added or caramels will scorch.
Once you reach 240°F, take mixture off of heat and stir in vanilla extract.
Pour mixture into 9x13 pan lined with parchment paper.
Sprinkle sea salt on top of hot caramels. Let caramels set until firm enough to cut.
Optional: lay pretzels on top of warm caramels for an added salty crunch.
Learn more about the growing number of small, local bakers and confectioners who are turning to craft beer as a flavorful ingredient in their goods in "Cupcakes and Cookies and Craft Beer—Oh My!" by Lisa Morrison.