It doesn't take long to get a feel for Portland, Maine. As you walk the streets of the tourist-intensive Old Port district, your senses are piqued by the salt-laced air and high-pitched shrill of the ever-present seagulls. Fishing boats bob on their waterfront docks. Scores of local seafood eateries are ready to curb your craving for a lobster roll or fried clam plate accompanied, of course, by a local beer.
Portlanders love their locally-produced brews. The seaside city was a pioneering force in the East Coast craft beer crusade and the brewing scene has only gained momentum. High-profile Portland breweries such as Allagash Brewing and Maine Beer Company have been joined by an expanding collection of upstart beermakers, elevating the coastal community to a premier beercation destination.
(BEER TRAVEL: Plan a Brewery Road Trip)
Beyond Portland's bustling Old Port is the East End district. A largely residential area, the East End is undergoing a transformation as coffee shops, farm-to-table restaurants and other locally-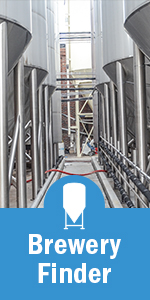 focused businesses are sprouting like wildflowers, infusing a positive energy through the neighborhoods. A concentration of breweries provides gathering spots for residents, as well as destinations for a growing influx of beer-loving visitors. In fact, the East End has become a hotbed of fermentation as a winery, cidery, meadery and several distilleries have all set up shop here, with more adult beverage businesses in the works. The East End is well-deserving of its nickname, the "Yeast End."
The brewery walking tour described below begins just east of Portland's Old Port and takes you across the Portland Peninsula, with visits to four breweries. The total distance is just over a mile.
Shipyard Brewing
A wily veteran of Maine's craft beer scene, Shipyard Brewing began life in a former shipyard in 1992 and moved to its current large production facility two years later. The business has grown into Maine's largest brewing operation, and 28th nationally.
The expansive gift shop is evidence of the brewery's popularity among tourists. Hour-long tours are offered Wednesday through Saturday. While many breweries who are a similar size as Shipyard have installed highly-automated brewing systems, the Shipyard system remains a largely hands-on operation. Of special interest are the rarely-seen open fermenters, ranging in size from 50 barrels to an impressive 300 barrels.
(FALL SEASONALS: Oh My Gourd: Offbeat Pumpkin Beers for 2017)
The tasting room dispenses over a dozen mostly session-strength beers. The brewery's flagship is Export, an unassuming golden ale originally created to appeal to the many Canadians who vacation on the Maine coast. Shipyard's largest seller is its seasonal Pumpkinhead, which was first brewed in 1996 and is distributed in 40 states. While the brewery has an old school feel, they try to keep things fresh with new brews such as the recently-introduced line of tea-infused beers.
Oxbow Blending and Bottling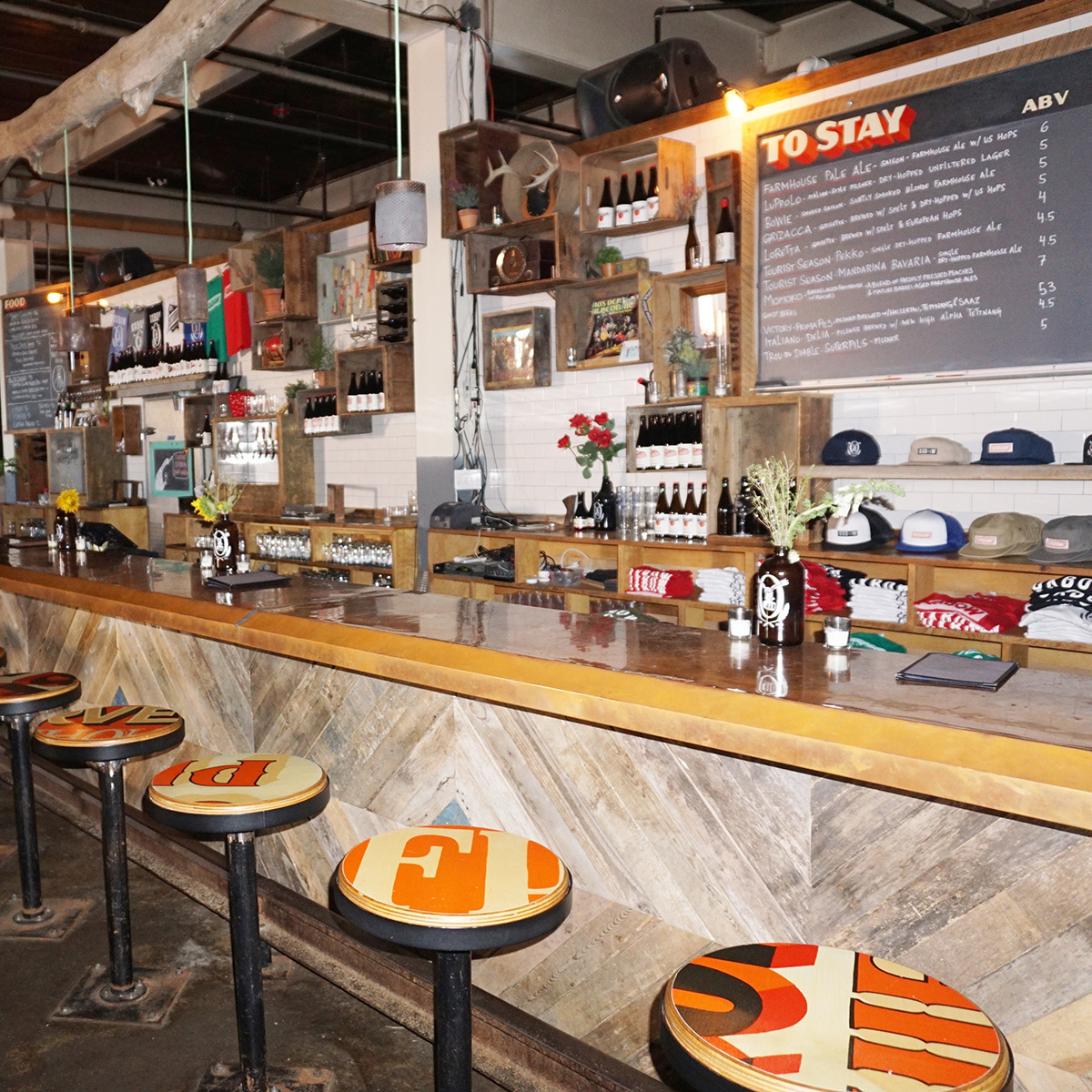 The short walk to your next stop will take you past the Eastern Cemetery, established in 1668. A short stroll through the grounds is a worthwhile diversion.
Oxbow Blending and Bottling is tucked discreetly down a short alleyway adjacent to a brick structure housing a meadery and distillery. Beyond the nondescript exterior is an airy warehouse-like space that's been tastefully imbued with an artsy look and feel. Picnic tables and a long copper bar populate the large tasting room. A short wall separates drinkers from the production area. Rows of wooden barrels stacked floor-to-ceiling mostly obscure a collection of stainless fermenters lined up along a wall displaying an intriguing graffiti-style mural.
Oxbow's farmhouse-style beers are brewed on a farm located about an hour north in Newcastle, then trucked to the Portland facility where mixed culture fermentation, barrel-aging, blending and packaging take place. The house beers are an interesting assortment of dry-hopped, sour and fruited saisons, grisettes and other styles that are both approachable and nuanced, making for a rewarding tasting experience.
Rising Tide Brewing Company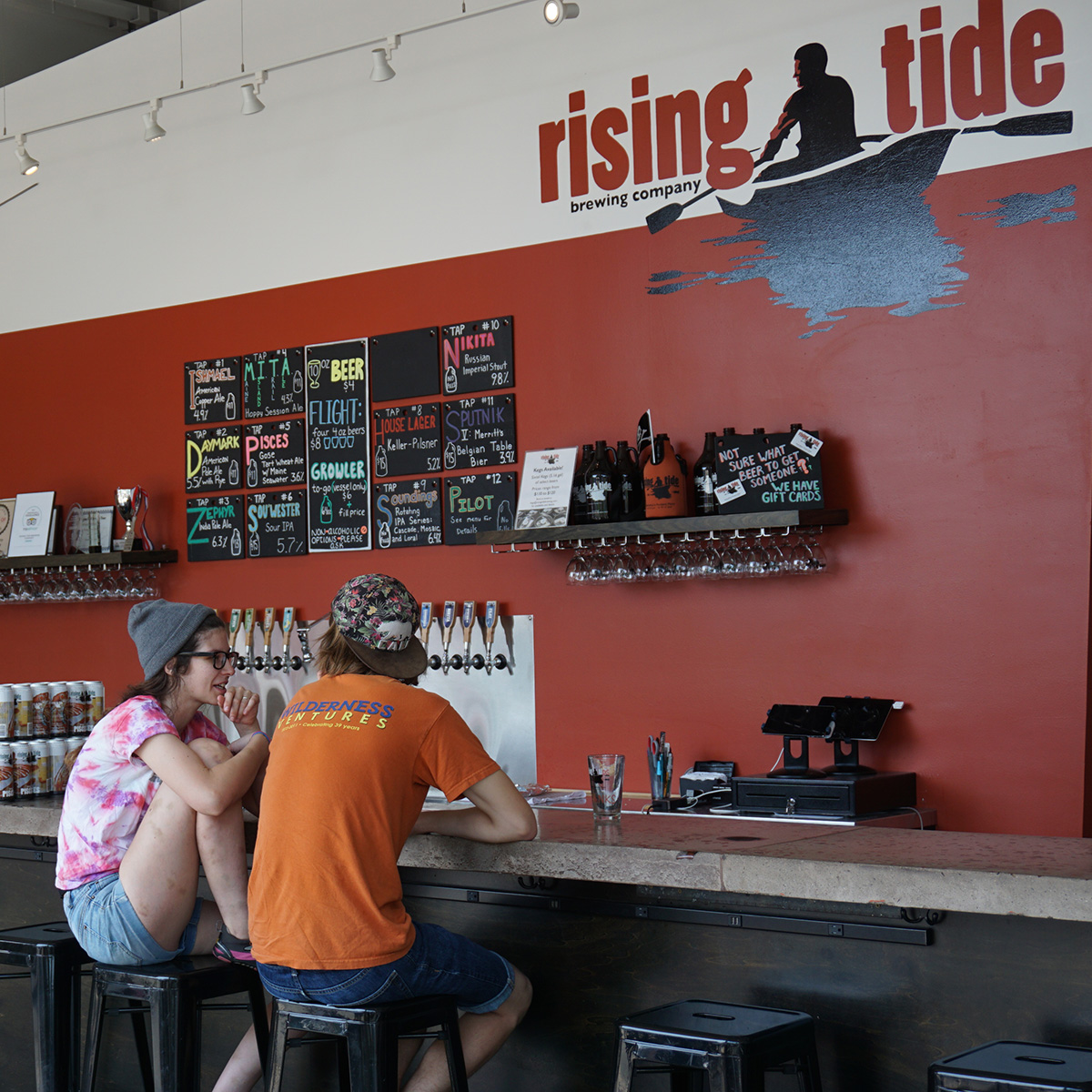 In 2010, longtime homebrewer and Portland native, Nathan Sanborn, decided to test the waters of commercial brewing by opening a modest one-barrel nanobrewery. Two years later, Sanborn went full throttle, expanding the brewhouse to a 15-barrel operation, and eventually adding a tasting room. From its humble beginnings, Rising Tide is now riding a wave of popularity.
The brewery's easy-going ambiance attracts both thirsty locals and out-of-towners enjoying Portland's vibrant beer culture. A variety of indoor seating options is supplemented by a fleet of picnic tables on the parking-lot-turned-patio, where crowds gather for warm weather imbibing.
Heather Sanborn, Nathan's business partner and wife, is a former lawyer and past-president of the Maine Brewers' Guild. Her work helping legalize brewery tasting rooms in the state was an important step in elevating Maine's reputation as a great beer destination.
Rising Tide's brewhouse produces beers in a wide range of genres. Maine Island Trail Ale, a hoppy session ale, is a longtime crowd pleaser. Partial proceeds from the beer go to the Maine Island Trail Association, an organization dedicated to protecting the wild islands of the Maine coast.
Lone Pine Brewing Company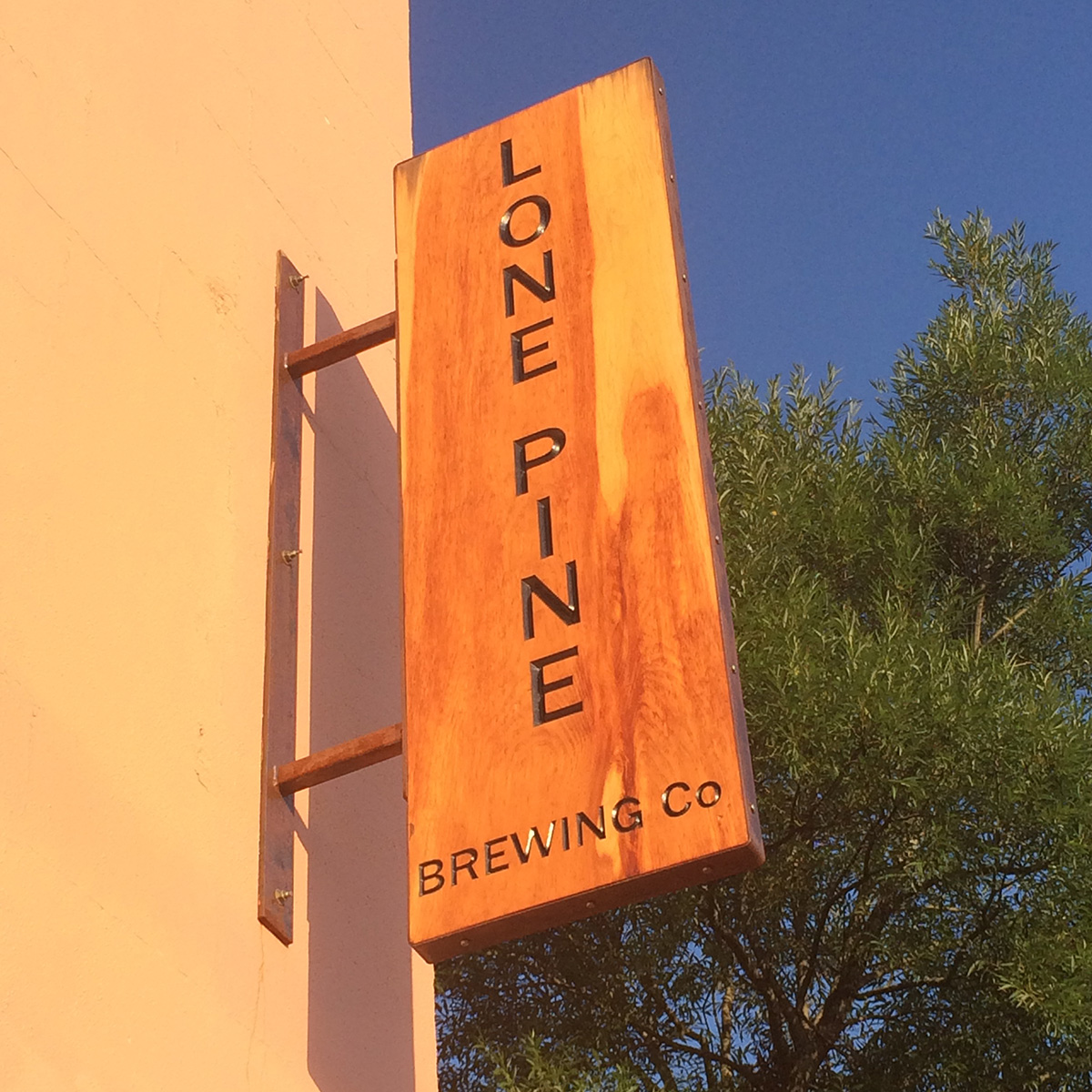 Although Lone Pine is a relative newcomer to the local beer scene, it has made a big splash among Maine's beer devotees. This is largely due to the runaway success of Portland Pale Ale, which drew instant accolades when the fledgling brewery opened in the spring of 2016. The eminently quaffable American Pale Ale is now on tap at 120 locations throughout the state.
Lone Pine specializes in American-style hoppy beers. That's just fine with local hopheads who flock to the brewery to linger over pints of IPAs, double IPAs and, of course, the pale ale. On Thursdays, brewery fans line up en masse outside the peach-pink building when new canned offerings are released to the public.
On occasion, Lone Pine tones down its hop obsession to brew more esoteric creations featuring locally-sourced ingredients. One example is the Maple Coffee Brown Ale brewed with Maine maple syrup. An earthier formulation is the Chaga Stout, brewed with health-enhancing Maine Chaga mushrooms.
A modestly-sized tasting room is furnished with a few cushy sofas contributing to a relaxed vibe. An assortment of board games encourages you to kick back for an extended stay at your final stop on the Portland East End walking tour.
Save
CraftBeer.com is fully dedicated to small and independent U.S. breweries. We are published by the Brewers Association, the not-for-profit trade group dedicated to promoting and protecting America's small and independent craft brewers. Stories and opinions shared on CraftBeer.com do not imply endorsement by or positions taken by the Brewers Association or its members.