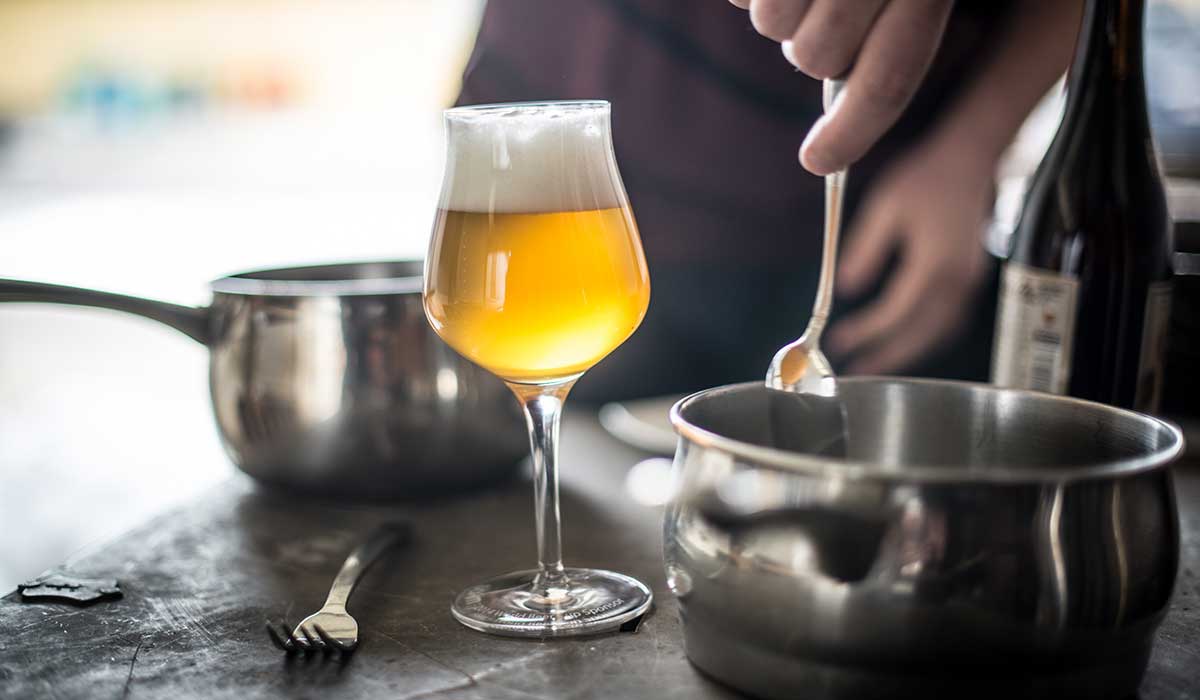 Why I Love to Cook with Pilsner Beer
Before I went from cooking in restaurants to also writing about them, and before I went from drinking beer to also writing about it, my older brother brewed his first ale in our basement. It was a rosemary-scented, dry-hopped IPA that likely had an ABV kicking towards the double digits. The rosemary IPA was the first beer I remember loving. Its dose of hops shot through my nose with the aroma of oranges, hops that made me want to chew them on my back molars — and then there was that floral, piney lace of rosemary.
As an inherent cook, even before I did it professionally, something with that much flavor had me thinking about other ways to use it. What I realized in the next decade of trial and error is that most IPA beers aren't ideal for cooking.
This is counter-intuitive because something with higher alcohol and hop character–something that holds its own in flavor–should be a handy tool for imparting more flavor to a dish. The problem to bump up against is that cooking manipulates the beer itself. With highly hopped, high-alcohol ales, this often means warping the taste, both bringing out harsher notes in the beer and overpowering any subtleties in the dish itself. Flavor becomes muted by the very thing meant to enhance it.
When I was the lead recipe developer in a food magazine's test kitchen, I once discovered that broccoli-loaded cheddar-ale soup smelled like gasoline when heated. High hops plus cruciferous vegetables are, as you'd imagine, potent. And the pattern continued. A pot of mussels was overwhelmed when steamed in hoppy beers. The beer batter for a batch of fried fish was gummier and more off-kilter than I had expected. A batch of beef chili with IPA needed too much sweetness to balance it. Thankfully I began cooking with pilsner.
(MORE: Girl Scout Cookie and Beer Pairing Guide)
Cooking with Pilsner Beer
A cold glass of a pilsner on draft is the second beer I remember loving. Strings of minuscule bubbles streamed toward the frothy head like champagne in a flute. It was as palate-cleansing as an orange wedge after playing soccer on baked concrete during summer vacations–a little nostalgic, though I wasn't sure what I was remembering. I liked the stash of light beers my uncles and aunts drank on my parents' porch, too, though this pils was something else: subdued but powerful in its clarity and precision. This is what makes it the champion of cooking beers. Pils highlights everything it comes in contact with, making a better whole instead of stealing the spotlight.
Pils highlights everything it comes in contact with, making a better whole instead of stealing the spotlight.
Pilsner is my go-to cooking beer for all the characters that define it best. It's light in alcohol, nuanced in hop character, and the general impression of pilsner can skew either toasted or tart. It brings acid with an afterthought of bitterness, enhancing a dish just as much–and sometimes more, I'd argue–than wine.
Pilsner Shines in So Many Recipes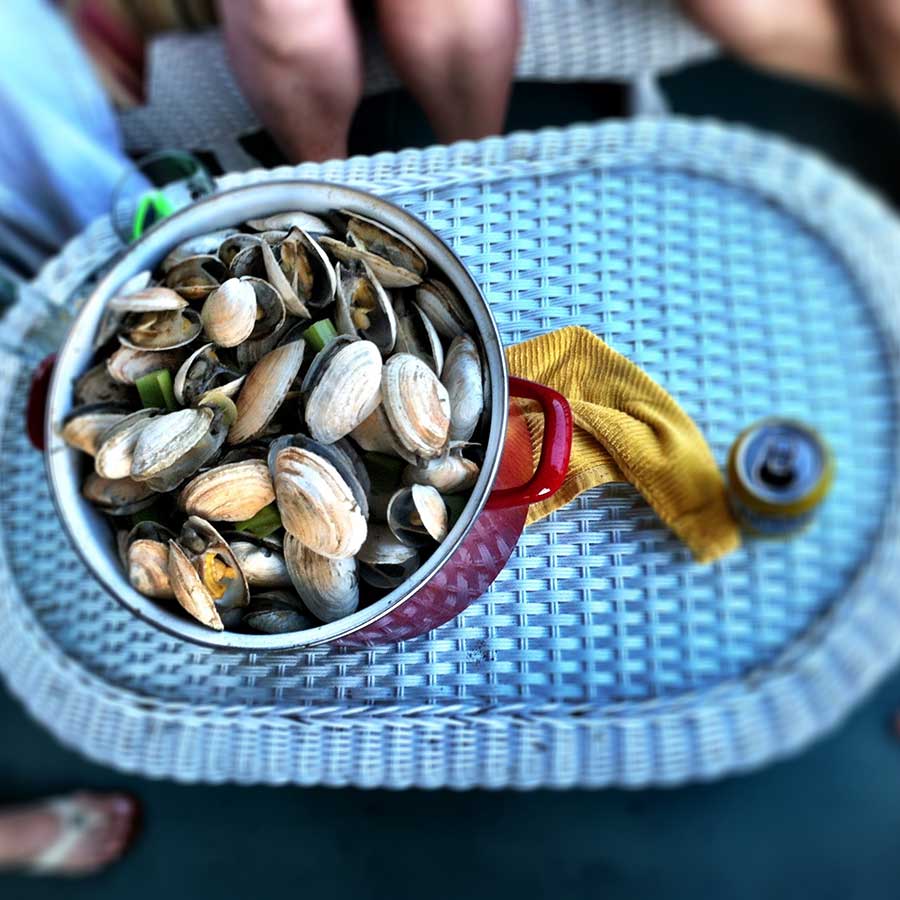 Use pilsner, soy sauce, honey and a bruised stalk of lemongrass as a marinade for pork chops, flank steak or chicken legs. Make a pan sauce by deglazing the browned bits leftover from cooking chicken cutlets with pilsner, fresh herbs and a spoonful of grainy mustard.
Pils is my go-to for anything beer-battered. It's nice for braising sausages with quartered apples, sprigs of rosemary, and peeled, halved shallots. Sometimes I'll add a half cup of pils to the bottom of a roasting pan holding a halved, seeded butternut squash that's been oiled and rubbed with warming spices like cinnamon, cumin and coriander. Have you ever added a half cup of pilsner to a skillet when melting down a sliced head of cabbage? Try it, and then finish it off with white miso, lemon and toasted Panko breadcrumbs–or with fresh basil and sliced, toasted almonds.
(MORE: Chicago Brewpubs Buck the Deep Dish Pizza Tradition)
My favorite method for cooking with pilsner, though, is one of the simplest: in a big, buttery, three-ingredient pot of clams. Serve with crusty bread for dunking into that bottom-of-the-pot clam broth — also known as liquid gold — alongside a few chilled pilsners. Like clams, and even like pils, this dish can be enjoyed-year round, though it hits its seasonal primetime in the spring and summer. I'm sharing the easy recipe here on CraftBeer.com.
For what it's worth, stouts and porters are superior in baking. But that's another story.
CraftBeer.com is fully dedicated to small and independent U.S. breweries. We are published by the Brewers Association, the not-for-profit trade group dedicated to promoting and protecting America's small and independent craft brewers. Stories and opinions shared on CraftBeer.com do not imply endorsement by or positions taken by the Brewers Association or its members.