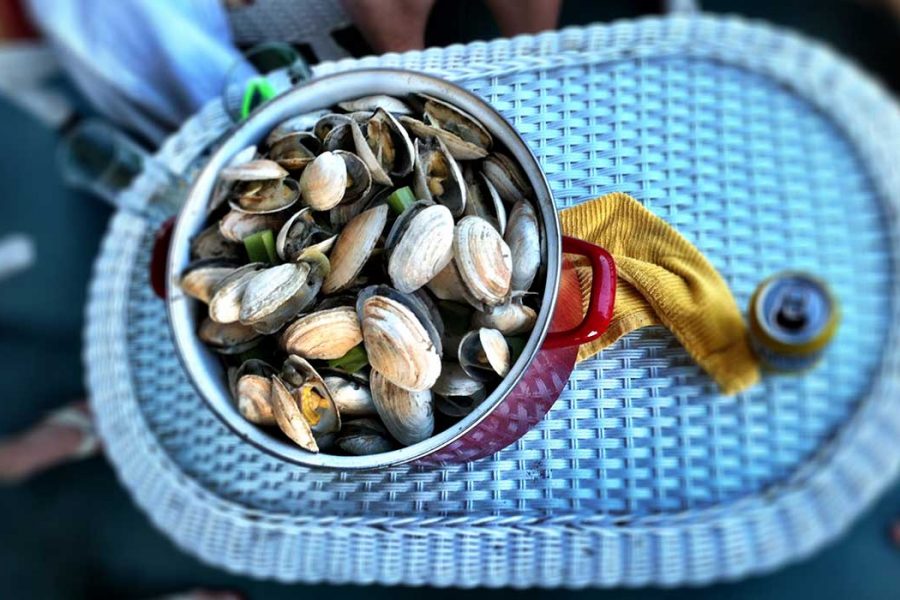 My favorite method for cooking with pilsner is one of the simplest: in a big, buttery, three-ingredient pot of clams. Serve with crusty bread for dunking alongside a few chilled pilsners. You can make this recipe year-round, but it truly shines in spring and summer.
Ingredients
Buttery Clams in Pilsner
5 pounds littleneck clams
1/2 cup pilsner
2 tablespoons butter
---
Directions
Scrub the littleneck clams under cold water to remove any sand or grit. Drain excess water. Discard any clams that are already open.
Add butter and pilsner to the bottom of a large pot with a fitted lid; add the clams. Place the pot over medium-high heat and cook, covered, until the clams have opened wide, 6 to 9 minutes. (Discard any clams that don't open.)
Using a spider, tongs or a large slotted spoon, add the clams to a large serving bowl. Divide the buttery, pils-laced clam broth that remains at the bottom of the pot into smaller bowls for dipping clam bodies. Set the clams and broth on the table beside a bowl for collecting shells.