It goes without saying that we here at CraftBeer.com love craft beer. We also love food, especially how it interplays with beer. In fact, we not only released a Beer and Food Pairing Guide, but we also offer a Beer & Food Course to help beer enthusiasts, restaurants and breweries pick the perfect beer and food pairings. But the real fun comes with experimentation and finding out which flavor profiles are delicious together. A new trend in beer festivals featuring food helps with that. Food and beer festivals across the country are highlighting how a particular food or cuisine is enhanced with great beer.
[newsletter_signup_box]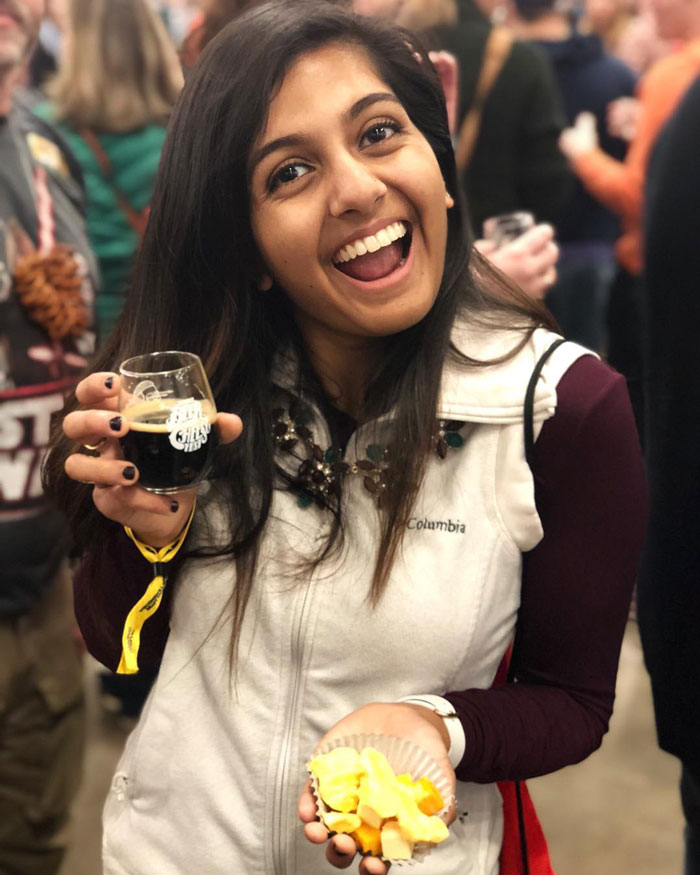 Isthmus Beer and Cheese Fest | Madison, WI | January 19
Beer and cheese are staples in Wisconsin. Thus, it only makes sense that there should be a beer and cheese festival in the Badger State. "The incredible amount of quality craft beer and artisanal cheeses create almost limitless pairing opportunities," says Brodie Birkel, event director of the Isthmus Beer and Cheese Fest. "We offer beer and cheese school to point out many wonderful pairings but also urge people to just explore what they like as a start."
The festival—which is going on its 10th year—features over 120 breweries and 20 different cheese vendors. Attendees get a chance to vote for their favorite of each in the Best of Fest competition. Tickets are capped at 6,000 and the festival does sell out.
(More: America's Great Beer Bars Returns for 2019)
Ark-La-Tex Craft Beer & Barbecue Festival | Shreveport, LA | March 9
"Craft beer and barbeque are both technically hand-crafted in small batches; the chefs and the brewers take pride in the taste and uniqueness of each batch or recipe, so it seems natural they would go hand in hand for a festival," says Ark-La-Tex Craft Beer & Barbecue Festival co-founder John Psalmonds. "There is such a wide variety of tastes in craft beer and barbecue that can complement each other for a great combination of flavors."
The festival is organized in conjunction with the International Barbeque Cookers Association and is a sanctioned competition with cash prizes and trophies—along with the chance to move up to the next sanctioned event—to winners. Last year's inaugural event drew 32 competitors, two dozen breweries, and around 700 attendees. If you go, opt for the VIP Room Experience which includes a barbeque and beer pairing challenge between four chefs.
(More: 9 Artists Using Beer to Create Fine Art)
Schlafly Beer Stout and Oyster Festival | St. Louis, MO | March 22-23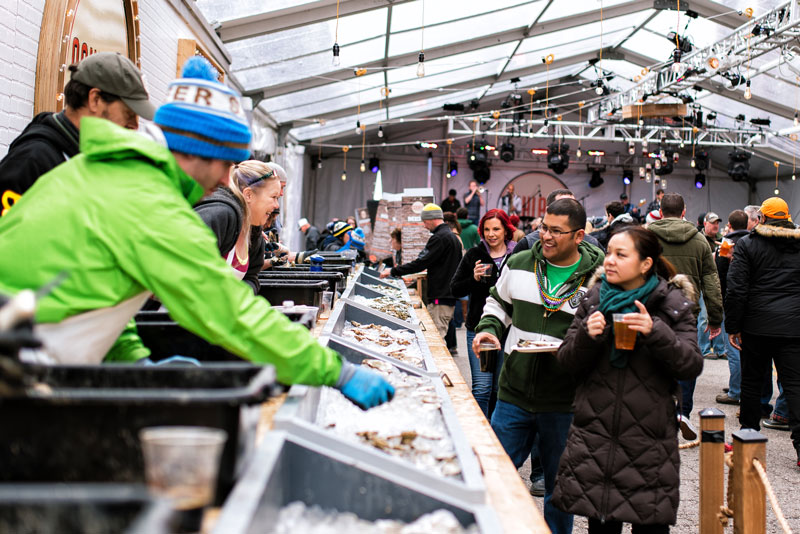 Eighty-thousand oysters overnighted from both coasts, 25 rock star oyster shuckers flown in for crowd entertainment, and 15 different stouts brewed specifically for the event – it's how Schlafly Beer does their annual Stout and Oyster Festival. Going on its 20th year, the party draws between 12,000 and 15,000 revelers looking to see how many raw oysters they can slurp and stouts they can sample.
"The smooth, hearty stouts cut through the ocean brine flavors of the oyster," says Stephen Hale, founding brewer of Schlafly Beer. "Stouts are great with raw oysters, but they also pair well with a variety of different kinds of oysters like fried oysters or oyster stew. The creaminess of stouts actually complements oysters, and if you like to pile on horseradish or Tabasco, stouts cut the heat for the perfect pairing."
(Style Spotlight: English-style Oatmeal Stout)
The beer served is exclusively from Schlafly Beer, and they do run the gamut in creativity. Among the stouts poured last year were horseradish, mango ancho, and dulce de leche variants. Capping off the festival is an oyster shucking contest featuring teams of all-star shuckers from the east, west, and middle coasts.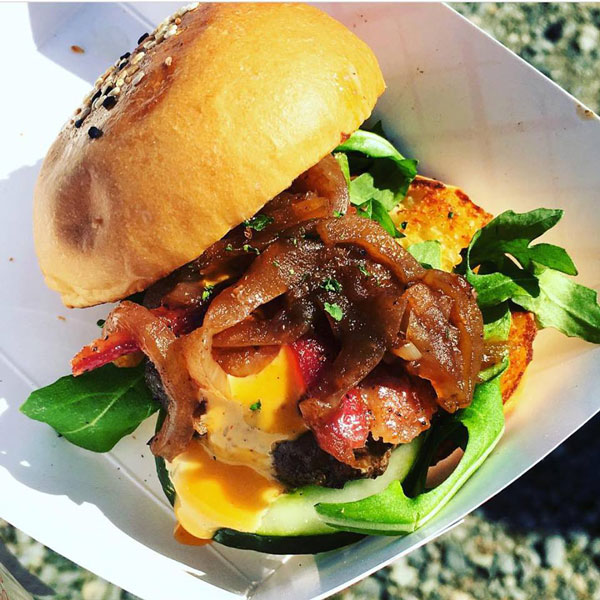 Moo & Brew Festival | Charlotte, NC | April (Exact Date TBD)
One of the arguments on why beer pairs better with food than wine is beer's versatility and the exponentially more flavors that come from beer. Beer is just more versatile—like a hamburger. Moo & Brew Festival honors the creativity behind both at their annual festival with over fifty participating breweries and a dozen or so restaurants putting their twist on the American classic. A highlight of the festival is the best burger award. Each of the 5,000 attendees is encouraged to vote for their favorite burger. Last year, the award went to Blacow for their Nutty Goat Burger with garlic and herb goat cheese, candied bacon, aioli, pecans, pickle, arugula, and grilled balsamic onions.
"Burgers, beer and good times is the recipe and I think it works because of its simplicity," says Ken Thomas, co-owner of the Moo & Brew Burger and Beer Joint and co-founder of the Moo & Brew Festival. "Beer and burgers go great together – throw in a few good bands and you've got a great way to kick off Spring in the QC!"
Shrimp Road Seafood and Craft Beer Festival | Key West, FL | April 20
As ubiquitous as the oyster and stout pairing is, beer and seafood pairings aren't limited to the aphrodisiac of the sea. The Shrimp Road Seafood and Craft Beer Festival invites foodies to explore the almost limitless combinations of seafood and beer at their second annual festival held on a pier in Key West. Can you think of a more perfect setting for a beer and seafood festival?
(More: Couple Behind Silva Brewing Talks About Sharing a Business)
Expect chefs from top seafood restaurants in the Lower Keys like Fish, Hogfish Bar & Grill, and the Salty Oyster along with a dozen or so craft breweries from South Florida and beyond. In addition to exploring various beer and seafood pairing combinations, there are also cooking demonstrations.
Mission Valley Craft Beer & Food Festival | San Diego, CA | April 27
"We have such a wide variety that it's difficult to answer," responds Robert Esparza, one of the partners in the Mission Valley Craft Beer & Food Festival, when asked what exactly San Diego cuisine is. "It's everything from sushi to tacos and Birthday Bacon."
What started 10 years ago as a festival to support independent breweries in San Diego (if you can't fly the independent craft beer seal, you can't participate), has blossomed into one of the region's premier food and beer events, featuring upwards of 50 area breweries along with 15-20 restaurants. The event culminates with a judged best food award. Previous winners range from sweet chili chicken wings from Cross Street Chicken & Beer and Birthday Bacon (slab bacon with truffle guacamole, wilted spinach, salsa fresca, and pickled onion) from O'Brien's.
(Find: A US Brewery Near You)
SAVOR | Washington, DC | May 17
Hosted by the Brewers Association, publishers of CraftBeer.com, SAVOR is heralded by many as the premier food and craft beer event in the country. Each year, 80-plus breweries are selected by a lottery to bring their best for a night of many flavors at the National Building Museum. Pairing a variety of forward-thinking small plates with those beers is Adam Dulye, executive chef of the Brewers Association.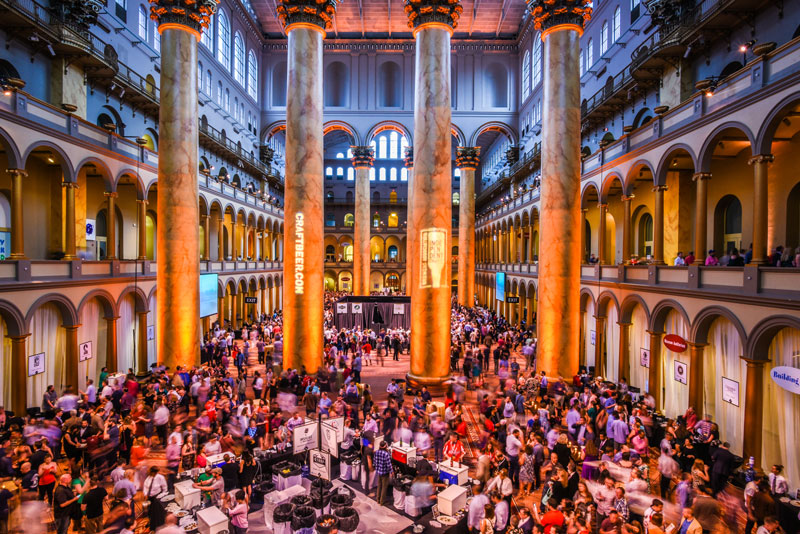 Following the mantra of the Brewers Association, Chef Dulye works with small and independent farms, ranches and fish mongers to create a menu that's seasonal and local; think food and beer pairings like venison carpaccio paired with a double IPA or popcorn and yogurt panna cotta with a brett saison. Given Chef Dulye's pedigree as a chef—James Beard Finalist, author of the cookbook "The Beer Pantry," and coordinator of the Great American Beer Festival's Paired—attendees never know what to expect.
(Seek the Seal: Post Your Photos on Instagram)
Boardwalk Bites & Brews | Santa Cruz, CA | September 28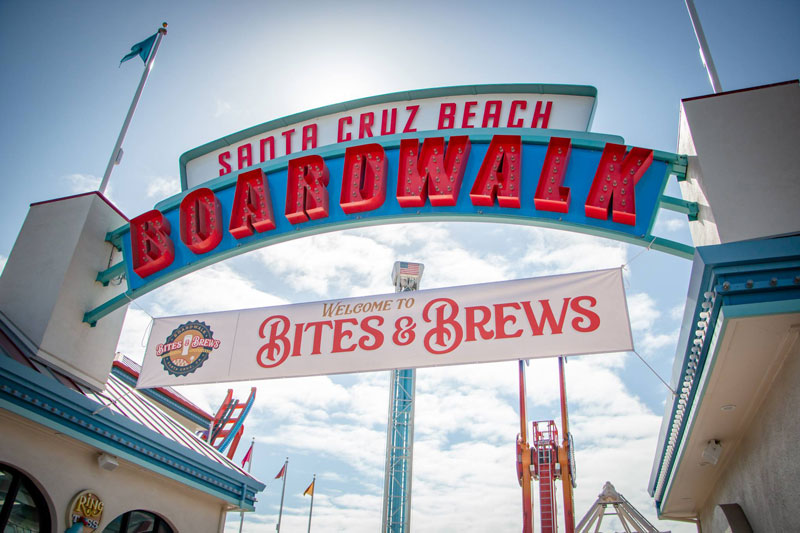 Imagine pairing your favorite boardwalk foods like deep-fried Oreos, chocolate covered bacon, or deep fried artichokes with craft beer. You can at the Santa Cruz Beach Boardwalk's Boardwalk Bites & Brew. The festival organizer invites select boardwalk vendors — many of which are generations old family businesses — to cook up a dish for pairing. Area brewers are encouraged to select, or brew, a beer designed to pair with a boardwalk dish. There's also a best pairing contest. Last year's winner was Shanty Shack Brewing's Tropical Passion Kettle Sour paired with a Thai Chicken Wrap.
Of course, these beer and food festivals are just a start to showcase how beer is the ultimate complement to almost any food, from artisan cheeses to childhood boardwalk classics and fine dining. The next time you're out to dinner or cooking a masterpiece at home, continue the experimentation. Where you'd normally serve a wine or cordial, substitute in a beer. Or, pair one of each and see which goes best. Hint – the answer is always beer.
CraftBeer.com is fully dedicated to small and independent U.S. breweries. We are published by the Brewers Association, the not-for-profit trade group dedicated to promoting and protecting America's small and independent craft brewers. Stories and opinions shared on CraftBeer.com do not imply endorsement by or positions taken by the Brewers Association or its members.