One of the most epic journeys you can take in the United States is riding the California Zephyr Amtrak route. It runs every day between Chicago and San Francisco, rolling through the Rocky Mountains, Sierra Nevadas, Byers and Glenwood canyons and across the Truckee River.
[newsletter_signup_box]
Lucky for beer lovers, this iconic journey is riddled with nearby brewery destinations. And the likes of Sierra Nevada, and other regional craft options all aboard, too.
Below are six Amtrak station destinations along the California Zephyr's beer rail trail. The stops are complete with walkable breweries and savvy independent beer bars nearby — and for devout beercationers, detour options galore.
Naperville, IL
Board the train in Chicago heading west on the California Zephyr. The very first stop yields the unassuming beer hub of Naperville, Illinois.
Walkable: From the downtown Amtrak station is an array of craft beer bars, including Red Arrow Tap Room, Jackson Avenue Pub, and Empire Burgers & Brew where an extensive tap list rotates daily. The Craftsman by Two Brothers Brewing is a hub for craft lovers that boasts the Modern Tavern farm-to-table restaurant, a coffee shop, and The Third Floor craft cocktail bar, and a rooftop patio to boot.
Worth a detour: Solemn Oath Brewing Company is a couple miles west of downtown in a quiet industrial park. Get inside, though, and there's nothing quiet about this tiny tasting room space slinging Belgian-inspired and barrel-aged beers.
(MORE: Breweries Where You Can Have Your Cake and Drink Beer Too)
Lincoln, NE
Another unexpected beer destination along the California Zephyr route is Lincoln, Nebraska. This college town is notable for having one of the best craft beer bars in the country.
Walkable: Boiler Brewing Company, one of Lincoln's newest and most talked about craft breweries, in the historic Grand Manse building is a walk away from the downtown Amtrak station. Through the alley and across the street is Happy Raven, named Nebraska's Best Beer Bar by CraftBeer.com readers for the last two years as part of its search for Great American Beer Bars.
Worth a detour: Guests can experience modern takes on rustic ales like the Rollo Pale Wheat Ale, the Lnk Common warm-fermented lager, Farmhouse Ale, and Saison at White Elm Brewing. Hungry travelers should check out the beer-inspired menu Blue Blood Brewing. Pints of bacon, anyone?
(Related: A Beer Geek's Travel Checklist)
Denver
After the relatively non-scenic ride to Denver from Nebraska — in comparison to the rest of this journey — travelers along this beer rail trail can rejoice at their stop in Denver. Craft beer is just steps from the train at Terminal Bar. It's in the recently redesigned, iconic Union Station building in LoDo (Lower Downtown). Terminal Bar has open-air seating for epic people-watching. It's also easy access to the other curated lineup of shops and restaurants in the station.
Walkable: Wynkoop Brewing, Denver's oldest brewpub sits just across Wynkoop Street from Union Station. Among many other associations, Wynkoop is Denver's original home for cask ale.
Worth a detour: Denver's all-cask ale brewery Hogshead Brewing is in the Sloan Lake neighborhood 2 miles west of downtown. Hogshead has a lineup of traditional English ales to choose from in a comfortable tasting room. There are also regularly carbonated beers for travelers who might not think "warm and flat is where it's at."
(Related: My 100-mile Denver Brew Hike)
Dining Car Break
After you've refueled in Denver the train hits the Rocky Mountains almost immediately. It's perhaps the most scenic and definitely the highest altitude of the journey. That means in some cases that it can be the longest part of the journey. So take the time to enjoy craft beer selections in Amtrak's variety of dining services on the Dining Car, Café Car, Lounge Car and Acela Express (if you're a first-class passenger.)
Glenwood Springs, CO
This picturesque mountain town in the Roaring Fork Valley sports some of Colorado's most touted and award-winning beer.
Walkable: Right at the Amtrak station is the Glenwood Canyon Brewpub that brews a diverse lineup of world-class beers and serves a traditional pub menu, with suggested beer pairings to boot. Glenwood Canyon has won 15 Great American Beer Festival medals (most recently a gold for the Shoshone Stout at the 2018 competition) and eight World Beer Cup awards. Glenwood Canyon is attached to a historic inn, The Hotel Denver, that's one of the anchor institutions of downtown Glenwood.
(More: Breweries Where You Can Have Your Cake and Drink Beer Too)
Also next door to the station is Grind. Check out its 20-tap rotating draft list and one of the best burgers in town. The list of sides and dipping sauces needs its own page on the menu at this joint.
Worth a detour: The Casey Brewing & Blending tasting room is a few miles south of the Amtrak station on Grand Avenue. Casey ferments and ages its beers in vintage oak barrels with a mixed culture of Saccharomyces, Brettanomyces and lactic acid bacteria. Bottles to go are limited (and some have a cult following), and tour reservations are required. All worth it for a taste of these Old World-inspired beers made with 99 percent local Colorado fruit and other ingredients.
Salt Lake City
The next major beer drinking destination along the California Zephyr route is Salt Lake City. The craft scene is expanding rapidly here. And it's supported by some tried-and-true classics that you can't miss along this beer rail trail.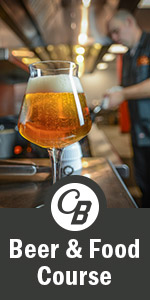 Walkable: A nearby year-old brewing company is making a big splash with its beers, gracious attitude, and inventive packaging. Kiitos is all about gratitude, and its company mission is to focus on the conservation of resources. It brews a large spectrum of beers including several hoppy options, Coffee Cream Ale, Coconut Stout, Blonde and Red Ale.
(More: The Precarious Future of Wild Hops of the American West)
If you're in the mood for another mile walk, don't miss The Bayou on State Street. You can find Utah's largest local-centric beer selection there. There's also a memorable Cajun and Creole-inspired menu with savory alligator cheesecake (yes, that's a thing) and gumbolaya (jambalaya smothered in gumbo).
Worth a detour: Uinta Brewing is one of Salt Lake's (and the country's) largest beer producers, Guests can enjoy an array of Uinta beers, seasonal grub, and shop the brewery's General Store.
Truckee, CA
The beer haven that is San Francisco awaits. And there's one more stop along this beer rail trail you shouldn't skip in anticipation. It's another quaint mountain town, this one in the Tahoe National Forest — another ideal destination for a beercation.
Walkable: Alibi Ale Works Truckee Public House that opened last year is just around the corner from the station. Alibi Ale Works brews the bulk of its beers in Incline Village, Nevada, on the North Shore of Lake Tahoe. And Truckee is home to the brewery's pilot system. This live music venue sports 22 frequently rotating Alibi beers on draft.
(Find: A US Brewery Near You)
Truckee's downtown is home to several craft-centric bars and exceptional eateries. A favorite for beer lovers is the curated tap and bottle list at Old Town Tap. It's just a couple blocks down from Alibi.
Worth a detour: Check out Truckee's tastes and tours at some of its larger brewing companies: Truckee Brewing Company, Tahoe Mountain Brewing Co. and FiftyFifty Brewing.
CraftBeer.com is fully dedicated to small and independent U.S. breweries. We are published by the Brewers Association, the not-for-profit trade group dedicated to promoting and protecting America's small and independent craft brewers. Stories and opinions shared on CraftBeer.com do not imply endorsement by or positions taken by the Brewers Association or its members.