New Jersey has long been known more for its music scene as well as "Jersey Shore" and "Sopranos" jokes. Outside of the shore and Atlantic City, the Garden State hasn't been much of a draw for vacationers, either. But as more breweries open, particularly in the northern area closest to New York City, beer lovers from everywhere are taking notice.
A short distance from New York City, northern New Jersey — North Jersey — is one of the most populated areas. It's known for shopping (Westfield Garden State Plaza), traffic (Interstate Route 80, the N.J. Turnpike and the Garden State Parkway), and being home to the Giants and Jets (despite the N.Y. moniker).
While South Jersey institutions Carton Brewing and Kane Brewing have altered the landscape, several upstart breweries in North Jersey are now getting recognition and acclaim. This burgeoning beer scene is not only attracting locals, but beer geeks from New York, Pennsylvania and beyond who are all willing to wait in lines for hours just to get the latest cans.
Here's a look at some of the new breweries making waves in North Jersey.
(READ: 5 Epic Craft Beer Road Trips)
Brix City Brewing Company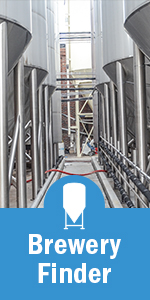 Less than 10 miles from the George Washington Bridge in industrial Little Ferry is Bergen County's first brewery, Brix City.
Owners Joe Delcalzo, 29, and Pete Reuther, 30, fancy themselves history buffs. So they wanted to pay tribute to the Garden State's rich brewing history — especially in Newark.
"I don't think a lot of people know just how many breweries existed in Newark in the late 19th and early 20th centuries, before Prohibition," says Delcalzo of nearby Hasbrouck Heights. "I know it was something like 50 plus over a 30-year time frame.
"We liked the idea of paying homage — and adding a little play on words," Delcalzo says. "Brix is the measurement of the density of sugar in a solution and is one of the ways to measure the gravity and alcohol of beer.
"It was also the name we hated the least," he says with a laugh.
(READ: 6 Craft Beer Bars That Changed Their City's Beer Scene)
The search for well-crafted independent beer took Delcalzo and Reuther across the state. But the duo figured why not open something right in their backyard?
"We saw a market in this area that was devoid of good beer. And it didn't make sense not to have a brewery in one of the wealthiest and most densely populated counties in the country," Delcalzo says. "We also wanted to get the ball rolling to kind of make this area a beer destination. And it looks like that is finally starting to happen."
Brix City is just around the corner from Route 46 and Teterboro Airport. Open seven days a week, the brewery caters to business people looking to sample the local suds.
"That is an amazing feeling to see people lining up in the morning before you open to buy your beer." Joe Delcalzo, Brix City Brewing
Outside of the flagships — Just Another IPA, Just Another DIPA, Cheap Labor Pale Ale, Porter Authority and Gloria Blonde — special releases such as Heady Jams, and a recent drop of Silk City, a barrel-aged stout, attract large crowds.
According to Delcalzo, more than 200 people lined up before a noon release of Silk City and its four variants, which include Cognac-barrel-aged and bourbon-barrel-aged editions.
"That is an amazing feeling to see people lining up in the morning before you open to buy your beer. It's also a bit weird," he says.
"To know people are enjoying our beer and searching it out is what we got into this for," he says. "It took a ton of time to open this place up and work out all of the kinks [Brix City was originally supposed to open in Hackensack, then Lodi]. Seeing people drink our product — the result of a lot time and hard work — is a nice thing."
While Brix City frequently churns out hazy IPAs, Delcalzo estimates he has 75 oak barrels filled with actively fermenting and aging sour beers inside his 6,000-square-foot facility.
Each week, brewers Jonathan Fernandez and Sean Stampfl experiment with a base beer from one of the releases and create a fruit-forward cask version.
(VISIT: Great American Beer Bars 2018)
Magnify Brewing Company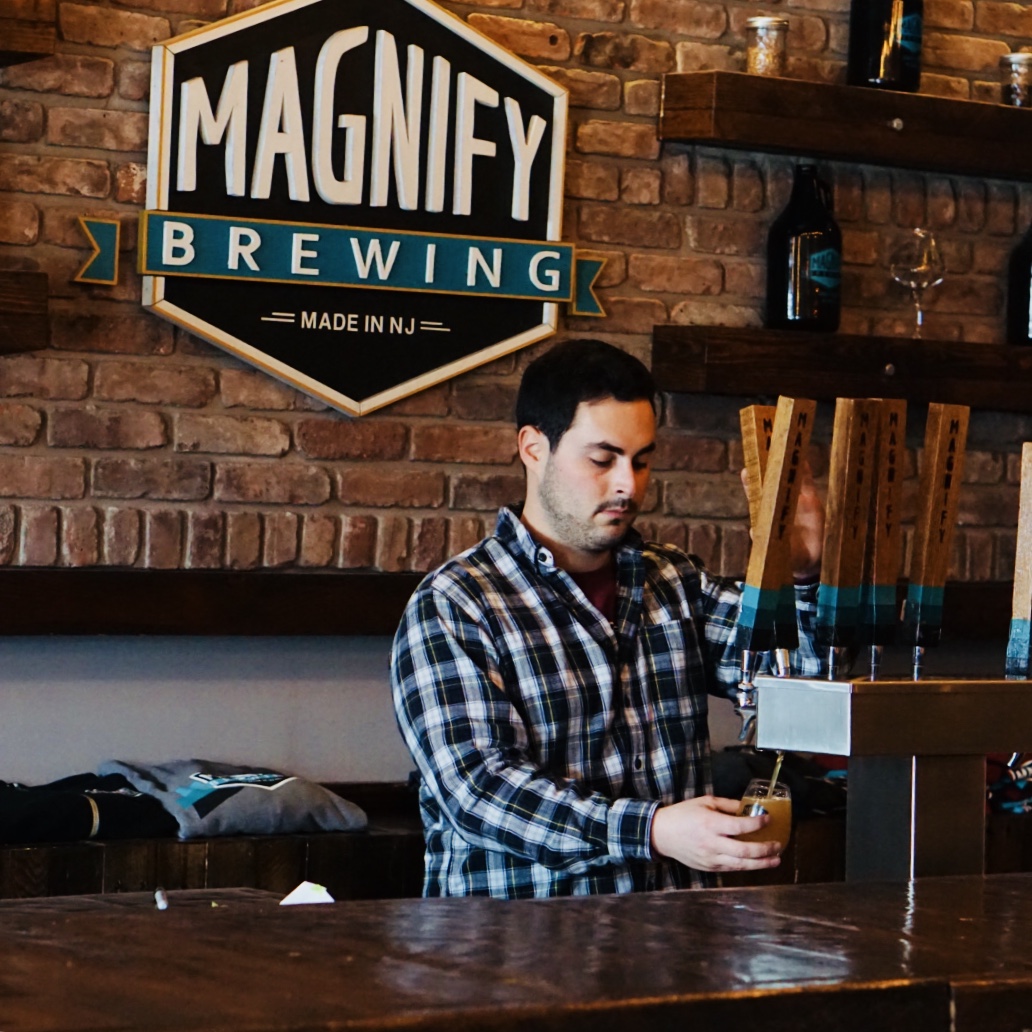 Eric Ruta became immersed in Maine's beer scene as a student at Bates College. He regularly made the nearly 80-mile round-trip trek to and from Portland to work at a brewery — and attend can releases at other local brewhouses.
After he graduated, the Bergen County native set out to "magnify" the North Jersey beer scene. The goal became the brewery's namesake, and Ruta became the state's youngest brewery owner when Magnify opened its doors in 2015 in Fairfield, Essex County.
"Opening a brewery at 23 was the scariest thing I have ever done and probably will ever do," Ruta says. He adds that he was turned away from opening a place in his home county. "[But] I think in a little under three years, we've done a pretty good job of creating this community that we set out to cultivate."
There are 15 employees in the near 7,000-square-foot facility, in an industrial complex off Route 46. According to Ruta, Magnify makes a bunch of weird, atypical beers that extend and play off of classic styles.
"Our beer isn't filtered or pasteurized. So I like to think of it as a living thing that changes all the time," he says.
(READ: Glitter Beer Sparkles as Spring's Beer Trend)
The owner often hits the road, attending both in-state and out-of-state festivals to promote his beer. He's been at Wakefest and was a guest at NYC's Beer Week.
While "we still sell almost all our beer through the taproom and to local restaurants," Ruta says, it's a far cry from when he started out, trying to pitch his then-unknown beer to nearby clients.
"It took a lot of hard work to get our beer out there and into bars when no one knew who we are. It takes time," he explains. "Because we self-distribute, we gained accounts one at a time. It was slower than going with a distributor. But we were able to establish great relationships with restaurants, which has helped us to maintain accounts over the years."
The Alementary Brewing Company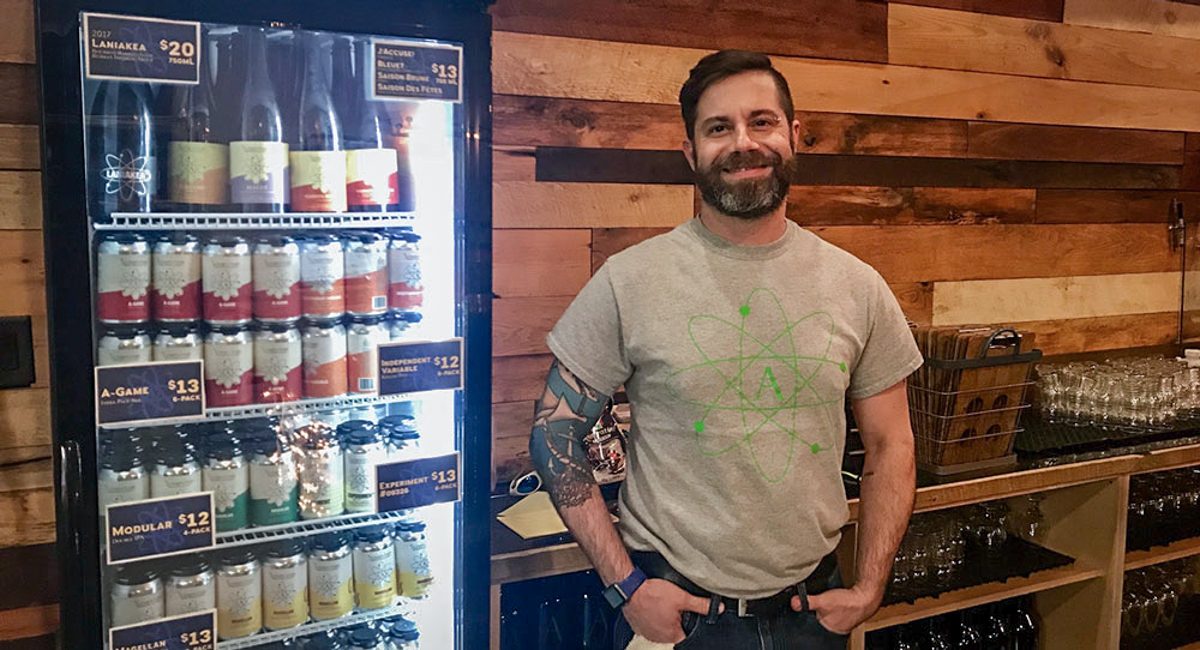 The Alementary Brewing Company in Hackensack was midway through the planning stages when Brix City opened.
It was a long, pricey project opening up, co-owner and chief scientist Michael Roosevelt says. But it was the goal of Roosevelt and his husband and fellow co-owner Blake Crawford to run a brewery. Roosevelt said it was something Bergen County was sorely lacking.
The duo wanted to give the taproom a neighborhood feel. So the brewery's TVs are rarely on — Roosevelt would rather see people interact. And they do.
"This is a place to make friends and chat," Roosevelt says. "They're responding to the experience rather than the bar."
While a majority of beer drinkers seek hazy, juicy IPAs, Roosevelt, who makes his own yeast, says The Alementary makes beer for everyone.
(READ: 'Juicy or Hazy' Ales Join BA Competition Beer Style Guidelines)
The tap list is evidence of this. It includes its flagship Hackensack Lager, a Helles-style beer, and A-Game IPA, originally a homebrew Crawford created. It has since evolved but as Roosevelt says, "it was definitely not intended to be a New England IPA."
While Roosevelt agrees that North Jersey isn't generally a tourist destination — "People don't vacation in the Cincinnati suburbs," he quips — it has become a destination.
"People from Essex and Morris County can take a day trip," Roosevelt says.
Fort Nonsense Brewing
Located outside of Morristown — the Morris County seat and the "military capital of the American Revolution" — Fort Nonsense of Denville is among state's newest breweries.
The Aslanian brothers, Andrew, James and Thomas, own it.
In the same vein as Brix City, the brothers wanted to pay homage to New Jersey's history. In this case, they're highlighting the area's role during the fight for independence from Britain.
"Our mom is a huge history buff. And while we were in the talking stages, Fort Nonsense popped up on our radar. And we thought it was a perfect match for our humor and the interest we had in staying as local as possible," Andrew says. "From there, it stemmed into naming our beers after local spots and historical tidbits."
In addition to crafting beer, the brothers also wanted to share their love of beer and maintain a local identity.
Andrew says they aimed to create a space where local craft beer fans could hang out and enjoy carefully crafted beer.
(READ: Craft Brewing Growth Statistics for 2017)
"We all grew up here and live here, and we realized that Morris County has been a little behind the rest of the state so far in terms of new breweries opening up," Andrew explains. "We wanted to give all the people who live around us a local place they could go to get in on the New Jersey craft beer scene."
Hundreds turned out for the grand opening in late January 2018.
"We were lucky enough to stumble upon a great spot in Denville while looking for a space. And it winded up being one of our best decisions so far," Andrew says.
Despite being newbies, Andrew says they've found support from other nearby small and independent breweries.
"We've been welcomed by a number of the breweries in the area like Man Skirt Brewing in Hackettstown and Twin Elephant in Chatham," he explains. "And it's been really helpful to hear what advice they have."
The More the Merrier for North Jersey Breweries
Delcalzo, Roosevelt and Ruta all say that having more breweries is a good thing. None of them see it as a competition. Andrew agrees.
"North Jersey has so many great breweries. Some that have just popped up over the last few years, and others that have been around much longer," he said. "There's something for everyone up here. Whether you're a hardcore IPA drinker (Magnify) or gluten-free (Departed Soles) or just looking for a good pint, everything up here is worth checking out."
Two new breweries are expected to open by 2019: Hackensack Brewing and Bolero Snort,  a nomad brewer from Ridgefield Park.
Hackensack Brewing is supposed to open around the corner from The Alementary. Roosevelt said he's thrilled to have a neighboring brewery. In his opinion, more options aren't a bad thing. Here in North Jersey, brewery founders say the more, the merrier, as the craft beer community grows.
CraftBeer.com is fully dedicated to small and independent U.S. breweries. We are published by the Brewers Association, the not-for-profit trade group dedicated to promoting and protecting America's small and independent craft brewers. Stories and opinions shared on CraftBeer.com do not imply endorsement by or positions taken by the Brewers Association or its members.