Things are different in Alaska. Most people realize this – hence the popularity of reality television shows set here – but until you actually visit The Last Frontier and see it for yourself, it's difficult to truly understand what this means.
Up here, we don't usually measure driving distances in miles; we measure them in hours. Nearly three-quarters of the state's population lives in the three largest cities (Anchorage, Fairbanks and Juneau), while the remaining 185,000 of us are spread across 586,000 square miles, an area equal to a quarter of the lower 48. So if you're going to open a brewery in an isolated community in Alaska, things are going to be different for you as well.
Despite these challenges, Alaska's craft breweries create a vibrant and growing craft beer culture. Alaska produced 12.5 gallons of craft beer per adult last year, which earned it 3rd place among the other states. While cost and distance make Alaskan brewers reluctant to enter contests, when they do so, they are consistent winners. So what's it like to be a small brewer in one of the remotest places on earth?
(READ: How Space Launched Huntsville's Craft Beer Scene)
Haines, Alaska: An Unlikely Place for a Brewery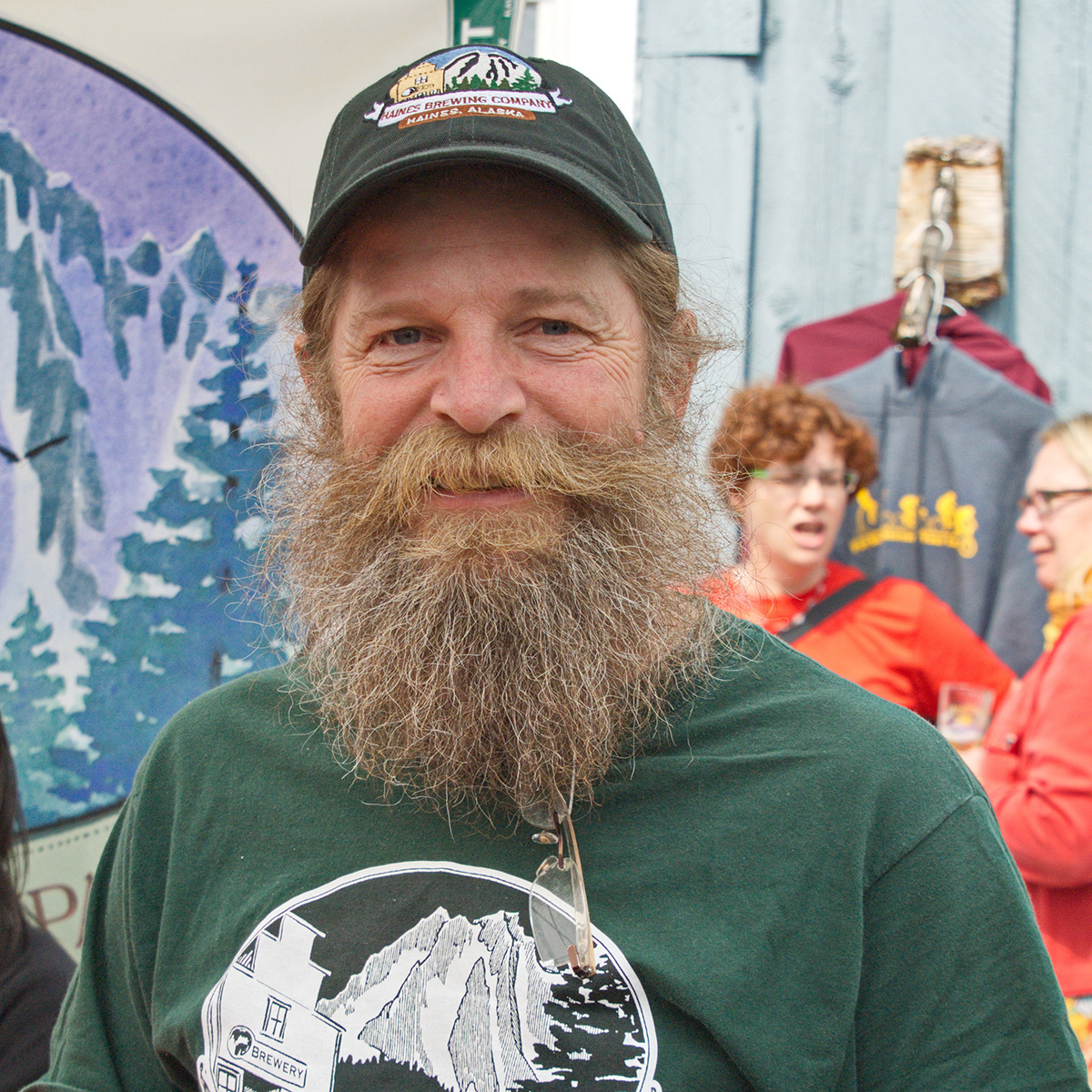 Let's start in Haines, a town of 2,500 people in southeast Alaska. Haines is so isolated that it can only be reached by air, via a 4-hour ferry ride from Juneau or by driving 800 miles from Anchorage, including crossing the Canadian border and then re-entering the US; bring your passport.
Located at the northern end of the Inside Passage, Haines may not seem a likely location for a successful craft brewery, yet it's been the home of the Haines Brewing Co. for almost two decades.
Haines Brewing Co. was established in 1999 by avid homebrewer Paul Wheeler and his wife Jeanne Kitayama. When asked about his brewing philosophy, Wheeler emphasizes his artistic bent and his desire to remain "hands-on" in his brewing process.
(LEARN: Beer 101 Online Course)
"Like many others, I started out as a homebrewer, because there was no such thing as a real beer when I arrived in Haines in the 1980s. By 1999 I saw a niche for locally-brewed beer, and so with the encouragement of friends we started the Haines Brewing Co. Now it's 2017 and I've got a lovely new brewhouse, but I don't want to move too far from my homebrewing roots."
Wheeler remains fanatical regarding the freshness of his brews; none of the brewery's beers are filtered or pasteurized, so they are typically only available at the brewery or on draught in Haines or in the nearby towns of Skagway and Juneau. He even refuses to fill any growlers but his own, swapping returned growlers for newly-filled ones which he has cleaned himself.
"I've heard plenty of horror stories about what can happen to growlers that aren't cleaned promptly and properly," he says. "This way I can ensure that the experience someone has when drinking my beer is what I want it to be, and not contaminated by the spoiled remnants of another beer."
(VISIT: Find a U.S. Brewery)
This focus on serving the purely local market is a recurring theme with craft breweries in the more isolated Alaskan communities. Wheeler and Kitayama are dedicated to ensuring Haines Brewing Co. remains focused on continuing to serve the community that has supported it so well over the last two decades.
"We will always be an integral part of our community of Haines," Wheeler says. "We are the local brewery in our community, and we don't strive to be a regional brewery. We don't need to be on shelves in the Lower 48, or all across Alaska for that matter. We have no intention of trying to duplicate or compete in that market."
Brewing on Kodiak Island (a.k.a. "The Rock")
Ben Millstein, the owner/brewer of Kodiak Island Brewing Co., is another Alaskan brewer who keeps his focus strictly local. Kodiak Island, the home to Millstein's brewery, is a 70-minute flight from Anchorage or a 9-hour ferry ride from the closest connection to the national road system, with both modes of travel subject to unpredictable weather delays. Affectionately nicknamed The Rock by its approximately 14,000 inhabitants, Kodiak is the second largest island in the United States and its main town, also named Kodiak, was founded by Russian traders in 1792.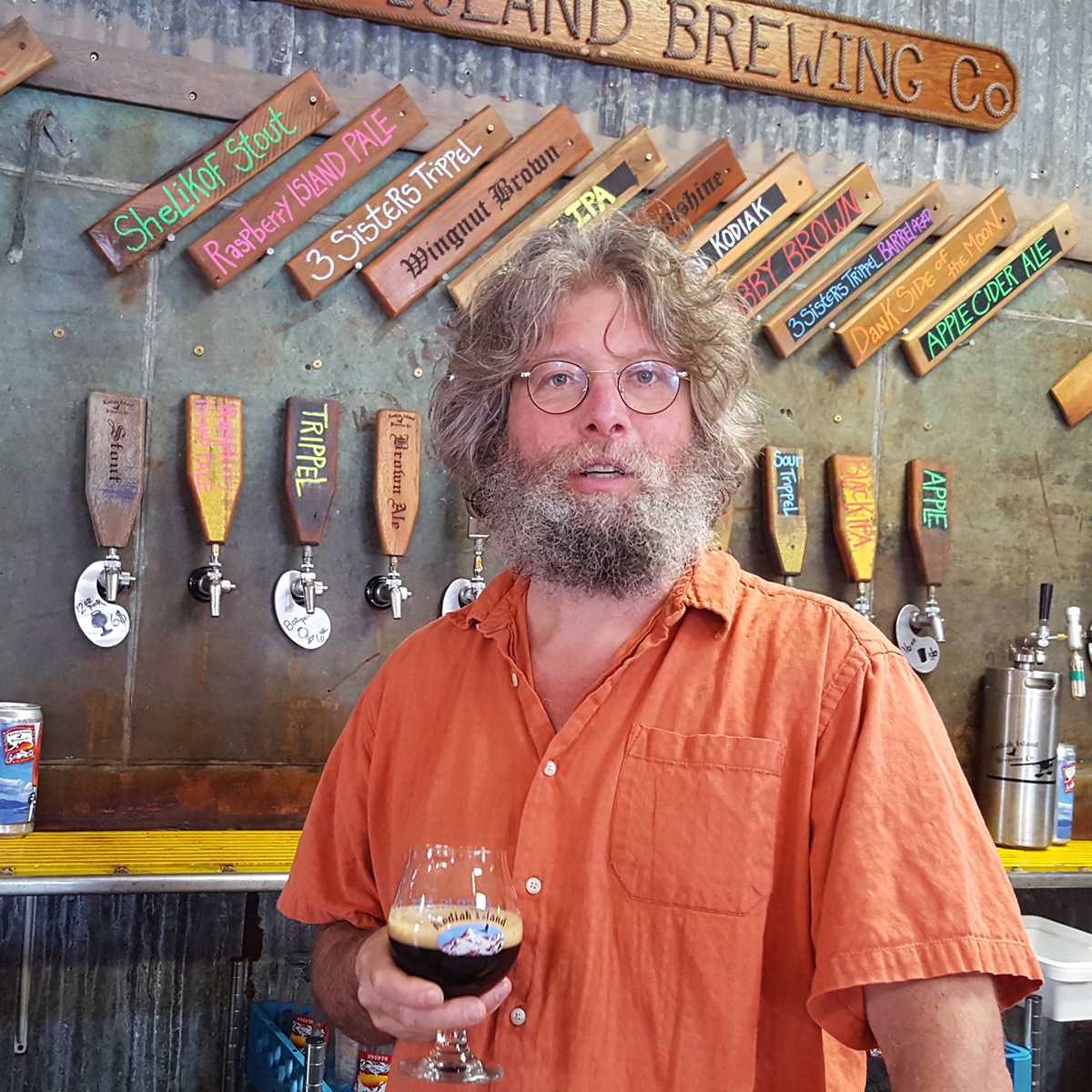 Despite this isolation, Millstein has created a highly successful craft brewery, one that only sells its products locally. A carpenter by trade, he spent several years in the town of Homer during the 1990s and was a member of the renowned Q & Q (Quality and Quaffability) Homebrew Club; he was friends with three other members, Lasse Holmes, Steve McCasland and Karen Berger, who eventually founded Homer Brewing Co. in 1996. Inspired by their example, he decided to open a brewery on Kodiak Island in 2003.
When asked what led him to become a commercial brewer, Millstein will tell you succinctly, "Force of will and community need."
(READ: Unexpected Fall Coffee Beers)
Focus on that local community is a hallmark of Kodiak Island Brewing Co. Millstein says he has zero interest in ever packaging his beers for distribution beyond the confines of The Rock. While the occasional keg is hand-delivered to one of the specialty beer bars in Anchorage and the brewery usually participates in the annual Great Alaska Beer & Barley Wine Festival, for most of us the only way to experience these excellent beers is to make the pilgrimage to Kodiak.
His hyper-local focus is in keeping with Millstein's views on the long-term future of craft beer growth in Alaska: "I've been so busy and focused on getting where I am I haven't put a lot of thought in what's to come after. I do know that as an industry segment, we're in a period of unprecedented and explosive growth. I think there's still a lot of room for small, local operations like ours; what I call the bakery model, or for brewpubs. I'm afraid we might see another 'shake out' like we saw in the late '90s of distributing breweries. There's only so much space on the liquor store shelves." By focusing on making good craft beers solely for the people of Kodiak, Millstein hopes to isolate himself from any potential shocks in the national craft beer market.
While it's true that Millstein is focused on his local market, he's also involved in the larger affairs of brewing around the state. He is a very active member of the Brewers Guild of Alaska, the non-profit trade association that represents brewers around the state, and has even traveled to Washington, DC, to lobby on its behalf.
Embracing Geographic Isolation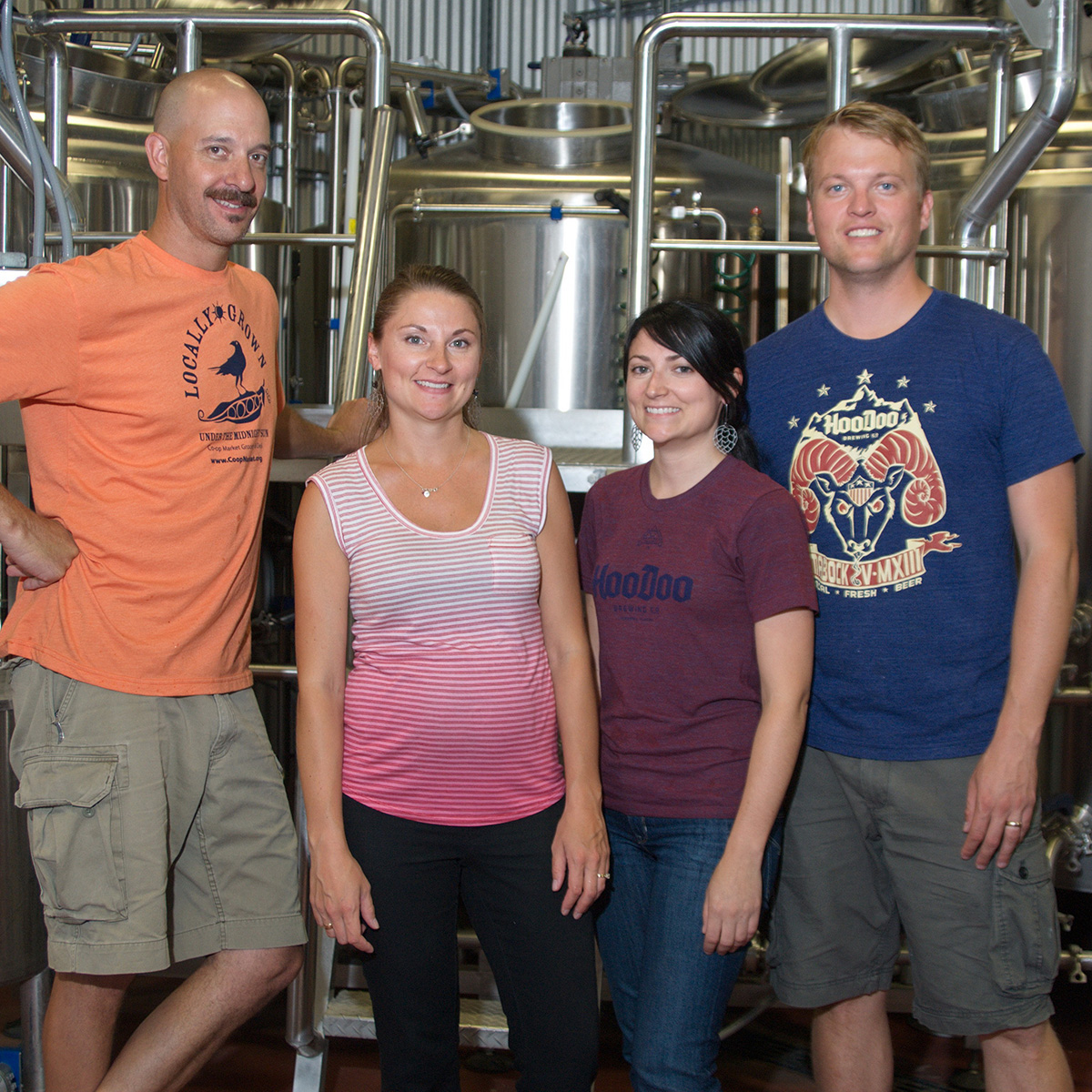 Even in Fairbanks, the second-largest city in Alaska, you can find a brewery which is happy to pass on distributing its beers in order to focus solely on the local market. HooDoo Brewing Co. is the brainchild of Bobby Wilken, who along with four other family members opened the first brewery in Fairbanks since 1942. Wilken worked for five years at Alaskan Brewing Co. in Juneau, learning his craft, before striking out on his own and establishing HooDoo in 2012.
Since then, HooDoo has been extremely successful, yet besides a half dozen or so draught accounts around town, it does not distribute any of its product; all sales are direct to the consumer at the brewery.
(LEARN: CraftBeer.com's Big List of Beer Schools)
"More and more small brewers are supplying fresh beer to their surrounding community, while at the same time providing jobs and a becoming part of their city's identity and culture," Wilken says. "This culture of craft beer will continue to proliferate into smaller communities throughout the US, Alaska included. I love the idea of small communities with specialized, locally produced products. In general, any beer should be consumed as fresh from the brewery as possible, and locally brewed beer is as fresh as it gets."
That's the story here in Alaska; many of our brewers have made a virtue of out of a necessity. Rather than lament their geographic isolation, they've embraced it as a call to focus exclusively on serving their local market. In so doing, they are brewing some of the best beers in the world, which no one gets to taste except those of us lucky enough to live here and those wise enough to pay us a visit.
So what are you waiting for?
Save
CraftBeer.com is fully dedicated to small and independent U.S. breweries. We are published by the Brewers Association, the not-for-profit trade group dedicated to promoting and protecting America's small and independent craft brewers. Stories and opinions shared on CraftBeer.com do not imply endorsement by or positions taken by the Brewers Association or its members.