Coffee lovers no longer need to restrict their choices to the dark, heavy, or barrel aged beers most often associated with colder weather. As temperatures drop and leaves turn, some independent breweries are celebrating the crisp air and golden hues of the season. The balancing acidity and rich flavors of carefully roasted coffees are making their way into refreshing goldens, tangy sours, fruity IPAs and peppery saisons to create complex fall coffee beers worthy of the season.
The Return Voyage of Banshee Cutter Coffee Golden Ale | Insight Brewing | Minneapolis, MN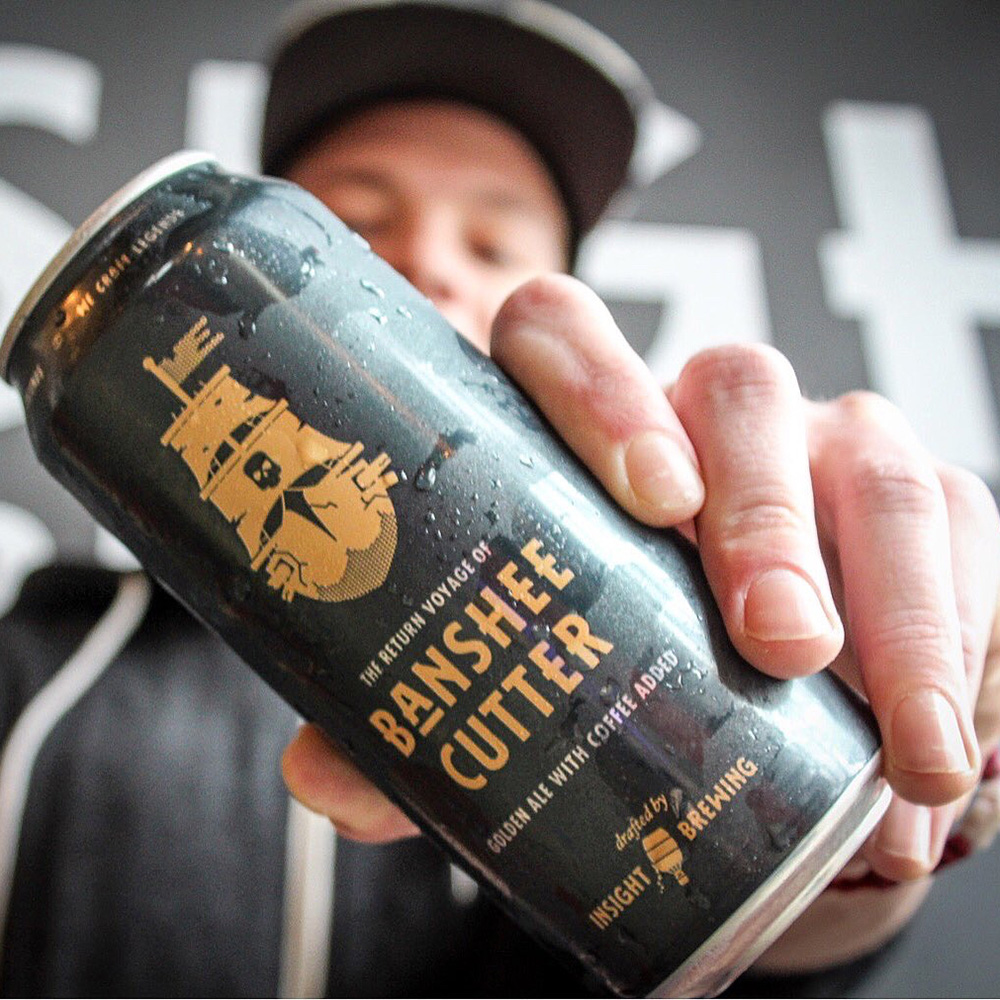 With the aromas of a light roast, Insight Brewing's coffee golden ale shows hints of citrus and honey that lead to a crisp coffee sweetness. Its smooth creaminess is akin to a latte. Available both canned and on draft, this year-round favorite is also served on nitro.
Cafe Sour | Newburgh Brewing Company | Newburgh, NY
Newburgh Brewing Company's Cafe Sour is an Ethiopian-inspired sour with cold brewed Yirgicheffe coffee added after fermentation. Brewmaster Christopher Basso says, "We wanted to make a coffee beer, but rather than the standard porter, stout, or brown ale, we decided to go a totally different route." He explains that the coffee, an Ethiopian variety they source from a local roaster, Plowshares Coffee, has an acidity that their team felt would lend nicely to a sour beer.
The coffee guided the direction of the rest of the recipe and they incorporated other ingredients native to Ethiopia including teff (a grain) and Gesho (a flavoring root). Christopher says, "The result is something we believe is truly unique. The nose of the beer is rich, flavorful, dark coffee, but the beer itself is like drinking a glass of pleasantly tart iced coffee."
(SEASONALS: 2017's Offbeat Pumpkin Beers)
Kindling Coffee Kolsch | Burial Beer Co. | Asheville, NC
Burial Beer Co. doesn't believe that coffee beer has to be dark. They step outside the dark beer box with the Kindling Coffee Kolsch. A Kolsch ale yeast fermented brew with a pilsner and flaked wheat base, it gets a twist from North Carolina's Counter Culture Coffee. The coffee adds a balance of acidity and roast character to the smoothness of the malt bill.
Coffee Blonde | Four Day Ray Brewing | Fishers, IN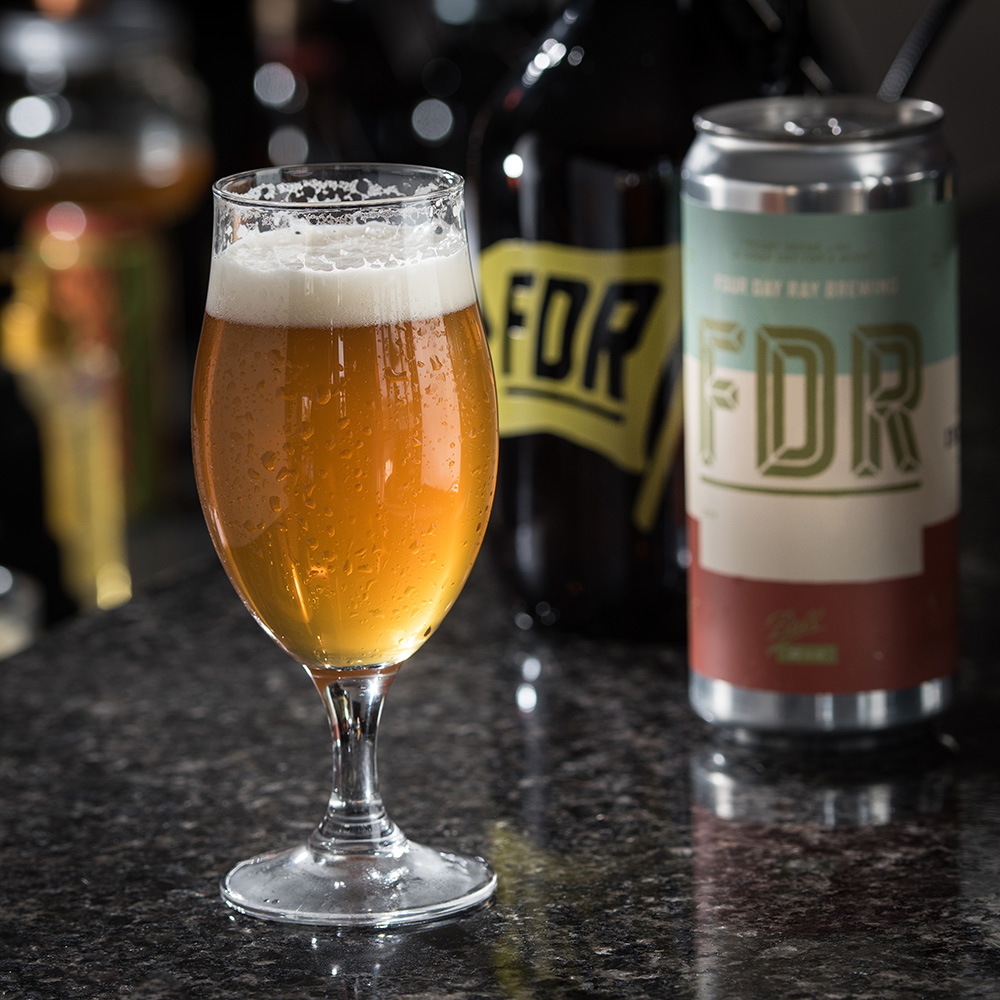 A year-round offering served exclusively on draft at Four Day Ray Brewing, the Coffee Blonde has a malty and sweet flavor with hints of citrus, resin and cedar. Marketing Director Brooke Killey says, "We partner with local coffee roaster Indie Coffee Roasters providing a fresh roasted small batch, single origin coffee to mingle with the flavors in our blonde recipe. The result is a refreshing marriage between citrus and roasted coffee. The blonde style allows the coffee to shine and take the lead."
Coffee Saison | Peddler Brewing Company | Seattle, WA
On tap for fall, Peddler Brewing Company's Coffee Saison is a classic French farmhouse ale. Brewing it with locally roasted coffee lends light citrus and earthy notes with a smooth finish. Co-Owner Haley Keller says, "We steep course ground coffee for 10 minutes at the end of the boil, so it is similar to a French press brew. This allows us to get more fruity notes out of the light roasted coffee to complement the lighter and peppery notes of the French Saison yeast."
Tropic Blunder | Cleophus Quealy Beer Company | San Leandro, CA
On tap through October, Tropic Blunder is an imperial IPA fermented with pineapple and cold-pressed coffee from Zocalo Coffeehouse in San Leandro. Cleophus Quealy Beer Company owner and brewer, Dan Watson, describes it as a weird and wonderful beer.
"Definitely not your normal IPA! The Ethiopia Yirgacheffe coffee imparts earthy, roasty and chocolate flavors which meld with spicy rye malt and tropical flavors of Citra and Mosaic hops," says Dan.
(SEASONALS: More 2017 Fall Beer Releases)
Cranknbrew Coffee Pale Ale | Snowbank Brewing | Fort Collins, CO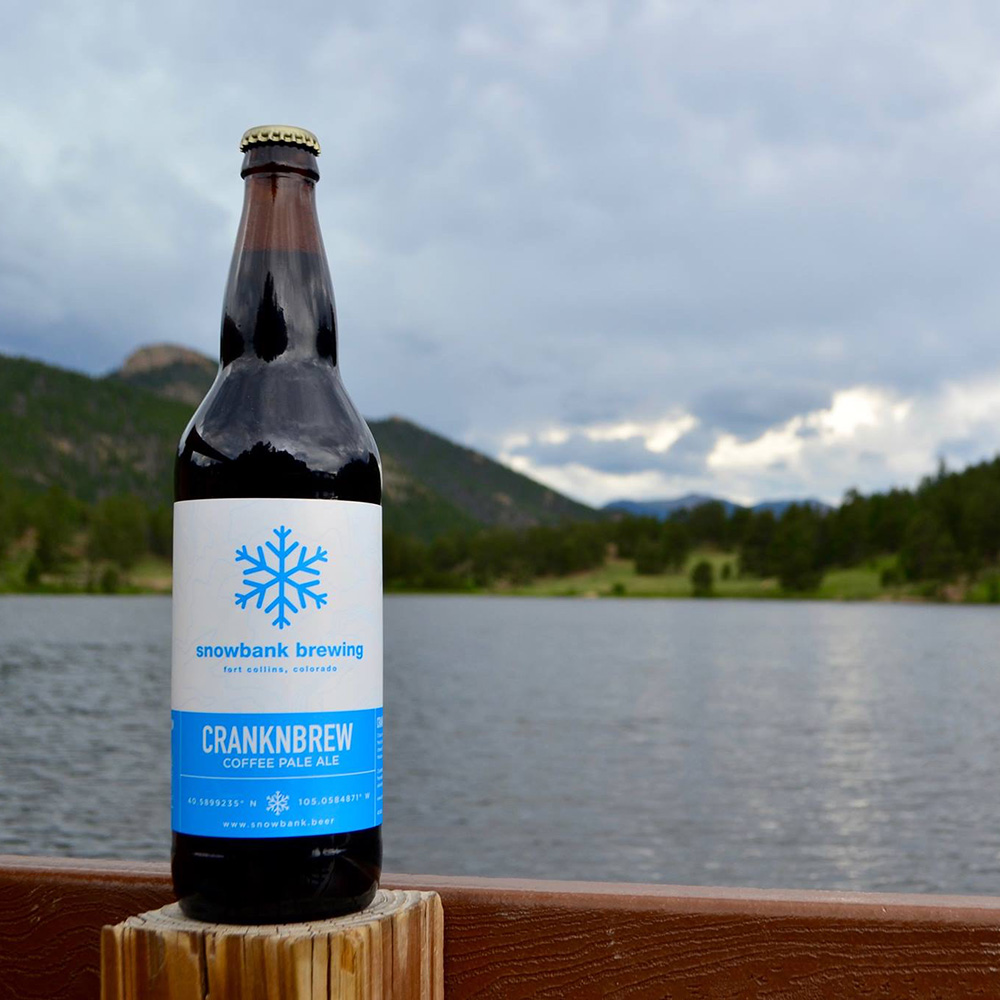 According to Snowbank Brewing's Sarah Barlow, "Cranknbrew was something of a successful experiment. It was originally designed as a collaborative small batch, but the beer ended up being so successful that Snowbank started to produce the beer full-time."
The idea for the beer was driven by the thought that the fruity notes in quality coffee beans would complement the fruity notes provided by some varieties of hops. "We chose a pale ale and combined it with a "dry hop" of lots of fresh Ethiopian coffee beans roasted by our friends at Peritus Coffee Roasters down the street." The brew is described as a "crisp and clean pale ale infused with a powerful dose of fresh, locally roasted coffee."
Coffeetine | Libertine Brewing Company | San Luis Obispo, CA
Head brewer Stephen Ruddy says Libertine Brewing Company's Coffeetine, a golden sour with coffee, comes about when they find the right coffee or the mood suits them. Stephen says, "Our last few batches have been partnerships with Honey Co. Coffee roasters here in San Luis Obispo and we have tried to pair the coffees with our Wild Golden Ale, from our foeder, in much the same way you would find hops or fruit that match the profile. Since ours is a golden base we go for some light acidity, floral and fruit notes, and try not to add any color." He describes the most recent batch as having tropical fruit notes from the coffee that is likely unexpected when you are used to the dark roasts often used in darker beers.
Coffeetine has limited bottle production, but it's currently on the draft rotation at Libertine's Morro Bay and San Luis Obispo locations. If you miss out this fall, it's likely the next batch will be available to the brewery's Member Club in the spring.
CraftBeer.com is fully dedicated to small and independent U.S. breweries. We are published by the Brewers Association, the not-for-profit trade group dedicated to promoting and protecting America's small and independent craft brewers. Stories and opinions shared on CraftBeer.com do not imply endorsement by or positions taken by the Brewers Association or its members.