It's late March and the Verde River of Arizona is flowing fast and full. In this semi-arid valley of grassland and scrub north of Phoenix, the Verde is the lifeblood to the hundreds of family farms that pull water from the river to grow food and alfalfa. The Verde eventually makes its way into the Phoenix Metro area and is part of the water supply for about 2 million customers.
[newsletter_signup_box]
Kim Schonek of the Nature Conservancy leads a group of visitors to a spot on the river next to one of those farms. She's here to paint a very different picture of what the river will look like in just a few months.
By June, the combination of dry weather and irrigation will suck most of the water out of the Verde River. River flows will be one-seventh of what they are in spring. As Schonek explains, it's an unhealthy situation not just for the river, but also for the plants and wildlife that call it home.
(READ: Craft Beer Gets a Boost on Major Airlines)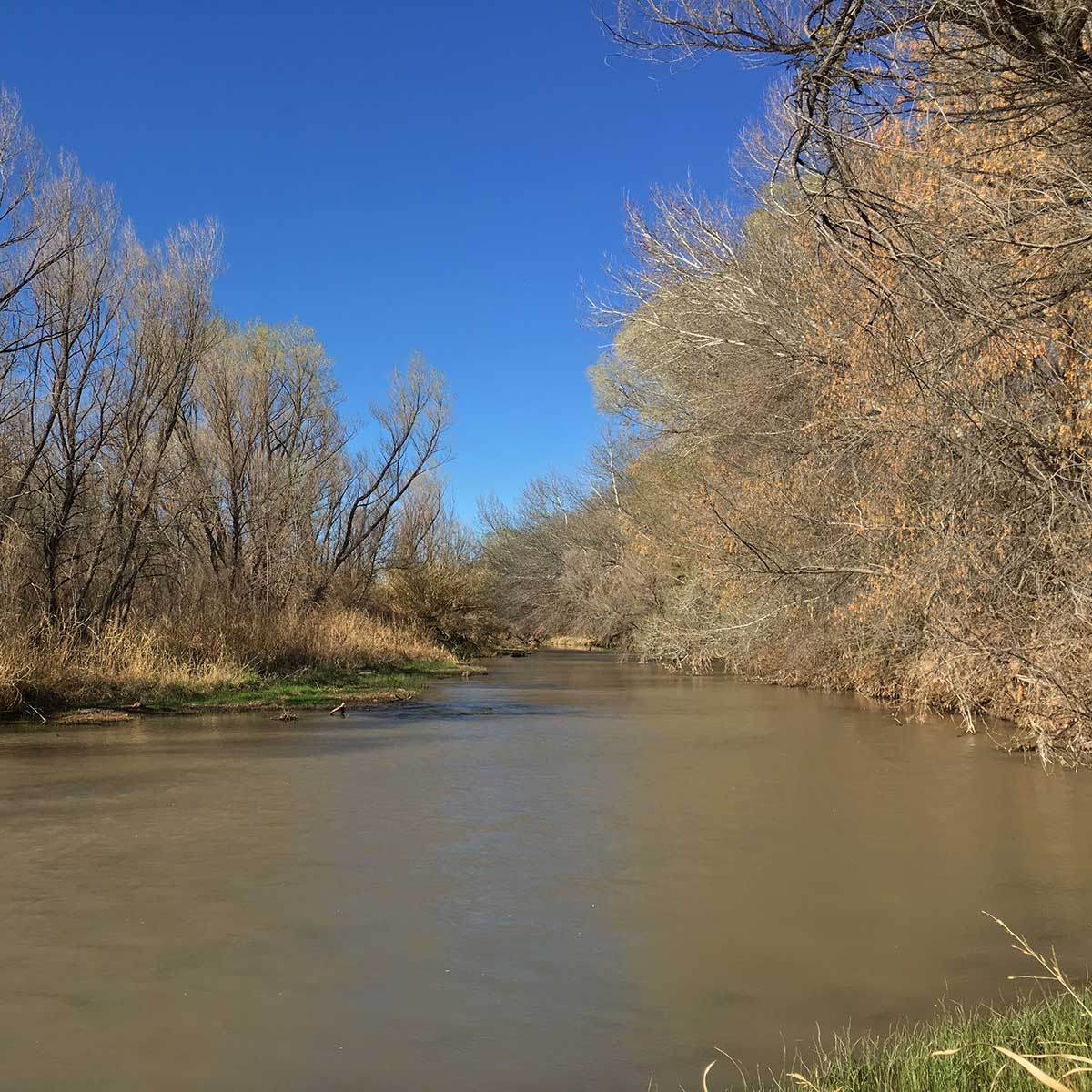 "If you're a river otter you need a pool of water, but not one that's growing all kinds of nasty algae," says Schonek. "If you're a fish you need ripple habitat to hunt in. But you need to be able to swim in the ripple without your back sticking out of the water and advertising to the blue herons that you're here."
But the main message Schonek wants to drive home this day is how craft brewers can help turn things around.
Arizona Craft Brewers Value the Verde River
Growing up in the Verde Valley, John Scarbrough remembers playing in the river as a kid. "We used to be down there all summer long, swimming, hanging out, kayaking, just messing around," he says. Scarbrough stayed true to his small town roots and today he's the head brewer of THAT Brewery, an independent craft brewery in nearby Cottonwood.
He and owner Steve Morken still recall the day, two years ago, when Schonek showed up on their doorstep. She wanted to know if they'd like to take part in a test project of locally grown barley. If the barley was good enough for craft brewers, they could potentially conserve millions of gallons of water in the Verde River.
"This is awesome," says Morken of the idea. "This is what we want. We want hops, we want barley, anything we can get out of Arizona." Adds Scarbrough, "The river is everything to us."
"The river is everything to us." John Scarbrough, THAT Brewery
Jon Buford, one of the owners of Arizona Wilderness Brewing in Gilbert, came onboard during a kayaking trip on the Verde with Schonek. The brewpub was already crafting a gose with locally grown watermelon from a similar project. As he heard Schonek talk of her frustration over low river flows, Buford was inspired to help because he believes the Verde River "is one of the most beautiful and lush places on earth. It's a miracle in the desert."
(READ: This Illinois Farm Brewery is Totally Off-the-Grid)
He put Schonek in touch with another craft brewery, Wren House Brewing in Phoenix. Head Brewer Preston Thoeny was also excited about getting his hands on locally grown malt. "We're always looking for local ingredients," he says. "We really want to support Arizona and local farmers."
Growing Barley and the Local Water Supply
Here in the Verde Valley, barley requires less water compared to commonly grown crops such as alfalfa, corn and cotton. More important is the timing. Those other crops need irrigation in summer, drawing water from the river when flows are at their lowest, making a tough situation worse. Barley needs water in the spring when the river is full. Converting just three acres of corn to barley increases summer river flows by a million gallons of water per month. For this test project, local grower Hauser and Hauser Farms converted 15 acres.
The malted barley from those 15 acres was a hit with brewers. THAT used it in a special batch of its Arizona Trail Ale. Wren House crafted a one-time IPA. "People still come in asking if we're going to brew it again," says Thoeny. Arizona Wilderness created a new beer from scratch. Called Connection Saison, it a was a true Arizona terroir beer made with the Verde River grown barley and hops from southern Arizona.
The following year, the Hauser family expanded their barley plantings to 144 acres. But none of it was malted. A critical link in the farmer to brewer chain was missing.
(READ: Great American Beer Bars 2018)
This is where local conservationist Chip Norton enters the picture.
Norton had previously established a brewery in Colorado as a benefit corporation where all the profits are donated to river conservation projects. He thought the idea would work in the Verde Valley. As he began talking to Schonek about beer, and she about barley, the two of them came up with the idea of building a malt house.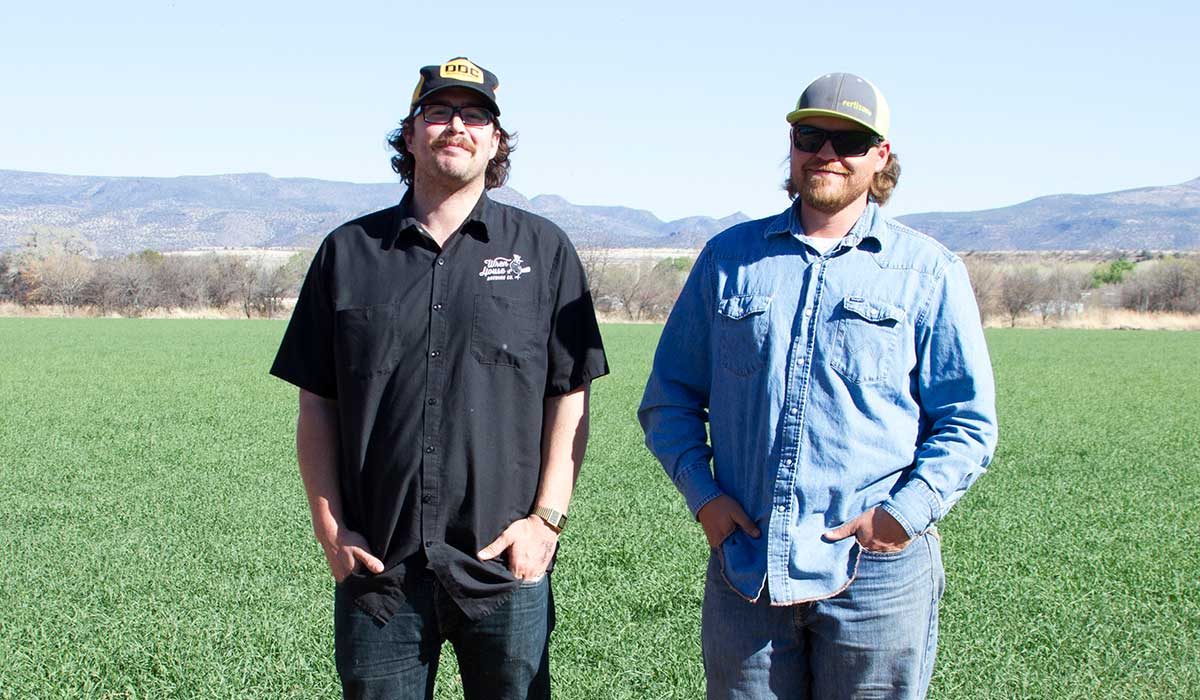 Inside the warehouse he shares with a recreational vehicle repair company, Norton shows off his brand new steeping vessel and combination germinator/kiln. When it begins production in mid-April, Sinagua Malt in Camp Verde will be Arizona's first stand-alone malt house.
If Norton had doubts about whether Arizona craft brewers would buy his malt, they were quickly proven wrong.
(READ: Glitter Beer Sparkles as Craft Beer's Latest Trend)
"The reaction was more positive than I expected. They told me you're going to have tons of demand," he says. "One brewer got all teared up, talking about local farmers supplying to craft brewers and the conservation angle of it. I'm still surprised by it all," Norton says.
The Hausers will harvest another 144 acres of barley in June. The shift in irrigation means an extra 47 million gallons of water, per month, for the Verde River. Combined with other conservation projects championed by the Nature Conservancy, Schonek says summer flows will increase from one-fifth to one-fourth. "More water is better," she says. "For the fish, for the things that use it."
The shift in irrigation means an extra 47 million gallons of water, per month, for the Verde River.
"That's the difference we're trying to make," adds Schonek, "is making this a functional river system."
Preserving the Verde River for Future Generations
Norton continues to line up buyers for this year's malt and is making plans to increase production four-fold over the next few years. Thoeny says his brewery hopes someday to use Sinagua malt as the base malt for all its beers. Third generation farmer Zach Hauser says his family can expand their barley plantings if there's demand for it. He too loves the river.
"Without the river, there's no farm," says Hauser.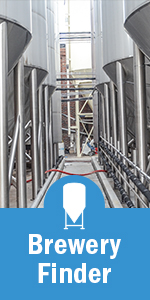 The future of the Verde River may depend on whether craft beer drinkers embrace this project, and if they're willing to pay more for pints made from locally grown and malted barley. The craft brewers are hopeful they will.
"We want them to know that the barley will be local and that the river is being conserved because of it," says Thoeny. "That's the water that helps us make the beer and we're preserving it for future generations."
(TRAVEL: Plan Your Next Beercation)
"As more people move into the valley it's important to keep the river as part of our heritage," says Scarbrough. "It means a lot to everybody in this community."
Buford has the grandest vision of all. He believes the Verde River partnership of conservationists, farmers and the craft beer industry serves as a blueprint that can be duplicated anywhere else in the country.
"This is a spark that could become a bonfire," says Buford. "I don't want this to be just an Arizona thing. Now that we have this torch in our hand, this is no longer just about the wilderness, this is about the craft beer industry."
CraftBeer.com is fully dedicated to small and independent U.S. breweries. We are published by the Brewers Association, the not-for-profit trade group dedicated to promoting and protecting America's small and independent craft brewers. Stories and opinions shared on CraftBeer.com do not imply endorsement by or positions taken by the Brewers Association or its members.