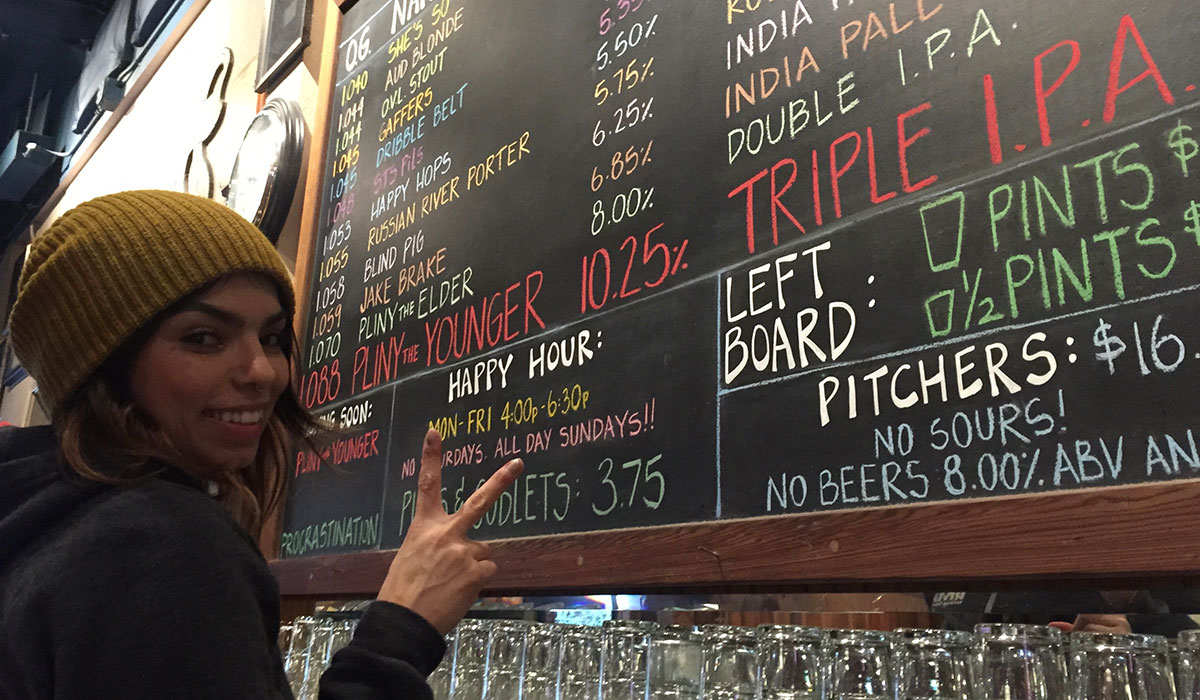 Why Can't I Buy that Special Release Beer Year-Round?
Special craft beer releases are among a beer lover's most anticipated days.
Craft beer drinkers can't wait for the party that accompanies a bottle release like Cigar City Brewing's annual Hunahpu Day. Others look forward to the mystique surrounding the extreme rarity of the beer like that of Russian River Brewing's Pliny the Younger. Some enthusiasts are in it for the bottle trading; they want to see exactly what that extra bottle of Jester King Brewery's Atrial Rubicite will land them.
Yet, the underlying question remains: Why can't you buy these special release beers year-round?
Brewers tell us quite a few factors come into play.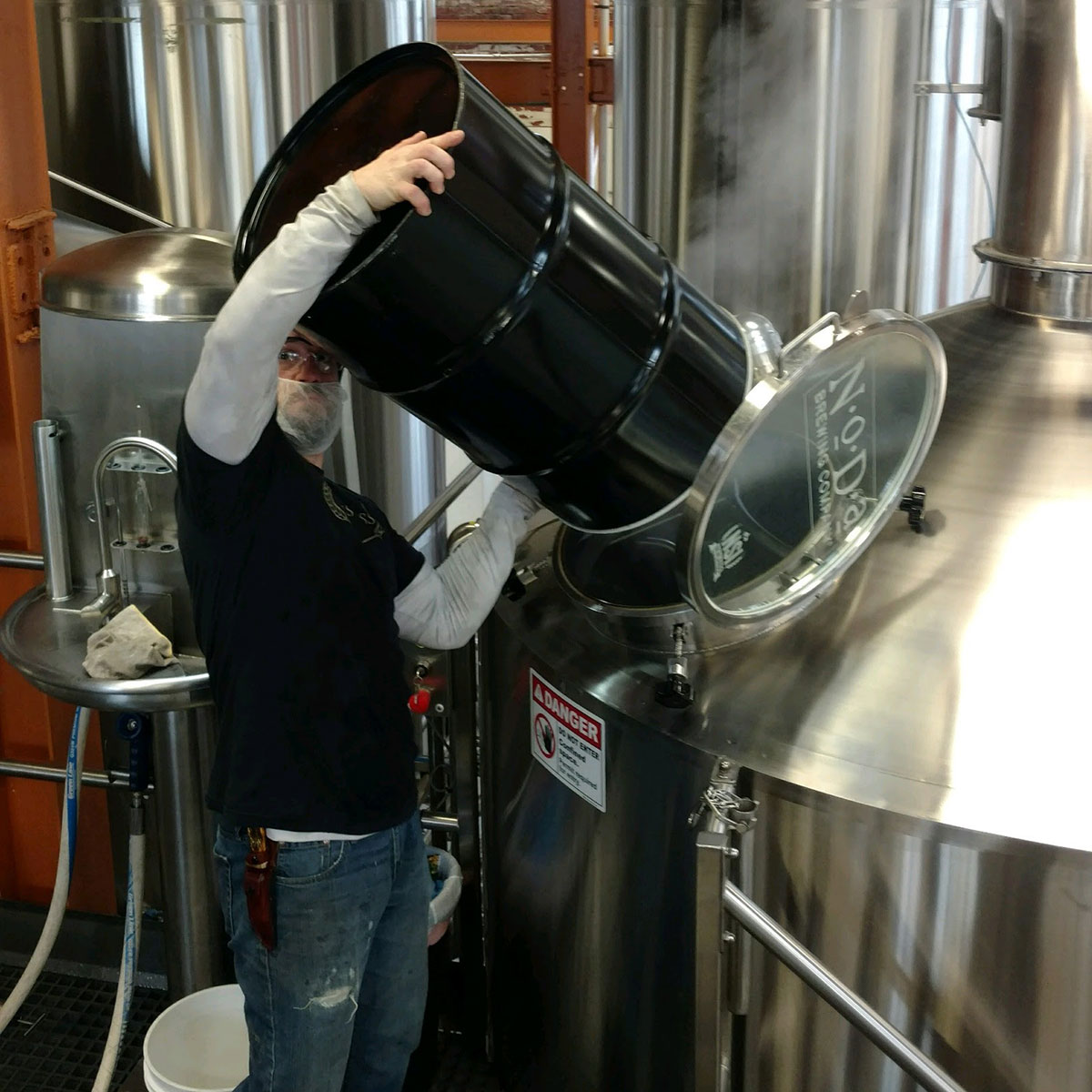 Special Releases are Difficult to Brew
The most popular reason why a brewery decides to hold a recipe as a special release is difficulty in the brewing process.
"It comes down to capacity and manual labor," says Neil Callaghan, El Lector at Cigar City Brewing, creators of the previously mentioned Hunahpu Imperial Stout.
"It's a triple mash beer on a 30-barrel system. It takes three times longer for us to make it than Jai Lai, our bread and butter."
Chad Henderson, head brewer at NoDa Brewing, says the same about Hop Cakes, the brewery's double IPA brewed with maple syrup.
"It's hard to make from a time management point of view. The maple syrup is taxing. The hop additions take time. The ingredients are expensive. If we brewed that beer on a regular consistency, we wouldn't have anyone left on our staff."
(LEARN: Interactive Beer Styles Guide)
Low Yields
On top of the difficulty in brewing, most special release beers also result in lower yields – meaning all that effort and extra expenses in ingredients produces less beer.
"It takes six batches of Hop Cakes to fill our fermenters when it normally takes only four with a regular beer," says Henderson.
Vinnie Cilurzo, owner and brewer at Russian River Brewing, agrees. "We only make Pliny the Younger once a year because it takes twice as long to make and the yields are almost 50 percent less than a conventional batch of beer, so from a production standpoint, it just isn't possible."
Jeffrey Stuffings, owner of Jester King Brewery, experiences those same low yields with his highly coveted refermenting fruit ales, whose releases are the brewery's biggest of the year. All that fruit soaks up a lot of beer.
(READ: What's Old Is New: Coolships in American Craft Brewing)
Lack of Storage Space
Storage is another huge issue when it comes to special release beers. Those barrels take up valuable space in often cramped brewhouses.
"We turn over barrels once or twice a year, whereas we can turn over stainless steel once every six to eight weeks," says Stuffings.
It's not just barrel aging that takes up space, though: sometimes the ingredients eat up valuable square footage.
"The wildflower honey we use for our Honey Rye Ale is harvested only once a year," says Jason Ford, head brewer at Left Nut Brewing. "Honey has a long shelf life, theoretically. You don't want to miscalculate the honey though as that's economics of storage, and the potential it won't get used."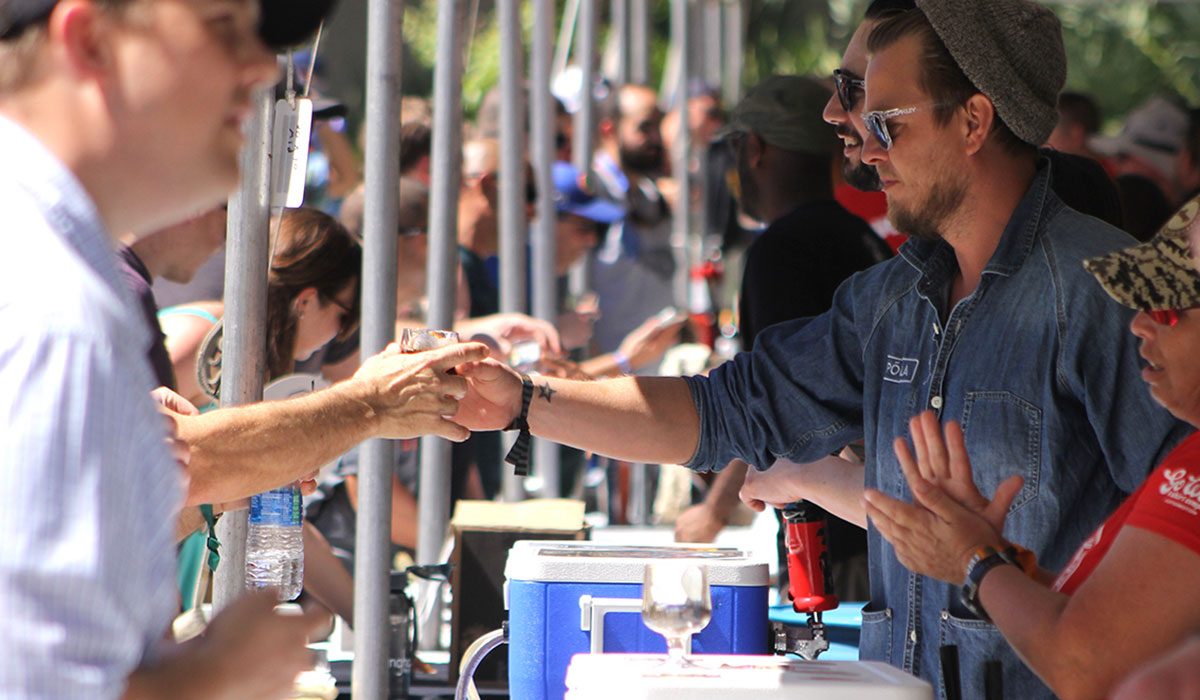 Access to Special Ingredients
Some beers are brewed as annual releases due to the harvest season of ingredients – be they fresh hops, fruits, vegetables, or herbs. An example is one of NoDa Brewing's other highly sought after releases, Sticky When Wet Fresh Hopped IPA.
"It's completely based on the hop harvest season, which occurs once a year," says Henderson. "We brew it the day we get the wet hops."
The same seasonal driver also affects Jester King Brewery's ability to brew their refermenting fruit ales year-round.
"We can only brew the beer when the fruit is in season for that peak freshness," says Stuffings.
(PLAN AHEAD: Beer Travel Destinations)
Another example is the cost of pecans for Left Nut Brewing's Shade Tail Nutty Pecan Ale.
"Access to the raw materials is the challenge," Ford says. "The pecans are prevalent but good pricing is not. They can range from $2 a pound to $6 a pound. To get some return, we need to purchase ingredients as economically as possible."
Higher Costs
All of the previous factors drive up the cost of brewing special release beers. While the breweries can easily escalate the price to match increased production costs, most breweries want to keep beer prices as accessible as possible, even for special releases. Thus, many are sold at extremely lower profit margins or at losses.
"If it was just bean counters running the brewery, they wouldn't allow us to brew Hunahpu," says Callaghan. "Jai Lai keeps the lights on, Hunapuh doesn't."
"We have three hoppy flagships already – Par 4 Session IPA, Jam Session Pale Ale, and Hop Drop 'N Roll IPA – plus several hoppy seasonals. Offering Hop Cakes year-round would cut into our other brands," says Henderson.
Those higher ABV special release beers often sell for the same price as lower ABV offerings. Given the higher gravity, customers order less beer. "Customers will spend less drinking in the taproom on beers that cost us more money to brew."
And Then There's Marketing
Even if the stars aligned and breweries had ample space, enough staff to handle the most difficult of brews, and access to fresh ingredients year-round, many brewers don't think special release beers are marketable as a flagship.
"Even if we could make as much Hunahpu as Jai Lai, its market isn't there," says Callaghan. "It's too big of a beer. You'd never find it for sale in a supermarket year-round."
"There's a seasonality to beer due to weather, seasonal food, etc. That heavily drives what we decide to release and when. Our Castle Stormer Scottish Ale wouldn't sell year-round," says Mario Mastroeli, founder of Granite Falls Brewing.
Finally, as Cilurzo states, there is the scarcity factor. "I also think by only doing the release once a year, it makes it special. Think about Christmas. Would Christmas be as special if there were several Christmases a year? Probably not."
(READ: Are Long Beer Lines Worth the Wait?)
Why Brew Special Release Beers?
Given the difficulty and costs associated with brewing a special release beer, why brew them in the first place? For all breweries we interviewed in this article, the answer was the same: for the customer.
"We brew Hunahpu to keep it special as an anniversary beer. It heralds the new year for us, our customers, and our community," says Callaghan.
"It is really flattering to see this from our eyes. Every year I'm humbled beyond belief that folks will wait in line for one of our beers. It is this loyalty from our guest that really drives our staff," Cilurzo says.
CraftBeer.com is fully dedicated to small and independent U.S. breweries. We are published by the Brewers Association, the not-for-profit trade group dedicated to promoting and protecting America's small and independent craft brewers. Stories and opinions shared on CraftBeer.com do not imply endorsement by or positions taken by the Brewers Association or its members.