Walk down the decorated aisles and endcaps of your local liquor store, what do you see? With more than 6,655 operating breweries across the nation, the American craft beer aisle, much like the beer belly, is bursting at the seams. Competition in this space has led some to relinquish their packaged offerings, foregoing the added margins and tribulations of retail, to focus on their hyper-local beer community instead. Then, there are those breweries that have decided to persevere in their pursuit of the increased profits and exposure that a larger distribution footprint offers.
[newsletter_signup_box]
Whether through Untappd hype, local appeal, or strategic pricing, many breweries have found their niche when it comes to marketing their beer to the beer lovers looking to pick up a 6-pack on a Friday night. But the 6-pack is quickly becoming old news as forward-thinking brewers look to appeal to drinkers with variety pack offerings.
Along with quelling buyers-remorse, the variety pack also fits the massive expectations of those who demand something new, something different, in every bottle or can. Some brewers have decided to differentiate even further by providing added functionality and value in their value pack offerings as a way to further stand-out.
(READ: 12 Breweries in Historic Buildings)
Beer Packaging Inspiration from Unlikely Sources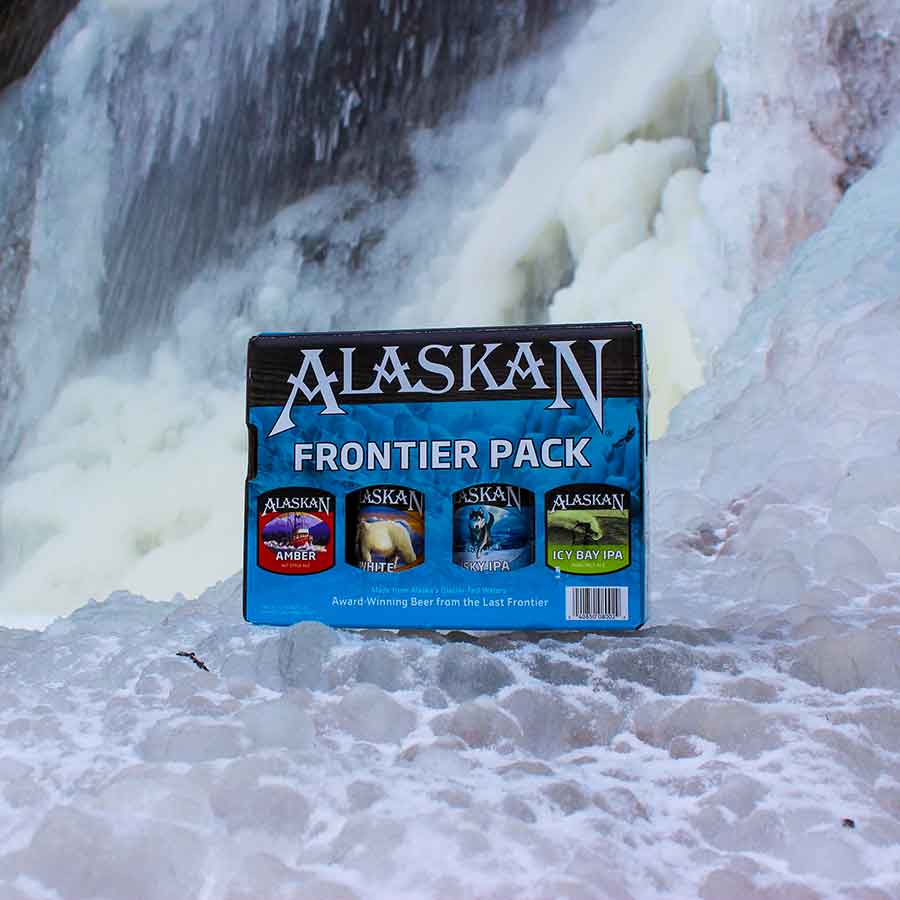 The rise in popularity of craft beer variety packs came from the beer fan's continuous need to try something new; no one wants to miss out on the next big beer. And while many of the brewers I spoke to said that consumer demand did play a role in determining the need for a more dynamic packaging front, one brewery had a particularly unique account.
Alaskan Brewing Co. has experienced success with their seasonal sampler variety packs, which featured staples like their Alaskan Amber and Icy Bay IPA, along with a rotating "mystery" beer that rotated by season. While consumers loved the classics, their curiosity for what's new quickly became a problem for retailers.
"[They] reported that our more zealous fans were ripping open boxes in the stores to see which 'mystery beer' was in the package!," explains Andy Kline, Alaskan's communications manager. "So, we began to work on ways that would allow our consumers to know what beers were rotating in our Sampler Pack."
(VISIT: Find a U.S. Brewery)
The result was an upgrade to their Frontier Pack that included a four-paned window, allowing picky fans to see the varieties offered before they bought. It's a small tweak, but it's notable in that it addressed a specific problem that the usual cardboard package presents.
New Belgium Brewing took a more traditional route when it came to the development of their Blend Like a Brewer Pack. According to New Belgium spokesperson Jesse Claeys, the idea of combining a variety of six beers and beer recipes that could be mixed together to create new drinks entirely grew organically in their tasting room. Being 100 percent employee-owned, New Belgium is very much intertwined with the rituals and opinions of their workers. One of these rituals, created in passing as employees enjoyed shift beers, led to this inspiration.
"Our coworkers blend beers together to bring out different flavors and customize to match individual preferences. One of our newer brewers noticed these custom blends and wondered aloud, 'Maybe the public would like to know how New Belgium brewers are bringing fresh tastes to venerable favorites by mixing them together.' This idea found some traction internally and we were excited to offer a fun and new way to enjoy New Belgium beers," says Claeys.
(TRAVEL: Pacific Coast Breweries Road Trip)
Intense Planning to Design New Beer Packaging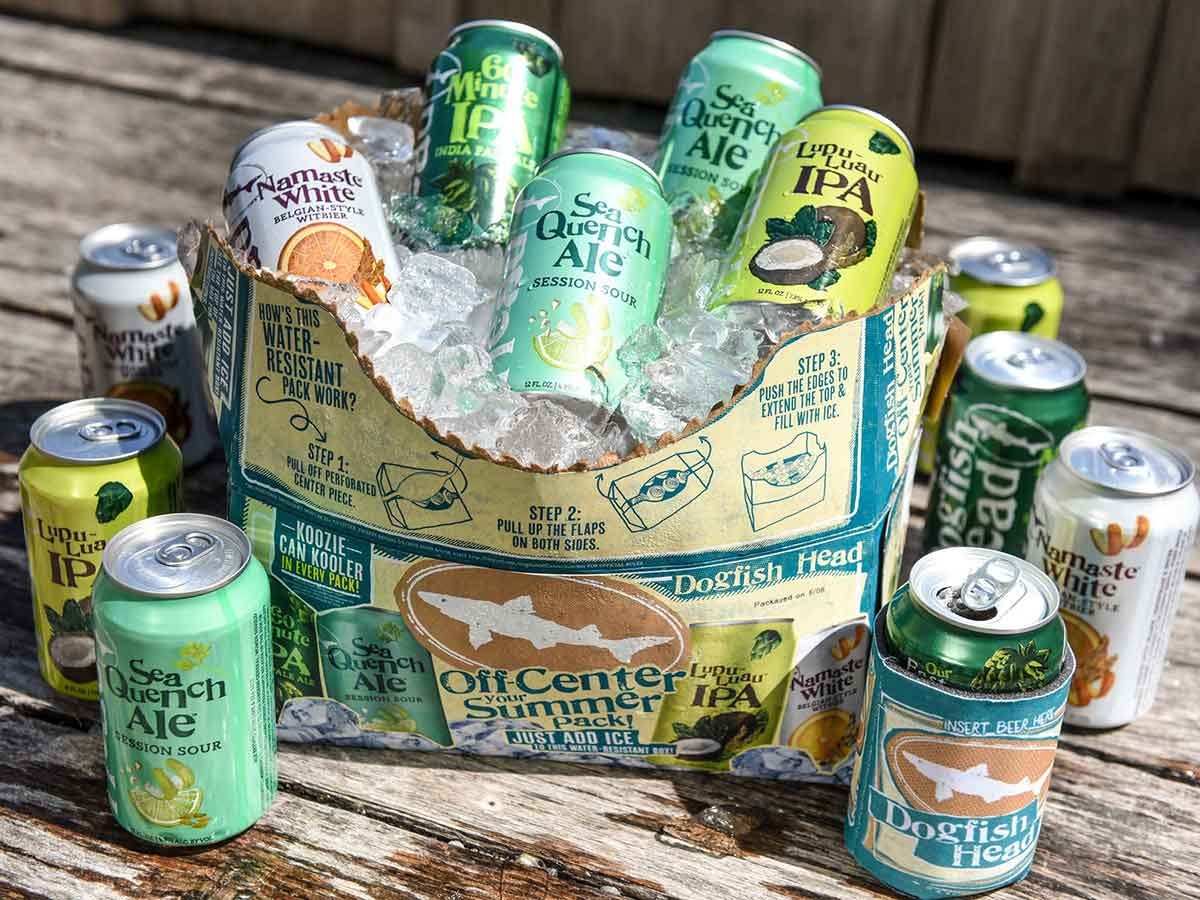 The craft beer industry is revered for its ability to quickly churn out beers in reaction to current trends (cough, cough, hazy IPAs). That's not always the case when it comes to the packaging of these beers. After fans starting ripping open their sampler packs to find the mystery option, it took Alaskan Brewing about one year from idea-to-shelf to fully roll out the new packaging design. The reason for this came down to extended discussions over how many windows, the size of each pane, and how many rotating beers they should highlight. In the end, the new Alaskan Frontier Pack features four small boxes that highlight each beer, which Kline says the team was particularly proud of: "We feel the time and energy was worth it for the awesome package we now have."
For Colorado-based Funkwerks, the long development process for their newest Winky's Snack Pack offering came down to aesthetics. Funkwerks had seen success with their current variety pack offerings but decided to differentiate, with brighter colors and more functionality, to further stand out on shelves. Their main draw, besides from being able to boast three award-winning beers in one package, is the presence of fully removable pop-out cardboard coasters which allowed Funkwerks to make a more interactive offering to consumers, says Funkwerks' Co-founder and President Brad Lincoln.
The entire process took about six months for Funkwerks' design team and their outside packaging vendor to crack the code on how to implement the new coasters without ruining the current layout of their package. "It was somewhat difficult to design around the coasters while including all the information we needed on every side of the box," says Lincoln. The result is a bright variety pack that fits Funkwerks' vibrant brand while also giving buyers another reason to try their delightful sours and saisons.
(READ: BA Responds to Comedian Jim Gaffigan's Criticism of American Craft Beer)
That said, other breweries, like Dogfish Head, had a huge deadline to hit in the rollout of their OffCenter Your Summer Variety Pack, which sped up the development process significantly. With the need to roll out the new variety pack by June, which includes a tear-open top that transforms the package into a waterproof cooler, Dogfish Head leaned heavily on their packaging partner, WestRock, to help expedite the process.
"Mad props to our pals at WestRock and the Dogfish team who quickly took this opportunity from an idea to a reality in a short period of time allowing us to bring the cooler pack to market just in time for summer," says Sam Calagione, Dogfish Head's CEO and founder.
The Perfect Craft Beer Package?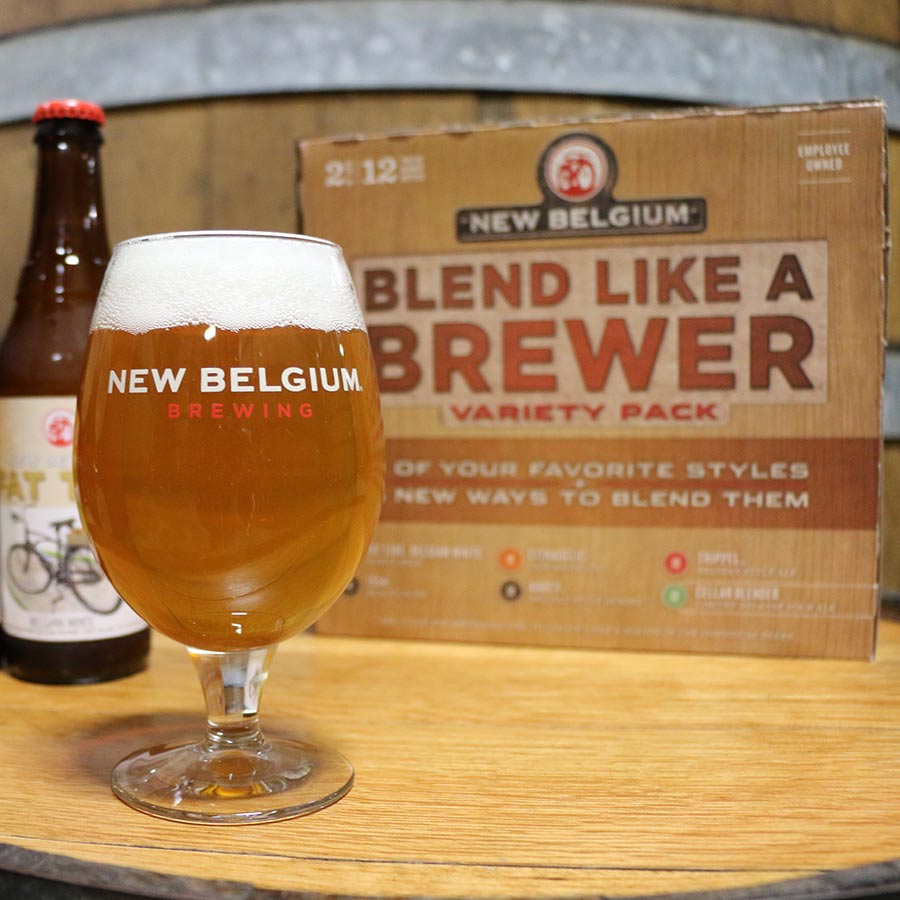 Will we see more brewers diving into functional packaging designs? It's tough to tell, but it's easy to see why the variety pack remains an ideal purchasing quantity for craft beer fans. For those like New Belgium and their Blend Like a Brewer creation, the right amount of recipes and different variants wouldn't work in a 6-pack of bottles or in a 12-pack of cans. The flexibility of offering twelve strategically-selected beers, along with additional add-ons like the crafted recipe card, in one package, was an ideal fit for the Colorado brewer.
The variety pack was also ideal for their Coloradoan counterpart, Funkwerks. Along with giving them the ability to add coasters, it also provided added space to stand out with their brightly-labeled brand. "We think this new design will help us stand out on the shelf in comparison to our previous 12-pack design that was less colorful, less visible, and harder to identify which brands were inside," explains Lincoln. Due to the current success of their variety pack offerings, Lincoln says that they're also thinking about applying "fun and creative ideas" to amp up other packaging styles.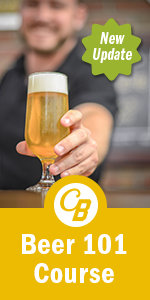 Alaskan Beer has seen similar success with their new Frontier Pack. According to Kline, customers are engaging more with the beers before they buy, thanks to the windowed-packaging, which has led to an uptick in positivity from those who may have ripped open the packaging in the past. "Consumer reaction was immediate and enthusiastic. We have heard from many of our fans that they love seeing what they're choices are before buying," says Kline.
More than anything, the little tweak to a slab of cardboard has led to real, tangible results for Alaskan, along with their colleagues in Colorado and in Delaware. The ability to close the gap in an often complicated buying process for a consumer is vital for breweries looking to compete for shelf space and justify their distribution footprint – especially if your beer is from Alaska.
"It is so cool to see people walk up and turn the bottles in our pack so they can read the label. I feel like that's a big win right there. It feels like that is helping their decision-making process, and that's exciting."
CraftBeer.com is fully dedicated to small and independent U.S. breweries. We are published by the Brewers Association, the not-for-profit trade group dedicated to promoting and protecting America's small and independent craft brewers. Stories and opinions shared on CraftBeer.com do not imply endorsement by or positions taken by the Brewers Association or its members.