My name is Adriane Hodges and my husband and I own Bold Republic Brewing in Belton. Texas. I wanted to share a project we are working on to help fund the National Desert Storm War Memorial planned for the National Mall in Washington, D.C.
My dad was born April 20, 1956, in Bitburg, Germany, on an air force base. His full name is Jonathan Ross Edwards but everyone called him Jack. He served in the U.S. Army, and then became a Marine Corps officer flying Cobra helicopters. His rank was Captain when he passed away on February 2, 1991, in the Gulf War while flying a medical evacuation.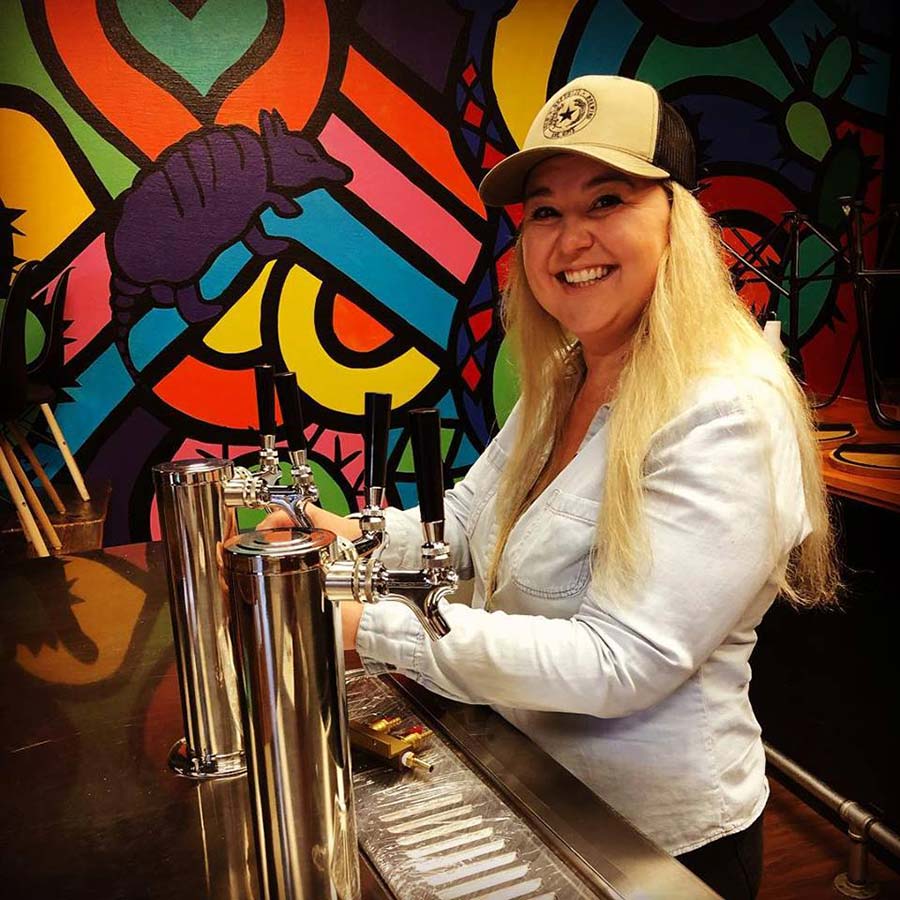 My dad was a life-long beer lover and he especially liked German lagers. Heineken was probably his favorite. He even homebrewed from time to time. My dad was charming and always made everyone laugh; he was the life of the party. He also was the best role model and father.
(READ: The Man in the Cockpit for Hangar 24 Brewing)
He didn't have to go to the Gulf War, he chose to. He was on reserves when Saddam Hussein invaded Kuwait. He explained to me that he had to go because, "Integrity is always doing what's right, even when no one is looking." He said we couldn't look away from bad men like Saddam Hussein and that if he didn't go help, then little girls just like me couldn't live a life where they were free and safe with their families. It made perfect sense to me as an 8-year-old. My dad was a hero and he had to go fight for what was right, that was his job.
My father was killed when his helicopter crashed on February 2, 1991. He was the first officer killed in the Gulf War buried at Arlington National Cemetery; it was highly publicized.
His death has shaped who I have become as an adult in so many ways.
His death has shaped who I have become as an adult in so many ways. I saw the National Desert Storm War Memorial on Facebook. I messaged the page asking for information about attending the Memorial when it opened. They replied and explained that it wouldn't be open until they met their $40 million fundraising goal. So I sat and thought: "I have to be able to do something to help them reach their goal." I couldn't look away.
I talked to my husband and we came up with an idea. What if we brewed a beer in honor of my dad called it Capt. Jack and donated 100 percent of the profits to the memorial? So I messaged the memorial and shared the idea.
I didn't hear anything back for a day, so I figured they thought I was crazy. But then a day later I got a call from Jill Etter, the director of communications for the National Desert Storm War Memorial. They didn't think I was crazy–in fact, they loved the idea. Since we are a small microbrewery in Texas, they wanted to know how people could get the beer nationally.
(READ: America's Veteran-Owned Breweries Build Community, Honor Those Who Served)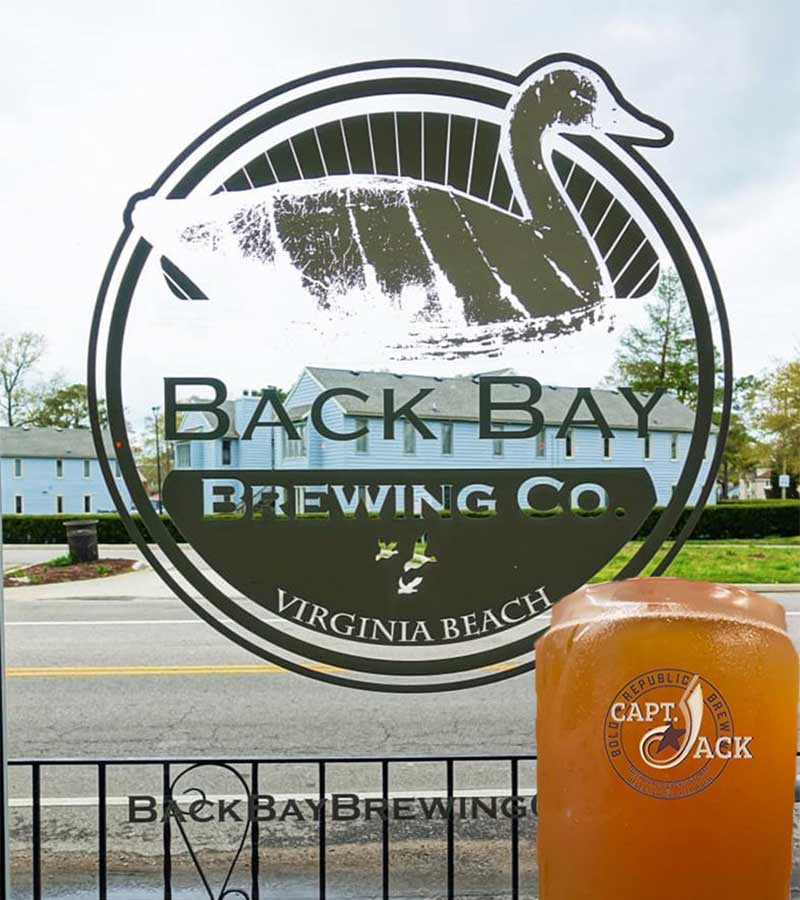 We brainstormed and came up with an idea to share the recipe for Capt. Jack through their website and let any brewery who wanted to make it have the chance to brew it and donate sales to the memorial. This idea was inspired by Sierra Nevada Brewing who did the same thing with their Resilience IPA to raise money for the California Camp Fires.
Then we planned a festival for July 6 to launch the Capt. Jack beer here in Belton, Texas. This ticketed event will feature Central Texas Breweries, live music and food, with all proceeds going to the memorial. This will be the first time Capt. Jack is ever poured.
The beer itself is a Helles Bock which is a German lager. It features Noble hops and is stronger than a Pilsner, with a higher ABV. Being close to Fort Hood, many soldiers have passed through Germany and they always have fond memories of the beer they tried there, so this style is a nod to the military nostalgia of their experiences.
So far we have had Southern Roots Brewing from Waco, Texas, sign on, Barrow Brewing from Salado, Texas, Full Tilt Brewing from Baltimore, Maryland, Back Bay Brewing from Virginia Beach, and San Gabriel River Brewing from Georgetown, Texas. Our goal is to get at least one brewery in all 50 states to participate. Anyone who wants information can go on the memorial website and apply.
We hope more breweries will join us and that beer lovers will come to support our mission.
CraftBeer.com is fully dedicated to small and independent U.S. breweries. We are published by the Brewers Association, the not-for-profit trade group dedicated to promoting and protecting America's small and independent craft brewers. Stories and opinions shared on CraftBeer.com do not imply endorsement by or positions taken by the Brewers Association or its members.