Hangar 24 Craft Brewing of Redlands, California, is the only independent craft brewery in the United States with its own air force — that's right, an air force.
[newsletter_signup_box]
In his second year flying the brewery-sponsored Pitts S-1-11B muscle biplane, Jon Melby, 56, a veteran airshow pilot, utilizes his passion for aviation and craft beer to showcase the authenticity and narrative of Hangar 24 through his display of heart-pounding, I-can't-believe-he-just-did-that, aerial acrobatics.
It's a partnership that is too good to be true for fans of the aviation-themed and inspired California brewery, which is celebrating its 10th anniversary and has already rolled out four new beers: Aventura Mexican Lager, L-39 IPA, 10th Anniversary Sorbet Gose and 10th Anniversary Barrel Roll.
"We live this action, adventure and aviation lifestyle," says Ben Cook, owner and head brewer of Hangar 24, when talking about Jon's personality resonating with the brewery and their community.
"He [Jon] loves aviation but even more, he really enjoys being with people and inspiring those through his performance and by talking with those around him," Cook says.
Jon's ability to foster genuine friendships matches his high-energy flying and spirited personality. It's an allure that compliments an adventurous background which is undoubtedly captivating.
(READ: A Curious Brewer Creates the 'Wright Flight' to Give Your Beer Wings)
Top Secret Black Ops and Near-Death Experiences
As a member of the military special operations community from 1980 to 1984, Melby routinely participated in covert operations around the world. Those missions, some still classified, came at the behest of the CIA and elite units of the Army (Delta Force) and Navy (SEALs).
One such top-secret "X-Mission" took the then 20-year-old Melby and his aircrew from their Florida home base to Panama. Upon receiving a briefing by the local CIA lead, Melby was surprised to learn that he would be participating in a "sterilized mission" somewhere in Central America.
Unbeknownst to him, a "sterilized mission" meant that he would be conducting an operation without any means of identifying him as an American: No dog tags. No identification cards. No patches. Nothing.
To make matters more daunting, Melby said that should the aircrew need to be rescued if their plane got shot down, extraction may or may not be possible.
(TRAVEL: 8 Farm Breweries to Visit)
Melby's Next Chapter
Upon separating from the Air Force, Jon followed his childhood passion for flying by becoming an aerobatic pilot in 1996. Then in 2002, Jon began the next chapter in his adventures by becoming an airshow pilot.
"Is today the day that I'm going to die?" has been a near-realization for Melby who has come close to death on several occasions while performing at airshows.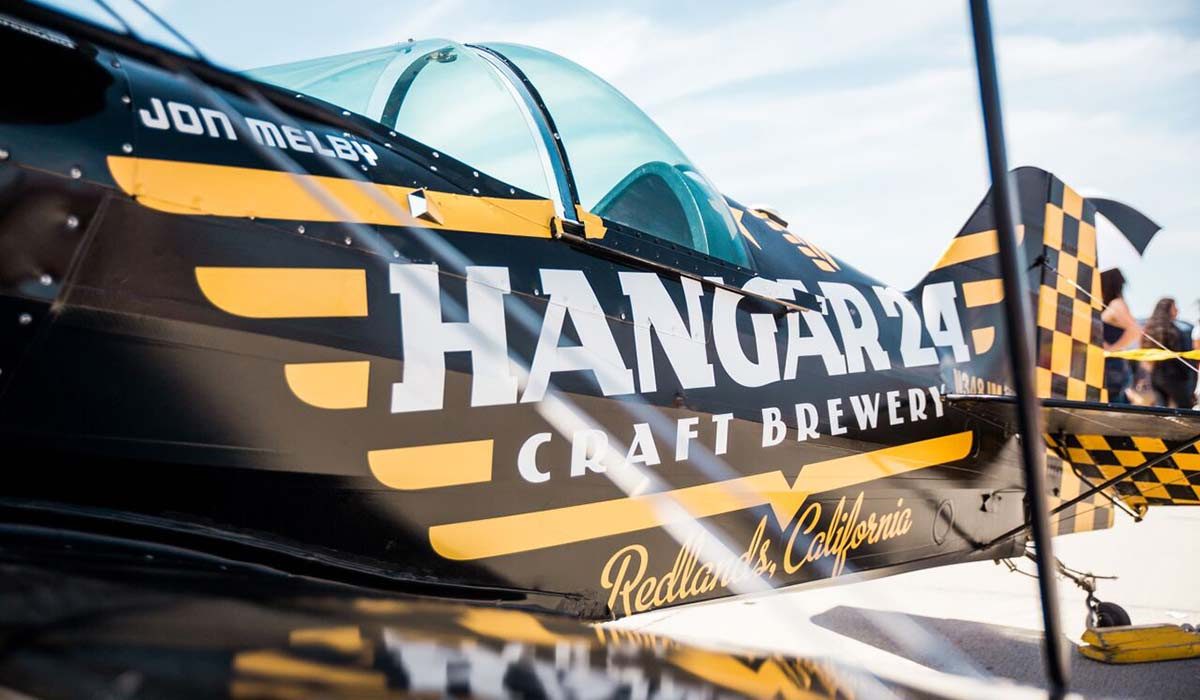 During his rookie years as an airshow pilot, Melby recounts one instance while performing in Colorado where the combination of less altitude and high air density decreased the performance of his aircraft, nearly proving catastrophic.
"I came out of one maneuver and I shouldn't have done it. I was too low," begins Melby, whose plane was already flying at a low altitude and heading straight for the ground. "I didn't have enough airspeed to pull out."
Melby says everything goes in slow motion when you're in a situation where you're about to die. With only 100 feet separating his diving aircraft from impacting the ground, Melby was able to pull out and recover.
Friendship Leads to Partnership
Jon was first introduced to Hangar 24's Ben Cook, himself a pilot, nearly five years ago, after performing at the now-annual Hangar 24 Redlands AirFest.
The two passionate pilots became friends and kept in close touch with each other at airshows and industry functions. Fast forward to 2017, after having dinner together and bar hopping in Lake Havasu, Ben pitched the idea to Jon about a partnership wherein Jon would fly his muscle biplane on behalf of Hangar 24.
Signage would adorn Jon's airplane and although the economics wouldn't be like that of Red Bull sponsoring similar aerobatic pilots, the timing worked out perfectly and was a welcome transition for Melby.
"I can identify with the people and community that represents Hangar 24. The narrative of how the brewery started out by a bunch of pilots sitting around at the local airport in hangar No. 24 after a day of flying, having a homebrewed beer," says Melby.
The more Melby talks about Ben and the team at Hangar 24, the more enthusiastic he becomes when describing how much he loves their beer and the sense of camaraderie he feels, akin to his experiences in the Air Force.
"I can identify with the people and community that represents Hangar 24." John Melby
"Birds of a feather flock together," says Melby about his rapport with Ben and the Hangar 24 brand. "Having a Hangar 24 beer after a performance and chit-chatting with the crowd, making friends is what it's all about."
(VISIT: Find a U.S. Brewery)
Living by the philosophy and attitude that is endeared by airshow pilots alike, "fly it like you stole it," says Melby, is how he wards off complacency in his 28 maneuvers routine. "You've got to go like there is no tomorrow and perform to the best of your ability."
And after performing at an airshow, like the annual Hangar 24 AirFest in May, Jon reaches for a Hangar 24 Betty IPA – a modern West Coast style IPA – to drink among friends, continuing the narrative that defines the brewery.
CraftBeer.com is fully dedicated to small and independent U.S. breweries. We are published by the Brewers Association, the not-for-profit trade group dedicated to promoting and protecting America's small and independent craft brewers. Stories and opinions shared on CraftBeer.com do not imply endorsement by or positions taken by the Brewers Association or its members.