If I had to pick one season for beer it would be fall. Sure, nothing says summer like pilseners on the beach or sipping pale ales around a campfire. Winter is sure special for digging out some vintage barleywines to help stave off cabin fever. Even spring demands a certain cross-section of beers to enliven beer lovers from our frosty doldrums. But nothing beats fall seasonals, and for good reason. Before seasonal beers became a way to cater to the beer lover's beer-curious nature, beer was by definition seasonal, and that season, in large part, was fall: the true beer season.
Prior to the advent of electricity, necessity dictated that brewing be relegated to certain times of the year. Access to ingredients and the need for nature to provide adequate brewing and lagering temperatures demanded that brewing was done in either the spring — where beers could be aged, or lagered, often in caves allowing for temperature control despite the weather above ground — or fall, when the cooling weather and the end of the harvest brought ample ingredients and time to brew.
(READ: The Not-So-Obvious Oktoberfest)
Today, temperature controlled brewing systems, on-demand ingredients from anywhere in the world, and a next day air shipment from the yeast bank allows a brewer to brew without the constraints of the scarcity brewers once had. But the offerings that are widely known as fall seasonal beers still represents their historical origins.
Lousy Smarch Weather – Märzens / Oktoberfest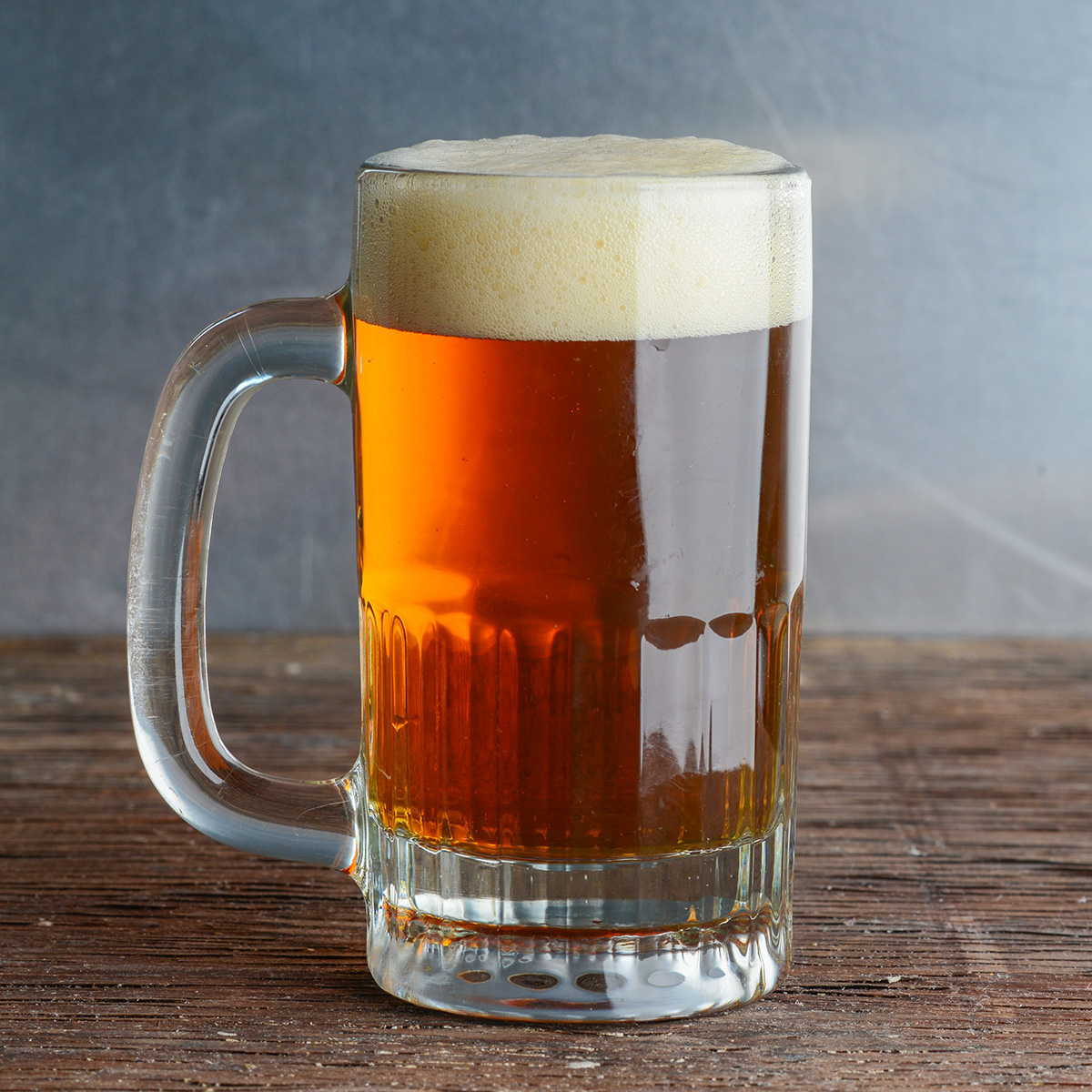 What does March have to do with fall? If you know German, you know that "Märzen" translates to March beers. What does this spring month have to with the beginning of fall? In 1553, the Bavarian Duke Albrecht V made the decree that made it illegal for brewing in Bavaria between April 23 and September 24, the time of year that would be too warm for brewing without risking spoiled beer due to bacterial infection. This meant that brewers ramped up production in March to have enough beer to make it the next five months. March beers were brewed stronger and lagered so they would keep throughout the summer.
The term "Oktoberfest" did not have a connection to this style of beer until several hundred years later. The story goes that a brewer ran out of the then-traditional fall style, the Dunkel, and served a beer like that of Märzen. Throughout its history, the Oktoberfest celebration which spans the latter half of September into October, has changed its official beer selection. Today, the German version is far lighter in color and strength than the original Märzen. American beer drinkers and craft brewers still think of Märzen/Oktoberfest beers as beer with a rich bread crust-like malt flavor.
Try These Oktoberfest Beers
Anaheim Brewery | Oktoberfest Lager | Anaheim, California
SanTan Brewing | Oktoberfest | Chandler, Arizona
War Horse Brewing | Rolling Storm | Geneva, New York
Due South Brewing | Oktoberfest | Boynton Beach, Florida
Cape May Brewing | Oktoberfest | Cape May, New Jersey
Enegren Brewing Co. | Oktoberfest | Moorpark, California
Lumberyard Brewing | Oktoberfest Marzen | Flagstaff, Arizona
Meadowlark Brewing | Festbier | Sidney, Montana
Chuckanut Brewing | Old Fest | Bellingham, Washington
Pedal Haus | Oktoberfestbier | Tempe, Arizona
(BEER & FOOD: Fall Cooking Trends and Beer Styles to Match)
Harvest IPAs and Pale Ales
Beer is an agricultural product, and in most cases, the fresher the better. The desire for freshness dictated that brewing in late summer and fall to take advantage of the best hops and barley. Strong beers were often charged with large quantities of hops throughout the brewing process and even after fermentation in dry hopping so that the beer would retain that flavor after long aging. It also helped that hops act as a preservative.
Today, craft beer lovers are high on hops, and the opportunity to try fresh hopped pale ales and IPAs make fall the perfect time to celebrate the hop harvest.
Try These Harvest IPAs and Pale Ales
(READ: Offbeat Pumpkin Beers for 2017)
Fall Beers with Herbs and Spices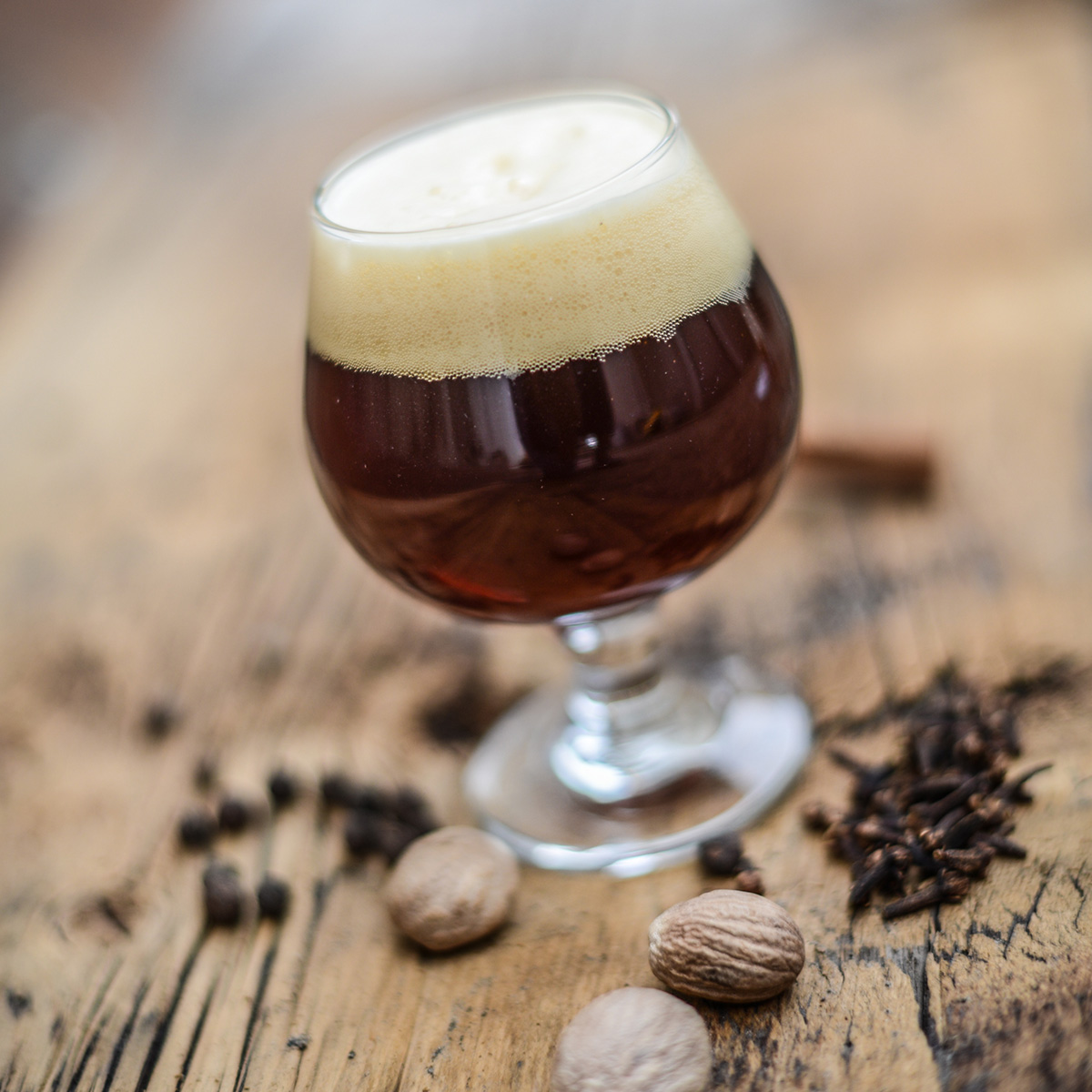 While ingredients for beer may be abundant during the harvest, many of these ingredients were not destined for the brew kettle. Instead, they were stored to be consumed throughout the winter.
Additionally, sometimes the harvest wasn't abundant at all. Utilizing easily-storable herbs, spices and seeds that were abundant around harvest time allowed for beer flavors when traditional beer ingredients were in short supply or needed for subsistence.
While the addition of herbs and spices, in addition to the use of alternative fermentables, may seem like a contemporary innovation, early brewers often used what was available to brew with.
Try These Beers with Herbs and Spices
Modern advancements have allowed brewing to proliferate and made it so that brewers no longer need to rely on the seasons, but the roots of beer styles remain closely connected to the harvest and changing of the seasons. It is these processes and ingredients that evoke the feelings of fall that are still celebrated today. The celebration of a bountiful harvest and the relief of cooler weather still are perfectly experienced in beer's true season.
Save
Save
Save
Save
Save
CraftBeer.com is fully dedicated to small and independent U.S. breweries. We are published by the Brewers Association, the not-for-profit trade group dedicated to promoting and protecting America's small and independent craft brewers. Stories and opinions shared on CraftBeer.com do not imply endorsement by or positions taken by the Brewers Association or its members.