The "Fresh From Florida®" seal was originally created to help Florida-grown agricultural products stand-out on store shelves. The Florida Department of Agriculture hoped the designation would help increase sales for the state's thousands of small farmers who couldn't afford expensive marketing campaigns.
Once reserved for the state's famous oranges, Florida craft breweries are now successfully applying for and using the Fresh From Florida seal if a specific beer promotes produce or products grown within the borders of the Sunshine State.
For the Love of Florida-grown Strawberries
Clearwater's Pair O' Dice Brewing was founded by husband-and-wife partners Ken and Julia Rosenthal after moving from Austin, Texas, to the Tampa Bay area, where Julia had grown up.
The Rosenthals were inspired by their time living in Austin to look for local ingredients to help tell the story of their beers.
"We loved their 'Keep Austin Weird,' support-your-local-business culture," Julia recalls. "We wanted to bring as much of that with us back to Tampa Bay, and that is what inspired us to look into Florida ingredients."
She had fond memories of the annual Florida Strawberry Festival in Plant City. Lucky Lucy is the beer Pair O' Dice brewed that ultimately brought those memories to life. The strawberry blonde ale earned a bronze medal at the Best Florida Beer competition in 2014.
"Those memories of the [Florida] Strawberry Festival inspired us to design a beer to highlight Florida strawberries," she says.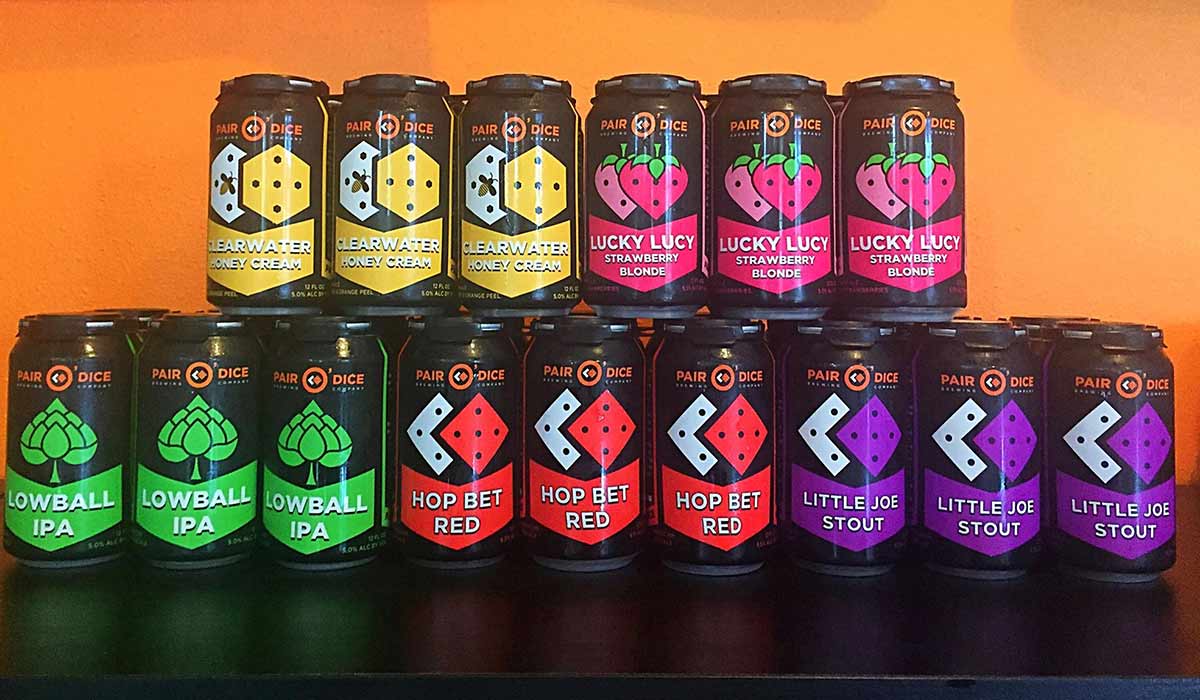 With Lucky Lucy, Pair O' Dice became the first craft brewery to get approval to use the Fresh From Florida seal on their beer. The Department of Agriculture made a special site visit to ensure brewery staff was using actual Florida ingredients to brew the beer.
Pair O' Dice Brewing's Clearwater Honey Cream Ale is also labeled Fresh From Florida; it's made with honey from Haines City.
Julia says that the experience of working with local ingredients has inspired Pair O' Dice Brewing to always look to ingredients designated Fresh From Florida when searching for new beer flavors.
"The first place we look for new ingredients is Florida," she says. "Locally grown ingredients are the freshest ingredients you can get, and you know exactly where they came from. Supporting local business is also very important to us so it's a win-win."
(Related: There's No Taste Like Home: Booming Beer Agriculture Supports Local Brewers)
Fresh From Florida Satsuma Oranges are the Answer for Lake Tribe Brewing
Head Brewer Jesse Ross of Tallahassee's Lake Tribe Brewing Company was not originally going to put oranges in his wheat beer. Lake Tribe beer was only available on draft and in the brewery's tasting room, and Beckster's Wheat Ale was selling well. All of that changed when Kim Jones with Florida Georgia Citrus, a family-owned farming business, stopped by the brewery to talk about Satsuma oranges.
"He told us about their increasing popularity and what made them ideal for growing in northern Florida," Jesse recalls. "After he dropped off some juice for me to work with, I knew I needed to make a beer to highlight the bright and awesome flavors."
Jesse knew that Beckster's Wheat Ale would help highlight the bright, sweet and tart flavors of these unique oranges (similar to Mandarin oranges and related to tangerines). Jesse set out to craft Lake Tribe's version of an orange wheat ale.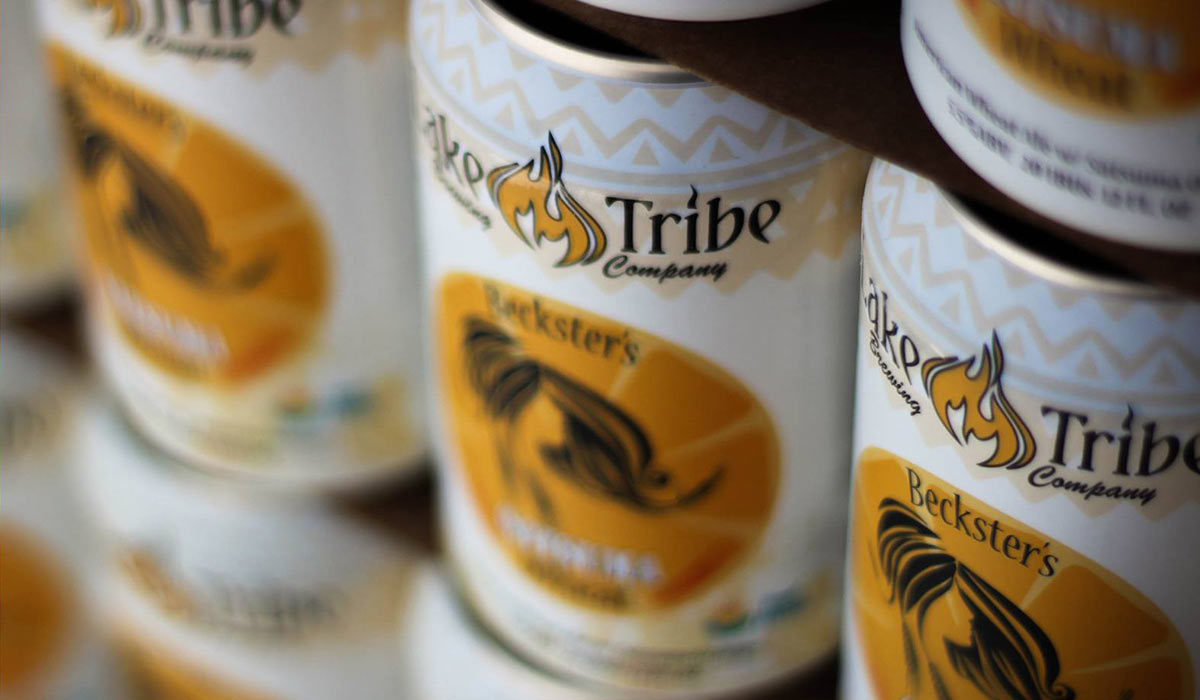 Once the beer was complete, Jesse took Kim Jones' recommendation and applied to use the Fresh From Florida® seal for the beer. The Florida Department of Agriculture granted the request.
Jesse says that for Lake Tribe Brewing, using local ingredients to produce local craft beer is a perfect fit and a win-win.
"Getting local oranges fit perfectly with our whole idea of starting the brewery in the first place–keeping things fresh and local," Jesse says. "We want our beer to be as fresh as possible, which means we will only ever want to serve it in our surrounding region. Getting local ingredients works in that same way."
Using Satsuma oranges has gone so well, that Jesse says that Lake Tribe is seeking out other Florida-produced ingredients to use in their beer, like Florida honey.
(More: AirbnBeers: Breweries with Hotels, Inns, Camping and More)
Beer with Florida Tangerines, Cucumbers, and Oysters
Brew Bus Brewing and Florida Avenue Ales are two brewing companies that share a brewery in Tampa's Seminole Heights. The brewery is striving to make a name for itself with its statewide collaborations, including a beer made for Tallahassee's FSU Fans, dubbed War Daddy Light Lager.
In sourcing fruit for their Berliner Weisse beers (also dubbed "Florida Weisse"), Brew Bus owner Anthony Derby discovered fresh Florida cucumbers to use in the brewery's Cucumber Berliner Weisse, and they have never looked back.
"Cucumbers are not the first ingredient people think of to use in beer. It's an unusual combination for sure," says Anthony. "But the finished beer ends up so refreshing that we found our customers really enjoyed it in the dead of summer. Most other cucumber beers use an extract, but we feel using fresh cucumbers really make the beer shine."
Brew Bus Brewing is also using Fresh From Florida tangerine zest in their Tangerine Splash Belgian-style Witbier. But tangerines are not the most unusual ingredient the brewery uses in its beer – that award goes to the oysters in Boat Beer Sea Session Ale. While tangerines gave Brew Bus Brewing's citrusy witbier a bit of Florida's groves, Anthony took a similar approach to put Florida's aquaculture into a beer for the waters.
Boat Beer Sea Session Ale is a beer brewed in collaboration with Boat Run Oyster Company out of Tampa. This light and citrusy session ale is brewed with lime zest and a full bushel of Florida-raised Boat Run oysters in each batch. This special beer is available through Brew Bus Brewing and their distribution, but also available with fresh oysters from Boat Run's oyster stand.
(Related: Southwest Florida's Beer Scene is as Sunny as its Forecast)
Plenty More Fresh From Florida Beers
Brew Bus Brewing/Florida Avenue Brewing, Pair O' Dice Brewing, and Lake Tribe Brewing Company are not the only breweries that are currently using Florida-sourced produce in their beers – they are the ones who are working with the growers and using the Fresh From Florida seal to help tell the story of their beer and meld it with the story of local growers.
Julia from Pair O' Dice stresses the importance of local businesses helping local businesses.  In a state that can have 15 to 20 items in-season at any time of year, the more Florida breweries grow to adopt the Fresh From Florida seal, the more unique tastes of Florida will be available for beer drinkers.
CraftBeer.com is fully dedicated to small and independent U.S. breweries. We are published by the Brewers Association, the not-for-profit trade group dedicated to promoting and protecting America's small and independent craft brewers. Stories and opinions shared on CraftBeer.com do not imply endorsement by or positions taken by the Brewers Association or its members.