In places where time is measured in beach hours, palm trees sway in the shimmering heat and colorful cocktails sparkle in the sun, craft beer can be a tough sell. The beaches of Fort Myers and Sanibel are an exception to the rule.
The craft beer wave arrived late to this particular stretch of Southwest Florida shoreline–Fort Myers Brewing Company established the first local option back in 2013–but the region quickly developed a distinct style shaped by the subtropical climate and the availability of local produce. The beer scene is sustained by year-round residents and energized by a constant stream of travelers from throughout Florida, the Midwest and East Coast.
Beaches, Baseball and Southwest Florida Craft Beer
Lee County – which contains the urban center of Fort Myers, sociable Fort Myers Beach, the quiet beaches of Sanibel and Captiva Islands, laid-back Boca Grande, Estero, and Bonita Springs, bohemian Pine Island, and more than 50 miles of white sand beaches, sleepy residential communities, swamps and wild spaces in between — welcomed an estimated 4.8 million visitors in 2018 alone . The annual migration of travelers charmed by sunshine, easy access to the tranquil waters of the Gulf of Mexico and a relatively low cost of living means that Southwest Florida operates on its own calendar.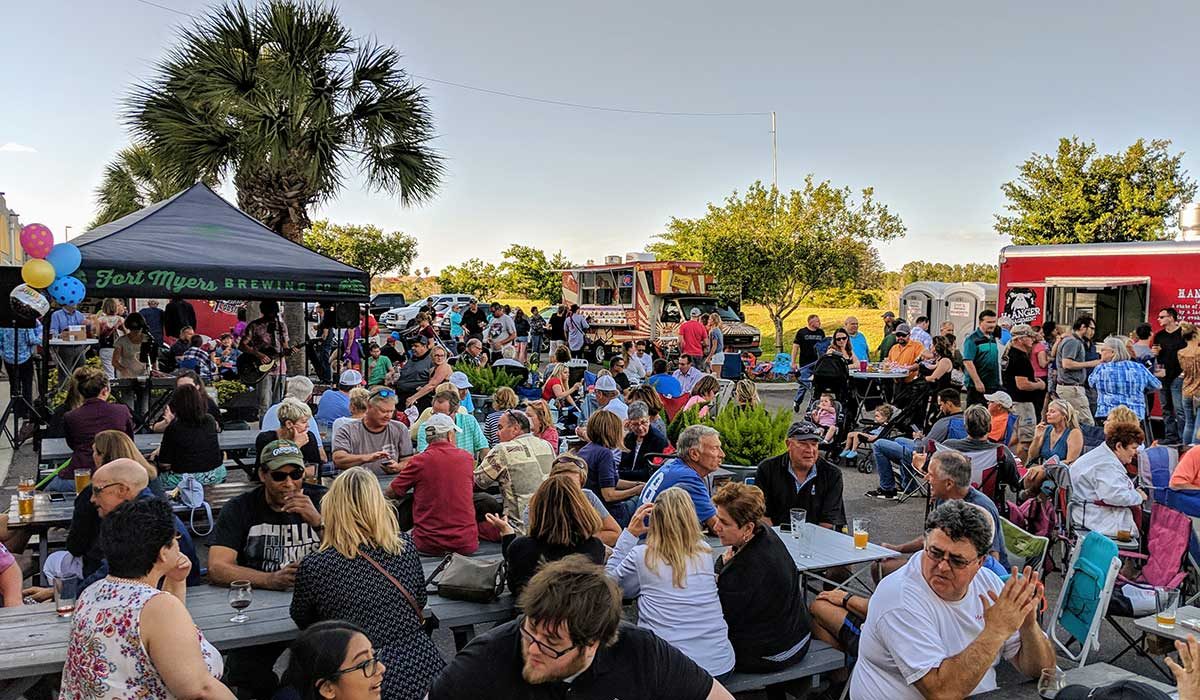 (More: Minor League Baseball Beers)
Floridians flock to the beaches, waterfront restaurants, bars and taprooms during the summer months. The high tourist season — which locals simply call "season," (as in, "We're swamped during season") — starts in November, when snowbirds from the East Coast and Midwest open up their winter homes around Thanksgiving. It kicks into high gear in January, February and March, when the hotels, campgrounds and RV parks are packed with sun seekers, surprisingly subdued spring breakers, and fans who arrive to watch major league spring training baseball in Fort Myers.
Nate Sorum, who is a snowbird from Minnesota himself, serves beer at Hammond Stadium, the spring training home for the Minnesota Twins. The Twins might be on the field, but that doesn't necessarily mean that the crowd is Midwestern.
"It's a larger portion of Minnesota fans, but the Boston Red Sox also have a stadium here in town, so we get people who love baseball," he explains. "A large group of retirees here are East Coast – Boston, New York, New Jersey, Philly. It's a melting pot. Ninety percent of people there are on vacation, and they want to try Florida beers."
Snowbirds, Locals and Millennials Flock to Fort Myers Breweries
Sorum's numbers are an estimate based on his experience, but the tourism stats are anything but anecdotal. Lee County's 2018 Annual Visitor Profile and Occupancy Analysis reveals that 80 percent of travelers have visited Southwest Florida before. And many of those visits are much longer than the typical whirlwind tour that most Americans pack into just a handful of vacation days. This is a place where baseball fans return to the same hotel year after year, RVers meet up for winter-long annual vacations and a retired gentleman breakfasting with his friends describes a "quick visit" to Fort Myers as a mere six weeks. As a result, many taproom visitors fall somewhere between a traveler and a local, a kind of seasonal regular that brewery staff recognize as a key part of their business model.
"We have a lot of regulars that come between January and Easter," says Jordan Weisberg, brewmaster at Point Ybel Brewing Company. "With the surge of breweries in all of those peoples' home towns, now that's their thing — to seek out breweries."
(More: A Beer Geeks Travel List)
"We have people that come from places that are used to good craft beer," agrees Fort Myers Brewing Company co-owner Jen Gratz-Whyte, as she surveys the busy taproom and patio that's brought fresh energy to Gateway Industrial Park, a growing area east of Interstate 75 not far from the airport. "You look around and it's young families, young people and snowbirds. We've got something for everyone."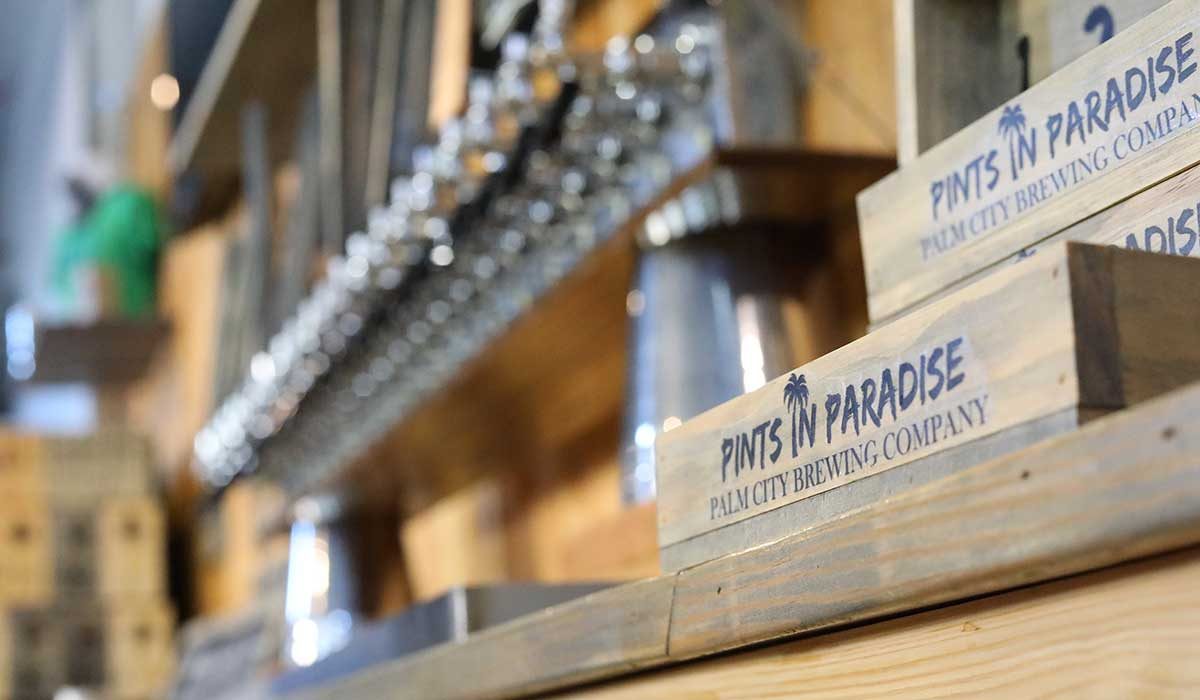 About 10 miles southwest (and in another industrial park area) Palm City Brewing co-owner Marianne Bowen weaves through students from nearby Florida Gulf Coast University, young professionals in sleek sheath dresses and John Candy look-alikes in Hawaiian shirts. Her husband, Palm City's brewer and co-owner Ryan Bowen, leads a tour group.
"When I started this, my research dictated (the average customer) was a 25 to 50-year-old-man, but with our clientele, you can throw that out the window," Ryan Bowen says. "Our first customer was a 75-year-old man. He comes in every week and gets our porter every time he comes."
Fort Myers Area Brewers Make Use of Local Produce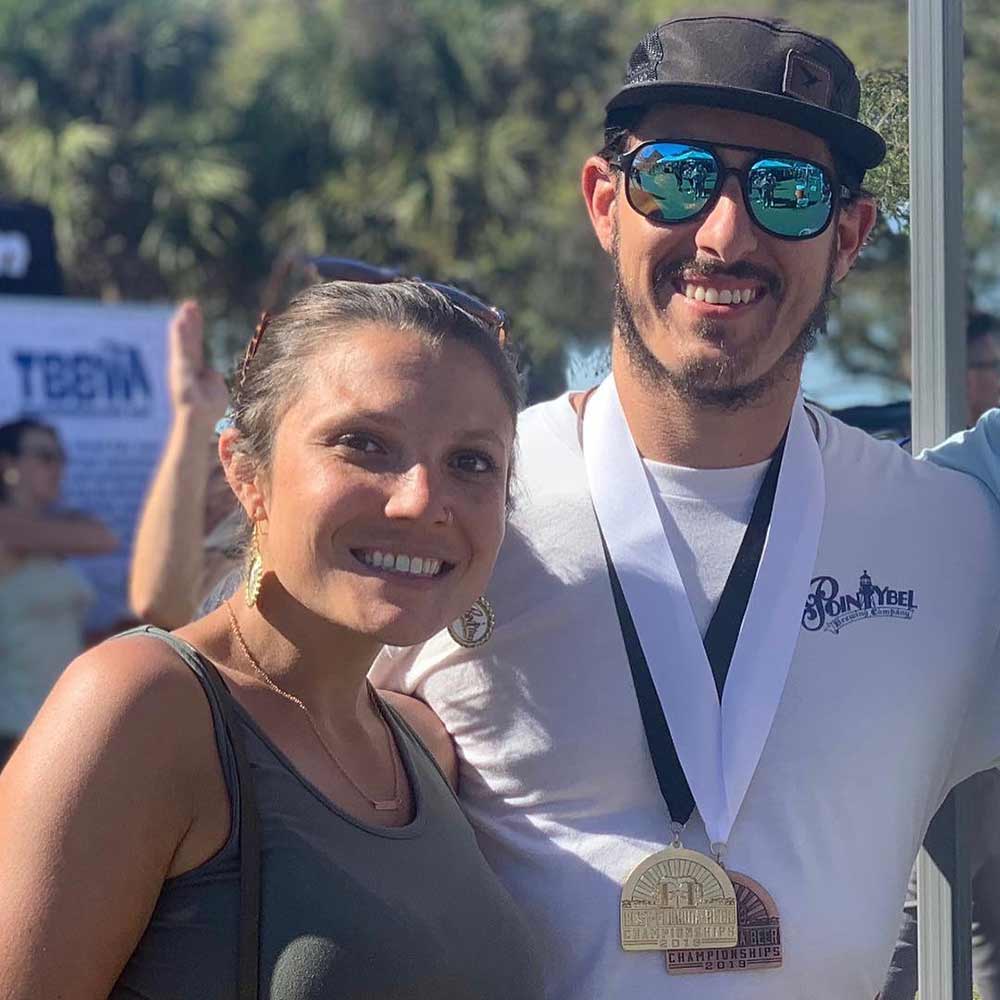 That's just one of the many excellent porters and stouts on tap in Southwest Florida. Two more include Point Ybel's rich and subtle Grey Mangrove smoked porter and Somebody Else's Dream, Fort Myers Brewing Company's sumptuous chocolate stout, which both medaled at the 2019 Best Florida Beer Competition. But since they're not exactly the first thing a customer craves in the heat of a Florida afternoon, two styles consistently emerge as the most regionally distinct go-to beers in Fort Myers and Sanibel — fruited sours made with regional produce and juicy, hazy New England IPAs.
(Related: The Sour Beer Pickle)
"In Florida, we're kind of known for what's called the Florida Weisse, which is a kettle sour using local fruit," explains Point Ybel's Jordan Weisberg.
The availability of local produce makes a fruited sour more cost-effective here than in other parts of the country. And long-established regional tastes makes the style an easy sell, even for new beer drinkers.
"Everything in Florida is based on tropical fruits – mangos and papayas and pineapples," explains Palm City's Ryan Bowen. "I think that's just the culture of the area."
Tropical Tastes Popular for Southwest Florida Beer Lovers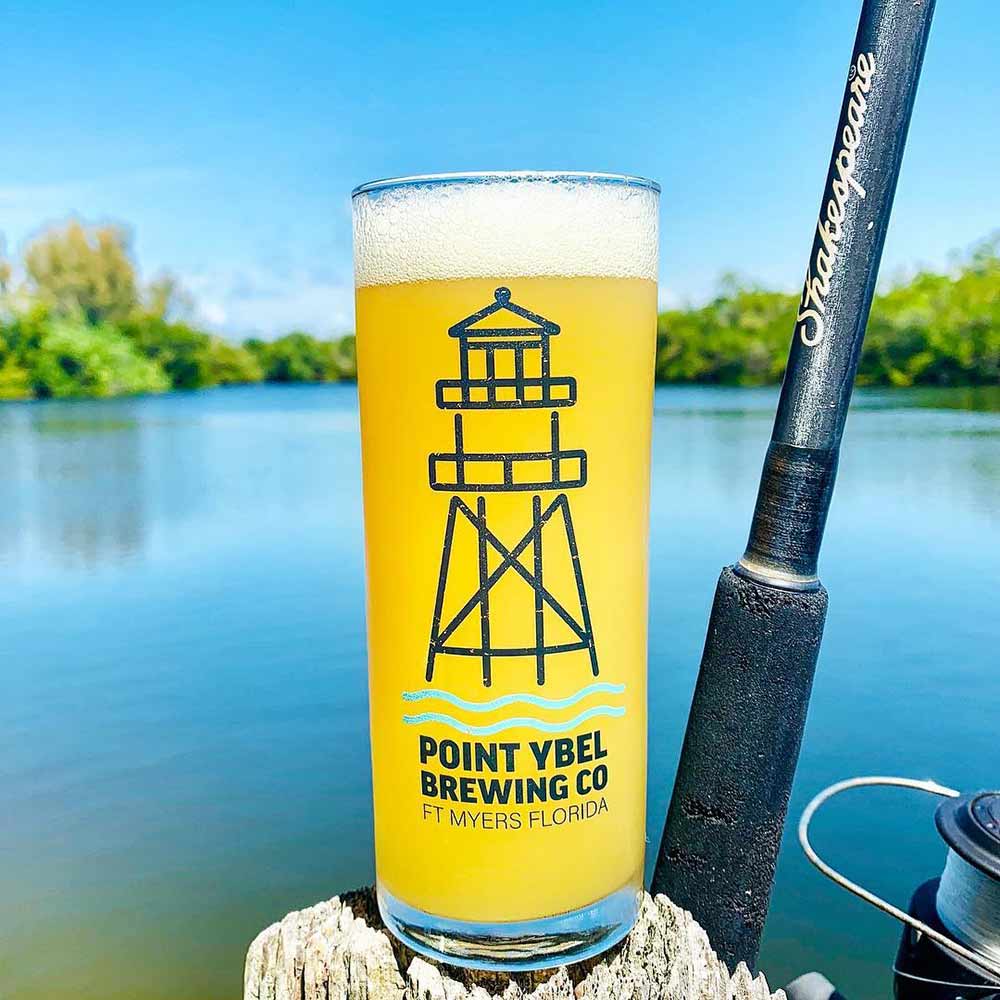 Point Ybel was the first to introduce sours to the Southwest Florida market, starting with a jackfruit sour soon after its establishment in 2014. It's since expanded to include kettle sours infused with passion fruit, pineapple and strawberries, hand-zested lemons, oranges and key limes, and earthier flavors like apples, pumpkins and beets.
"The hot weather makes you crave something light and crisp and as close to light refreshing juice as possible," explains Point Ybel's Jordan Weisburg. "A fruited sour and a New England IPA are both in that realm of juiciness."
While Point Ybel consistently serves a variety of sours, Palm City Brewing typically offers at least a half dozen New England-Style IPAs. The style is both a brewery standby and a successful gateway beer.
(Related: The Champagne of the South)
"Having a softer mouthfeel, a higher level of drinkability and those tropical aromas really help," says Ryan Bowen. "We get a ton of crossover drinkers who like it because of those characteristics."
Tropical tastes pop up in other styles throughout the region as well. Look for favorite Florida fruits in Fort Myers Brewing Company's Mr. Brightside Salted Lime Gose (a must-try for margarita lovers) and Prickly Pear Gose, as well as Bury Me Brewing Company's Sangre de Fresas strawberry cream ale and other fruit-infused takes on blonde ales and the brewery's flagship Creamation Cream Ale.
Southwest Florida Ale Trail and Local Bars Support Local Breweries
For all its gleefully macabre imagery (fans can select "Rent a Hearse" on the website to ensure that beers at their next event are carried and served in a tricked-out funeral ride), Bury Me Brewing Company's beers are easy drinking and accessible. They're available both in the taproom and at House of Brewz, a craft beer and funky pub food joint (with some overlap between the two ownership teams) created to capture walk-up interest at Fort Myers Beach, where dining out is practically a pastime.
"If they don't have time to visit a lot of breweries, I'd recommend some of those craft beer bars that carry a lot of locals," says A.J. Gurgal. He's something of an expert on the subject, having co-founded the Southwest Florida Ale Trail, which features 19 breweries in Lee, Charlotte and Collier Counties.
(Map: Breweries Near Me)
Gurgal says that a few flights at Keg & Cow in Cape Coral or the Southland Taproom or World of Beers in Fort Myers can help travelers get a good overview of the local scene; Cape Coral's No. 3 Craft Brews and Beer Bar is another popular spot. With more breweries bottling and canning and so many local tap handles at restaurants, bars and ballparks in the region, it's increasingly easy to try beer from Southwestern Florida.
"We have 561 draft lines and most of them are in Lee County," explains Fort Myers Brewing Company co-owner and brewer Rob Whyte. "We've really tried to keep it super local and grow slowly out."
That's a strategy that's worked well for the brewers of Lee County. This combination of local tastes, neighborhood taprooms and the natural environment make beer from Southwest Florida unique. And in a country where one in five jobs is connected to tourism, the experience of enjoying local beer practically sells itself.
"You're sitting outside drinking a nice, fresh craft beer under a palm tree," says Jackie Parker, communications manager for Lee County Visitors and Convention Bureau. "It doesn't get much better than that."
CraftBeer.com is fully dedicated to small and independent U.S. breweries. We are published by the Brewers Association, the not-for-profit trade group dedicated to promoting and protecting America's small and independent craft brewers. Stories and opinions shared on CraftBeer.com do not imply endorsement by or positions taken by the Brewers Association or its members.