The forecast was grim. Every day leading up to Fresh Fest's inaugural event in 2018 forecasted rain, and that Saturday was no different. But the rain held off, allowing the sun to peak out from behind the clouds.
Mike Potter, founder and editor-in-chief of Black Brew Culture, Day Bracey and Ed Bailey, co-hosts of the Drinking Partners podcast, and their team could breathe a sigh of relief and host the first beer festival dedicated to celebrating black brewers.
Challenges of Brewing While Black
Opening a brewery is not for the faint of heart. It requires a ton of capital that's difficult for many people to get regardless of their race.
Danii Oliver, owner and head brewer at Island to Island Brewery in Brooklyn, New York, says if you want to open a brewery, you have to be determined because a lot will come your way.
"You have to be stubborn. You have to be tenacious. You have to be narrowly focused," Oliver says.
(Related: Lovibond & Hip Hop: Nappy Roots Talks Brewing)
Plenty of people may be up to the challenge, but the hurdles can be difficult to surmount, especially for people of color.
There are several issues affecting the mobility of black business owners but one significant hurdle is finding enough capital. In a survey from Black Enterprise, 80 percent of black business owners said: "lack of capital was the most challenging aspect of running a business." Black Enterprise says that's 10 percent higher than the average business owner.
The startup cost for a brewery is high, and the founders of Khonso Brewing Company, a contract brewing company based in Atlanta, say raising money is absolutely a hurdle for them.
"We don't have the luxury of accessing capital within our community to explore a business opportunity," says co-founder Kevin Downing. He says the mindset around money is different when there isn't a history of wealth and connections. The black community is more conservative about investing in business opportunities.
Hip-hop group Nappy Roots started Atlantucky Brewery, which is currently a brewing venture where the founders homebrew as well as collaborate with craft breweries.  The group plans to open a brewery in the Atlanta area in 2020. Co-founder Fish Scales says explaining his venture to family and friends who aren't familiar with craft beer is a challenge.
"I know they'll appreciate and love it once we get it there. But to get my cousin to come to a brewery and buy a five dollar beer, that's going to take some persuasion," Scales explains.
Fresh Fest Connects Black Brewers
The phrase "you don't know what you don't know" can ring true for many who have dreams of opening a brewery. Navigating mounds of paperwork while trying to secure funding is not only tough but it can be discouraging. Having peers you can turn to is helpful but there are few black brewery owners in the country and many of them are separated by hundreds of miles, operating in different states.
"That's part of why Black Brew Culture and Fresh Fest is in existence," says Potter, "to help in spots that brewers can't quite close the gap on."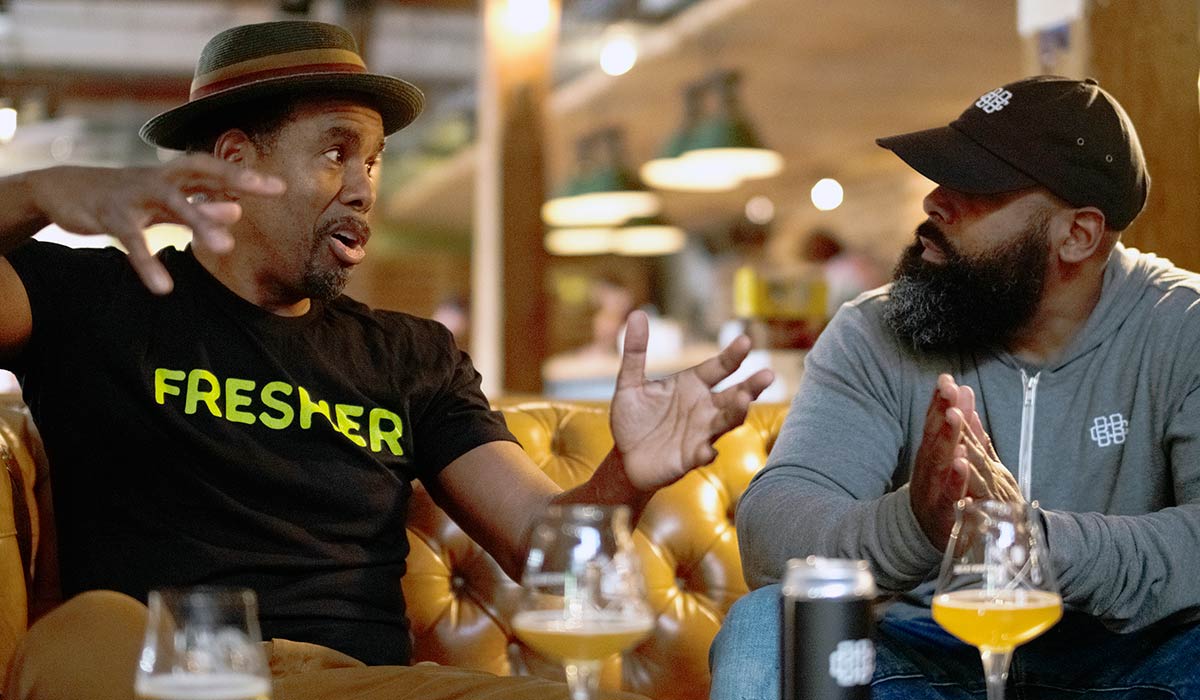 Fresh Fest offers the opportunity for brewers to bond and find support.
"We need to lean on each other to help create and foster community to help push our craft forward. No one else is going to do it," says Downing.
(More: American Brewers Fall for Brazil's Spicy Amburana Wood)
Kevin Blodger, co-founder and head brewer at Union Craft Brewing agrees.
"No one is doing anything like this … Mike, Day and Ed are trying to elevate what we do as brewers," says Blodger.
Raymond Berry, president of White Lion Brewery in Springfield, Massachusetts, says Mike's team did an outstanding job of identifying black and brown brewers and business owners and bringing everyone together to showcase their talents.
"Fresh Fest expands the conversation and trade into communities of color. It's an additional vehicle to bring about awareness, education and pride," says Berry.
The festival gives him a chance to share the story of White Lion Brewery and connect with communities who aren't aware of all the great work that's happening in the craft beer community.
(More: IPAs Dominate 2019's 'Best Beers in America' Poll)
Many of the brewers compared the festival to a family reunion; they also say it helps bring relationships formed online into real life. Jon Renthrope, owner of Cajun Fire Brewing Company in New Orleans says that the conversations he had at the inaugural Fresh Fest were memorable and that the face-to-face interactions were rewarding.
"We don't have those safe spaces where we can experience fellowship the way we did at Fresh Fest … there's a void for this type of representation in the industry," says Renthrope.
Chris Harris, founder and header brewer at Toledo, Ohio's Black Frog Brewery remarked how the festival allowed him to connect with fellow black brewers. He found value in being around his peers and sharing ideas and struggles of working in the craft beer industry.
Fresh Fest also allows breweries to connect with target markets outside of their normal reach and connect beer lovers with a range of new flavor profiles.
"[You'll get] a nice pulse check for the nation if you go to Fresh Fest," says Renthrope.
The Future of Diversity in the Craft Beer Industry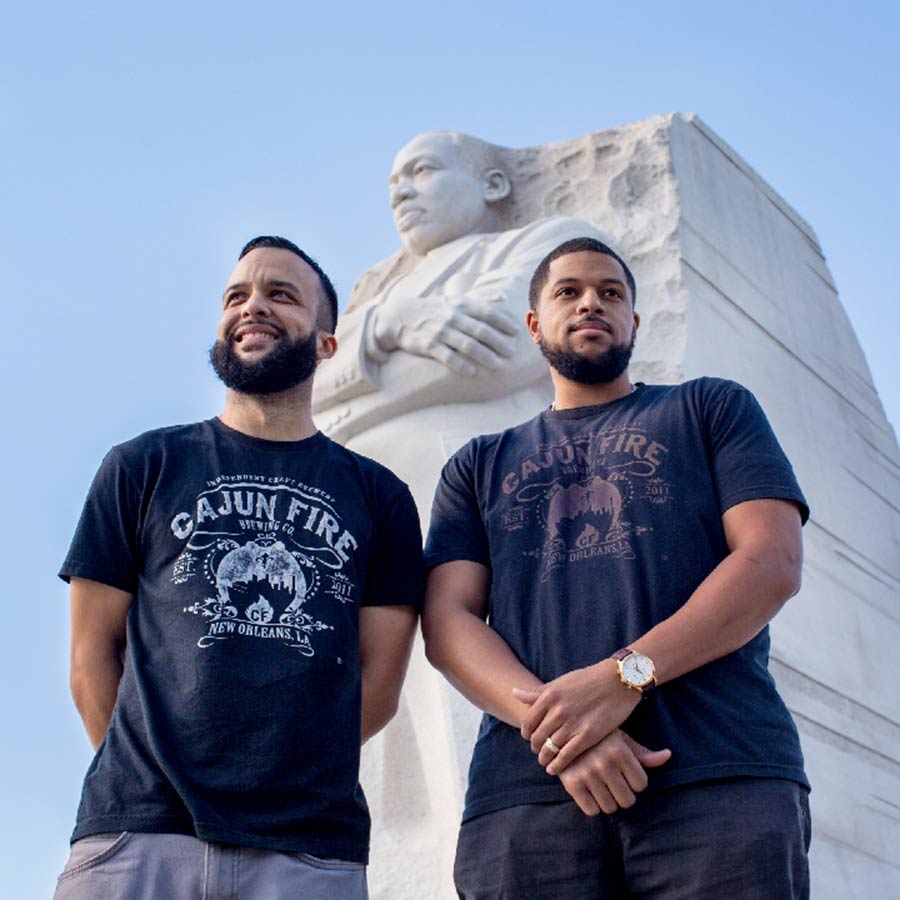 The craft beer industry has been actively trying to shake the stigma of being a space exclusively for white men. As the industry expands, the desire to increase representation on both sides of the bar grows with it.
Cajun Fire's Renthrope says that without diverse voices brewing, beer lovers are missing out on a range of different flavors profiles. He adds that from a business perspective, breweries have to reach out to all types of drinkers in order to sustain growth.
(Seek the Seal: Post Your Photos on Instagram)
"In order for craft beer to continue to grow, all communities must be involved," says White Lion's Berry. "Communities of color and women must come into the fold."
Black brewers desire respect and recognition for their craft not because they're black but because they're good at what they do.
"We want to be in the conversation. We're brewers who are black. Our beer is great, and it's made by hands with a lot of melanin in them. I think we all want to be respected for our craft and contributions," says Khonso Brewing's Teasley.
"We want the emphasis on the product," says William Moore, chief of operations at Atlanta's Down Home Brewing. "We want people to enjoy and like our product."
Fresh Fest 2019
The Fresh Fest team aims for the festival to be bigger and better in 2019. Already, the amount of vendors and black brewers attending has doubled from last year. The excitement among beer lovers and brewers new to the festival is palpable.
(Find: A US Brewery Near You)
Hannah says attending Fresh Fest will give him a chance to celebrate the progress they've made. He relishes in the idea that Khonso is a part of a club of black brewers.
Moore looks forward to networking and collaborating with other black brewers around the country. "If you're winning, I'm winning. If we can all come together and collaborate only great things can happen," says Moore.
Fresh Fest returns to Pittsburgh in 2019 and kicks off on Friday, August 9 with the first part of the Fresh Fest Symposium focused on discussing diversity and inclusion in taprooms. Later that day, the second half of the symposium will focus on providing aspiring brewers with tips and insight on how to break into the beer industry. The festival weekend concludes Sunday with a brewer's brunch.
CraftBeer.com is fully dedicated to small and independent U.S. breweries. We are published by the Brewers Association, the not-for-profit trade group dedicated to promoting and protecting America's small and independent craft brewers. Stories and opinions shared on CraftBeer.com do not imply endorsement by or positions taken by the Brewers Association or its members.