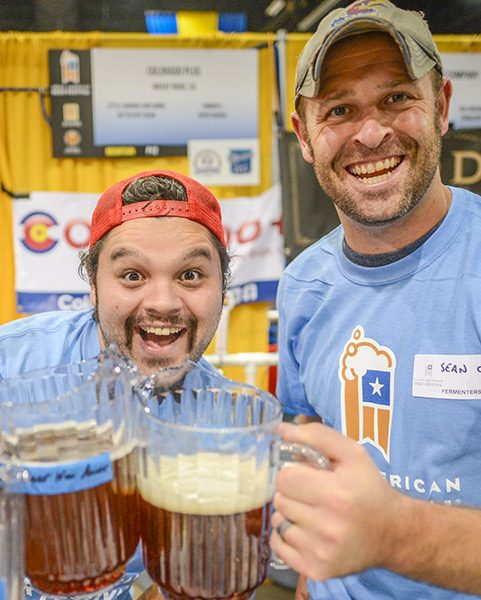 What You Lose When You Forget That Beer Is Fun
Standing in Washington. D.C.'s gorgeous National Building Museum for "SAVOR: An American Beer and Food Experience," I was having a blast representing CraftBeer.com and pouring attendees samples alongside delicious pairings. For those who have never been, SAVOR is the Brewers Association's "don't call it a beer festival" beer festival, aimed at elevating craft beer as a worthy companion to high-level cuisine. Attendees are treated to dozens of small and independent craft breweries who serve their craft beers alongside a menu of carefully curated bite-sized foods.
SAVOR is truly an experience — a beer experience, one of many that beer presents.
(How to Pick the Right Beer Glass)
While engaging with attendees, a gentleman asked me about the event. He wondered why so many breweries chose to participate in SAVOR when the vast majority of them would likely never distribute in the area. I explained that the event had become known nationally as a stellar food event and a wonderful opportunity to showcase their beers alongside some of the best breweries in the country.
The attendee offered his own theory. "I think they're looking to get bought," he said.
The statement hit me as misguided, and caught me off-guard. It is concerning to me that in light of a few small brewer acquisitions, the independent and authentic nature of craft brewers existing for the fun of beer might have been muddied to this man. I stammered to assure him that I did not think that the large, vaulted room held up by massive columns was filled with Big Beer scouts sliding their cards across the table with a wink. I decided to find out for myself why brewers from out of the DC area wanted to participate in SAVOR.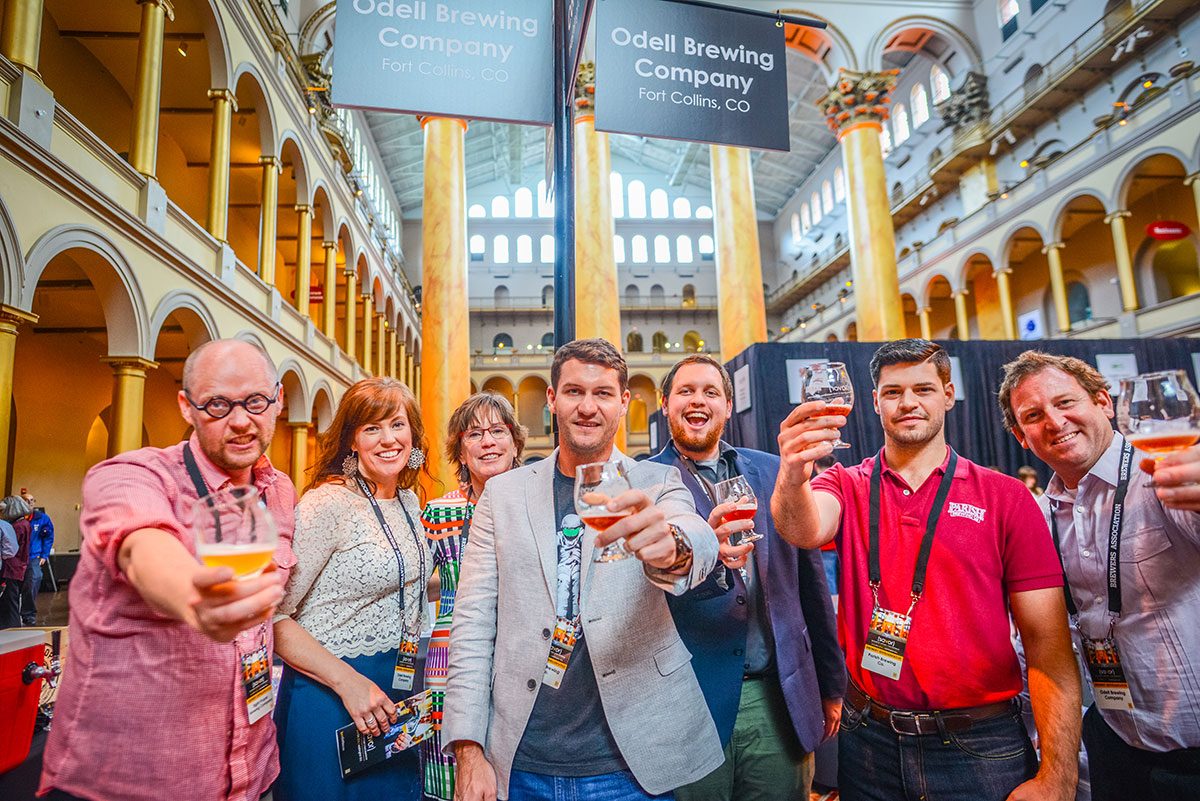 I used the rest of my time at SAVOR tasting the pairings, but being sure to ask the brewery representative why they had wanted to join us. With the exception of the 16 supporting breweries in the center of the room, all of the other breweries had entered a lottery and needed to be selected in order to have the opportunity to pour at SAVOR. Many of the breweries that I talked to said that they had entered the lottery as many as four times for the chance to pour at SAVOR, and that they were honored to be a part of the event. Others I asked noted that it was nice to serve their beers outside of their own markets to simply gauge the response.
(Beer Lovers Can Learn a lot from Dr. Seuss)
Overwhelmingly brewers told me that they wanted to participate in SAVOR because it was a fun experience.
"Any of us can do this sort of thing in our home markets," said Adam DeBower, owner-operator for Austin Beerworks in Texas. DeBower, with a smile on his face, happily poured his Pearl-Snap pilsner, a beer that he had probably poured thousands of times before at other events. He proudly talked to people about the brewery, even though they may never visit or purchase anything. The experience of a beautiful setting, a fun, engaging crowd and the pairing of oyster hushpuppies with pickled onion was valuable enough to offset the effort of going to SAVOR.
HomeBrew Con
The following week I headed to the "Charm City" — Baltimore, Maryland — for HomeBrew Con, a conference for homebrewing hobbyists who have some serious fun. Homebrew Con offers attendees everything a homebrew enthusiast could want: informative seminars on honing their craft by some of the hobby's "rock stars" of brewing; a large tradeshow where suppliers show their latest wares geared towards the serious homebrewer and a bevy of events that include sharing beers with their community.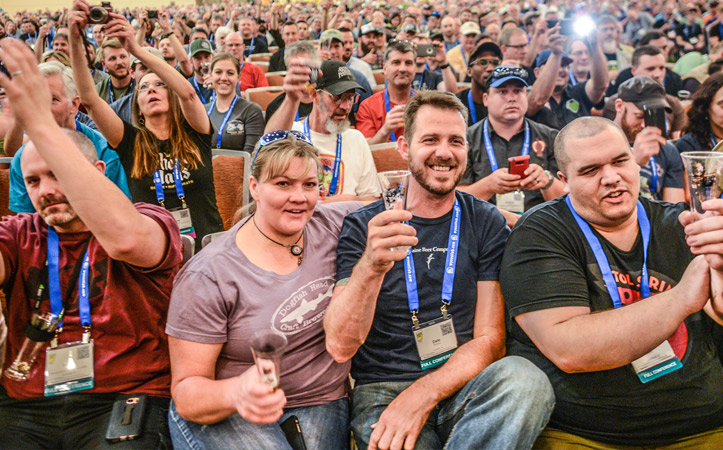 This was the first year the event was referred to as "HomeBrew Con," a nod to the spectacle that Comic-Con has become. The name change was not embraced by all of the attendees. On more than one occasion I heard attendees wish that the name would be changed back to the elongated and previous Home Brewers Conference.
"Get rid of HomeBrew Con," said one attendee during the raucous Club Night where homebrew clubs around the country shared their homebrews and caught up with friends.
(Everything You Want to Know About Beer and Cheese Pairings)
"It makes us seem childish," the homebrewer explained.
I paused and looked around the room. The room was filled with costumes and themed booths, reminiscent of what you'd expect at any other enthusiast convention. One team had constructed a homebrew dispense cart in the shape of a pirate ship. The draft system had wheels that allowed the team to serve their beers while "floating" by other booths to sample other clubs' homebrew. Another team built a jail cell, where club member dressed as prisoners.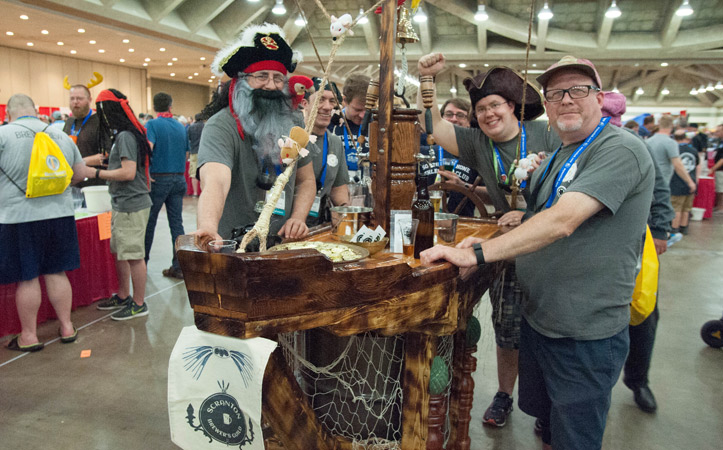 Childish? Maybe. Fun? Heck yeah!
Why Do We Love Beer?
If you're reading this far, chances are that you are interested in the beverage of beer. We all developed an interest in beer through a series of positive experiences and a lot of fun. That's what beer is about at its core. Why do so many people love beer? It's because beer presents a fun experience to nearly everyone, no matter their background or level of knowledge. Yes, there are people who love beer without really knowing anything about how it's made. For some, however, the experience becomes more satisfying as more effort is put into learning about beer.
SAVOR is about elevating that experience. No brewery at SAVOR goes to the event with the hope of getting a check slid to them. Homebrewers go to Homebrew Con because they have learned to put in the effort to appreciate beer to a point that they make it themselves. As a homebrewer, that's particularly satisfying, and lots of fun. No one that goes to Homebrew Con is getting paid to. They pay their own money and take vacation time for the experience of joining fellow enthusiasts to further their appreciation of beer.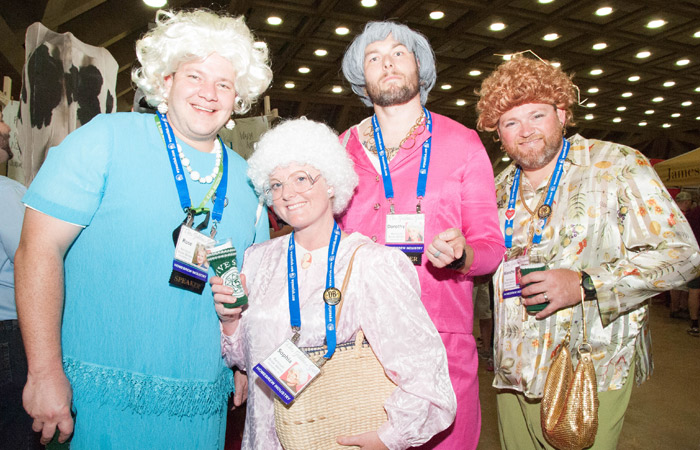 As craft beer evolves, the business of beer becomes more obvious, but I encourage you to recognize craft beer for what it is; a series of experiences that grows through effort put forth. Can you have fun drinking a non-descript beer out of a bottle? Sure, as long as that's what you are content with in that experience. Do many feel more satisfaction by exerting effort to learn more? Absolutely. It's like when we go to college and choose what we're going to study; sure, it's effort, but we like it because we chose it.
Are their negative aspects of beer? Yes, but don't let those instances confuse you as to why craft beer has become so popular. It's because it's fun.
CraftBeer.com is fully dedicated to small and independent U.S. breweries. We are published by the Brewers Association, the not-for-profit trade group dedicated to promoting and protecting America's small and independent craft brewers. Stories and opinions shared on CraftBeer.com do not imply endorsement by or positions taken by the Brewers Association or its members.