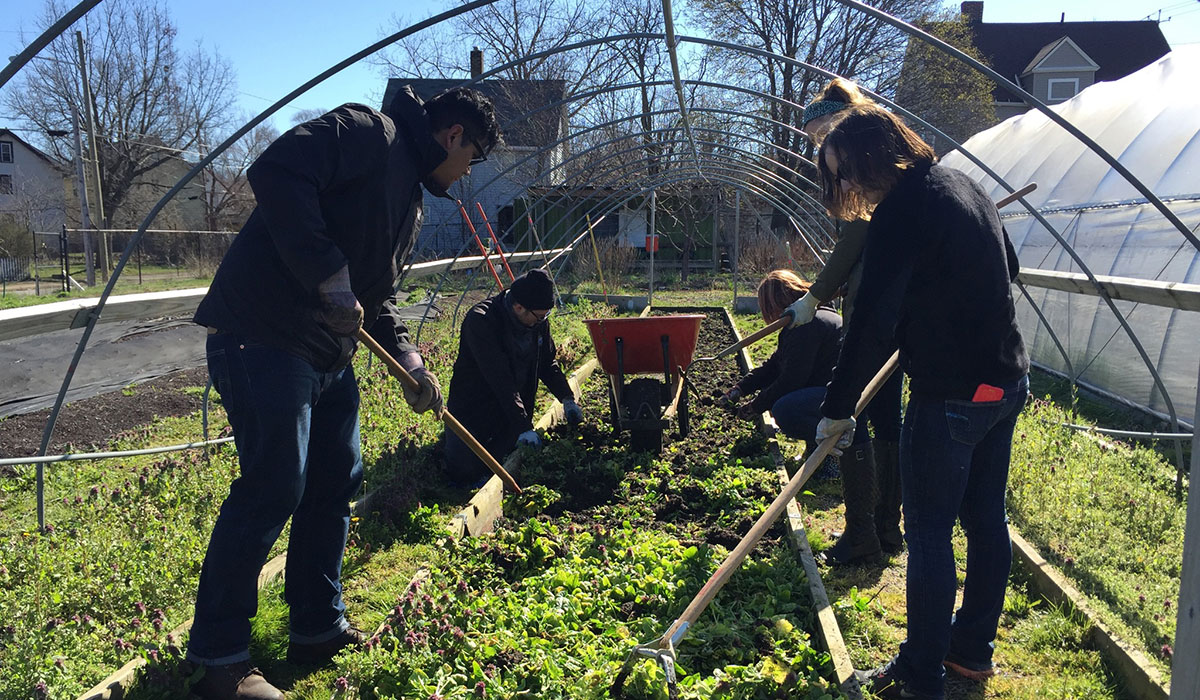 5 Green Brewing Initiatives You'll Love
Small and independent brewers are always in pursuit of green brewing initiatives, pushing themselves to change workflows to be better stewards of natural resources.
Environmentally-focused beer drinkers were ecstatic to raise a glass to the news of SaltWater Brewery's edible six-pack beer rings in 2016. Made of barley and wheat ribbons from the brewing process, the innovative rings won't harm sea life.
We also recently reported on major efforts by craft breweries, including Michigan's Brewery Vivant and Arcadia, to further rely on clean energy sources — and how about California's Half Moon Bay making beer from recycled water?
Here are five more green brewing initiatives you'll like.
(MORE: 12 Breweries in Historic Buildings: Reviving and Restoring the Past)
Sierra Nevada Brewing Installs Tesla Powerpack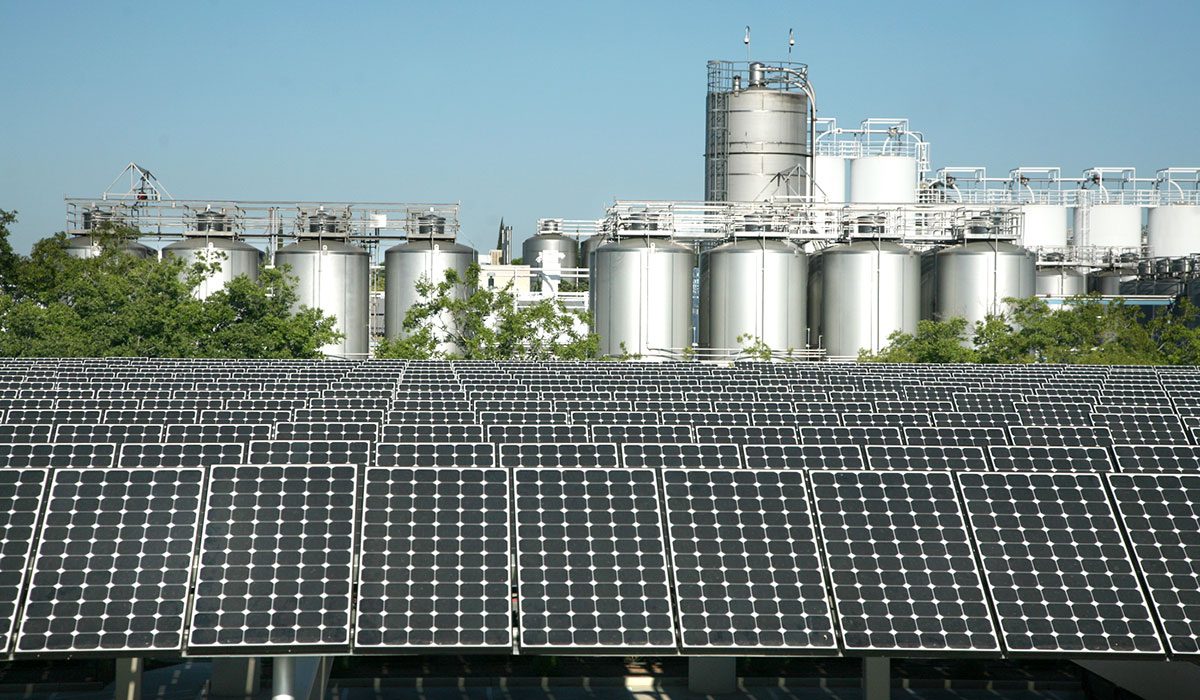 Always looking for new innovations in sustainability, Sierra Nevada recently installed a Tesla Powerpack system at the Chico brewery. The 500kW/1Mwh energy storage system allows more efficient use of the renewable energy tools, including the large solar array. The brewery also houses one of the largest privately-owned solar arrays in the country, supplying 20 percent of the brewery's electricity. In 2016, they earned LEED Platinum certification at the Mills River, North Carolina, brewery location.
"We built that brewery with sustainability in mind from the ground up and are so proud of the project," says Robin Gregory, Sierra Nevada spokeswoman.
(MORE: Craft Brewers Have a Legacy to Protect)
Great Lakes Brewing "Brewing Good" Project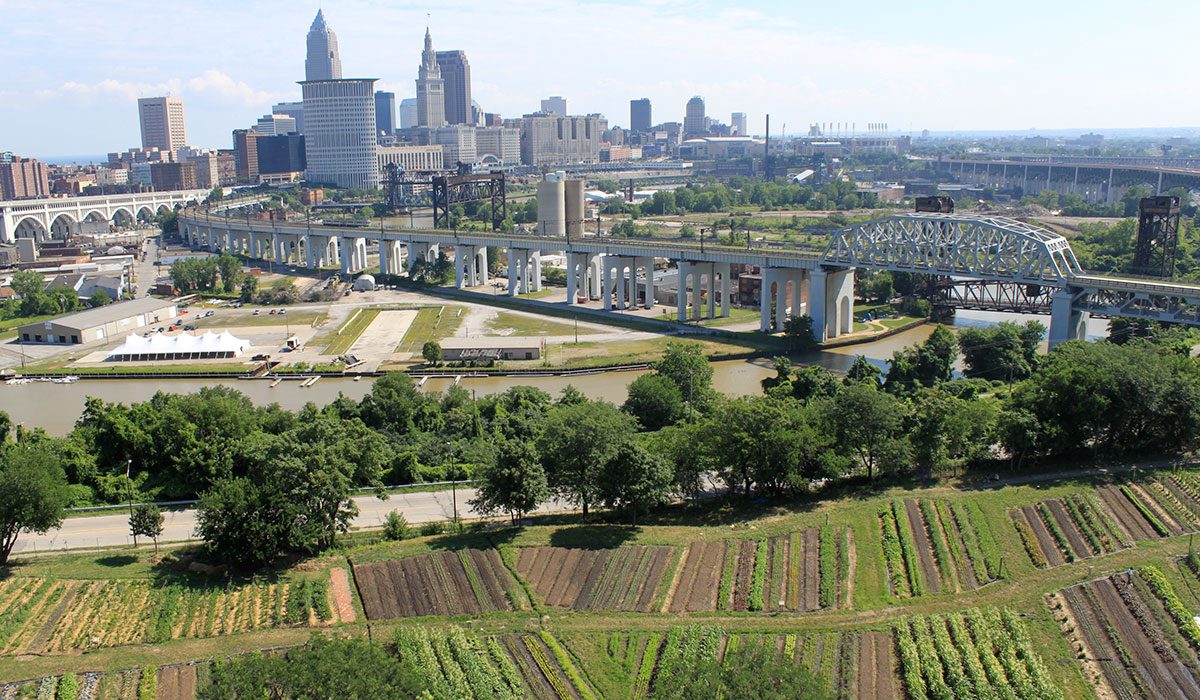 Great Lakes has launched Brewing Good, their latest sustainability project where they volunteer with non-profits throughout their distribution footprint during a Month of Service. Volunteers help clean waterfronts, parks and neighborhoods in the region, and the brewery donates $2,500 to each organization. Separately, the brewery has also raised more than $500,000 for clean water initiatives through the (Cleveland's?) annual Burning River Fest.
Marissa DeSantis, communications supervisor at Great Lakes Brewing, feels craft beer drinkers care deeply about the way their beer is brewed and really appreciate when it's done in a sustainable, eco-friendly way. "I think when our fans see us bring our values to life outside of the brewery and apply them to their own communities, the admiration for what we do only grows," she says. At a recent service event volunteering with the non-profit Friends of Pipe Creek Watershed, a representative thanked volunteers for their hard work. The representative reminded everyone you can't have a healthy planet without clean water, and a volunteer chimed in to say you can't have great beer either.
(MORE: 10 Craft Beer Festivals in 2017)
Abita Brewing Inspires a Town
This Louisiana brewery may have just inspired their whole town to be more sustainable. The town of Abita Springs announced they would transition to 100 percent renewable energy. LeAnn Pinniger Magee, chair of Abita Committee for Energy Sustainability said in a news release, "Our town already boasts the solar-powered Abita Brewery, and we can see firsthand how clean energy benefits our businesses and entire community."
What are some of those inspiring acts? For starters, the brewery utilizes the energy-efficient Merlin system, which reduces boiling time and carbon dioxide emissions using 70 percent less energy than traditional brewing methods. Abita uses a "bio-gas" from their own treated waste water to fuel their boilers.
Equinox Brewing Delivering Beer by Bike
"We are very small so fortunately don't have a lot of waste," says Shannon Westcott, owner at Equinox Brewing. The quaint and cozy brewery gets all of their electricity from wind power. In addition to that, they also installed a silo to get grain in bulk, which eliminates their grain bags. But probably the most unique environmentally-friendly feature is their specially developed bicycle that allows for keg delivery, reducing emissions from a delivery truck. It shouldn't come as a shock in the amazingly bike-friendly town of Fort Collins.
(MORE: Beer Styles for Beginners)
Beer Powered Beer at Alaskan Brewing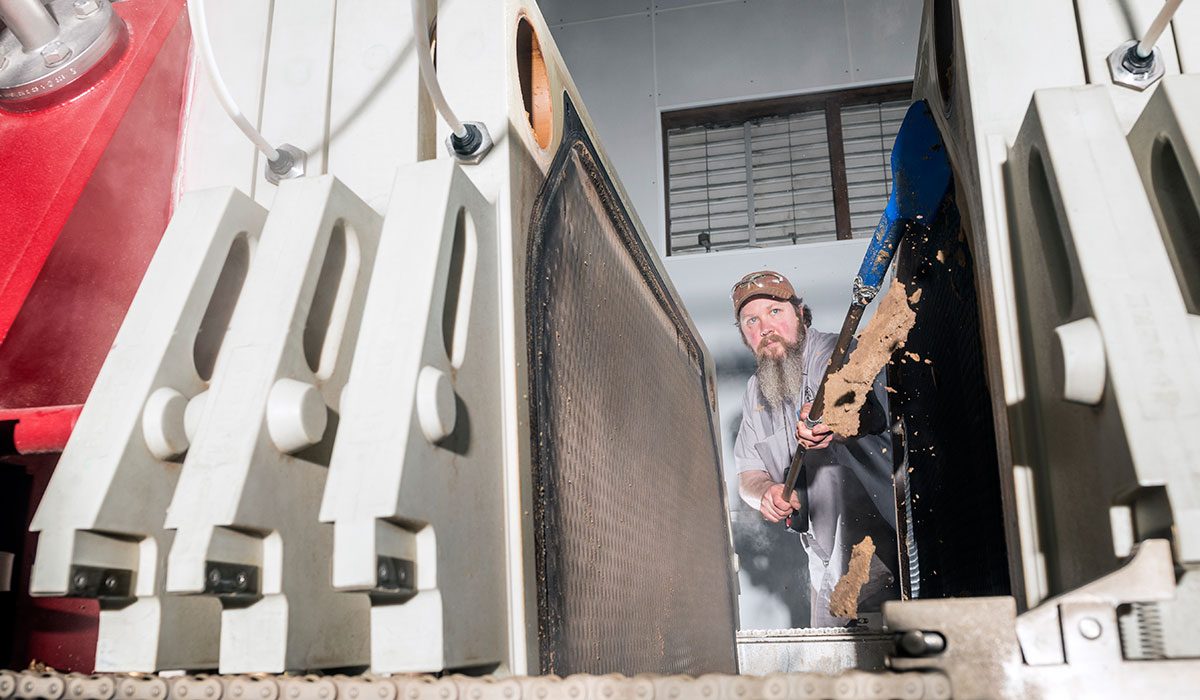 Alaskan Brewing creates "Beer Powered Beer" meaning they use their spent grain as a fuel source. They've even developed a steam boiler that runs 100 percent on it. Their electricity is generated from alpine lake taps that don't interfere with salmon streams. You also might remember they utilize a carbon dioxide reclamation system, which captures CO2 from fermentation for use throughout the brewery.
Marketing Specialist Melissa Griffiths says the Juneau brewery is inspired by their home. "Alaska is wild and beautiful and offers abundant resources", she says. The brewery has a sustainability committee to plan how they can continue to conserve those resources and increase efficiency.
Griffiths says they see a positive reaction when people learn that one percent of the proceeds from Icy Bay IPA go towards the Coastal CODE program, which benefits coastal and waterway cleanups and restoration projects across the U.S.
CraftBeer.com is fully dedicated to small and independent U.S. breweries. We are published by the Brewers Association, the not-for-profit trade group dedicated to promoting and protecting America's small and independent craft brewers. Stories and opinions shared on CraftBeer.com do not imply endorsement by or positions taken by the Brewers Association or its members.