What's the next IPA? It's a question people often ask Dr. Bart Watson, chief economist for the Brewers Association (publishers of CraftBeer.com). In a 2015 blog post,  Watson's answer was this: IPAs.
[newsletter_signup_box]
While the enormous growth of the American Style India Pale Ale continues unabated, a new type of IPA has emerged, becoming the most sought after, highly rated, incessantly talked about tap offering today. I'm talking about the so-called "New England Style IPA"; the "Hazy IPA"; and what I'm going to call the "Anti-IPA."
Look how right Watson was.
(READ: Brewers Association Releases 2017 Midyear Report)
The New England Style IPA is the Anti-IPA
Why am I calling the biggest trend in independent beer the Anti-IPA?
First, let's remember that New England Style IPA is not officially a beer style (despite our April Fool's Day  piece that's still fooling people).
Then, consider this: Not only does the New England Style IPA reject the classic IPA M.O. (i.e., bracing-bitterness), but when combined with its unorthodox appearance, I contend it commands an anti-hero appeal like Deadpool.
Since everyone is their own best beer expert, misconceptions about the (unofficial) style are sure to abound, adding confusion to the conversation.
But I am here to assert that our Anti-IPA is just a little misunderstood.
(READ: A New Independent Seal for Craft Brewers)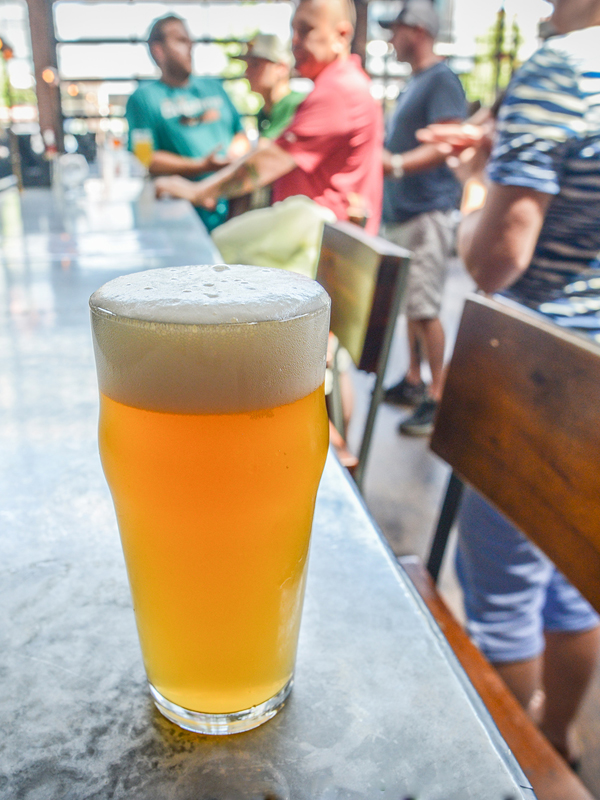 Don't Judge a Beer by its Haze
You've heard the saying, "Don't judge a book by its cover."  The New England IPA is no exception.
"I think the biggest [misconception] is surrounding the appearance itself," says Weldwerks Brewing Co.'s Neil Fisher. "Nearly all of the styles have some sort of haze, some which border on opaque."
Weldwerk's Juicy Bits rightfully garners its share of admirers. But Fisher avoids classifying Juicy Bits, and beers like it, as "hazy IPAs" because he thinks the term plays up "merely a byproduct of the process, and should never be the primary goal when brewing."
Many examples do take on a milky appearance akin to a milkshake or orange smoothie. The appearance has even garnered comparisons to high-pulp orange juice, prompting some drinkers to wonder, "What is all of that stuff?"
So, what is all that stuff? Let's explore.
(LEARN: CraftBeer.com's Big List of Beer Schools)
Why is a New England Style IPA Hazy?
It turns out, the answer is as murky as the appearance.
Fisher could not definitively say what creates the haze. Some fans assume it's the result of the heavy-handed late and dry hopping that the beer demands. Others point to the more characterful yeast that fail to settle out of solution — a term known as flocculation — which other yeast styles are known for. At the end of the day, it's probably a combination of both since hop components can absorb into yeast.
In any case, the hop matter and yeast, along with the use of other ingredients including chloride – as opposed to sulfate, which is common to other IPAs — water additions and oats in some cases contribute the distinctively softer mouthfeel.
He dismisses reports of professional brewers adding baking flour to New England IPAs as rumor and lore, and believes any who had, "did so mostly in jest."
(LEARN: 75+ Popular Beer Styles)
"The beauty of the style is that hop flavor, hop aroma – both reminiscent of fruit juice – and mouthfeel all take precedent over appearance," he says.
In addition to his own creations, Neil suggests those interested in seeking out examples of the style check out fellow Anti-IPA brewers from Tree House, Trillium, Great Notion, The Veil and Monkish.
"Those breweries seem to be constantly raising the bar for the style," he says.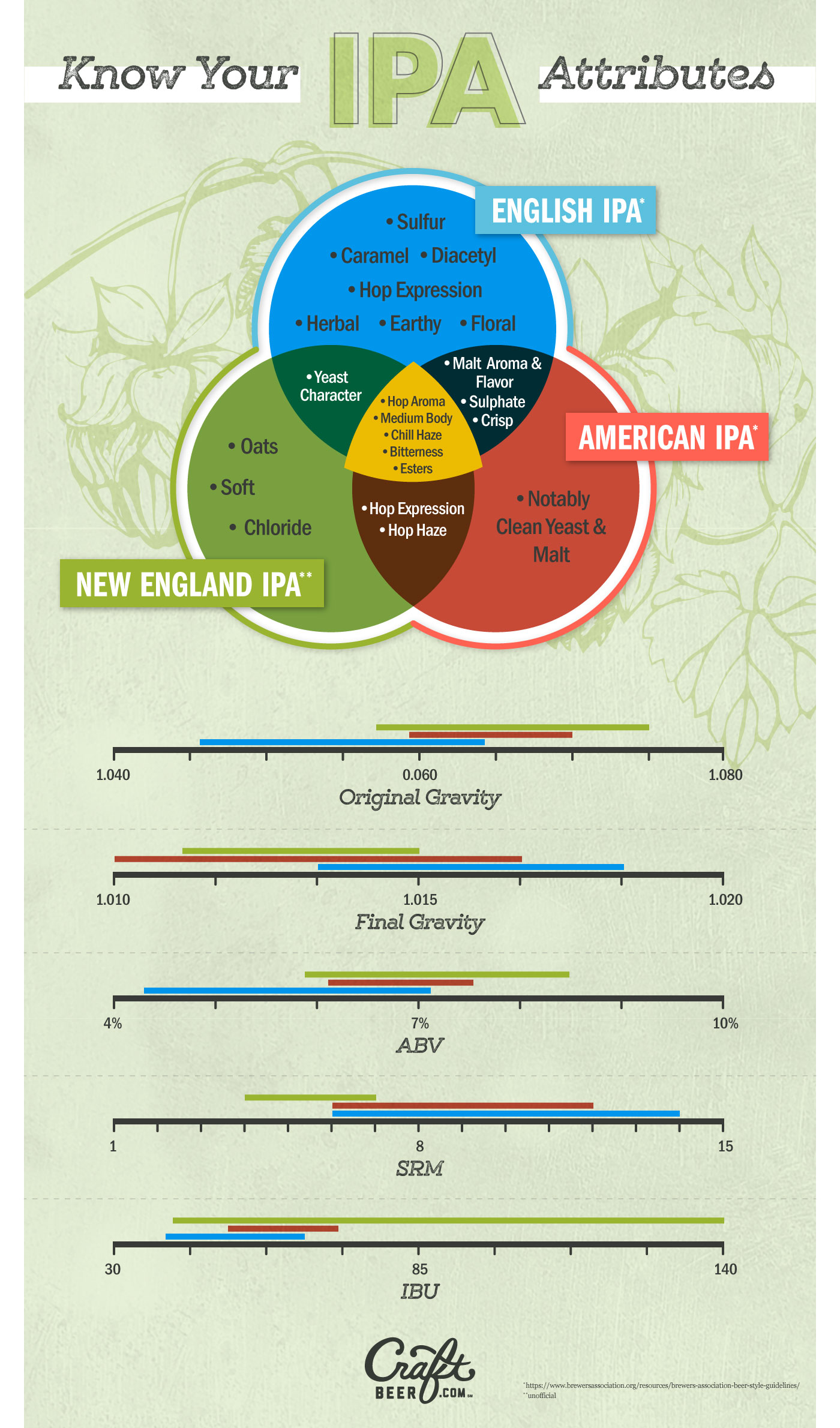 Drink Fresh
No matter if the haze personally appeals to you, the excess matter in these beers makes them highly perishable and could have impacts if you don't drink them fresh.
"Especially if the beer is stored refrigerated (as it should be) the haze particles will not dissolve as the beer warms, and it then becomes known as permanent haze," writes Mitch Steele, former head brewer for Stone Brewing who is now opening his own brewpub in Atlanta. "Permanent haze tends to clump together in the beer and stay there. The scientific technical term for this permanent haze that clumps together is 'floaties.'"
Drop In Brewing's brewmaster Steve Parks warns of the potential risks of packaging unfiltered, highly dry-hopped beer.
"Brewers who don't filter take on the added risk that not filtering beer brings," he says. Those risks include souring due to contamination, off-flavors from yeast autolysis, and buttery off-flavors from dirty draft lines.
(BEER TRAVEL: Where Should You Plan Your Next Beercation?)
Worth noting, yeast autolysis and draft line build-up are valid concerns, but hops provide microbial protection which could be presented as a mitigation to contamination. Nevertheless, with quality at the forefront of independent brewers' minds, it is imperative that we consider the effects that permanent haze presents to packaged beers sitting on store shelves.
Forget the Haze, Let's Embrace the Craze
Despite the confusion, beer fans are cray-cray for New England Style IPAs. The style confirms the ceasefire in the decades-long IBU arms race. The appearance offers mystique.
I believe the style has merit as a distinct style, even though it pulls attributes from both English and American IPAs. The characterful yeast reflects the English-style while borrowing its unbridled hop experience from the American take. At one point, IPA was strange. At one time, the innovative American IPA was the Anti-IPA. But beer lovers sure celebrate it now. Our chart above maps it al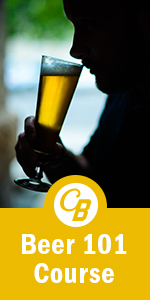 Personally, I hope that someday we'll celebrate these beers on the grand stage of the world's greatest beer competition. Neil Fisher agrees. He submitted a request for the Great American Beer Festival (GABF) to adopt the style as an official competition category, but it was not approved for 2017. That means style experts believe further exploration and understanding of the beer's nuances is imperative. And that's okay. These decisions take time and deserve careful consideration.
(READ: What Makes a Sour Beer Taste Sour?)
Meanwhile, the work for Fisher continues — and he'll continue making Juicy Bits the way he likes.
At its core, this beer not only represents brewing innovation, but it also captivates beer lovers fascinated by hops. The late hopping, indicative of the style, provides the same intense hop experience through flavor and aroma instead of, but not without, bitterness. Sure, there's a trade-off in the form of a different aesthetic that some people don't find pleasing. But that's alright. Many do, and if people want them, you can be sure there are brewers who will oblige. That's the life of an anti-hero.
CraftBeer.com is fully dedicated to small and independent U.S. breweries. We are published by the Brewers Association, the not-for-profit trade group dedicated to promoting and protecting America's small and independent craft brewers. Stories and opinions shared on CraftBeer.com do not imply endorsement by or positions taken by the Brewers Association or its members.