Brewing beer isn't easy. You study. You practice. You make mistakes. You practice more. You take notes and you take advice. Eventually, you get better.
Runners, cyclists and swimmers are wired that same way: They set goals. They train. They have setbacks. There are races that go wrong, and some that go right.
When you realize the similarities between the two, it makes total sense that people who are driven on a race course would be drawn to brewing.
And the similarities go beyond personality traits. The founders of Ghost Runners, Sufferfest and Headlands Brewing know that both sports and craft beer bring people together — and that's exactly what they're looking to accomplish.
(LEARN: CraftBeer.com's Big List of Beer Schools)
Sufferfest: A Health Scare Leads to Brewing Beer
Caitlin Landesberg learned those technical aspects when a health issue led her to homebrewing. That hobby became what's now a successful business.
Landesberg was a college tennis player and remains an avid runner. She's always eaten well and stayed in good shape, but about five years ago, she started feeling lousy. Her hair fell out. She had migraines. She had ulcers.
"I was really sort of discombobulated," she says. She didn't know why she felt so bad.
Landesberg was running an overnight leg during an ultra relay race when she was rushed to the hospital. Doctors discovered she had a thyroid deficiency likely caused by a food allergy.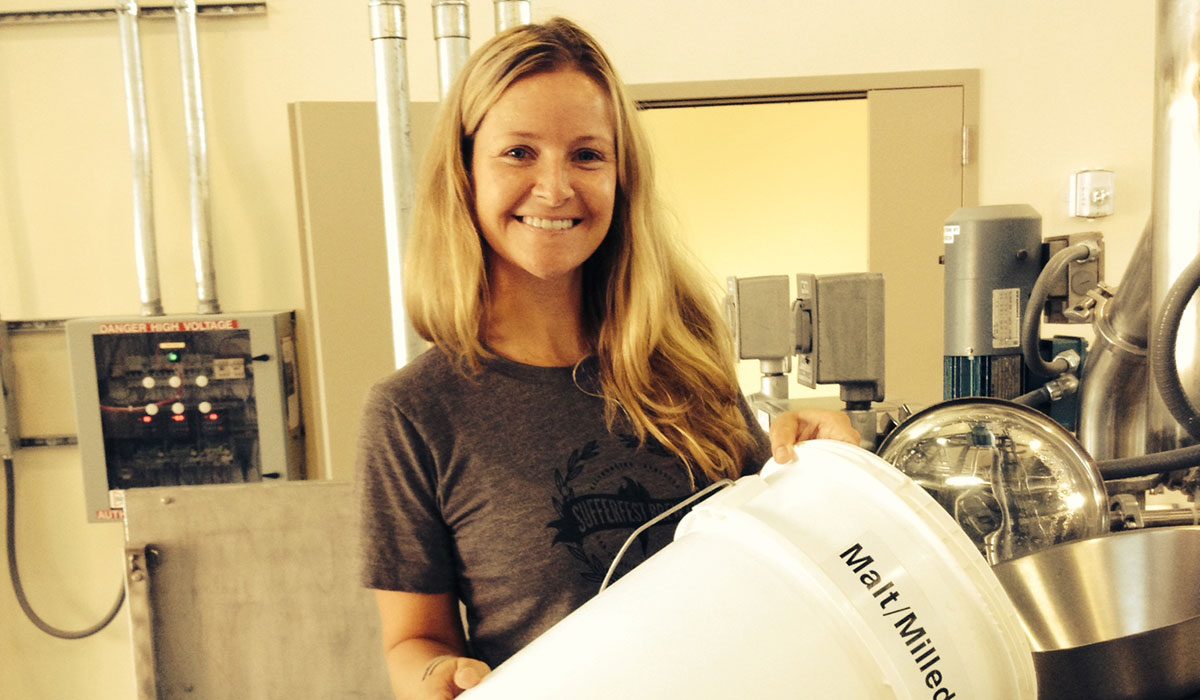 After eliminating various things from her diet — dairy, caffeine, sugar — Landesberg removed gluten and started seeing changes.
Within 10 days, her health problems were going away, she says. "It was like I was superhuman."
Accustomed to finishing a trail race and filling her commemorative glass with the local beer, Landesberg began bringing gluten-free beer to events. But none of them were quite the flavors she was looking for.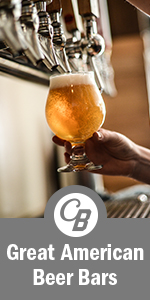 So Landesberg, after receiving the gift of brewing lessons from her husband, Stuart, started homebrewing.
It began as a "selfish" act, she says. "I wanted to drink the same beer as everybody else."
"Sufferfest was never really supposed to be anything," Landesberg tells us. "This was a happy accident. This was a hobby that turned into a glorified hobby."
Two years ago, she sat down with her husband and decided to make a go at turning that hobby into a real business. Landesberg says she'd realized, "If I don't scratch this itch, I will always be itching."
Landesberg had always worked in high-tech product and brand marketing. She knew brewing beer wasn't her core skill set, but tells us her competitive nature pushed her to keep making better beer.
Eventually, Landesberg passed out her gluten-removed beer to friends, family and even top runners she respected. She wouldn't mention it was different than other beer. She says it was an awesome feeling to watch them drink it — and like it — without realizing it was gluten-removed.
They'd give it a year, the Landesbergs decided, and Sufferfest shipped its first beers in March 2016.
Now, Sufferfest distributes its Taper IPA, Summit Blonde and Epic Pilsner to about 340 placements in California, from Lake Tahoe to Los Angeles.
(LEARN: 75+ Popular Craft Beer Styles)
The name of her company developed organically. Landesberg had always called beer "sufferfest," a word that refers to the suffering endurance athletes experience during an event, as well as the sense of camaraderie afterward.
Milestones and personal experiences often tie into Landesberg's beers: She created Epic for her wedding; An injury inspired Taper.
"If I don't scratch this itch, I will always be itching." ~Caitlin Landesberg, Sufferfest Beer Co. Founder
Earlier this year she gave birth to her baby girl, Frances. Soon after, she, "wanted the beer that's going to get me out of this postpartum body and back in shape."
She envisioned which beer would be in her hand after that first big run, on a hot, sunny day, "when you're just dripping sweat," she says. The answer was the Summit Blonde.
"We're an outdoor brand that loves our beer," Landesberg says.
At first, she was worried that mindset might be the company's biggest disadvantage. But it's "become something that's defined us," she says.
Ghost Runners: An "Out-of-Body Experience"
Like Landesberg, Jeff Seibel has long viewed beer as his reward at the end of a run or workout. He and his wife Amy own Ghost Runners Brewery in Vancouver, Washington. They started it in 2012 in a backyard shed.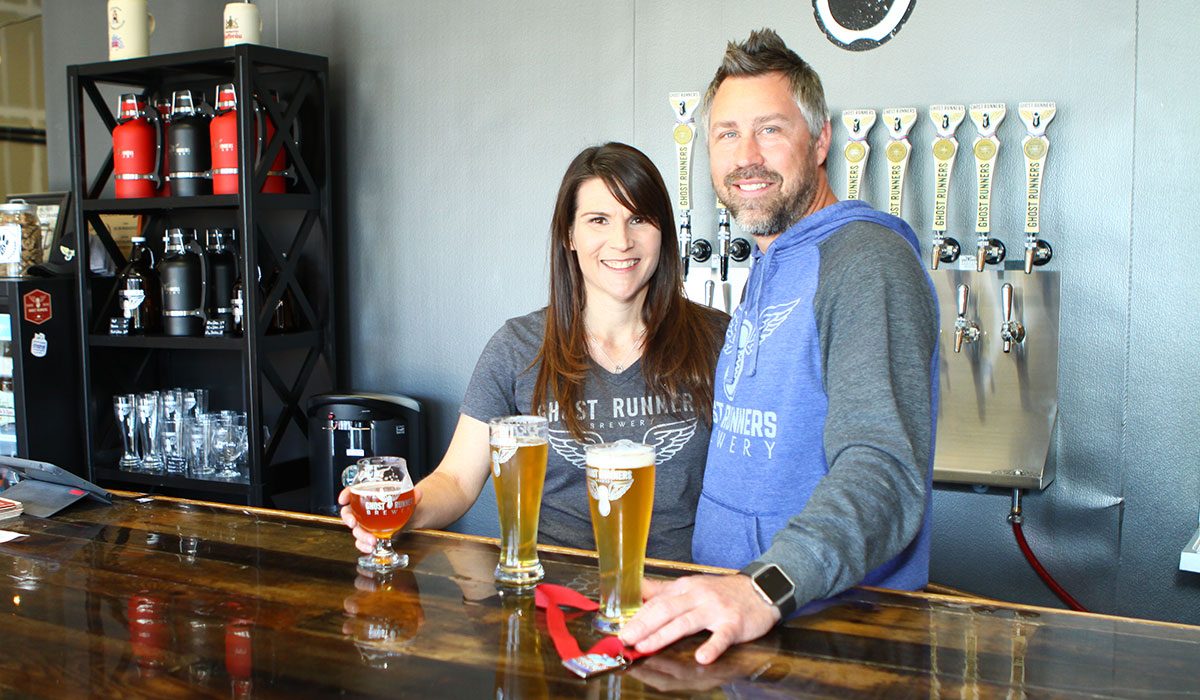 Jeff Seibel got into running after watching Amy compete in a Muddy Buddy ride and run 10K relay. The next year, he and Amy joined forces in the event and placed second in their age group. That race hooked him for good.
The name of the brewery itself refers to that "kind of out-of-body experience on an eight- or 10-mile run where … you can do it forever," Seibel says.
It's not just runners who can relate. He says all athletes — "whether you're a swimmer or climb Mount Hood."
That first year, Ghost Runners self-distributed to six or seven local restaurants and bars.
(READ: Craft Beer Bars That Changed Their City's Beer Scene)
"They kept buying and rebuying and rebuying," Seibel says.
In 2015, Ghost Runners purchased its current digs, a 10-barrel brewing facility with a tasting room in an industrial park between two freeways in the middle of Vancouver.
"Not a lot of cool things to see when you're running out here," Seibel says. "That's why the attraction of the Waterfront to us was highly important."
Seibel is referring to the company's second location, a brewpub set to open next spring or summer as part of The Waterfront Vancouver, the city's estimated $1.5-billion, 32-acre development along the Columbia River.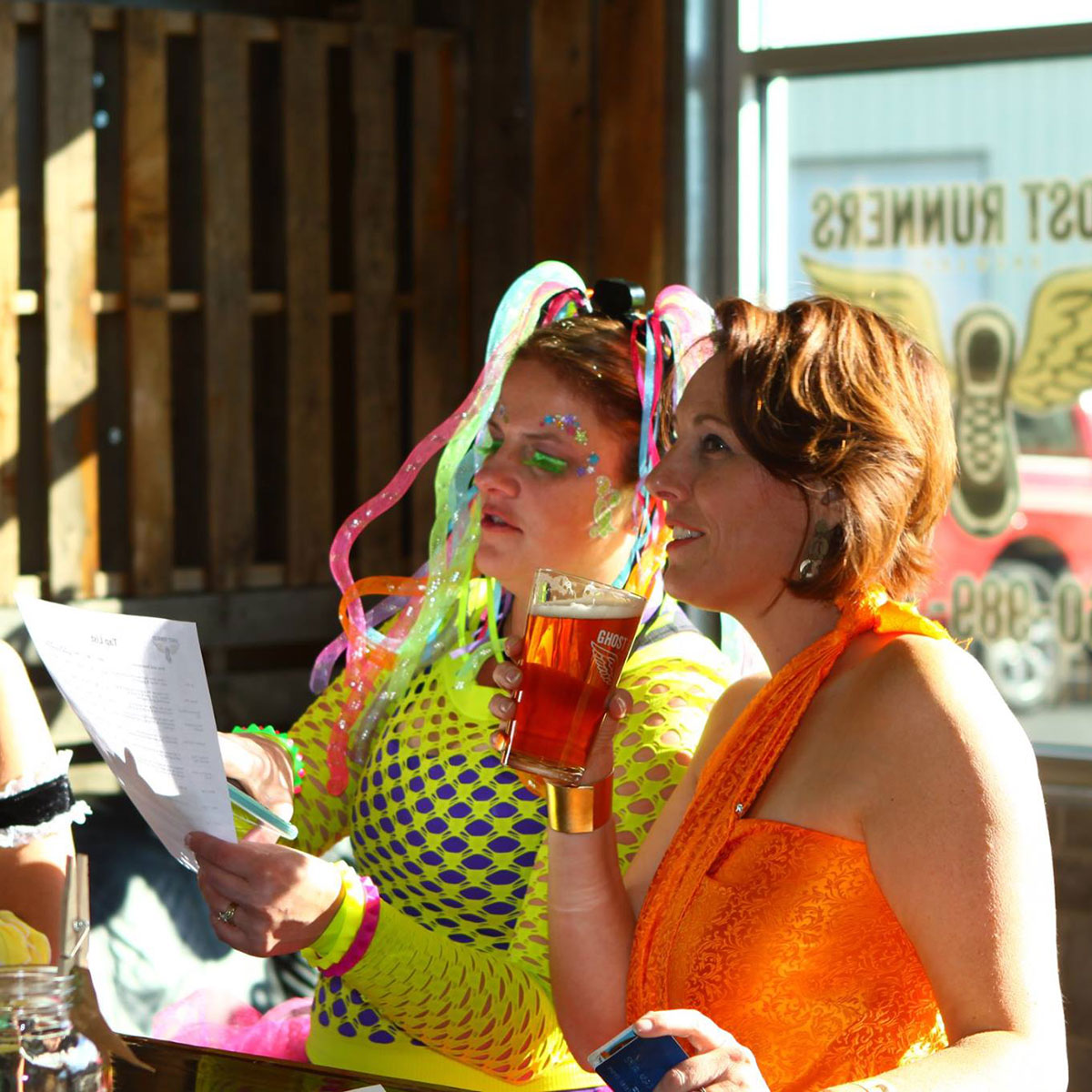 Seibel said the brewpub will be "casual, family friendly, laid back." He expects its proximity to local running groups and its outdoor seating to attract runners.
(COOK WITH BEER: 5 Cookie Recipes That Use Beer)
Ghost Runners's beers have running-themed names as well, including Running Up Pils, the Out 'N Back Amber, 5K IPA and the Pre-HOPtaine.
The brewery used to have an imperial stout called Fartlek, a term for a training method that involves alternating periods of faster running with slower running. That beer met with questions — "What the heck is a fartlek?" — and Ghost Runners's own bartenders and servers didn't want to say the name. (The Seibels have since changed the name to Strong Leg.)
Seibel said the new brewpub will be the perfect place to experiment with wild beers.
Headlands: Adrenaline Junkies Open a Brewery
Phil Cutti and Patrick Horn are no strangers to adventure. And they say a lot of those adventures either begin or end with a beer.
Cutti and Horn are the co-founders of California's Headlands Brewing Company. They originally met through homebrewing and open water endurance swimming, and then launched the brewery in July 2014.
Cutti has long been a member of Night Train Swimmers, a group that raises money for charity by completing what it calls "unprecedented" and record-setting swims. Cutti had joined the group when a broken back waylaid his running (triathlons, marathons and ultrarunning) and he turned to swimming to "feel human again."
When Horn's wife, Laura, joined Night Train Swimmers, Horn began serving as co-captain on the boat for some swims.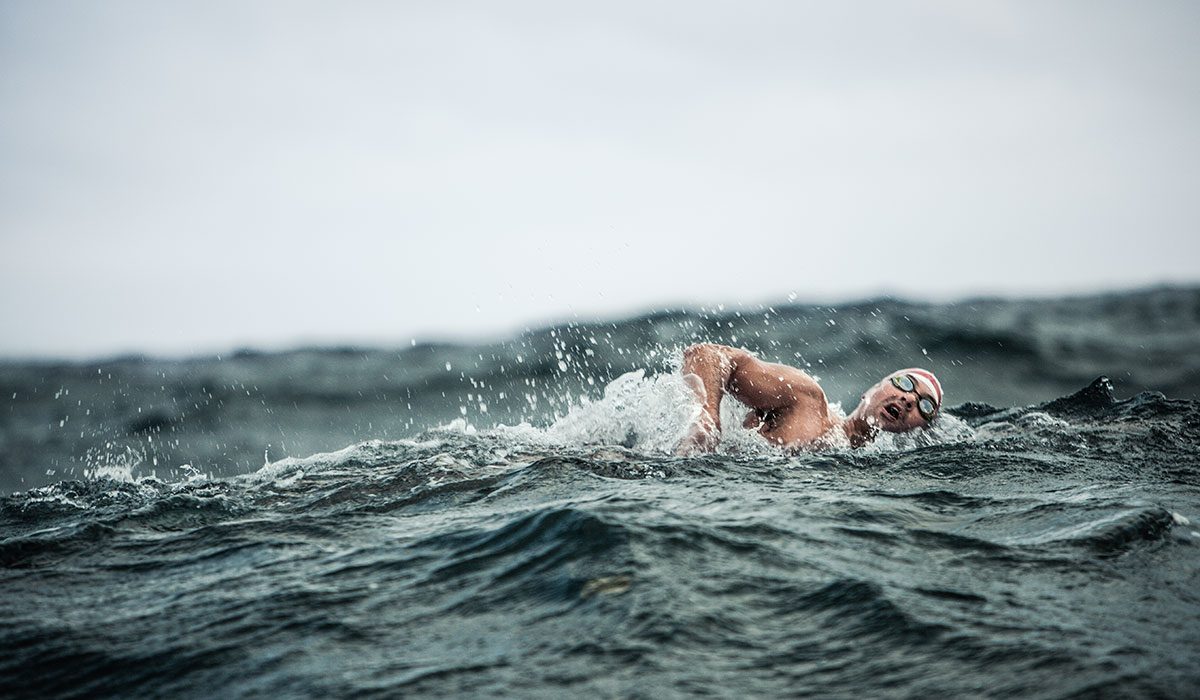 "We just had a really strong relationship built out of that," Cutti says. The two figured if they could survive those swims, they could handle being in business together.
"It kind of fortified our relationship and also the ethos of the company," Cutti says. "We're a lifestyle beer brand that goes out and does conservancy work."
Horn recalls one night at dusk when he was driving the boat while Cutti was swimming.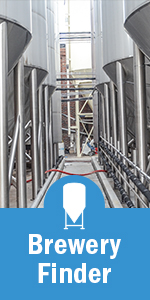 "I look back over the stern and see this fin pop up," Horn recalls. The shark started trailing the boat. Horn had somebody else grab the wheel. "And I head back toward the stern. Of course, we have not told Phil this," Horn says. "Phil does not need to know that there's teeth about 20 yards behind him."
The shark got even closer before the noise of the diesel engine scared it away.
And Cutti recalls being in the water as the sun was setting – prime feeding time, and watching large numbers of jellyfish come to the surface.
(MORE: 6 Vegan-Friendly Brew Pubs)
"It's uncanny how many times that you're trying to avoid this thing and they hit you smack in the ribs," Cutti says. "And it is literally like being shocked."
Once Horn and Cutti launched Headlands, they would have what Horn calls "little strategy sessions (on the boat) in the middle of total chaos."
Headlands has four core beers that it distributes mainly throughout the greater Bay Area, and Cutti and Horn rotate seasonal brews in throughout the year. The beers carry names that evoke the region Cutti and Horn call home: Wolfback Ridge, Hill 88, Pt. Bonita and Hawk Hill.
Headlands Brewing sponsors local events like beach and trail clean ups. They also support organizations including the San Francisco Baykeeper, Shark Stewards and the Pints for Prostates campaign.
"We want to be known as a good steward of the community," Horn says.
CraftBeer.com is fully dedicated to small and independent U.S. breweries. We are published by the Brewers Association, the not-for-profit trade group dedicated to promoting and protecting America's small and independent craft brewers. Stories and opinions shared on CraftBeer.com do not imply endorsement by or positions taken by the Brewers Association or its members.