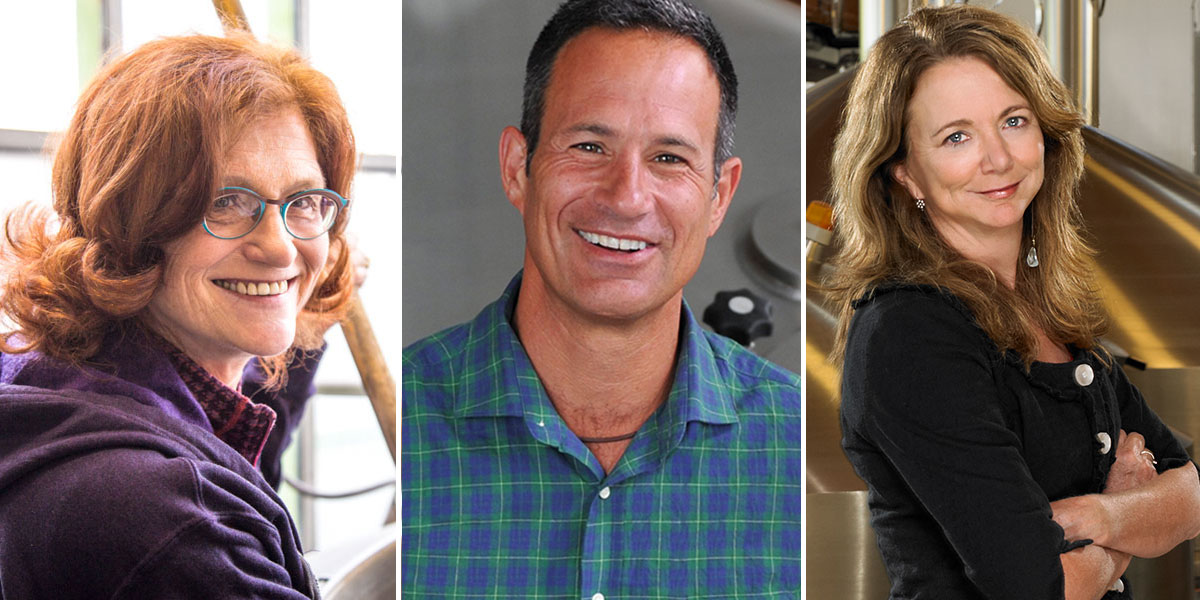 Untold Stories from Craft Beer Founders
When the founding mothers and fathers of craft brewing began their quest to make great beer, they had no idea what the future would hold. Today many of them look fondly on those early days when the hands-on brewing and innovation started. Kim Jordan, a founder of New Belgium Brewing in Fort Collins, Colorado, says that "Our people were special. They came from all backgrounds but came together naively, sharing warmth, generosity and camaraderie. We still are friends now." She also mentions that they were "stubborn, dedicated and innovative."
But not everything about it was great — although perhaps these pioneers were too busy to notice. Rob Tod, the founder of Portland, Maine's Allagash Brewing, built his brewery by hand using old dairy equipment, as did Ken Grossman at Sierra Nevada Brewing in Chico, California. There was no ready brewing equipment then.
Tod reflects that "Those days were miserable. Working 24/7. Not paid by distributors. All manual labor. Wet and hot all the time. I thought I would spend the rest of my life mashing, welding, and shoveling grain."
(VISIT: Find a U.S. Brewery)
Kim Jordan recalls that hard work, saying that she was, "serving beers on Thursday, Friday and Saturday, delivering a newborn son the following Wednesday, and opening a new brewery the subsequent Monday."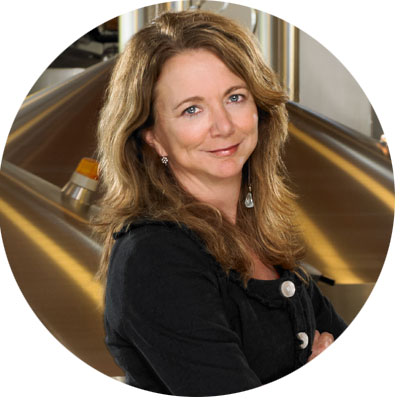 When the first wave of breweries started over 30 years ago, there were about six breweries. They could not possibly have predicted that now there would be over 6,000, and opening at almost 1,000 a year. It's like being on a plodding Conestoga wagon and imagining riding the Millennium Falcon that's in hyperdrive.
In the Early Days of Craft Beer …
Among the spearhead was Sierra Nevada Brewing in 1980. As a teenager, Grossman became a homebrewer when his friend's homebrewing father taught the two boys the ropes. After going to Chico and later opening up a homebrew shop with his wife, a few years afterward, Grossman decided to open a brewery. His research took him to New Albion Brewing in Sonoma, California, generally regarded as the first microbrewery and a beacon of what was to come.
New Albion's owner, Jack McAuliffe, fabricated the brewery using 55-gallon re-purposed drums for the mash tun and fermenters. McAuliffe gave Grossman two prescient pieces of advice which Grossman remembers to this day: "Bring plenty of money," and "A brewery is a very strict mistress." Good advice for every brewer. The second beer brewed at Sierra Nevada was their Sierra Nevada Pale Ale which remains their flagship today.
There are many reasons why the pioneers got into brewing. One of the more interesting is Larry Bell, the founder of Bell's Brewing in Kalamazoo, Michigan, who says, "I did it because I didn't want to go to jail."
(READ: Inside a GABF IPA Gold Medal Winning Brewery)
Also a homebrewer, Bell was brewing for himself and then friends started drinking his beer. It became widely known, so he began selling the beer out of his basement. A late night knock on the door by friends seeking beer created a big scare that it might be the police and Bell says, "My options were being arrested or getting a license. I did the latter."
"I went from not knowing the industry even existed to wanting to do it for the rest of my life."
On the other end of the spectrum was Rob Tod. A young geologist without employment, Tod got a job as a keg washer through a friend who worked at a brewery. Within two days, Tod relates, "I went from not knowing the industry even existed to wanting to do it for the rest of my life."
There were no role models for starting a brewery in the '80s and early '90s. Several gave up successful jobs to do it. Jack Joyce, co-founder of Rogue Brewing in Oregon, invested in a brewpub with some Nike colleague friends. When the brewpub's till was illicitly tapped, Joyce started running it and found himself in the brewing business.
John McDonald, the founder of Kansas City's Boulevard Brewing, after checking all the available domestic and imported beers, simply decided, "I can make a better beer than is being made now."
Sam Calagione of Delaware's Dogfish Head Brewery wanted to, "fight the powers that be and do something creative." He started Dogfish after making only eight batches of beer as a homebrewer — hence the brewery's motto: "Off-Centered Beers for Off-Centered People."
(READ: The Evolving Role of Women's Contributions to Brewing Beer)
Jim Koch, Boston Beer Company's founder, is the sixth-generation brewer in his family. Working as a manufacturing consultant he decided, "The rest of life starts tomorrow." He decided he could make a living with a small brewery, even though there was, "zero possibility of making a lot of money. Surviving was the goal."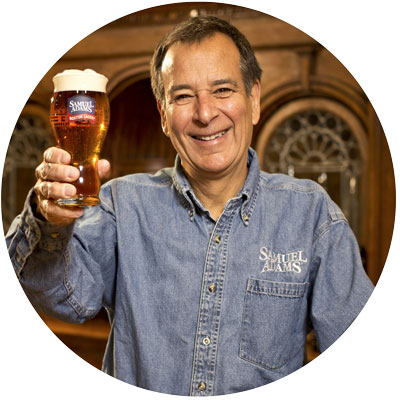 Fortunately, his father found his grandfather's old ale recipe in the attic. Koch, with homebrew supplies bought from the back of a canoe store, made many batches before perfecting it. The result was Boston Lager, a decocted, krausened, and dry hopped beer that is still the brewery's flagship.
Contracts on Bar Napkins and Early Brewery Business Plans
Far from today's turnkey operations, the original craft breweries were mostly equipment sparse but overflowing with creativity. Used dairy equipment was often being cobbled together and even those systems were high end. Larry Bell was brewing out of a 15-gallon stew pot. Sam Calagione bought a 12-gallon brewing system that fit in the small back room of the brewpub. Jack Joyce had a seven-barrel system in Rogue's Ashland, Oregon, basement. Another basement brewery, the start of New Belgium, had unusual, fabricated square fermenters to fit along the house's basement walls.
Being creative also extended to some contracts. Brett Joyce recalls his father telling the story about being caught in a freak snowstorm in Newport, Oregon, while looking for a new brewery site. Joyce met a woman at a bar named Mo with an empty building. He wrote a contract on the back of a napkin and Rogue has been there ever since.
Deschutes' Fish mentions that his first major contract at the Mount Bachelor Ski Resort was signed on a handwritten piece of paper.
Business plans were no more advanced. Grossman's first business plan was to brew 1,500 barrels and grow to 2,500 barrels. Koch's most optimistic business plan was to reach 5,000 barrels.
Stumbling Blocks for Early Craft Beer Founders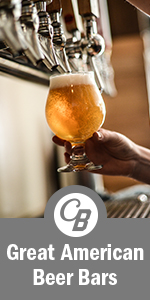 Two major stumbling blocks for the trailblazers were funding and distribution, both of which were major sources of heartburn as the industry developed. The bankers and distributors usually had no idea what a craft brewery or brewpub was and refused to provide loans. Gary Fish says, "We had to create bartenders' interest, bankers' interest, distributors' interest, retailers' interest and regulators' interest."
Several founders tapped their family's bank accounts or retirement savings. Kim Jordan took out a second mortgage and used credit cards to the limit. Jim Koch lived on a second mortgage but had "no office, no phone and no overhead." Carol Stoudt got funds from her children's godparents among other friends and family.
Distributors were a particularly thorny early issue and self-distribution often was the primary option. Allagash's Tod says, "We couldn't get any distributors or retailers to carry the beer and, if they did, the customers often would not buy the beer."
Jim Koch was turned down by all five Boston distributors, so he says, "I went door to door selling one beer at a time from my one truck out of my briefcase."
"We had to create bartenders' interest, bankers' interest, distributors' interest, retailers' interest and regulators' interest."
Gary Fish was more creative. He sold beer to a ski lodge which was the largest account in Oregon and then asked them who he should distribute the beer through. After some Portland tavern owners visited and wanted his beer, Fish went out, bought beat up kegs, and sent them filled to Portland in a truck carrying recycled cardboard.
(READ: These New Craft Breweries Leave a Big Impression)
Innovative Thinking
With these humble beginnings, the founders were forced to innovate. What is now taken for granted by craft beer drinkers slowly evolved step by small step. Coolships were a stab that Rob Tod decided to try after a trip to Belgium. He expected nobody would be crazy enough to replicate that. Wrong! Jack Joyce wanted to screen print bottles to make them unique because nobody else would spend that amount of money on labels. Wrong!
The list goes on. We can include: seasonal beers, a host of unusual ingredients of every kind (some even requiring federal approval to import), extreme beers, barrel and wood aging, sour ales, resurrecting forgotten styles like gose and grodziskie, creating new styles such as double IPAs and New England IPA and other IPA constructions, and even craft malting to service the craft beer community.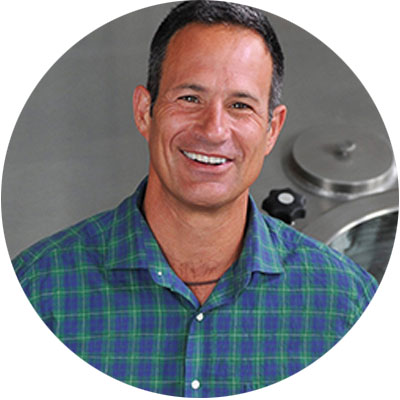 Of course, sometimes the creativity backfired. Brett Joyce recalls that for a garlic festival Rogue brewed a garlic beer he says was, "The worst beer ever made."
Perhaps the most unexpected side effects of craft brewing have been urban revitalization, delivering immeasurable benefits and value to communities. Jordan recalls, "We picked those areas because there was cheap real estate, counterculture, and it was away from the center where we could get in trucks, grain deliveries, and aromas."
They established what became hubs and attractions for other craft industries. Now urban planners seek out breweries to attract those ancillary small businesses and they have become a driving part of urban renewal.
Craft Brewing Builds Communities and Camaraderie
The craft brewing industry is simply different. While many industries turn businesses into factories and pull businesses from communities, Tod proudly relates, "Craft breweries give back to communities."
They've also, as Boulevard's McDonald says, "proved that bigger is not better."
Stoudt's Carol Stoudt adds, "People like to support independent breweries because they know where it is made and who makes the beers. There is a connection with consumers."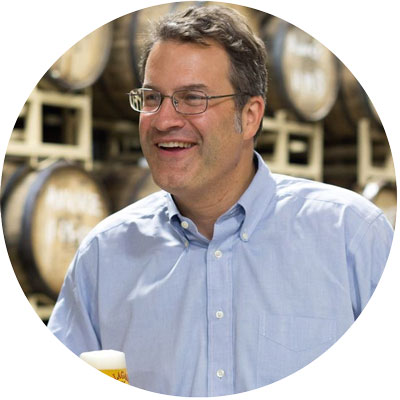 Calagione posits that "Independence matters because, contrary to the international brewers, craft brewers are in for the long-term interest of the drinkers and the quality of the beers."
For the founders and other brewers, there are many things that make working in the industry very special. Most of them love the lifelong friendships that have developed and the camaraderie, which generally has continued from the early days through the present. It's an industry where people are willing to work together and share information and resources. Both Allagash's Tod and Boston Beer's Koch report that while there is greater competition now, camaraderie still flourishes and each can give numerous examples of recently working with and helping other local and sometimes distant brewers. They also love the passion involved in brewing which happily continues with the new generation.
Attention to quality and local preferences is another factor in craft brewing's allure and success. Brewers such as Rogue's Brett Joyce say, "There is the ability to start from scratch with an idea and watch it transform into something that your customer drinks and enjoys."
With the growth of the craft beer industry, many breweries have received continuing offers to purchase them, but most have turned down those offers so often that such approaches have waned or disappeared. One of these is Rob Tod who proclaims, "I did not get into the business to sell it. I love what I am doing and going to the brewery each day. Everyone is so passionate and I can provide a lot to the community."
(INSTAGRAMMERS: Show Off Your Photos of the Independent Craft Brewer Seal)
Brett Joyce, echoing his Rogue Brewing's founding father Jack, says, "There is nothing less Rogue than selling the company. We decide what we want to do. There is great freedom but also great responsibility."
Jim Koch says, "I would make a terrible employee." Larry Bell admits, "I'm not good working for others."
Koch also asserts, "When I founded Boston Beer 34 years ago, I had the title of founder and brewer, and over all this time I have yet to get a promotion."
What's Changed the Most Since Craft Beer's Early Days?
The growth in the number of breweries, an effect of the public embracing the craft beer movement, is probably the biggest change since the early days. Some growth is related to the explosion of taprooms, something the pioneers avoided, thinking it would draw people away from the pubs.
When Brett Joyce started at Rogue about 12 years ago there were 1200 breweries. Now, small again is beautiful. There are more than five times that number making for much more nearby locations.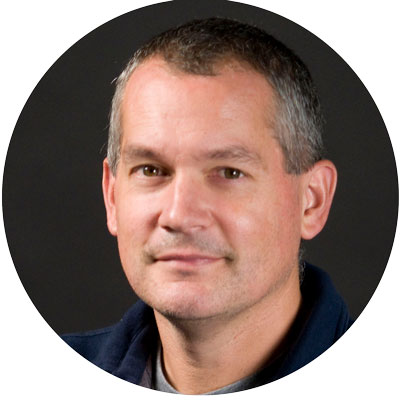 As Deschutes' Fish says, "The growth has spurred the availability of dedicated brewing equipment availability for new brewers, eliminating the need to search on farms for used dairy equipment."
It also has made entry more accessible. While this rapid growth has raised the competition for both taps and shelf space at retailers, new brewers still have that deep passion and camaraderie.
The high level of beer education in the current generation of drinkers and their interest in learning has typified the new beer drinker. Grossman notes, "Early on it was rare to find anyone who knew about hops or how to brew." In the beginning, customers recoiled at sour beers, returning them and saying, "This has gone bad!" Cloudy weizens and bottle-conditioned beers were looked on with dubious eyes. According to Deschutes' Fish, "Now we have customers who are interested in being educated and everyone is a brewer."
Together with the industry's continuous growth there has been a vast increase in research, variety and availability of hops, malts, and yeasts, all of which have become international markets and subjects of continuing experimentation. The scope of these ingredients together with the traditional innovation of craft brewers and the beer lover's desire for new tastes has led to the creation of new styles, and the unearthing of a number of traditional styles that had nearly fallen into oblivion. Among other creations we are seeing beer/wine hybrids, obscure fruits that sometimes need federal approval to import and simulations of many mixed drinks. The variety seems to be endless.
Allagash's Rob Tod regales that, "Innovation is at the core of craft brewing and we now have over 6,000 innovation centers."
Who knows what changes are coming? Perhaps only Ninkasi and her colleague gods and goddesses of beer can see this future.
CraftBeer.com is fully dedicated to small and independent U.S. breweries. We are published by the Brewers Association, the not-for-profit trade group dedicated to promoting and protecting America's small and independent craft brewers. Stories and opinions shared on CraftBeer.com do not imply endorsement by or positions taken by the Brewers Association or its members.