Discrimination Lawsuit Targets California Brewery's Women's Beer Forum
A California brewery's project meant to empower women in their craft beer journey has hit an unexpected – and costly – road block.
Eagle Rock Brewing was founded in 2009 by Jeremy Raub, wife Ting Su, and father Steven Raub. The family-owned microbrewery was one of the first breweries to operate in Los Angeles in 60 years. Their focus: brewing "high-quality beers, that are well-balanced and approachable."
Eagle Rock quickly garnered attention by winning gold in the 2010 Great American Beer Festival in the pro-am category. In addition to accolades and Eagle Rock's community citizenship came the Women's Beer Forum, a project Ting Su started to provide women with an opportunity to learn about craft beer in an open and safe place.
Sounds like a worthy project, right? We thought so, but Ting Su's Forum was recently the target of a discrimination lawsuit.
(More: What is Craft Beer?)
An explanation from Ting Su on The Women's Forum Go Fund Me:
"In November of 2017, we received an email from an individual who claims to be a men's rights activist. He reported that he emailed our general email line and was informed by one of our staff that the upcoming Women's Beer Forum was for 'women only.' He then proceeded to demand thousands of dollars from us, while also threatening a discrimination complaint through the government if we refused to pay. Since he had never purchased admission through our online sales portal, we were unaware about his request to attend the Women's Beer Forum. We apologized about the miscommunication and offered him an opportunity to learn about the same flight of beers provided at the event for the same ticket price. He declined the educational opportunity and instead filed a claim through the Department of Fair Employment and Housing (DFEH). After 7 months of waiting for a response, DFEH notified us of their decision that there was reasonable cause to open a case. Our only options: Pay a settlement to him or defend ourselves in a potential lawsuit that they would file on his behalf."
(MORE: Pride, Not Prejudice: Brewing Safe Spaces for the LGBTQ+ Community)
Eagle Rock was forced to defend the project or settle. They knew that to defend this investigation would be financially costly and would mean risking the brewery.
Ting Su and Eagle Rock chose to settle.
"It kills me," writes Ting Su. "It's something we had to do in order to protect the business (Eagle Rock Brewery), our home, the livelihoods of our team, and the investments made by friends and family who believe in us. At this point, we still have to come up with the funds for our legal fees and the settlement amount."
Ting Su has set up a Go Fund Me campaign to ask supporters to help the brewery recoup the settlement money and to fight for justice.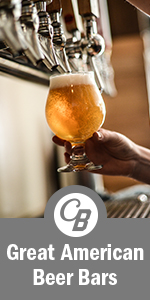 "To prevent this from happening again in the future, we are also raising funds to build awareness throughout the beer and small business communities. Our goal is to work on getting legislators to amend the Unruh Act and eliminate the ongoing abuse of this law."
(VISIT: Find a US Brewery Near You)
The fundraiser has received over $15,000 in pledges to support Eagle Rock and the defense of small business and women's groups.
The issue of diversity comes up a lot in the craft beer world today. Amazingly, the simple idea that the craft beer world could be anything but exponentially enriched by finding ways to invite, introduce and welcome as much variety of demographic, experiential and cognitive diversity as possible is beyond me. And as I've expressed and time again, craft beer is and should be about having fun, enjoying great beer and including anyone who supports that. Ting Su's story is a cautionary tale, but hopefully a success story, too.
CraftBeer.com is fully dedicated to small and independent U.S. breweries. We are published by the Brewers Association, the not-for-profit trade group dedicated to promoting and protecting America's small and independent craft brewers. Stories and opinions shared on CraftBeer.com do not imply endorsement by or positions taken by the Brewers Association or its members.