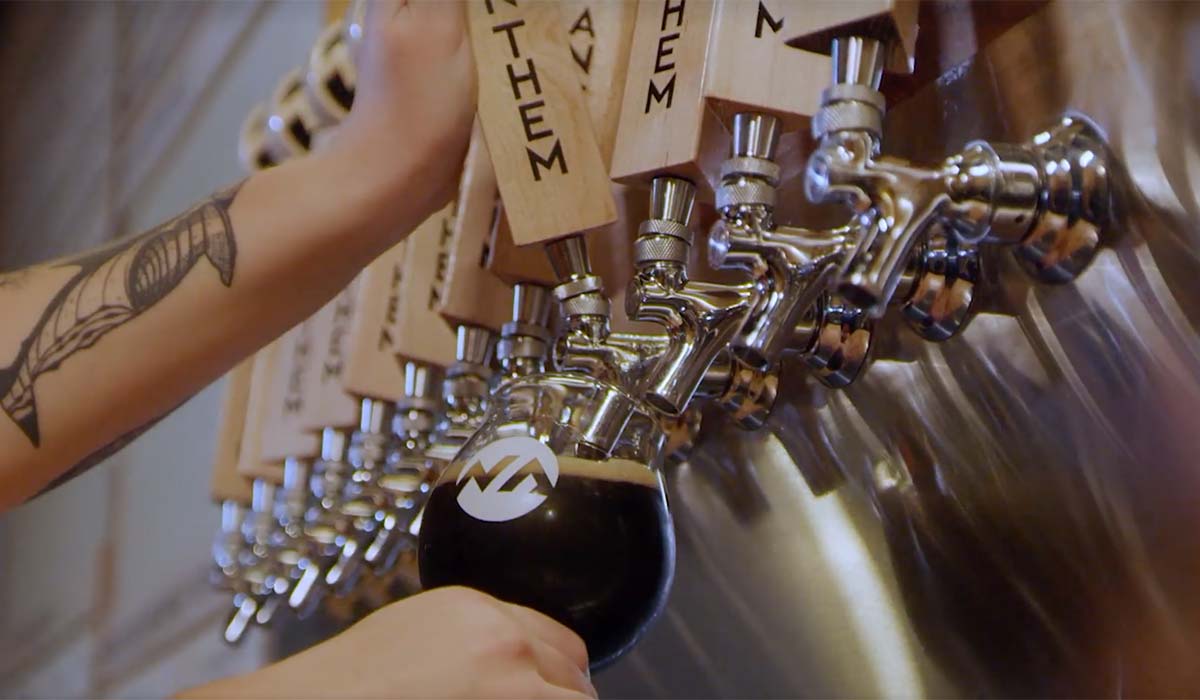 Wilmington Breweries Worry About the Future After Hurricane Florence
Major media outlets are quick to report on the devasting effects of a natural disaster and then move onto the next big story. In the case of Hurricane Florence, which brought historic rain to North Carolina in early September, that next big story took place a month later when another historic hurricane —Hurricane Michael – steamrolled into the Florida Panhandle with 155 mph winds – just 2 mph shy of a Category 5 storm.
"The media sensationalized that Wilmington was completely under water, and then they left without showing what it looked like here," says Ellie Craig, sales and marketing manager at Front Street Brewery in Wilmington, North Carolina.
Three months after the hurricane, Wilmington's breweries are now feeling the real effects of the storm.
(More: Carolina Breweries Support Communities and Each Other After Hurricane Florence)
"I'm hearing that for most breweries, business is down by 30 percent" says Jeremy Tomlinson, president of the Cape Fear Craft Beer Alliance.
The loss of business in this mostly tourism-based economy has left area craft breweries fearful of what the future could hold if business doesn't pick up.
A Perfect Storm for Wilmington Breweries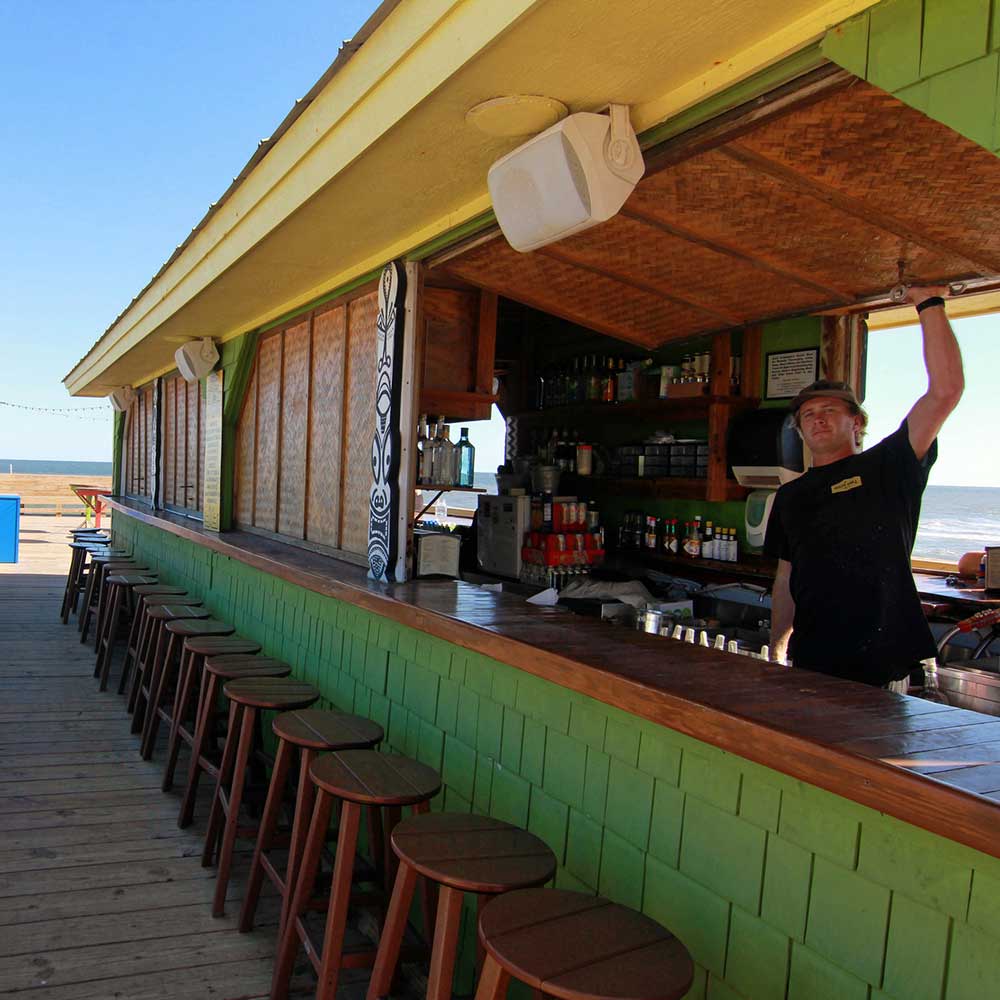 "Business started falling off two weeks prior as people fled the city," says Rob Robinson, president and founder of Waterline Brewing in Wilmington. "Hurricane Florence ended our summer," he laments, which is a big loss for a market that relies heavily on tourism traffic.
As Hurricane Florence approached, brewery owners were busy preparing, kegging and crashing beer to prevent as little spoilage and loss of product as possible. "Everybody lost some beer," says Tomlinson.
(Related: Hundreds of Breweries Tell Sierra Nevada "We're In" on Wildfire Relief Beer)
For some, that loss was minimal—a thousand dollars for a five barrel batch. For breweries with kitchens, the numbers were much larger.
"It cost us thousands to restock our kitchen," says Jud Watkins, owner and head oyster shucker at Wrightsville Beach Brewery. Most of that lost inventory, Watkins gave away prior to it spoiling, paying his employees to cook it and deliver it when there was no revenue coming on. "It wasn't about the numbers but doing right for the community and using our resources. We wanted to send a message to the community that we know we're going to get through this."
Inventory losses paled in comparison to larger losses to come. Breweries were closed for upwards of two weeks due to power outages. During that time, they couldn't brew or sell beer, leading to a loss of inventory and sales. Then, once the power was back on, most of the local bars and restaurants that sold their beer were still without power.
(More: Veteran-Owned Breweries Create Hop Blend)
"Wholesale was hurt," says Watkins. "While all the breweries were open, restaurants and bars weren't."
Even if restaurants and bars were open, there weren't customers to fill tables and occupy bar stools.
"The city was saying 'Don't come back,'" Robinson tells us. Residents who evacuated were stuck outside of the city for weeks because flooded roads weren't drivable; the state also needed to keep routes clear for aid workers who were repairing utilities.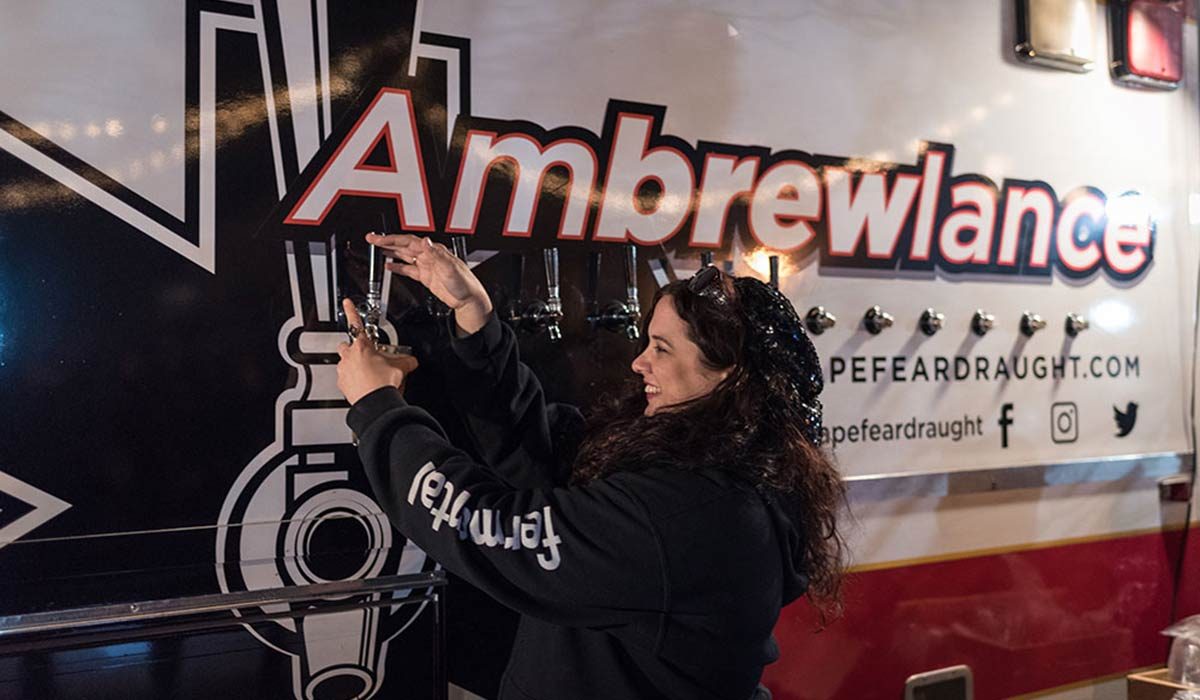 (More: Escape to These Craft Breweries on U.S. Islands)
"All the hotels were sold out, but their guests weren't drinking," adds Tomlinson. "They were working 12 hour days as aid workers — or [staying] there because they lost their house. Tourists couldn't come if they wanted to."
Even now that Wilmington is starting to return to normal, business isn't what it used to be. Weekend tourists who use to drive from Raleigh and Charlotte aren't returning, and locals don't have the discretionary income to spend; many are service workers experiencing loss of wages themselves or worried about costs to rebuild their homes.
Wilmington Breweries: We're Open for Business
Wilmington breweries are working together to let you know they're open for business. After Hurricane Florence, the future of area breweries depends on filling taproom seats and pint glasses now more than ever.
For beer lovers who live in Wilmington, the answer is as simple as drinking local. It was local breweries who were in the trenches alongside residents and aid workers helping to rebuild the community. Many bars and restaurants are seeing the value breweries bring the Wilmington community and responding. As Mark Anthony Mueller, partner and operating owner at Waterline Brewing states, "We picked up five or six new accounts based on local businesses seeing how much area craft breweries supported the community."
(Discover: A US Brewery Near You)
If you live outside the area, since most Wilmington breweries don't distribute outside of the local market, the answer to how you can help isn't as simple as picking up a six-pack. Instead, Wilmington breweries and the local convention and visitors' bureau want you to schedule your next beercation in Wilmington.
"The media painted a dire picture of the storm as it made landfall," says Kim Hoffman, CEO of Visit Wilmington and the Beaches. "While it's true that we endured a direct hit from Hurricane Florence, our recovery is going very well, and Wilmington and its beaches are already open for business and welcoming visitors! Cleanup efforts are almost complete and should be finished by January. In fact, visitors to our visitor center often comment on how good the destination looks and how remarkable our recovery has been."
Travel ideas include one of over 50 holiday events, the North Carolina Azalea Festival or Cape Fear Craft Beer Week.
"The biggest thing people can do is come back to Wilmington," adds Craig. "We have 18 breweries in the area now. You don't have to go to the mountains to drink beer. You can go to the beach."
The message is loud and clear—Wilmington is open for business again!
CraftBeer.com is fully dedicated to small and independent U.S. breweries. We are published by the Brewers Association, the not-for-profit trade group dedicated to promoting and protecting America's small and independent craft brewers. Stories and opinions shared on CraftBeer.com do not imply endorsement by or positions taken by the Brewers Association or its members.