As the craft beer culture grows, consumers are inundated with a variety of choices — from which breweries to visit to what beers to buy. In the haze of releases, shares and trades, craft beer lovers may lose sight of the end goal: good beer with good people.
That is why Adam Goodwin is so good for the beer world.
"For me, it's about simplicity," he said.
A previous employee of Tired Hands Brewing in Philadelphia, and original head brewer at Trillium Brewing Co. in Boston, Goodwin has found his place in Charleston, South Carolina, where he opened Charles Towne Fermentory.
(READ: 2018 Winter Beer Festivals)
The Building of a Brewery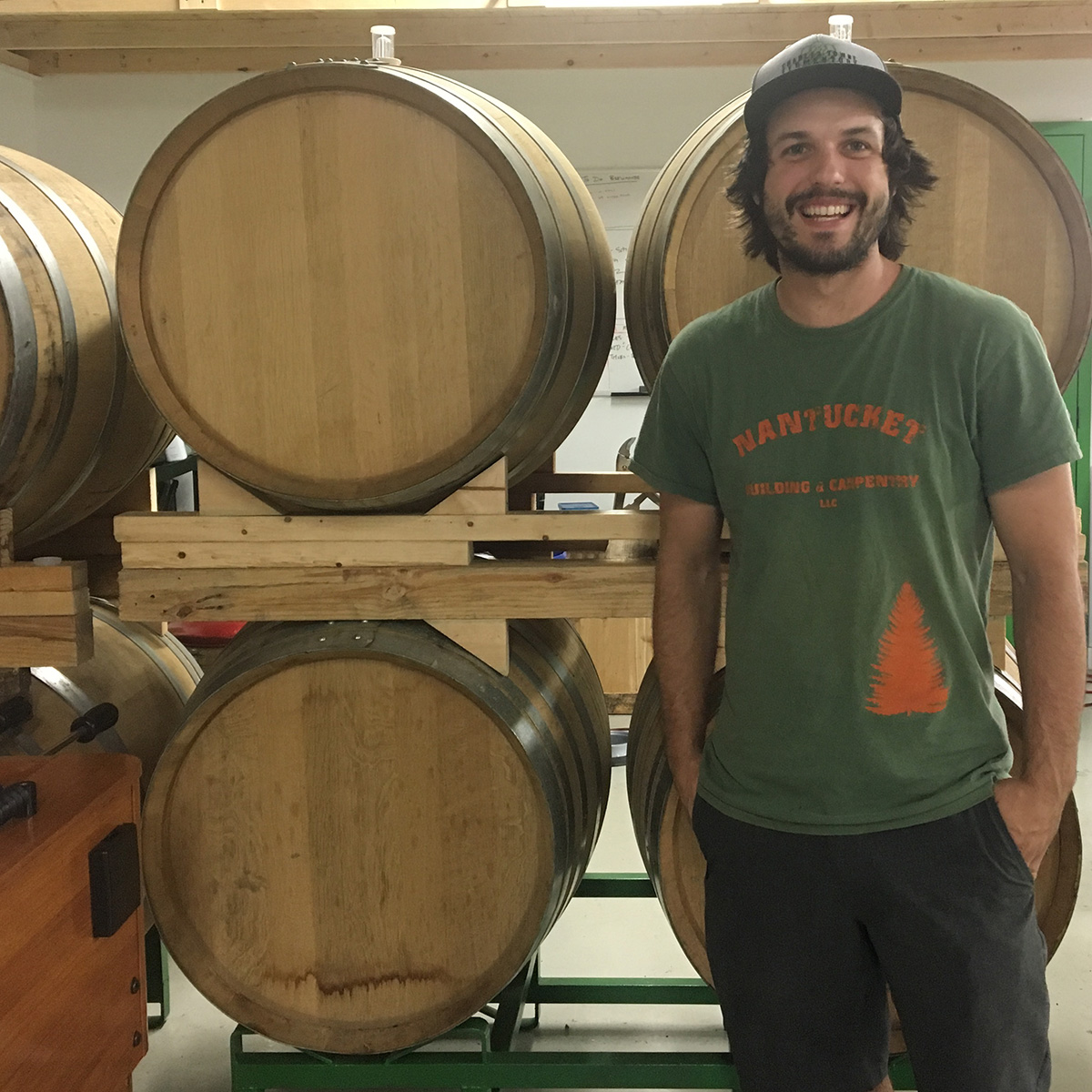 Goodwin has a knack for building a brewery from the ground up. The owners at Tired Hands hired Goodwin to help renovate their location at 16 Ardmore Avenue. There, he built on his own foundation of brewing knowledge.
"I had been brewing since I was 16, but I learned a lot from the guys at Tired Hands," Goodwin said.
Then Goodwin moved back to his home state of Massachusetts and was hired as head brewer at Trillium Brewing Co. He developed its core system of brewing. After two years there, Goodwin decided to embark on a new quest and return to simplicity.
But he didn't do it alone.
(READ: 3 Things You Should Never Say to a Craft Brewer)
Justin Slotnick began as a volunteer at Trillium before becoming the retail manager. He started completing various jobs left by Goodwin and developed a knack for the trade. His dedication and work ethic caught Goodwin's eye, so when the time came to make a change, he asked Slotnick to join him.
After 10 years teleworking for a D.C.-based consulting company, Slotnick realized this was a golden opportunity in the world of craft beer. "I knew it was going to be good. I saw it on a first-hand basis," Slotnick said of Goodwin's brewing and managing abilities at Trillium.
"Room to Grow"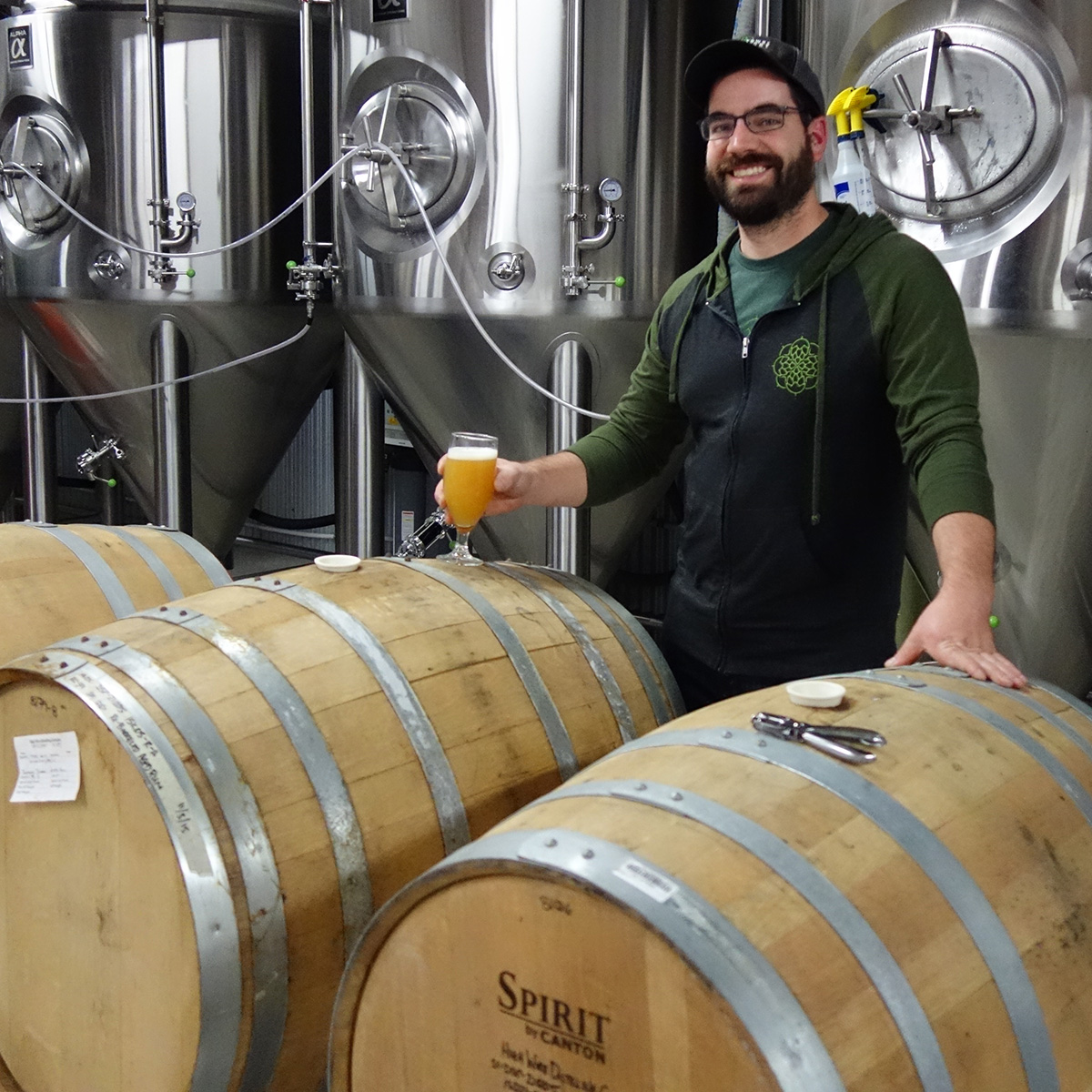 The two made the move to Charleston.
"I saw room to grow in the beer culture here," Goodwin said. "Sometimes it can be little work to sell people on certain styles that I enjoy brewing, particularly the unfiltered stuff. I want to tell them to just close their eyes and try it."
"And there's nice weather, ocean and beaches," he added with a smile.
Throughout the summer of 2016, Goodwin and Slotnick renovated an old laundromat in the West Ashley neighborhood, a short drive from downtown.
"The neighborhood is a cool, welcoming place. Businesses all look out for each other," Slotnick said.
(VISIT: Find a U.S. Brewery)
Inside the 15 BBL brewery, a long L-shaped bar greets you as you walk through the door. Exposed wood beams add to the simple feel. A wall of board games sits by a window, and there is a large glass garage bay door for pleasant weather. A mix-match of tables and stools scatter the center of the brewery. There's a corner for couches, two foosball tables and a kitchen, the perfect spot to invite local chefs.
"On premise, we are like a brewpub or restaurant because of the kitchen so we can serve without limits for consumption," Goodwin said.
The Core Values of Charles Towne Fermentory
Considering the success of Trillium, why try something completely new? "I wanted freedom to continue to experiment. You lose some freedom as you get to that scale," Goodwin said.
As founder and head brewer of Charles Towne Fermentory, Goodwin can experiment on his own terms and at his own pace. His goal is not to be the biggest, but to have a strong focus on quality.
According to Goodwin, so many simple beers are undervalued.
"Sometimes just a good, simple Pilsner is all I want. At the end of the night, I will just have a pint of our RALF, basically a lager that hasn't been lagered."
(TRAVEL: 20+ Breweries with Hotels)
The specific style on the board for RALF is Zwickelbier, one that you may not see often but with a 4.5% ABV, it is a straight, simple unfiltered German-style lager. Don't let that style fool you though. Goodwin brought to the south his love of hop-forward brews, from Mars Express to Sungazer (also available as Double Dry-Hopped).
"It really comes down to the ingredients you put in each beer. I choose the best hops out there, which can make them the most expensive, so you have to charge a little more but you get a better product," Goodwin said.
It is this attention to detail that truly makes Goodwin's beer great.
Charles Towne Fermentory has recently begun to can, and though its product is compared to sought-after breweries of the northeast, its release days have not reached that scale and popularity … yet. But Goodwin and Slotnick waiver on whether they want it to. Both hope to maintain the neighborhood feel.
The Neighborhood Source for Beer
Goodwin knew what he wanted out of Charles Towne Fermentory from the beginning and doesn't want to lose sight of that.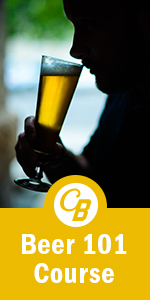 "I want this to be the neighborhood source for beer. I want to be the place where people can come hang out, have a couple of beers, and walk home," Goodwin sad.
With a chuckle, he shares a story of a local who pops in every day after work and orders a pint of Mudlark, a sessionable stout. "We just call him Mr. Mudlark. Every day, same time, one pint and heads home," Goodwin said.
But this goal hasn't been easy.
(READ: Breweries Worth a Detour)
"The worst problem with opening a business out of passion is you have to run a business. Currently, it is two-thirds office work and one-third brewing."
With a workload of more than 100 hours a week, Goodwin is dedicated to this venture but it is not without sacrifice. "I'm trying to do what I love every day while trying to minimize the stress. And I'd love to see my family again."
At the end of the day, Goodwin's humble nature and honest goals are what makes Charles Towne Fermentory so good. In a beer-crazed world that may feel overwhelming, returning to simply enjoying good beer with good people is what matters.
According to Goodwin, "The sign for me that the beer is good is when someone sits down, finishes a pint and orders another one. That's success. That's our goal."
Or in the case of Mr. Mudlark, it's a daily visit for his one pint.
CraftBeer.com is fully dedicated to small and independent U.S. breweries. We are published by the Brewers Association, the not-for-profit trade group dedicated to promoting and protecting America's small and independent craft brewers. Stories and opinions shared on CraftBeer.com do not imply endorsement by or positions taken by the Brewers Association or its members.