Special needs teacher Tiffany Fixter watched the adults in her day program do arts and crafts all day and knew they could be doing more. So she started Brewability Lab, a craft brewery where adults with disabilities ranging from autism to blindness would have real jobs, learning the craft of brewing beer and regaling customers with their unique interests as they serve ginger lime zest saisons, nitro coffee stouts and strawberry blonde ales from color-coded taps.
[newsletter_signup_box]
Starting Brewability Lab
Denver's Brewability Lab opened in October 2016.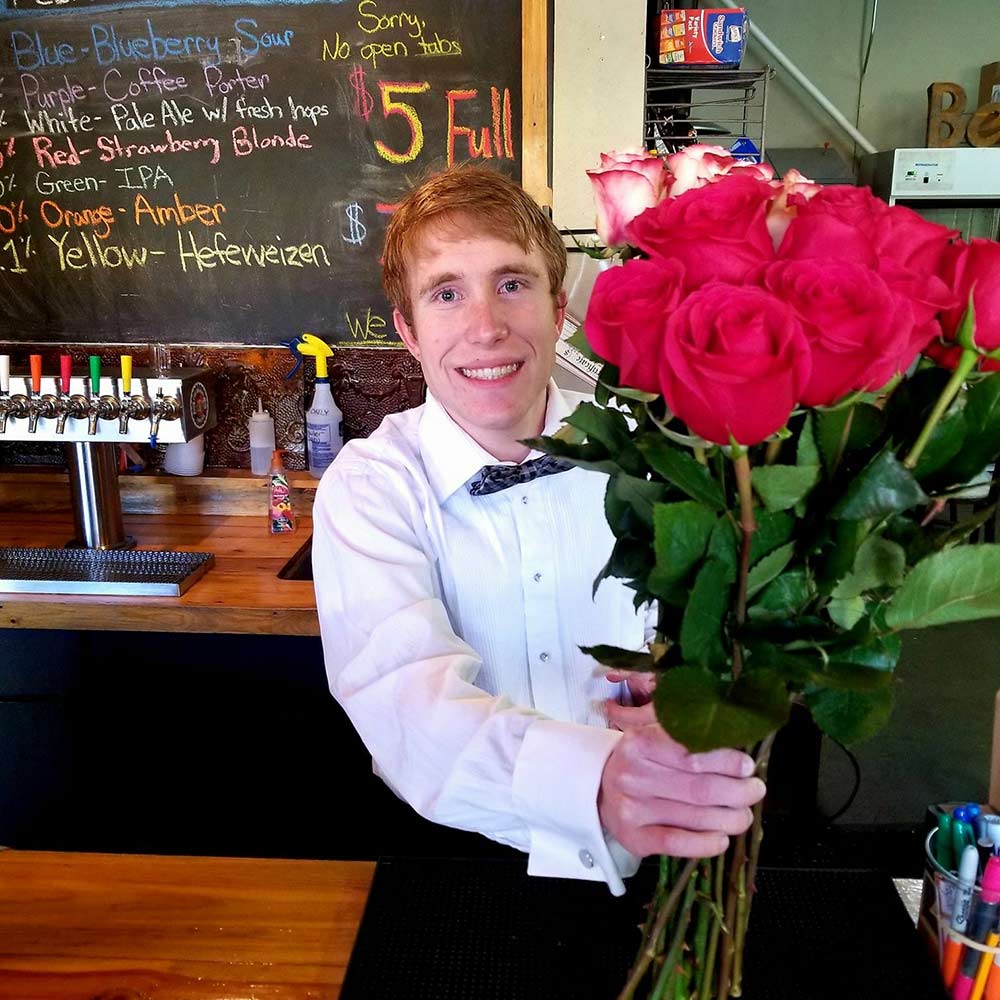 "I moved here to run an adult day program, not knowing what it was, and I really just wanted something that wasn't being done before," Fixter says. "They're sitting around a lot of times doing arts and crafts … and they know it. They know that what they're doing is not making a difference anywhere. So I wanted something where they could feel purposeful."
Brewability employs six beertenders. Since most can't read, the day's selections are designated a color, both on the taps and in the menu.
(TRAVEL: Epic Route 66 Craft Brewery Road Trip)
Devon Agan, who's served as an assistant brewer since Brewability Lab opened its doors, says Fixter's vision is working. Employees there "are creating value in the community," he says.
Agan, 23, was diagnosed with Asperger's at age 19, soon after graduating from high school.
While some might point to the difficulties Agan must have faced prior to his diagnosis, Agan doesn't see it that way. "I think it was better that I didn't get diagnosed (earlier), because I probably would have used it as a crutch," he says.
Faces of Brewability
At Brewability, most of the beertenders, like Agan, are on the autism spectrum. A former youth group leader for Young Life, he was working in a sushi restaurant and doing odd jobs when a job coach brought him to Fixter. It was the change he needed.
"I think it's really meaningful work, just seeing the beertenders grow," he says. "I think that's probably the best part."
Fixter says several of her beertenders have made gains in social skills since taking on their respective roles at the brewery.
Nick Wrape, a reality TV fan, celebrated his 21st birthday at Brewability, and Fixter hired him that day. Wrape, who has autism, has organized "The Bachelor" watch parties at the brewery and makes numerous friends from behind the bar.
Beertender Patrick Hill, who also has autism, came to Brewability speaking only a few words, but now speaks in complete, consecutive sentences, Fixter says. She has slowly increased his shifts from five minutes at a time to 10 hours each week.
Nathan Bristow, a classic-rock-loving beertender and assistant brewer who, like Agan, has Asperger's, is "meticulous" about keeping the brewery clean, Fixter says.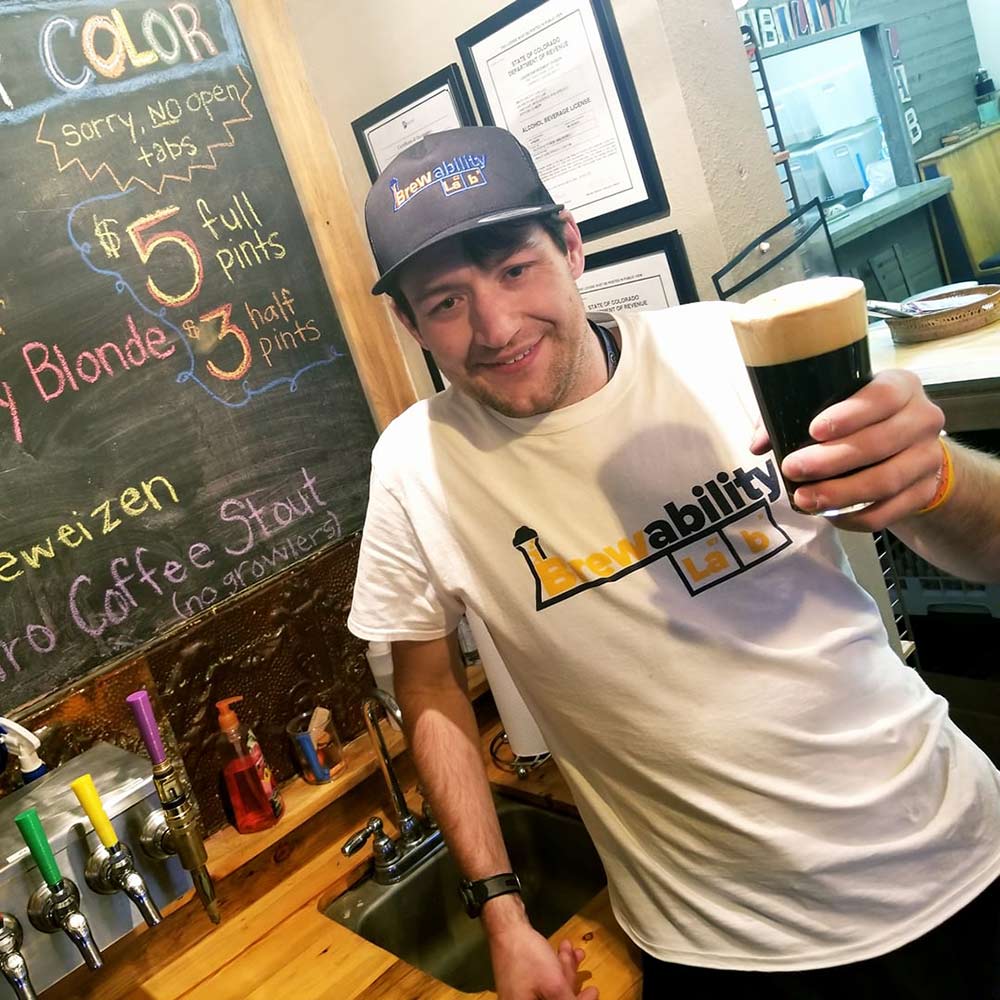 "We'll make him a good brewer as well," she says.
Brewability beertender Alex Randall, who is blind, shares stories about sports and country music with customers. Fixter says he also "claims to be the best blind beertender in the world."
The brewery's top tour guide is Tony Saponaro, who is deaf and has a developmental disability. Saponaro dreams of being a chef. Fixter said he's made gains in monetary skills since starting at the brewery.
Agan and Saponaro have become close friends through their work, sharing experiences such as BolderBoulder, one of the largest 10-kilometer races in the U.S.
Pizzability Joins the Brewability Family
A few of the beertenders will soon see their roles expand into two locations as Fixter opens a pizzeria named, appropriately, Pizzability, in the upscale Cherry Creek area of town in early July.
Fixter says Brewability's location "three rows back in a business park" presents challenges: amongst them, it's often difficult for customers to find, and the brewery has been struggling financially. She hopes serving the brewery's beer at the pizzeria, and the pizza at Brewability, will help her bottom line, but she has another motive as well: finding employment for more adults with special needs, and creating a dining experience for everyone.
(READ: 11 Breweries and Brewpubs with Impressive Menus)
Randall, the blind beertender and resident Braille expert, labeled all the taps and menu descriptions in Braille at the brewery, and will do the same for the pizzeria. Pizzability also will offer adaptive silverware and plates, porch swings for sensory input, picture-based menus, elevators, garage door access and noise-canceling headphones.
Fixter plans to hire a staff of 30 to 40. Some of the employees likely will come from the Global Down Syndrome Foundation, located around the corner from Pizzability.
Community Outreach
Brewability, meanwhile, hosts events that aim to better the community as a whole while drawing customers, in much the same way Fixter strives to better the lives of her beertenders.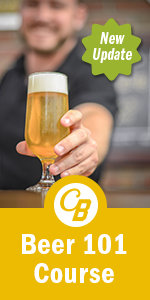 One past event, Drinking with Owls, benefitted Nature's Educators, a local wildlife refuge. More than a thousand people swamped the brewery, donating money to take selfies with owls in the parking lot in between sampling the craft beers on tap inside.
While Agan calls the owl event his favorite, he also enjoys simply coming to work every day. "I like it all," he says. "I like talking to people, just being a part of the Brewability team."
And Agan, who now lives independently, has goals he might never have considered while doing those odd jobs. Brewability's head brewer, Tanner Schneller, is training Agan to brew beer.
"I'm still 23," Agan said, "so I don't really know (my future plans), but it would be awesome to be a master brewer."
CraftBeer.com is fully dedicated to small and independent U.S. breweries. We are published by the Brewers Association, the not-for-profit trade group dedicated to promoting and protecting America's small and independent craft brewers. Stories and opinions shared on CraftBeer.com do not imply endorsement by or positions taken by the Brewers Association or its members.