It's no longer a secret that beer and food pair beautifully together. Sometimes the perfect match can be as simple as a cheeseburger with an IPA, but an increasing number of brewery restaurants across the country are stepping up their kitchen game and offering unexpected–and expectedly good–cuisine options for pairing with their craft beers.
[newsletter_signup_box]
I've rounded up a group of breweries for whom good food is just as much a part of their mission as good beer. Some of these brewpub all-stars cook up classic Belgian-inspired beer cuisine, some serve up dishes inspired by far-off lands like Nepal and Japan, and the country's only Michelin-starred brewery offers fancy small plates that will have you dabbing your mouth with linen and holding your pinky out when you sip their culinary beers.
With more than 6,000 operating U.S. breweries, this list isn't fully exhaustive. So many U.S. craft breweries and brewpubs are stepping up their food game. But whatever your preference, these 11 spots have more than enough great options to get you salivating (and planning a road trip).
(VISIT: Find a U.S. Brewery)
Brewery Vivant | Grand Rapids, MI
While touring France and Belgium before opening their farmhouse brewery, Jason and Kris Spaulding were amazed by how beer-friendly the local fare was.
"What blew us away was just common sense to the brewery people we met," explains Jason.
The Spauldings applied what they learned when they opened Vivant inside an old funeral chapel in 2010. Their French and Wallonian inspired menu is assembled largely from Michigan-grown ingredients, and features plates and boards that favor sharing. Jason especially recommends the bone marrow board, which he pairs with Farm Hand, Vivant's flagship farmhouse ale made with house yeast and Michigan wheat.
"It is unfiltered and slightly tart with a mild hint of pepperiness that matches up with this dish in wonderful ways. Every time I order that dish it takes me back to that Northern French countryside," reflects Jason. "I hope we have that same effect on people when they have it here."
(CHART: Beer & Food Pairing Guide)
Moody Tongue Brewing Co. | Chicago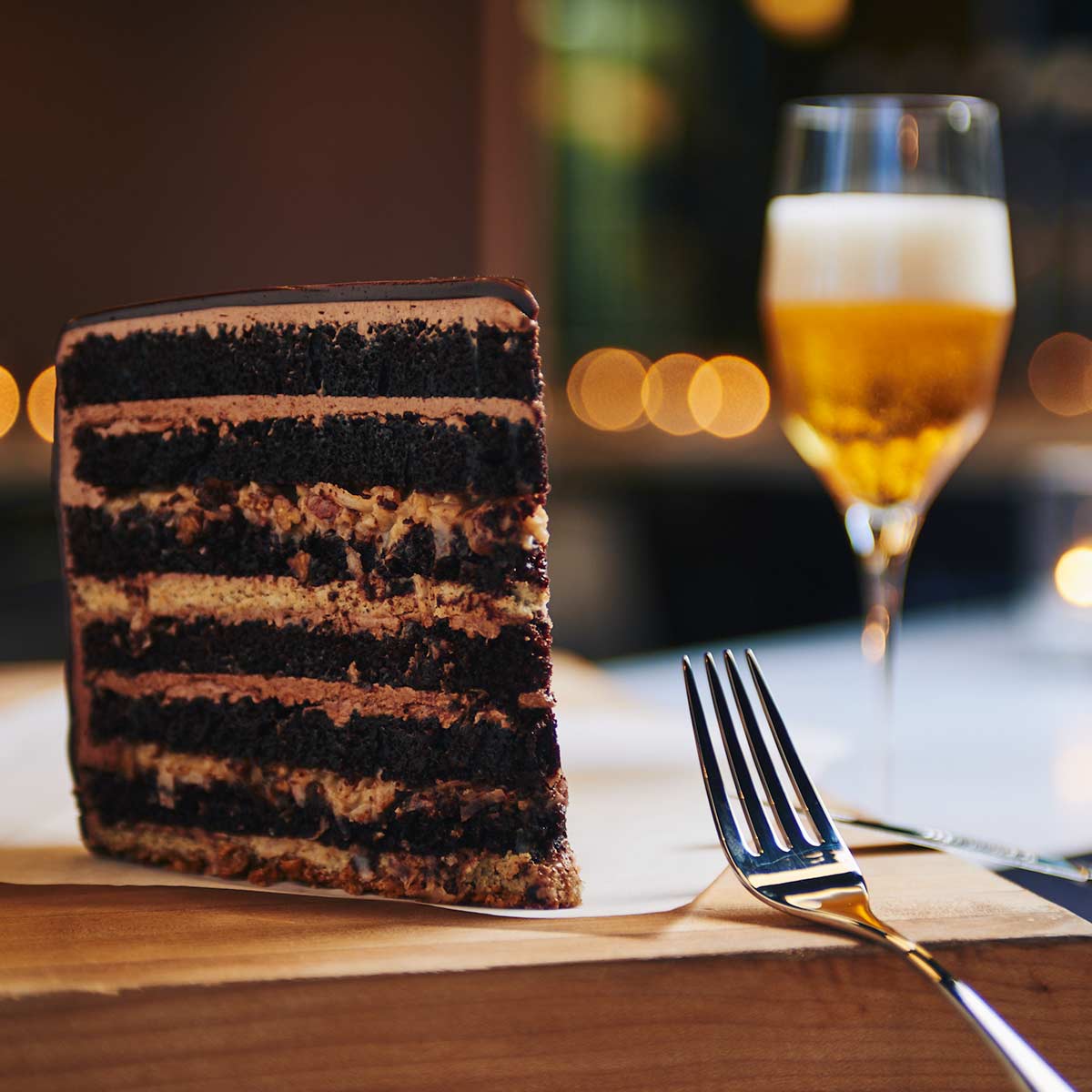 Not many brewmasters are trained chefs with Michelin-star restaurants on their résumés, but that's not the only thing that makes what Jared Rouben is doing unique. Moody Tongue's swanky but comfortable taproom showcases only two foods: oysters and chocolate cake.
"I wanted to introduce a salty component and a sweet component," explains Rouben. These two flavor paths allow for a plethora of pairing options with Moody Tongue's culinary beers.
Rouben suggests either the Aperitif Pilsner or the Steeped Emperor's Lemon Saison with the fresh bivalves. The chocolate cake is a 12-layer extravaganza in which each layer features different flavors intended to pair with different beers. Rouben credits Shannon Morrison, with whom he graduated from the Culinary Institute of America, with introducing him to the pairing possibilities of sweets.
"Sweets you only get to enjoy at the end of the meal when you're full," explains Rouben. "Shannon opened my eyes to having sweets at the beginning of the meal," Rouben explains.
With layers featuring espresso-coated cheesecake, toasted coconut, and other decadent combinations, this mountain of chocolate is a meal unto itself.
The Answer Brewpub | Richmond, VA
An Bui's Vietnamese restaurant and beer bar Mekong in Richmond has landed near the top of CraftBeer.com's Great American Beer Bar list multiple times, and when Bui decided to open his own brewpub in 2014, it lived up to the high bar he had already set.
Bui's brewpub features a range of authentic Vietnamese dishes like a bánh mì sandwich or the Vietnamese fish sausage. Dishes often have amusing names like Pork Yu So Crazy or Ra Ra Ramen. Of course, if you want even more Vietnamese options, The Answer is right next door to the award-winning Mekong, with its 56 taps.
While The Answer focuses on IPAs, they also produce quite a few infused beers using a process called The Andall (a play on Dogfish Head's famous randall device). Beers featuring coffee or tropical fruits are common, and a few are even turned into beer slushies.
(INFOGRAPHIC: Easy Tips for Pairing Beer and Pizza)
Brewery Bhavana | Raleigh, NC
Siblings Vansana and Vanvisa Nolintha, both of whom immigrated from Laos as young persons, co-founded Bhavana with brewer Patrick Woodson in early 2017. Bhavana weds Belgian-inspired beers with Chinese dim sum cuisine, small bites that are intended to be comforting and easy to share.
While Silk Road-era Chinese dumplings and Belgian abbey and farmhouse styles might not be an obvious pairing, it's one that diners have caught onto in this growing southern city.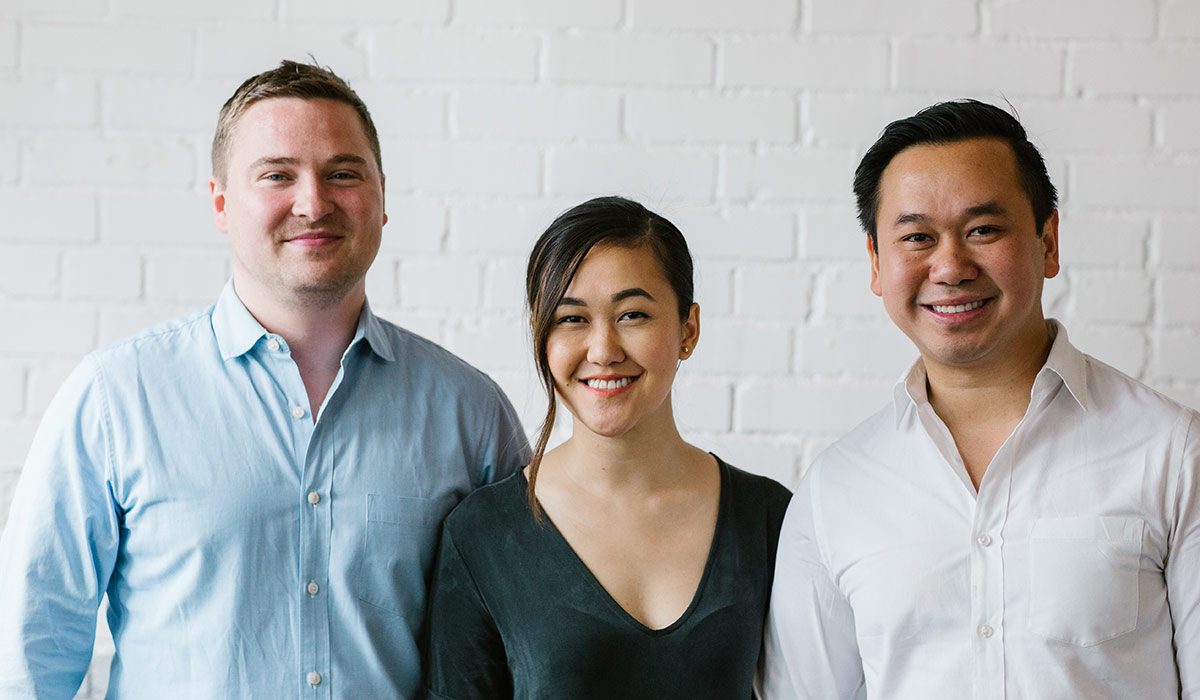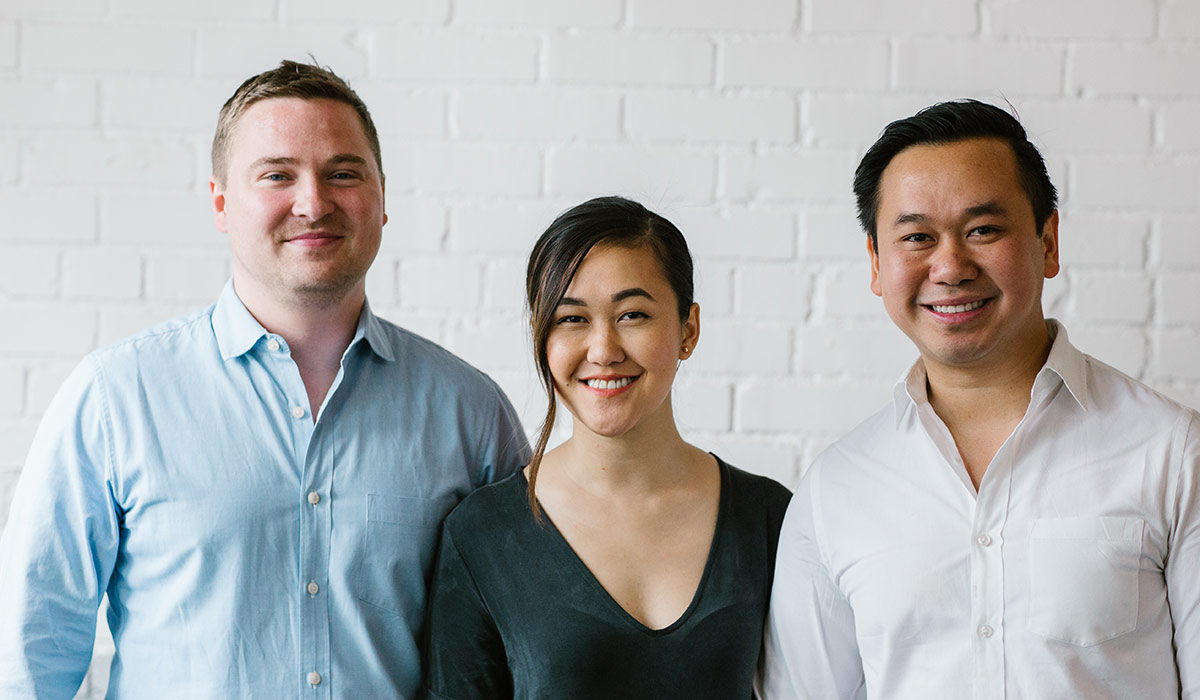 "There was a lot of conversation in the beginning about whether people would actually drink Belgian beer with steamed fish, or crab-fried rice, or shumai. It was a risk in terms of the pairings, but looking back, if we remove the perception of what's proper, it's actually a really complementary pairing," explains Vansana. "So much of what I love about Patrick's beer is the nuance. Nothing is overwhelming, and it really honors the harmony and balance of flavor. That's exactly what dim sum is. It makes sense now."
Day Block Brewing Co. | Minneapolis
Pairing good beer with good pizza isn't a profound concept, but few brewpubs do it better than Day Block Brewing in Minneapolis. Residing in (and named for) a building built in 1883 that's been everything from a hospital to a furniture store to–if local stories are to be believed–a house of ill repute, Day Block pays tribute to their home's history by naming beers after past tenants.
Day Block uses only local, organic ingredients and make all of their dough, bread, and pizza sauce from scratch to create a plethora of unusual Italian pies. The Banh Mizza recreates a popular Vietnamese sandwich in pizza form, while the Leviathan aims to burn those pesky taste buds out of your mouth with ghost peppers and jalapeños. The Argentinian Vegetarian features a smattering of diverse wild mushrooms, while the 'Merica Pizza offers breakfast sausage and scrambled eggs.
All of these pies pair beautifully with Day Block's easy-drinking beers like Stadium Blonde or Day Block Citra Pale Ale, though some of the more heavily spiced pizzas might require the 8.5% ABV Belgian golden strong.
(READ: Everything You Need to Know About Pairing Beer and Cheese)
Sato Brewpub | Buffalo, NY
In the basement of Buffalo's oldest skyscraper sits this Japanese-inspired brewery and authentic Japanese restaurant. Brewer Josh Smith spent 13 years in Japan before opening the brewery with his wife, Satomi, who grew up in a family of restaurateurs in Japan. Satomi is now the executive chef at Sato (as well as two other restaurants the couple run).
Sato Brewpub specializes in traditional and modern Japanese comfort foods, with many small plates that allow for sampling a wide variety of dishes, such as grilled meats or Okonomiyaki fries.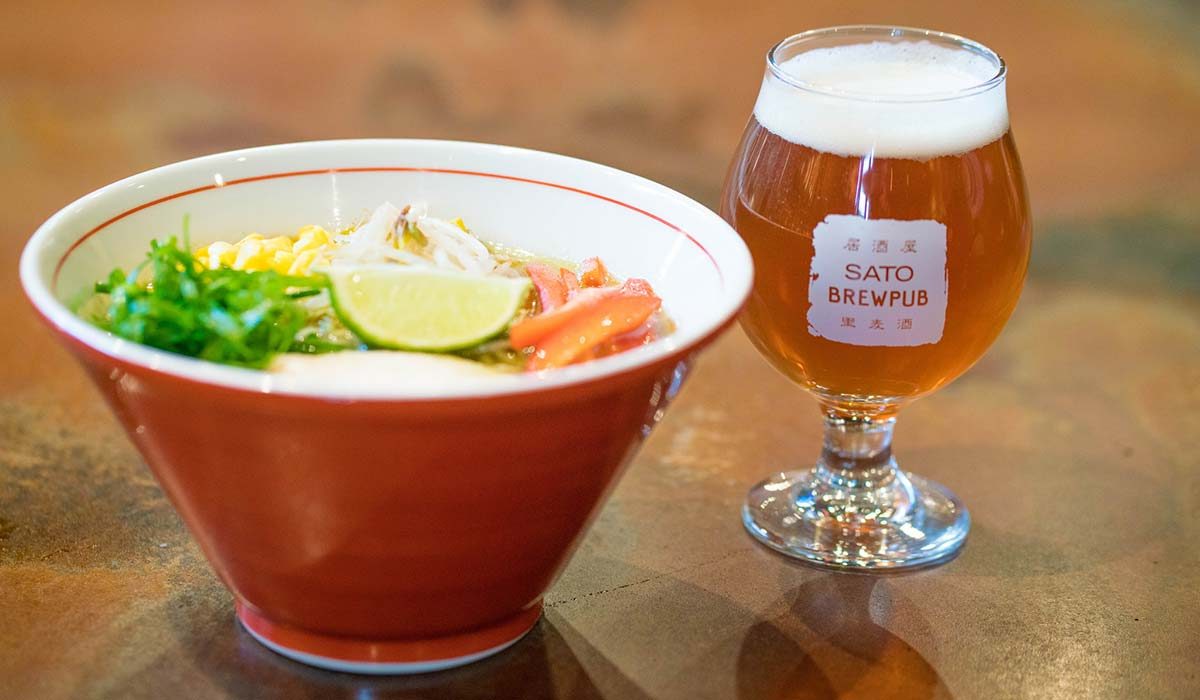 "Ramen is our specialty and at Sato Brewpub we have all chicken bone broth-based soups," explains Smith. "The green curry ramen is a little bit of a Japanese and Thai fusion with a little heat, so the beers go well with it." He recommends pairing it with Our Rabbit in the Moon, an amber ale that's brewed with genmai-cha (Japanese green tea and toasted brown rice) and Sato's house Belgian yeast.
La Cabra Brewing | Berwyn, PA
This brewpub in a Philadelphia enclave has been racking up recognition of late. La Cabra was named one of the 10 best brewpubs in the country by Hop Culture in 2017, and local magazine Country Lines gave them the Best of 2017 Dining Award. There's more, but suffice it to say this place is worth checking out both for their beer and their Latin fusion cuisine.
Executive chef John Hearn combines Latin influences with classic American gastropub fare. Fancy small plates like crispy octopus and foie gras tart share the menu with upscale pub staples like grilled ribeye and a variety of tacos.
The dishes are paired with an eclectic and constantly rotating board of beers, including petite saisons, a roggenbier, an English bitter, and barrel-aged sours. There's no telling what brewer Dan Popernack will have waiting for you when you step into the low lighting of this stone-walled pub, and the potential food and beer combinations are intriguing.
(TRAVEL: 8 Farm Breweries to Visit This Year)
Engrained Brewery & Restaurant | Springfield, IL
The farm-to-table movement is growing rapidly, but it's far more than a fad for this central Illinois brewpub. Founder and brewer Brent Schwoerer focuses on sustainability and local and natural ingredients for his restaurant menu.
"Every year we grow our local produce offering as we discover more farmers embracing regenerative agricultural practices," says Schwoerer, who adds that the kitchen also utilizes a whole animal approach when it purchases pork and beef. "This model helps us keep our pricing lower so that we can offer affordable farm-to-table prices for everyone."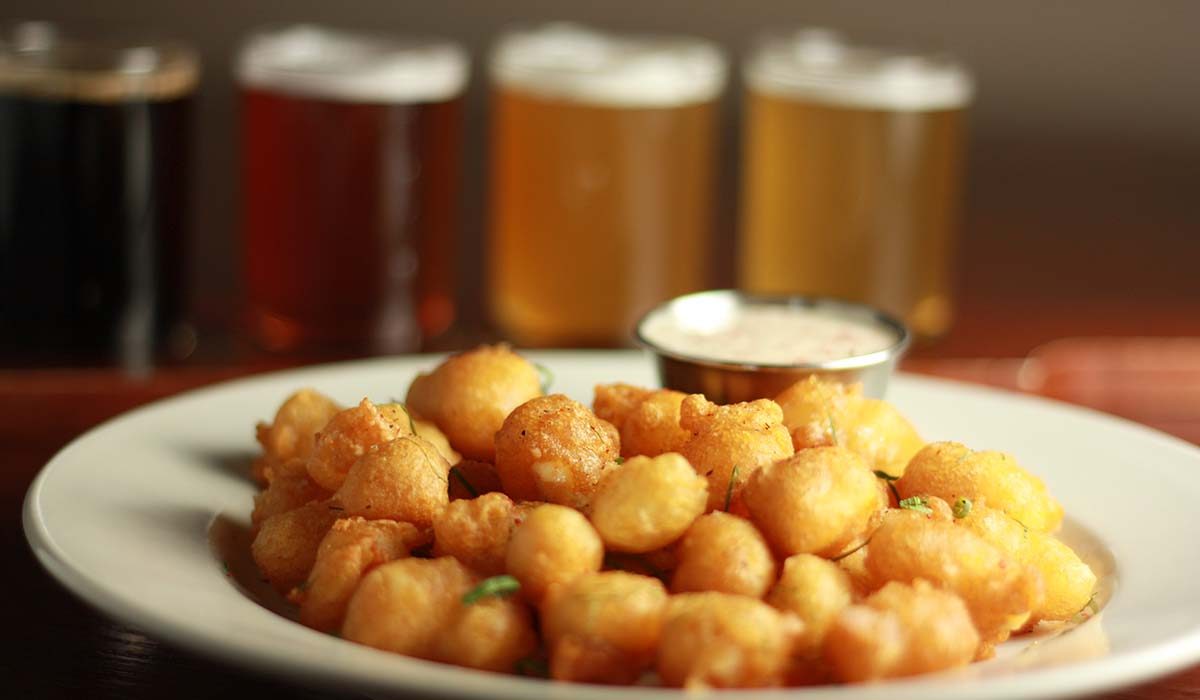 Despite the robust food options on the menu, the cheese curds are Schwoerer's favorite dish.
"Two miles down the road from my family's small dairy farm where I grew up was another dairy farmer who turned their operation into a creamery making cheese," says Schwoerer. "We currently sell about 100 pounds of fresh curds a week from my childhood neighbor." The curds are battered in Engrained's Munich Helles, and are best paired with this delicate but flavorful beer.
Spice Trade Brewing | Arvada, CO
Spice Trade Brewing has been housed in the Yak & Yeti restaurant since the Arvada location opened in 2008, and actually shared a name with the local chain until rebranding in early 2017. Yak & Yeti operate four Colorado locations where they serve award-winning Indian, Nepalese, and Tibetan cuisine. In Spice Trade, the restaurant now has award-winning beer to pair with it.
Head brewer Jeff Tyler revels in the challenges and opportunities his brewpub's cuisine affords him. "It works so well together because there are so many unique flavors found in Nepalese cuisine that can be used in beer or can pair well," says Tyler. "We have access to a wide variety of interesting spices and ingredients that we are constantly testing."
The restaurant's owner has a secret family chai spice recipe, and Tyler uses the blend in his chai milk stout which won silver in the Herb and Spice Beer category at the Great American Beer Festival in 2013.
The brewpub hosts regular beer dinners to combine Indian and Nepalese dishes with the beers these cuisines have influenced. Tyler especially recommends pairing the spicy tandoori lamb cooked in a coal-fired oven with his Sichuan Saison brewed with Sichuan peppercorns, Chinese 5 Spice and orange peel.
(READ: Great American Beer Bars 2018)
Stone Brewing | Escondido, CA
You don't need me to tell you a visit to Stone Brewing should be on your beer bucket list, but the reasons why include more than just beer, beer — and beer. Stone's World Bistro and Gardens in Escondido (with another location in Liberty Station in a former naval mess hall) serve some incredible food to go along with their iconic beers, and they do it in beautiful indoor and outdoor spaces with rock gardens, flowing water and lots of plants.
Speaking of plants, Stone owns their own farm where they grow many of the ingredients for their menu. With appetizers like tiger shrimp ceviche and honey Sriracha quail knots, you might be full before you get to the main course, but you'll want plenty of room for the salmon chraimeh or the Peruvian style chicken. Or maybe you want the pan roasted barramundi or the pork katsudon?
By now you've figured out I'm reading you the menu, but can you blame me? Wash these goodies down with Stone Brewery classics or a brewpub-only rarity like the 2013 Old Guardian Oak Smoked Barley Wine.
Band of Bohemia | Chicago 
I've saved the country's only Michelin-starred brewery for last. Band of Bohemia has earned a Michelin star for several years running, an elusive honor like no other in the restaurant world. Chef Ian Davis has multiple Michelin-starred eateries on his résumé, and brings a diverse array of influences to Band of Bohemia.
Davis isn't the only elite chef in the house though, as owner and brewer Michael Carroll is a former chef as well. Carroll uses culinary ingredients to create beers that are complex sensory explorations, such the Jasmine Rice lager or the Bruja wheat ale with orange zest, chicory, roasted beets and rye.
Once Carroll begins brewing a new beer, he gives Davis his tasting notes, and the executive chef has until that beer is ready a few weeks or months later to create dishes that will work with it.
From small plates like carrot lasagna and milk braised suckling pig to entrées like duck mafaldine and lamb saddle, Band of Bohemia is raising the bar for what brewpub grub can be.
CraftBeer.com is fully dedicated to small and independent U.S. breweries. We are published by the Brewers Association, the not-for-profit trade group dedicated to promoting and protecting America's small and independent craft brewers. Stories and opinions shared on CraftBeer.com do not imply endorsement by or positions taken by the Brewers Association or its members.