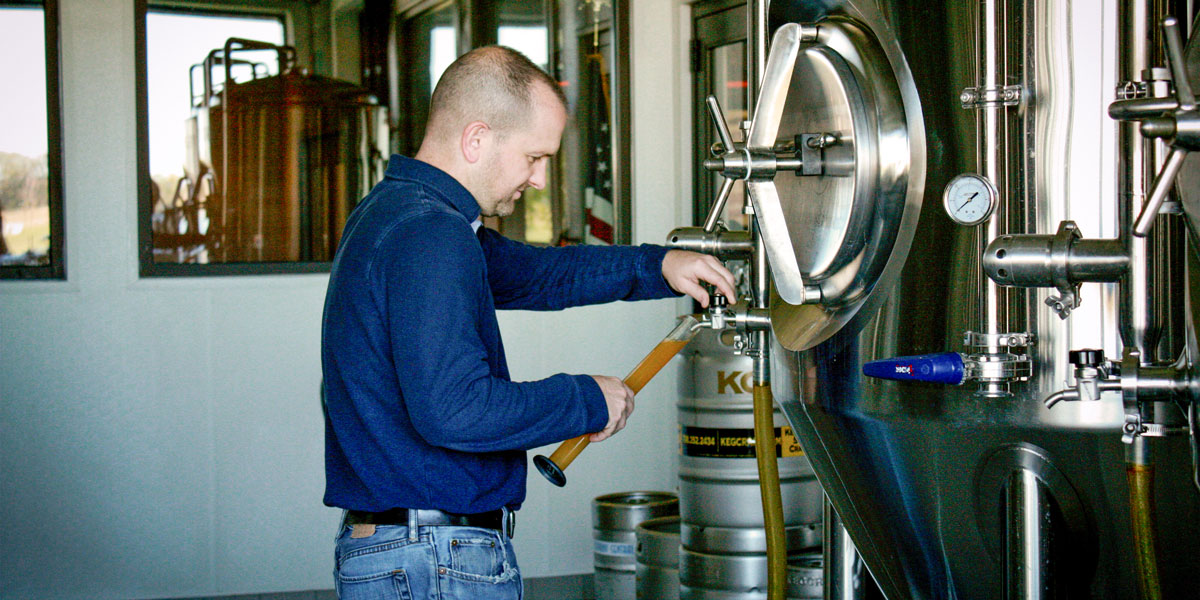 Engrained Brewery Sows Organic Mindset and Reaps Rewards
The Engrained Brewery and Restaurant philosophy transcends the typical farm-to-table concept. With a passion for regenerative farming and dedication to the local community, Engrained effectively bridges the gap between grower and consumer.
Brent and Melissa Schwoerer built the business with a foundation consisting of four principles: sustainability, sourcing local ingredients, doing things as mother nature intended and promoting a positive culture.
"I believe firmly that businesses can be more than about making money," Brent says. "I believe in values and doing good. That's why I started my business."
Engrained Brewery Has Roots in Farming
That business model is a reflection of the values impressed upon Brent growing up in a family-farming community near Bloomington, Illinois. Each of the Schwoerer sons, as a wedding gift, received 5 acres of land so his grandparents, parents, aunts and uncles, and cousins lived as neighbors.
"The philosophy is simple: Take care of the land, and the land takes care of you and your family. My family is still that way. If someone needs something, you just do it. You don't think about what you get out of it, you just do it," he says.
In fact, 100 percent of the eggs used by Engrained in its restaurant arrive from nearby Clover Hill Farms, which is owned and operated by Brent's cousin-in-law.
Brent and his wife, Melissa, were just starting a family when the Engrained Brewery and Restaurant idea came to fruition, so a few sacrifices had to be made. Opening a brewery is not easy. Opening a restaurant is exceedingly difficult. Add the organic mindset to the mix, and it's difficult to imagine one could succeed.
No Shortcuts, Just Passion and Drive
"It was certainly a challenge. But when you are doing something you love and are passionate about, it doesn't feel as daunting of a task,' Brent says. "I just made sure to focus my time and effort on the business and the family for a couple of years. No TV. No sports."
It would have been hard to fault Brent or Melissa if they decided to take a few shortcuts, but that's not their style.
Brent's passion for working with local farmers is palpable. The passion is more evident when he describes a need to work with farmers who share his values about regenerative farming and maintaining healthy soil.
Regenerative Agriculture, Responsible Farming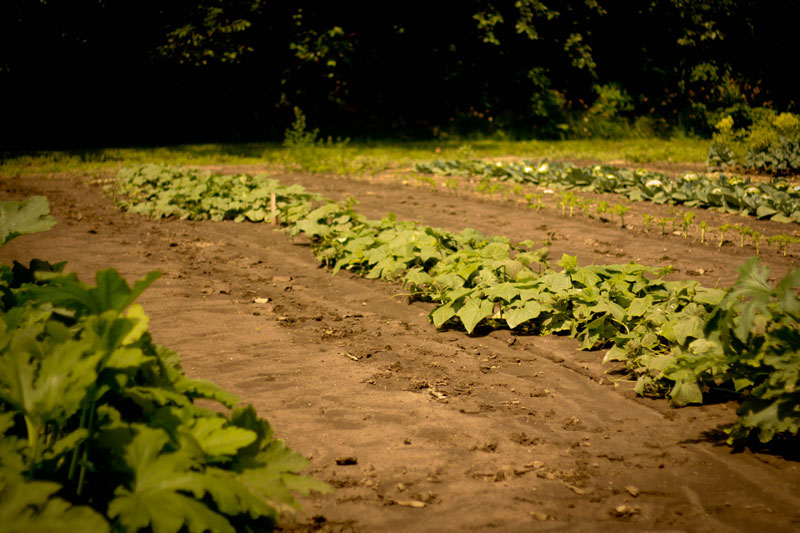 Regenerative-style agriculture goes beyond an attempt to conserve or avoid damaging the soil; the intention is to improve the earth as its farmed, Brent explains. For instance, instead of applying chemicals that kill insects, farmers can grow flowers that draw helpful insects. Or, rotating livestock and crops in such a way that helps enhance the soil's nutrients, leading to healthier crops and animals.
Regenerative farming ostensibly counters the trend of harvesting crops that increasingly contain fewer nutrients, usually because of soil exhaustion and the use of chemicals. The cause of this trend is simple. The ag-business, like in any industry, faces pressure to achieve the biggest profit possible, which can lead to practices that may not be in the best interest of the consumer. Although, often the consumer has no qualms with that practice.
Organic and regenerative farming offer beer drinkers an opportunity to taste brews comprised of nutritionally dense ingredients, and that means more flavor.
Boosting Local Products
Just as craft breweries have their big-beer challenges, local farmers who practice organic, regenerative farming must compete with mega-farms. Craft breweries such as Engrained offer those farmers a chance to sell their product, keeping dollars within the local economy. Indeed, Engrained Brewing obtains 80 percent of its hops (which will be near 100 percent soon) from an Illinois brewery. And the food at Engrained is so local you can, well, taste it.
But, that's not all.
"We are looking at doing more vertical integration in the next five years or so. We just bought 22 acres outside of Springfield, [Illinois]," Brent says. "Our goal is to start production next year and also utilize our restaurant crew. Plant. Harvest. Whatever. Seasonal labor is a big issue for farmers, so we have a built-in labor force that not only helps them, but it teaches us how it works. Nothing too demanding, but maybe a half-day of work every six months or so."
"Brewpubs are Conversion Grounds"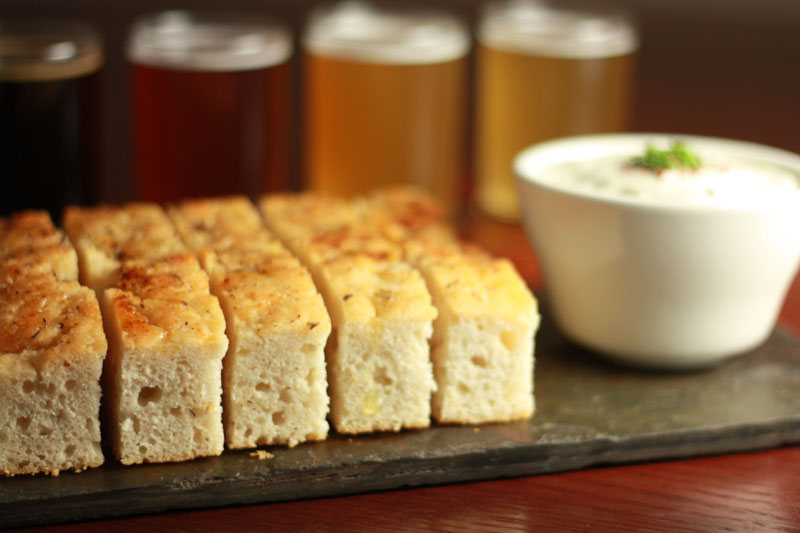 It is not Brent's intention to completely supply all of the brewpub's ingredients.
"We want to support local farms. We only want to grow what farmers can't, either because of costs or other reasons," Brent says.
He also hopes to grow some of his own barley. It wouldn't be enough to support the whole brewery, but enough to serve a few micro-malted, locally hopped beers.
The more the staff knows about the ingredients and how they are grown, the more they can educate Engrained's guests.
"I often say that brewpubs are conversion grounds. It opens people's eyes to what beer you can try. So, why can't we also do that with food? That's our perspective," Brent says.
For Brent and Engrained Brewery, something about craft beer creates a sense of community.
"It's just a bunch of happy people," he says. "Alcohol has traditionally been used for celebrating life. That culture is built into the craft community, and so we are just taking that a step further."
CraftBeer.com is fully dedicated to small and independent U.S. breweries. We are published by the Brewers Association, the not-for-profit trade group dedicated to promoting and protecting America's small and independent craft brewers. Stories and opinions shared on CraftBeer.com do not imply endorsement by or positions taken by the Brewers Association or its members.