Growing up in microbrewing pioneer cities San Diego and San Francisco's Bay Area gave Garrett Marrero a love of craft beer. Hawaii became his second love sometime during his mid-20s, after visiting the islands, especially Maui. He went back three times and struggled to find locally-made beer in the Hawaiian Islands.
A year or so later, Garrett Marrero and Melanie Oxley decided to move to Hawaii and start a craft brewery. In 2005, the pair co-founded Maui Brewing Company (MBC) with a flagship location in Lahaina, Maui, Hawaii.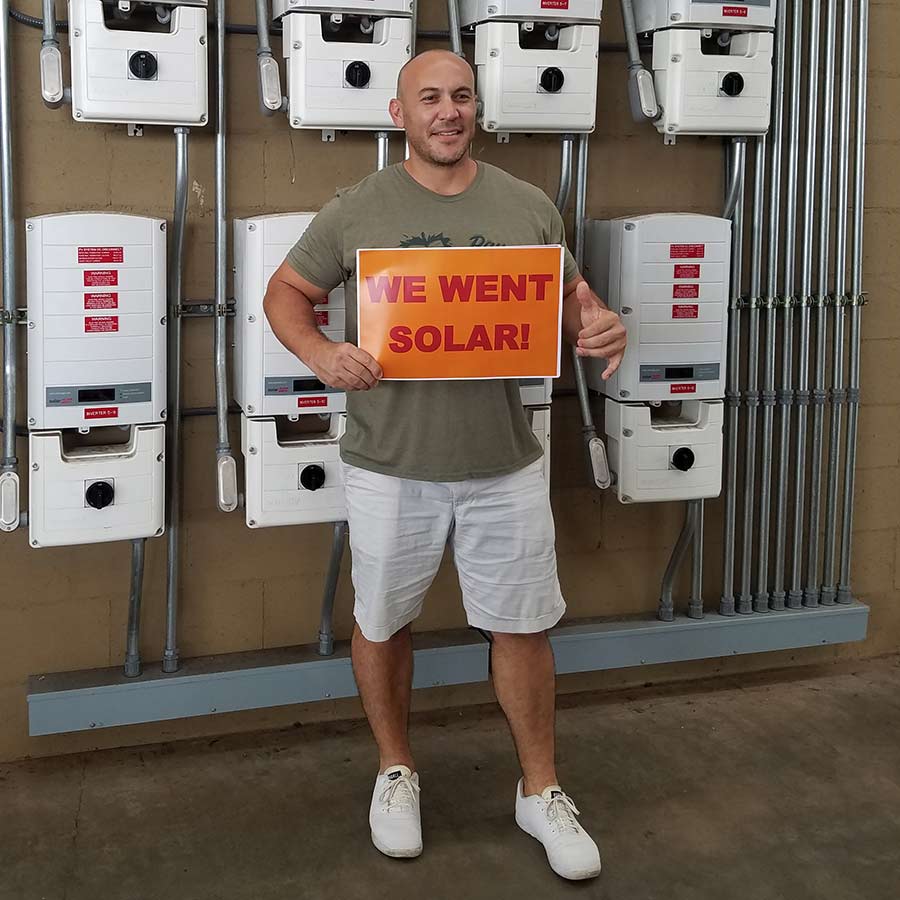 Business owners in Hawaii pay some of the highest electrical costs in the country. As a startup, Garrett and Melanie pinched pennies any way they could. First, they swapped incandescent light bulbs for fluorescent, then traded those for LED. They experimented with recovering cooling capacity and reducing energy consumption as much as possible, anything to stay open.
"As we grew successful, we saw the opportunity to invest in sustainable energy," says Marrero.
Maui Brewing Co. qualified for tax credits if they made some minor sustainable energy improvements. Adding some solar panels seemed like an obvious benefit to lowering electricity costs and, at the same time, reducing the brewery's carbon footprint.
Marrero explains, "How can we do more? Can we do this with no grid energy? Can we reduce water consumption? It almost became a game and almost became a dream state in some ways to say, could we ever become a grid-independent brewery?"
In August 2019, Marrero and Oxley realized that dream, drawing 100 percent of their power from self-sustaining, off-grid sources at their primary brewing location in Kihei, Maui, Hawaii.
(READ: Father, Surfer, Brewer: Co-Founder of Lanikai Brewing Talks Pursuing Passions)
Powered by the Sun, Biodiesel and Tesla Technology
The facility itself is impressive in size and innovative practices. The 85,000-square-foot facility includes a 5,800-square-foot main cold box, 12 stainless steel fermentation tanks totaling 940 barrels plus 18 fermenters at 250 barrels each. All of it is powered by sustainable energy alone.
Eighty percent of the facility's power comes from a glittering 1.2 MW rooftop solar panel array along with rows of Tesla Powerpack battery storage units. Solar thermal systems cut propane gas consumption for heating water by 50 percent, and a biodiesel generator makes up for the rest.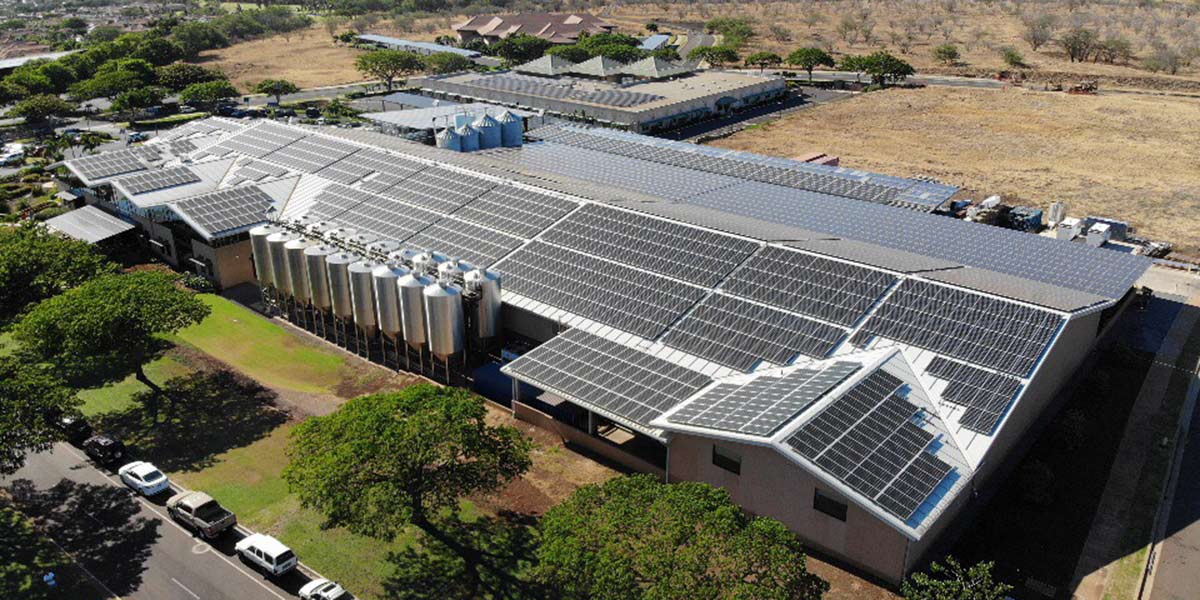 Marrero says putting so much focus on sustainability is an important long-term investment for the brewery.
"When I can accurately predict my energy costs in perpetuity, and you are subject to the rise and fall of oil and how that impacts your energy costs, I have a more predictable, stable cash flow which gives my team and myself a much more stable foundation to build on for the future," he says. "I think it's beyond just your savings today."
(MORE: Why Breweries are Making Non-Alcoholic Craft Beers)
Hawaii's state legislature has committed to powering the state using 100 percent renewable energy by 2045. Maui Brewing Company is leading the charge into a sustainable future by becoming the first completely off-grid brewery in the entire United States. However, their sustainable practices go beyond solar power, Tesla batteries and biodiesel.
Marrero, Oxley and crew recycle everything they can. Recycling carbon dioxide used in the brewing process reduces carbon emissions by more than two million pounds per year and enables them to produce 86 percent of CO2 on-site, reducing electrical use and waste even more. They also recycle brewed grains into livestock feed and clarify yeast by-products to reuse for another batch of beer.
They're not resting on their laurels. Says Marrero, "We'll continue to develop things that not only help the company and give it a more solid foundation but also to inspire the community and hopefully inspire manufacturing in our community as well."
Welcome to the future.
CraftBeer.com is fully dedicated to small and independent U.S. breweries. We are published by the Brewers Association, the not-for-profit trade group dedicated to promoting and protecting America's small and independent craft brewers. Stories and opinions shared on CraftBeer.com do not imply endorsement by or positions taken by the Brewers Association or its members.