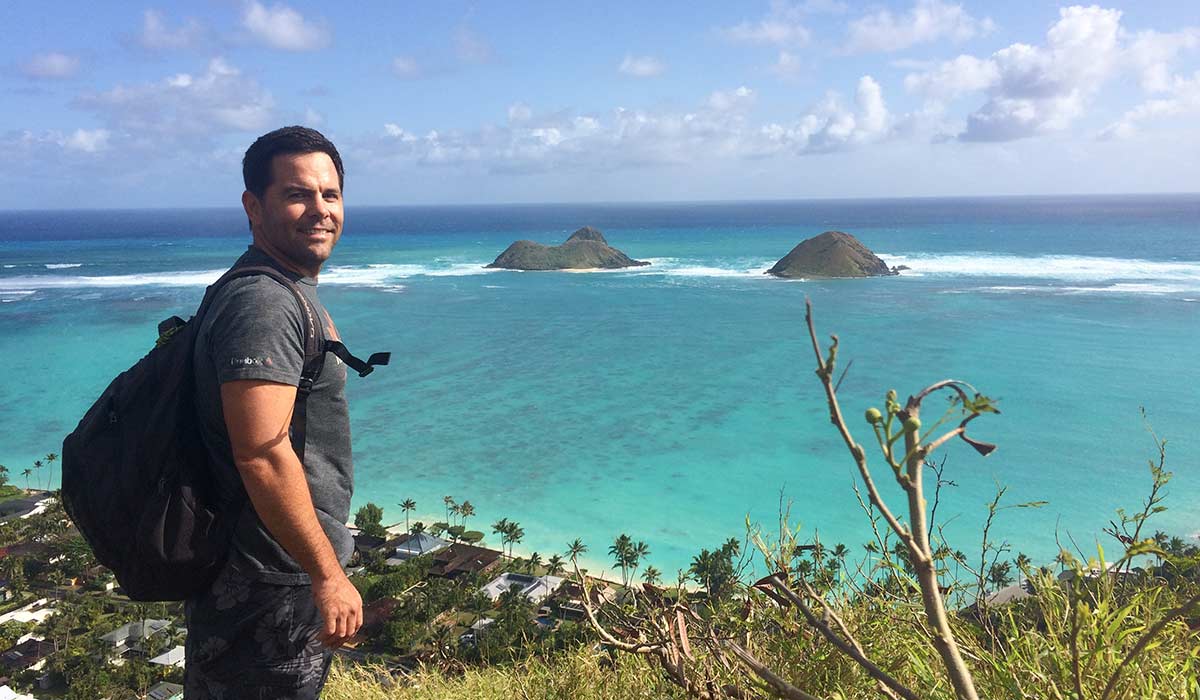 Father, Surfer, Brewer: Co-Founder of Lanikai Brewing Talks Pursuing Passions
When Lanikai Brewing Company co-founder, CEO, and brewmaster Steve Haumschild steps out his front door in the morning, he doesn't just get in his car and drive to work. Instead, he seeks out alternative transportation, the kind that enticed him to move to Hawaii in the first place.
Sometimes he commutes by stand-up paddleboard – he can launch from the beach in front of his house and paddle his way up a small canal that runs behind his brewery. Sometimes he hikes – there's a trailhead down the street, where a series of unmarked trails takes him up and over the hills into Kailua, a couple blocks from the brewery. Other times he bikes to work, along the coastal road with a view of Kailua Beach.
Today I'm joining Steve on his hiking route. I meet him in front of his Lanikai home first thing in the morning. He says that, normally, he would invite me in for a coffee, but his two children – his 15-month-old twins – are still sleeping. We walk down the street toward the trailhead, dodging big puddles in the road from the morning rain, the sky now blue and clear. He tells me he loves mixing an activity in with his daily commute. It makes him take life slower and gives him time to think – with two young twins, a wife, a brewery and a host of other entrepreneurial side interests, he doesn't get a lot of alone time otherwise. On the trail or upon the water is where his ideas flow, where he can step back and take a look at his life with perspective.
From Boards to Beers
It was way back in 2003 that he first arrived on Oahu, and he immediately began living this youthful, island lifestyle. He started a small surfboard repair company and linked up with a friend who was a homebrewer. Repairing a board and brewing a batch of beer takes roughly the same amount of time, Steve says, so they would hang out and trade skills.
"We were bad surfers back then, so we would beat up the boards, then go repair them and brew beer," he says. "Basically, at that time, I would surf, repair boards, make beer, surf, drink beer, surf, and then… I guess repair boards and make beer again."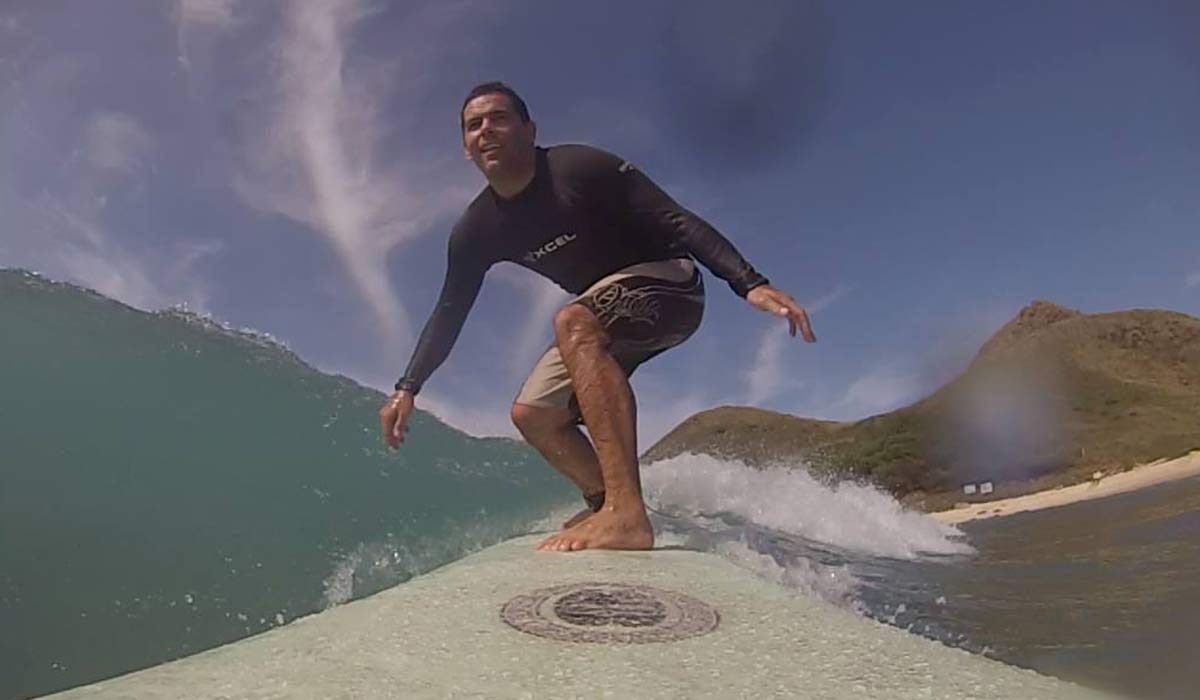 We start up the trailhead and it immediately turns into a steep, slippery climb, lined by green, tropical shrubs. As I follow Steve up the hill, step by step, and he relays the story of starting Lanikai Brewery, the experience feels personal. On these trails, Steve has thought a lot about what he wants his brewery to look like, going back to the 2015 opening and the years of planning beforehand, when he drew up the business plan while getting his Master of Business Administration at the University of Hawaii. For me, walking this same meditative route is more powerful than visiting the brewery itself – the latter is where the beer is made, but this is where his ideas continue to be born.
(VISIT: Find a U.S. Brewery)
Island-Inspired Ingredients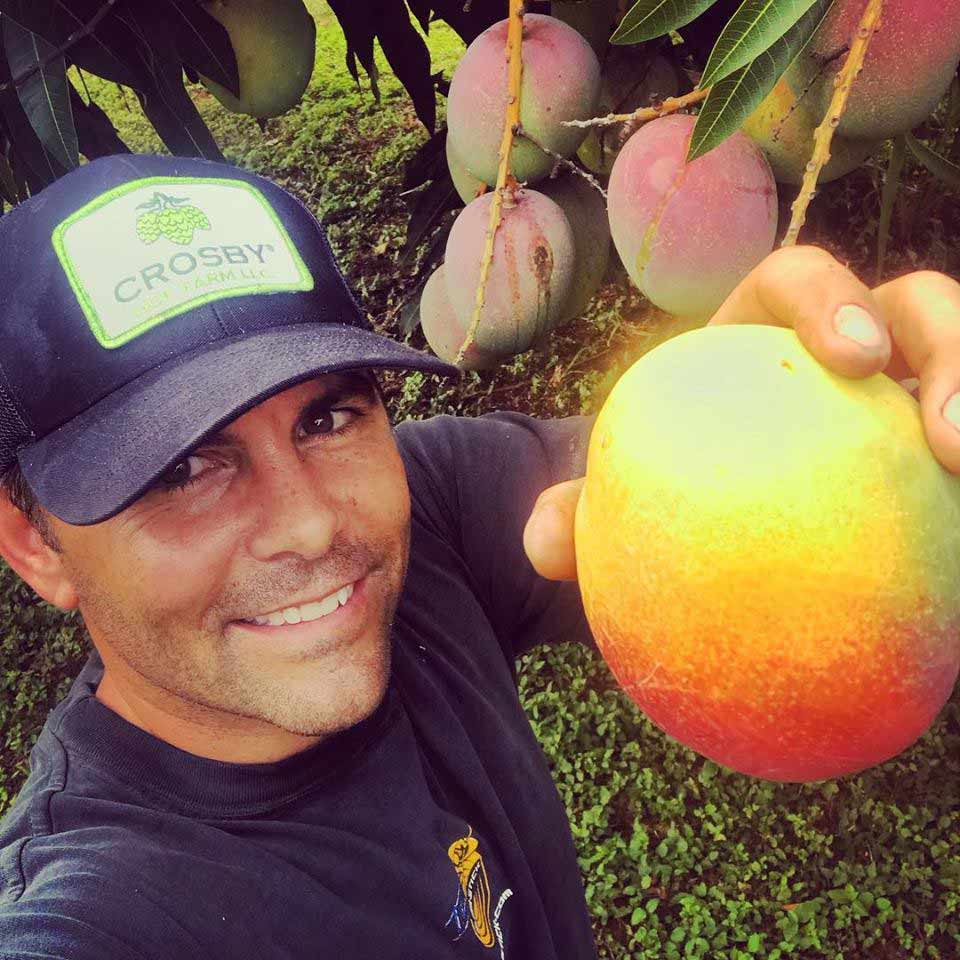 At the top of the first hill, we turn back to look out over Lanikai neighborhood, after which the brewery is named. I can see the aqua-blue surf lapping up on the white sand, the two small islands sitting just offshore. One of the most important things for him and Lanikai Brewery right now, he says, is that they don't want to follow the trends that are swirling around craft beer. He doesn't want to make IPAs (or whatever) just because it's the latest thing that people want; instead, he prefers to stick to his original mantra, "Island Inspired," the competitive difference that has made Lanikai Brewery what it is today.
"What we [the brewery] are able to source from Hawaii drives the creative process," Steve says. "We start with considering the Hawaii ingredient first and then figure out what flavors we can highlight in the brewing process."
Steve doesn't want to make "Hawaii-like" flavors with off-island ingredients; he wants his beers to be "authentic to Hawaii." To accomplish that, he has had to take his recipes to another level of locality. In that vein, all of Lanikai's flagship beers feature at least one local agricultural product: Pikake flowers (Moku Imperial IPA), Hawaiian vanilla (Pillbox Porter), hibiscus and Big Island honey (Route 70 Saison).
(READ: Booming Beer Agriculture Supports Local Breweries)
Lanikai's seasonal series, Mauka to Makai, was designed specifically to "explore the flavors of Hawaii" and is one of the most rigorous examples of local sourcing that I have ever seen from a brewery: a malt beverage brewed with ti root, taro, coconut, turmeric, and breadfruit (Kahiki Historical Ale); a chocolate haupia imperial stout with Oahu chocolate and toasted coconut (Okole Maluna Stout); a gose with Molokai sea salt and Kona limes (Kainalu Gose); a hefeweizen brewed with toasted Big Island macadamia nuts (Brewhefener Hefe); a double dry-hopped sour made with Big Island yuzu (Rubbah Slippah, Silver Medal, Best of Craft 2018, Seriously Sour Category).
That's just the beginning of the list, and it's about to get a lot longer, as Lanikai is currently in the midst of launching its "Hawaiian Wild Ales" series. For the past three years, Steve has been bioprospecting wild yeast from all over the Hawaiian Islands – the slopes of volcanoes on the Big Island, mango farms and beaches on the North Shore of Oahu, right here nearby the brewery's home base in Kailua – and has collected a total of eight unique, "beautiful" strains that he plans to brew with going forward. In February, Lanikai released the first beer in this series, the Kalani Honua (translates to "Heaven on Earth"), which uses a wild yeast strain from Kilauea Volcano on the Big Island (the same volcano you no doubt saw on the news this summer) to create a mango farmhouse ale.
"There's a romance to wild yeast, the land having so much impact on what you're making and the way it affects the end product, like soil in winemaking," Steve says. "Environmental factors impact local growth, and that is expressed in the seasonal difference in soil, climate, temperature and available daylight."
This line of thinking falls not just upon his wild yeast, but with all the agricultural products he puts in his brews. While the general consensus is to strive for consistency in beer brewing, Lanikai embraces the small seasonal differences in its products that come from using fresh, locally bought or foraged produce.
"A summer mango will have a higher sugar content and be sweeter on average than a winter mango," Steve explains. "We use what's available… so we expect slight variations in our beers from year to year or season to season."
Beer Brewed with 'Space Dust'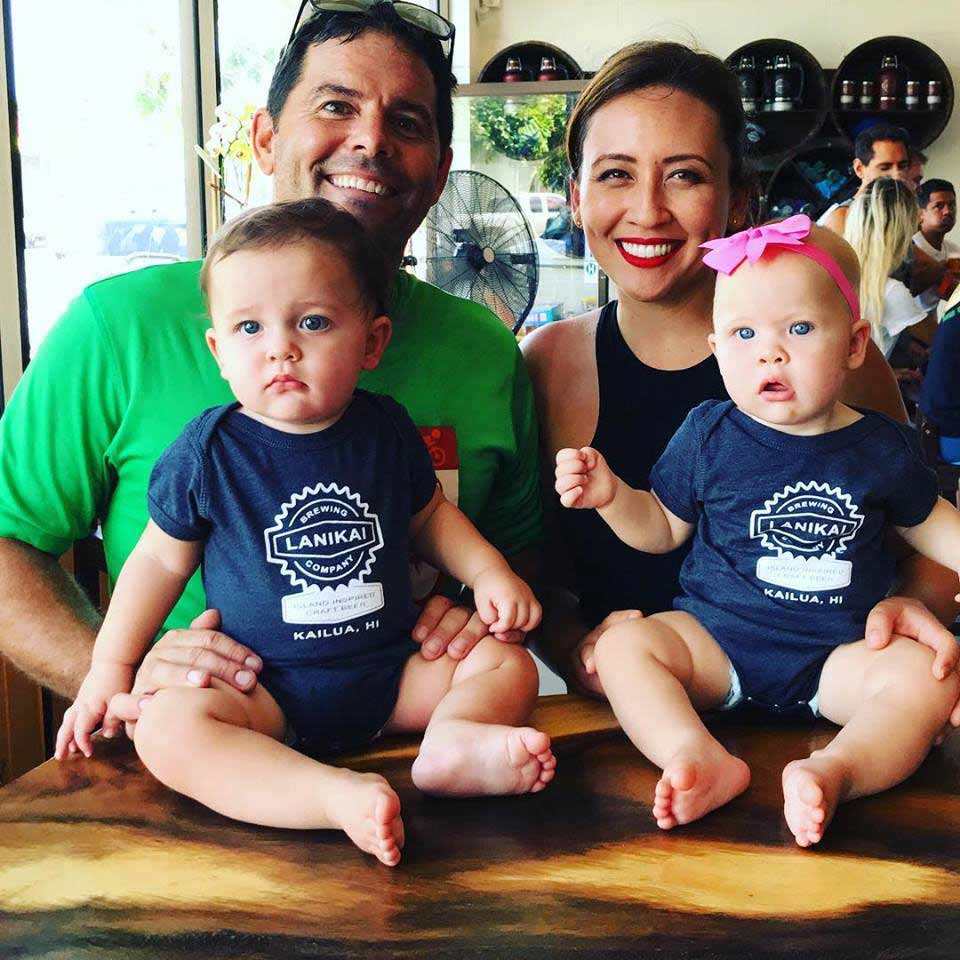 Steve's pursuits aren't just limited to planet earth. Get this: While he was bioprospecting, Steve met a NASA pilot in his brewpub, who, when hearing about the project, offered to collect a UFO – an unidentified fermenting object – for him at 70,000 feet on one of his flights above Hawaii. The mission was successful, and Steve plans to create a wild yeast from this "space dust" later this year.
As we continue along the ridge towards the brewpub, taking in the view of the ocean and ducking under the green foliage, beer is the main subject of conversation, but some of his other endeavors come up. He tells me about a boat and kayaking company he runs that guides swimmers across the channel from Molokai to Oahu (one of the Oceans Seven marathon swimming challenges at 26 miles). He mentions that he is a whitewater river guide in Appalachia and the West about a month a year – before the twins arrived, it was closer to two months. This year, he was named Entrepreneur of the Year by the Hawaii Venture Capital Association. Did I mention he is raising twins?
"I don't have jobs or a career. I have a life. I have passions." Steve Haumschild, Lanikai Brewing Co.
At some point, I ask Steve how he keeps everything straight – how does he manage all these jobs as a brewer, father, businessman, and outdoorsman?
"There's something you have to understand," he tells me, putting his hands on his hips and pausing to look out at the ocean. "I don't have jobs or a career," he says. "I have a life. I have passions."
We come down off the trail to the streets of Kailua and make our way into the brewery. He is excited to tell me about his next passion project: He is going to begin aging his beer in bottles under the sea, "just to see what happens" in comparison to bottles that are aged normally in his brewery.
(READ: Wisconsin Brewers Bring Rare Beers Back to Life)
"I want to make something that's real and true," he says. "I like to think, 'If you only have this island to live on, what can you use around you, and how can your products be different?'"
What the underwater beer will taste like remains to be seen – maybe it makes a difference, maybe it's just another fun experiment. But, knowing Steve, it won't be long before we see him scuba diving somewhere off the eastern shores of Oahu. And when we ask him what he's doing, he'll probably smile and tell us he's on his way to work.
CraftBeer.com is fully dedicated to small and independent U.S. breweries. We are published by the Brewers Association, the not-for-profit trade group dedicated to promoting and protecting America's small and independent craft brewers. Stories and opinions shared on CraftBeer.com do not imply endorsement by or positions taken by the Brewers Association or its members.