When you think of the Apollo 11 mission, which sent astronauts to the surface of the moon for the first time in history, Delaware may not be the first state that comes to mind. But it has a rich history in the space industry and a new generation is learning that through craft beer.
Crooked Hammock Brewery in Lewes, Delaware, has teamed up with nearby ILC Dover to create a beer called One Giant Leap. ILC Dover made the spacesuits worn by Neil Armstrong and Buzz Aldrin during the Apollo 11 moon landing 50 years ago.
ILC Dover's place in the moon landing is an important footnote in Delaware history, but one that isn't particularly well known, even by locals. Crooked Hammock's head brewer, Jon Schorah, says he wasn't aware of the connection until recently. When America was celebrating the 50th anniversary of the moon landing this summer, a server at Crooked Hammock whose mom works at ILC Dover told Schorah the history. That's all it took to inspire him.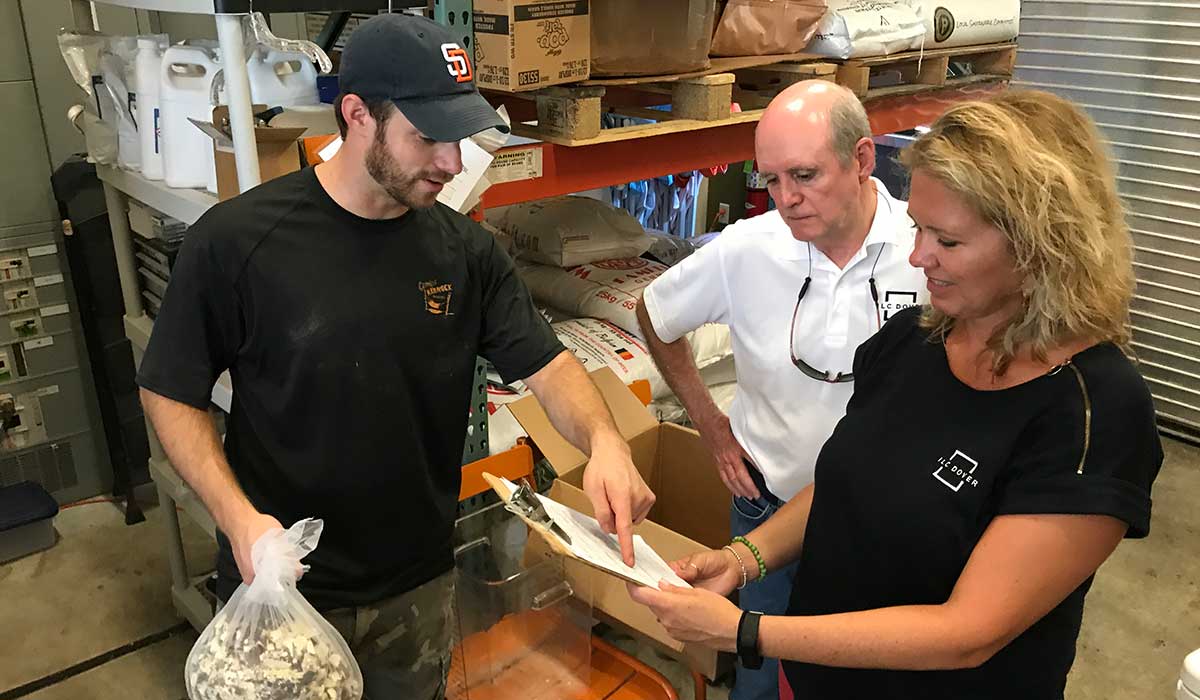 (Related: How Space Launched Huntsville's Craft Beer Scene)
"Over beers, it came up they created the spacesuit that was used in the Apollo mission specifically for the moon landing," says Schorah.
Schorah reached out to ILC Dover to see if they'd be interested in brewing a collaboration beer. They came up with One Giant Leap, a beer they're calling a "suborbital" stout. As an homage to the space trip, the beer recipe includes a favorite space snack.
"We added a whole ton of ice cream sandwiches–the space ice cream sandwiches. The freeze-dried stuff you get," explains Schorah.
One Giant Leap is a rich, oatmeal stout that includes dark chocolate malts, chocolate wheat and vanilla beans. But the space ice cream sandwiches steal the show.
Finding enough dehydrated space ice cream to make a bunch of beer was not an easy task since the ice cream itself weighs only a few ounces.
"I researched this for weeks," Schorah says. "We found a company online that made bulk orders that could send us a few hundred pounds."
When they first called to request a few hundred pounds, there was a mad rush to check the warehouse to see if the company had that much dehydrated ice cream. Luckily, for beer lovers, they did; the final ingredient for the space-inspired beer fell into place.
(More: Form & Function: Brewery Visits with an Architect)
"There's an underlying sweetness to One Giant Leap. [The space ice cream] definitely boosted the chocolate and vanilla flavor to it. The vanilla flavor is a very underlying tone but the chocolate is upfront and hits you," says Schorah.
The brewer admits he created the beer as a throwback to his own childhood. He and his family would vacation in Florida every year and made a trip to the Space Coast part of their routine.
"My dad was a big space nerd," remembers Schorah. "We would go to Cape Canaveral and watch shuttle launches."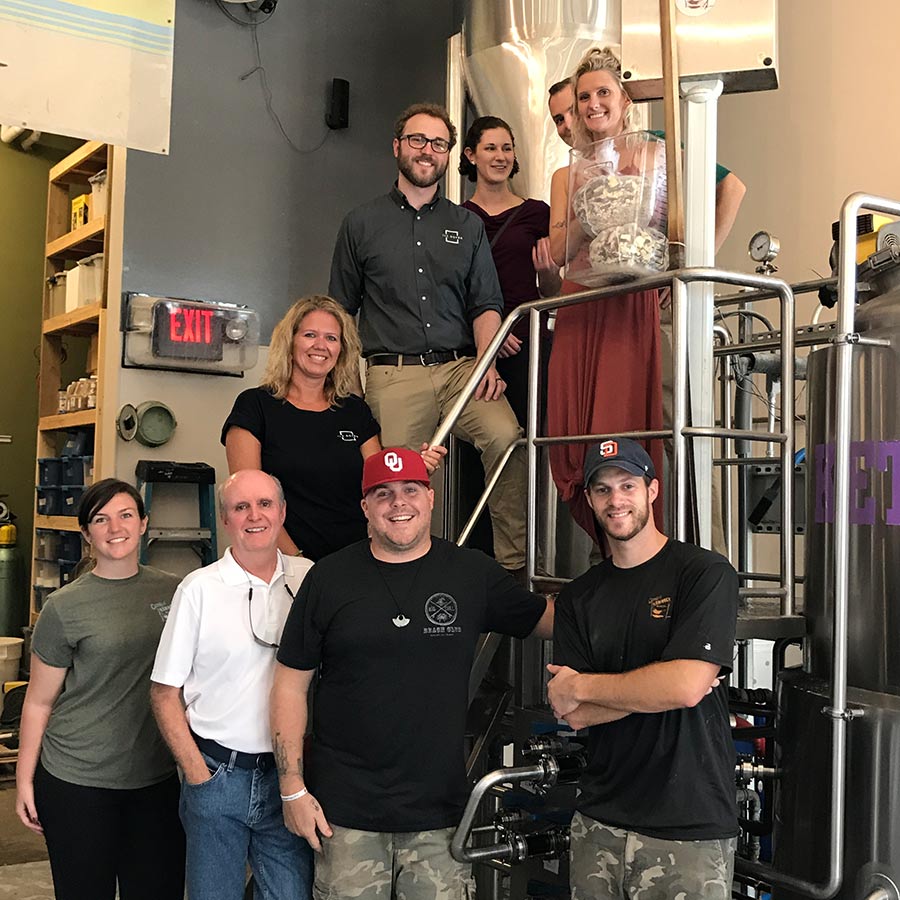 Every child, or adult, knows dehydrated space ice cream is a highlight of that trip.
"I always got that as my souvenir when I went to Cape Canaveral for the shuttle launches so I was like, if we're doing a space beer we have to put this in there," explains Schorah.
(More: Craft Brewers Create $79.1 Billion Impact on U.S. Economy)
About half a dozen ILC Dover workers were part of the brewing process at Crooked Hammock.
"They got to help us weigh out the hops and break up the ice cream sandwiches and dump them in," Schorah says.
One Giant Leap launches Oct. 17 and will be available at the brewpub in Lewes.
"To think that craft beer created a relationship between a brewery and restaurant and a science company that does medical devices and made the Apollo spacesuit … To be able to draw that connection through beer is so cool," says Schorah.
CraftBeer.com is fully dedicated to small and independent U.S. breweries. We are published by the Brewers Association, the not-for-profit trade group dedicated to promoting and protecting America's small and independent craft brewers. Stories and opinions shared on CraftBeer.com do not imply endorsement by or positions taken by the Brewers Association or its members.