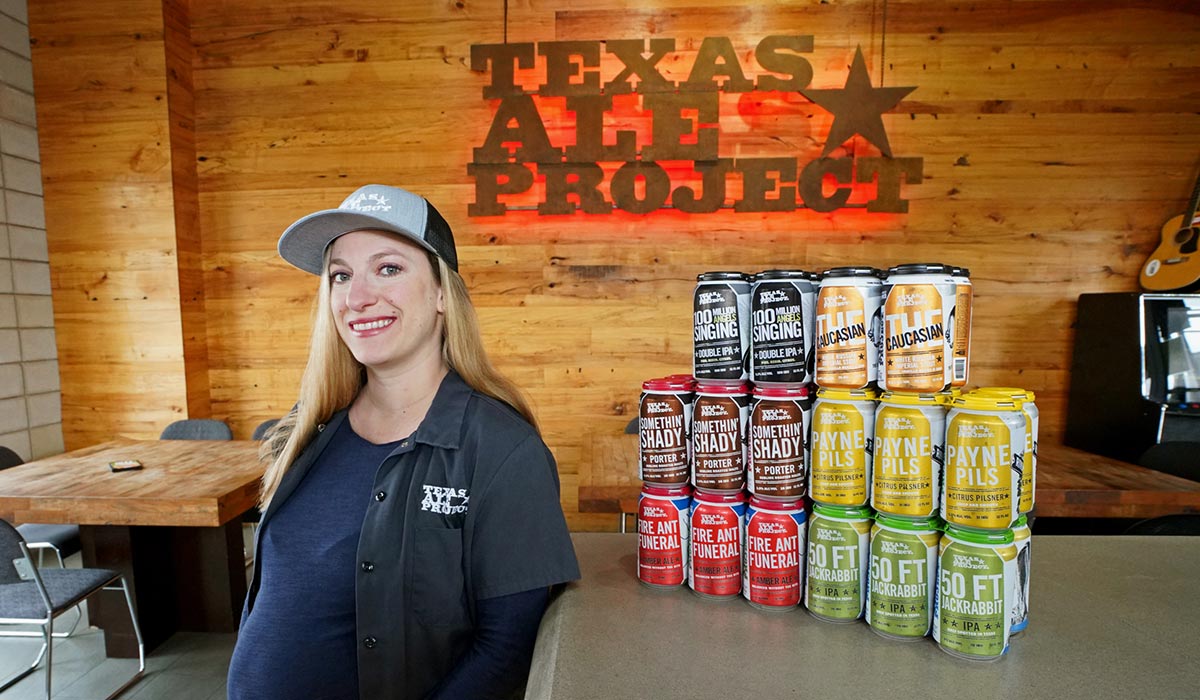 Texas Ale Project's R&D Focus Right at Home in Dallas Design District
When driving around the Design District in downtown Dallas, Texas, you'll see interior design showrooms, art galleries and restaurants–all businesses that you might expect to see in a design district. But a welcome surprise is when you discover Texas Ale Project (TAP). This Texas craft brewery opened in November 2014 and is a veteran- and family-owned business.
According to the brewery, Texas Ale Project brewery and TAP room is the first to be built in the city "from the ground up" since the late 1800s. The brewery is owned by business development lead David Stevens, CEO Kat Thompson, and her husband Brent, who is the head brewer and a veteran who spent four years in the US Navy.
Hard Work and Homebrewing
When you discover a new brewery, it can be hard to imagine what goes into opening the business. How does an idea come to life?
"It started out with a homebrew competition and from there, it quickly morphed into a business," says Kat.
Kat says getting into the brewing business was more or less an accident. She and Brent brewed their first beer in a graduate school beer club competition at Cornell University, where Kat was enrolled in MBA courses. They were hooked. The started drawing up a business plan, but she admits, they were met with plenty of challenges they had to overcome.
(More: Brewery Employees Share Thoughts for Craft Beer Beginners)
"Despite many odds and challenges, we never gave up," says Thompson. "We believe in the product we're making."
Location, Location, Location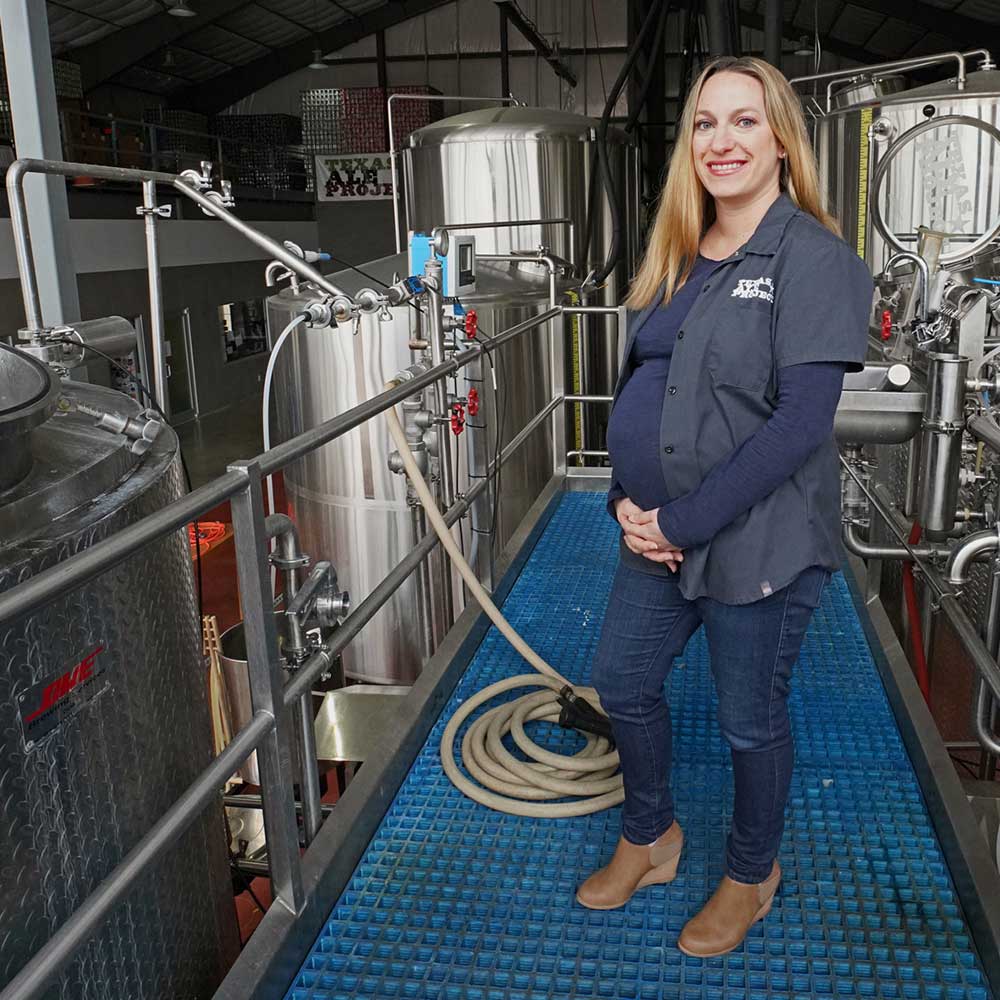 Texas Ale Project also stands out because of its location in the Design District.
"There are now several breweries in the district making it a great location for brewery hopping," says Thompson.
As Dallas grows, the area around the brewery is also changing.
(More: Brewpubs and Brewery Restaurants Love Beer-Infused Desserts)
"There also has been quite a bit of new development in the area such as the Virgin Hotel coming soon, and it's been great to watch the area grow and improve," she says.
If you want to rent the brewery, or just relax after work, you have a choice today – it's something area residents didn't have 10 years ago.
Focus on Quality and Experimentation
Quality craft beer has been a focus at Texas Ale Project from day one. As Texas Ale Project has become successful, the brewery strives to keep a commitment of quality craft beer for their customers, but they also love to experiment.
"We work alongside production demand to brew pilot batches and offer some T.A.P. Room only beers so there is always a new beer to try," says Thompson.
(More: Allagash Brewing Founder Rob Tod Wins James Beard Award)
Thompson says their new R&D Series of beers, which include an blood orange IPA and a raspberry sparkling ale, have been doing very well. She says they're looking forward to this summer's release of a beer called "Smash Experiment," a single malt, single hop blonde ale.
Thompson also emphasizes how important teamwork is to Texas Ale Project.
"Our team works extremely hard, and we all have a passion to see Texas Ale Project grow. If the team doesn't function well together, our operations and level of customer service can fall apart," says Thompson. "The team relies heavily on each other – For example, Sales depends on production to produce the right beer at the right time in the right quality, and we rely on our delivery team to deliver the right beer at the right time to the customer."
Texas Ale Project has helped to change and shape the new look and feel of the Dallas Design District. When you visit, don't forget to seek out beer from the R&D series, or grab a pint of the brewery's flagship beer, Fire Ant Funeral, an amber ale brewed with seven different malts.
CraftBeer.com is fully dedicated to small and independent U.S. breweries. We are published by the Brewers Association, the not-for-profit trade group dedicated to promoting and protecting America's small and independent craft brewers. Stories and opinions shared on CraftBeer.com do not imply endorsement by or positions taken by the Brewers Association or its members.