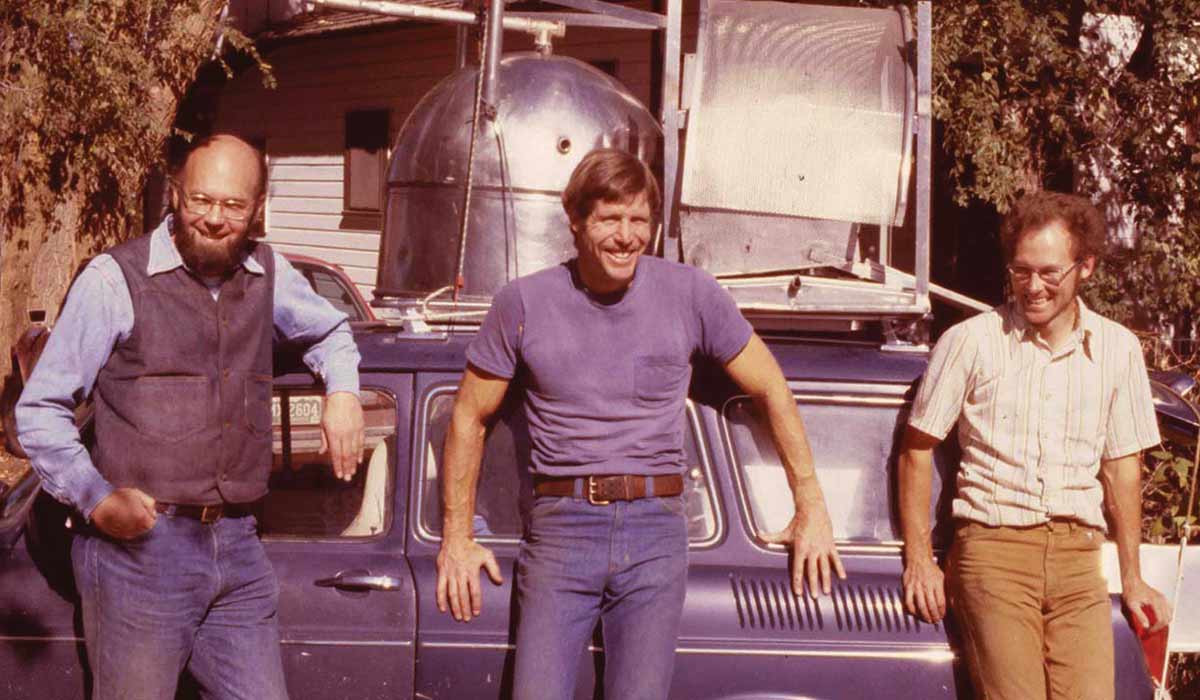 This is 40 at Boulder Beer Co., Colorado's First Craft Brewery
Forgive Boulder Beer's Dan Weitz if he's feeling a bit "back to the future" these days. Weitz is the sales director for Boulder Beer, holder of the nation's 43rd brewing license and Colorado's first "craft" brewer, long before the term was coined. So he and his compadres have had their share of beer-trends déjà vu.  "I was at a distributor trade show," Weitz recalls, "and a bar manager said to me, 'When are you going to make a hazy beer?' My response was, '2002,' and I pointed to our Hazed & Infused."
That beer's heartily hopped and partly cloudy character is one of several firsts and trend-setting moves Boulder Beer can claim. This year Boulder hits an especially exclusive milestone for craft brewers: The Big 4-0. A figure way over 200 in "dog years," it's arguably twice as much in craft beer longevity.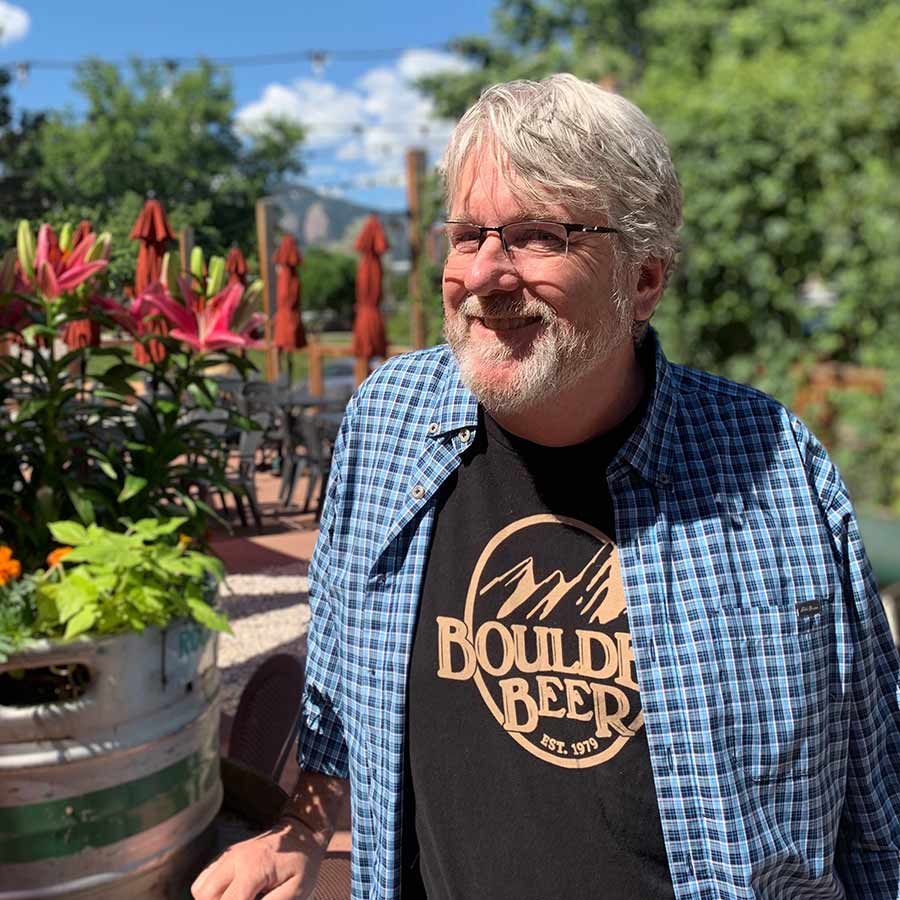 Launched in 1979 as Boulder Brewing, the company was started in a re-purposed goat shed by two University of Colorado astrophysics teachers, David Hummer and Stick Ware.
The brewery's July 20 "First to Forty" birthday bash celebrates it being the first modern-day craft brewer to make it to the four-decade mark. The bash will feature new and devoutly current creations (Pecan Nut Brown, Key Lime Gose and other beers, two hard seltzers and two beer slushies) that show age is nothing but a number in Boulder's case. There will also be pours of Boulder's exceptional and timely year-round and seasonal treats, and a release of a 40th Anniversary Ale strong beer (9% ABV) brewed with pineapple, fermented with champagne yeast, and aged on oak chips. So much for stodginess.
(Related: A 'Stirring Tale' Behind the Father of Homebrewing's Famous Spoon)
"Many, many brewers in the craft industry are bright and creative and come up with fantastic ideas," Weitz says. "If you think of those ideas as a mountain to climb, when a craft brewer gets to the top of it, they'll often find Boulder Beer's flag there. But we've moved on to the next peak."
For any "older breweries are losing their relevance" nay-sayers, Boulder is heralding another achievement.  "The Brewers Association," Weitz notes, "pointed out that the 4 percent growth of the Craft category in 2018 was driven by breweries five years old and younger. By staying true to our identity, our sales this year are up 22 percent in Colorado and 14 percent in the U.S."
Boulder Beer Co.'s Long Line of Firsts
In 1979, Boulder Beer was the lone micro-brewer in Colorado, nine years ahead of the opening of John Hickenlooper's Wynkoop Brewing Company, Colorado's first brewpub. Jim Koch and Boston Beer wouldn't open for five years. New Albion (founded in 1976) and Sierra Nevada (founded shortly after Boulder Beer in 1979) were upstart beer peers in California.
These small-batch dreamers had the nerve to undertake a Sisyphusian, boulder-pushing task unimaginable by today's much-younger brewers: challenging an entrenched one-note beer business that brewed and sold macro light lagers almost exclusively.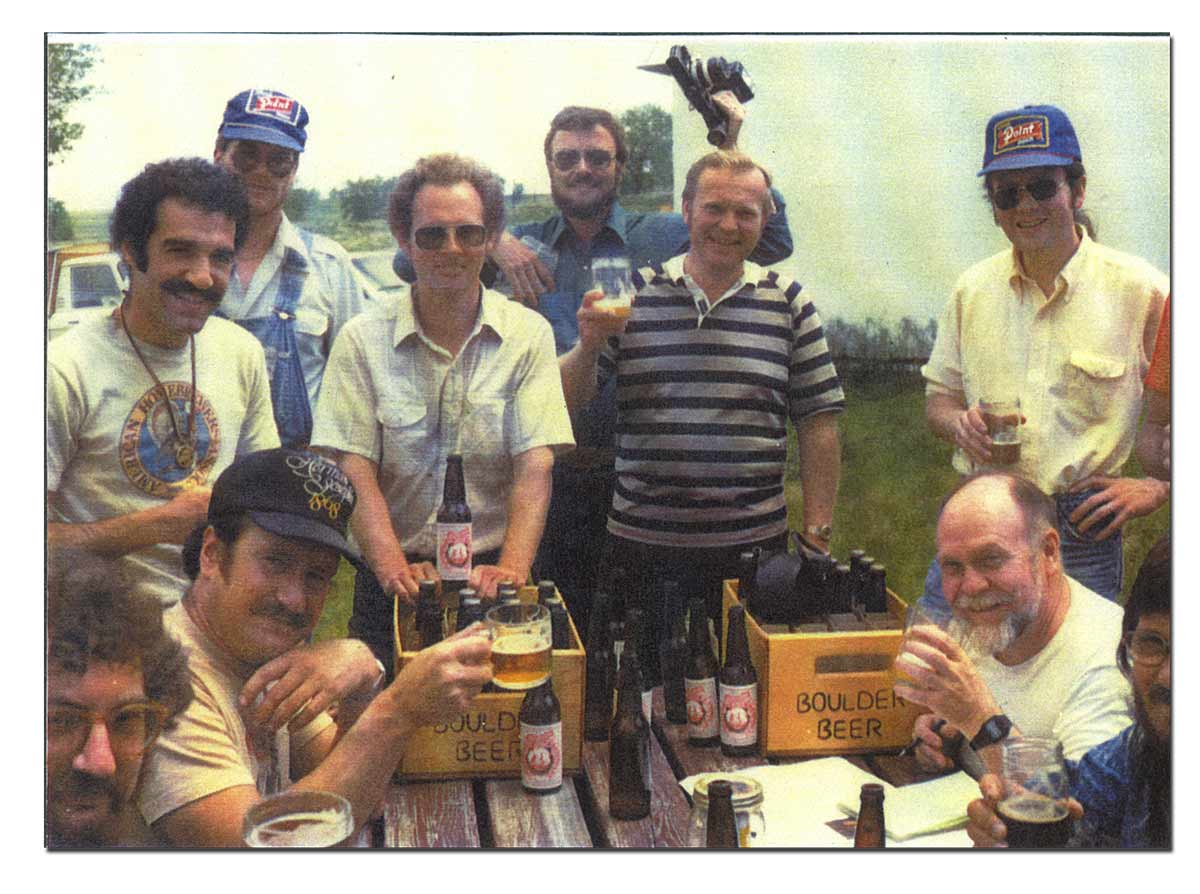 (More: How Long Is My Crowler Good?)
Boulder's moxie was especially impressive considering that it was located a quick drive from Golden, Colorado, and the mighty Coors Brewing, which provided help in Boulder's early days.
"I met one of their staff, Ryan Martyr, when he was tasked with setting up a brewing quality lab there," recalls Dave Thomas, a retired Coors heavy who was then a chemist for Coors. "He had that deer-in-the-headlights look and didn't seem to know what to do. But we helped him out and I helped him set up his idea of opening up the first branch of the American Society of Brewing Chemists here in the 'Wild West' Rocky Mountain region."
Other firsts followed, from the British-style beers Boulder started with (a bitter, a stout and a porter) and a 1983 public stock offering that yielded $1.7 million, to a 1984 move to a gleaming new brewery at Boulder Beer's current location.
Tough Times for the Pioneering Brewery
The boom times segued into shrinking revenue in the 80s that culminated in bankruptcy in 1990 and a name change to Boulder Beer Company. That year, Portland, Oregon, brewer David Zuckerman was brought onboard to revamp recipes and create new beers, a move that provided numerous benefits to the company over three decades.
Through subsequent ups and downs, the brewery added a restaurant at its brewery site, rebranded as Rockies Brewing in 1993, and landed on Inc. Magazine's "Inc. 500" list of fastest-growing companies with sales up to nearly $6.3 million in 1995.
(Related: Founder of North America's First Brewpub Passes Away)
Ten years later the brewery returned to its Boulder Beer Company name and survived several ownership changes and changing beer tastes among beer lovers. Over the past 10 years, the brewery has updated the artwork for all its beers, shifted to cans, and released timely beers such as blood orange IPA and a very popular New England style IPA.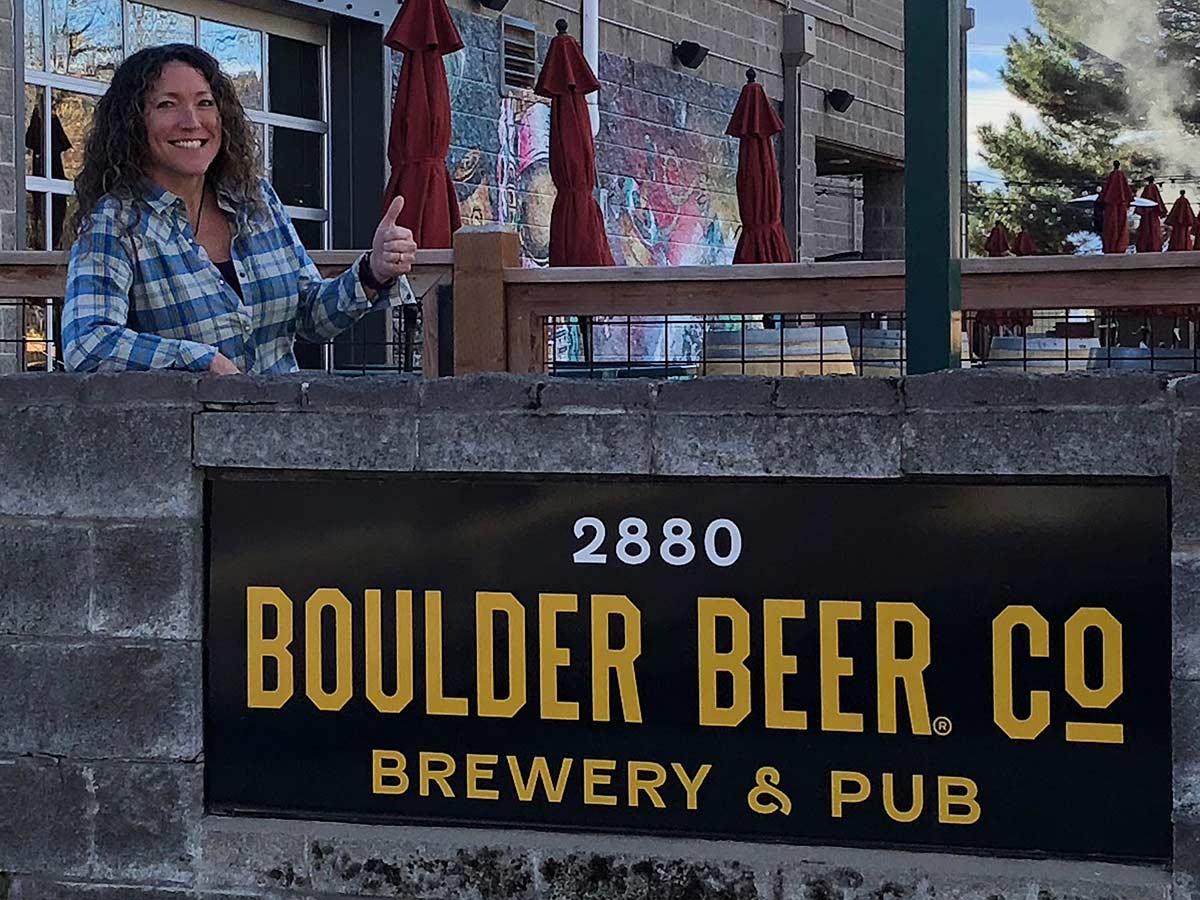 "Boulder Beer is a pioneer in our trade," says Left Hand Brewing co-founder Eric Wallace, "and it has been a long and winding road for them to get this far. But they pulled it off and they were fundamental in making craft beer happen in Colorado."
Tess McFadden, marketing director and a 21-year employee for Boulder beer, agrees.
"David and Stick were certainly ahead of their time in starting Boulder Beer at all back in 1979," she notes with pride. "And they built our new brewery without any other local craft production breweries to learn from."
Trendy Beers Long Before the Trends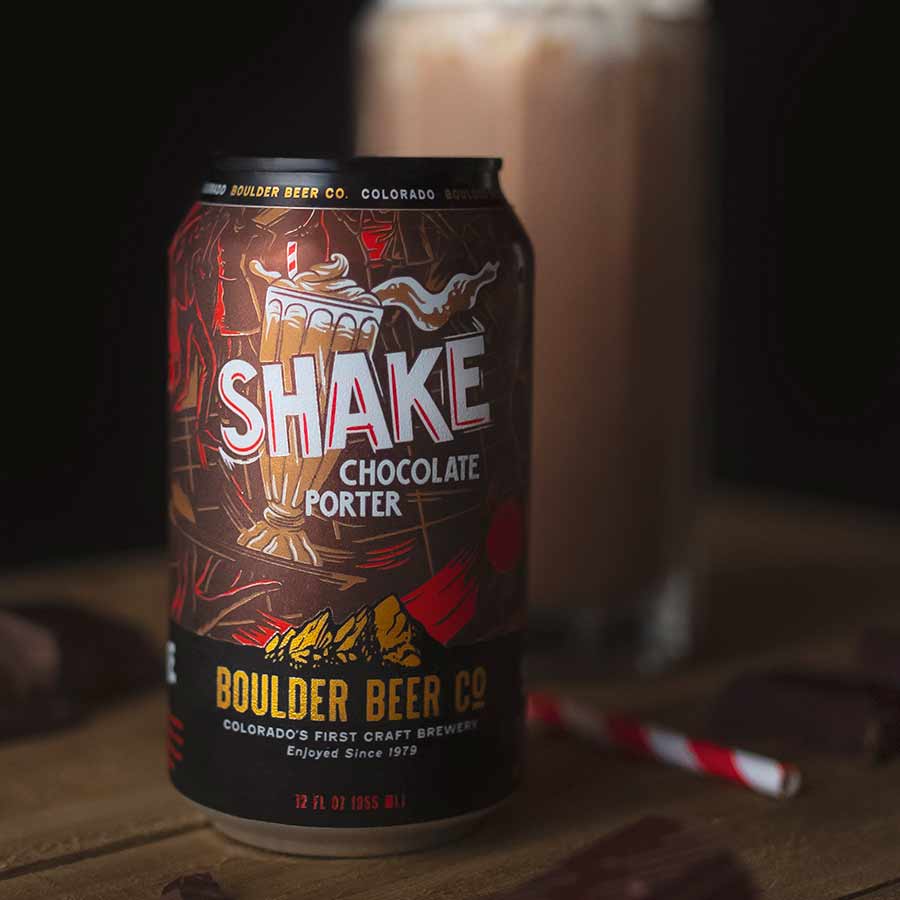 "In our early years of brewing Mojo IPA," McFadden notes, "we had 80 percent of the world's Amarillo crop contracted for that one beer. It was an up-and-coming hop variety and also the early years of IPA madness."
Hazed and Mojo started the brewery's forward-thinking Looking Glass Series, and these extra-adventurous beers morphed into year-round offerings as craft tastes evolved.
(Trend Alert: Rosé Beers Reach a New Set of Drinkers)
"Fast forward to 2013," McFadden says, "and we have the release of our Shake Chocolate Porter, which wins the 2014 Gold in Chocolate Beers at World Beer Cup in that emerging category."
A predecessor to today's pastry stouts, it is now Boulder's best-selling beer.
The ahead-of-its-time brewery–which sells beer in more than three dozen states–is benefiting from consumer catch-up.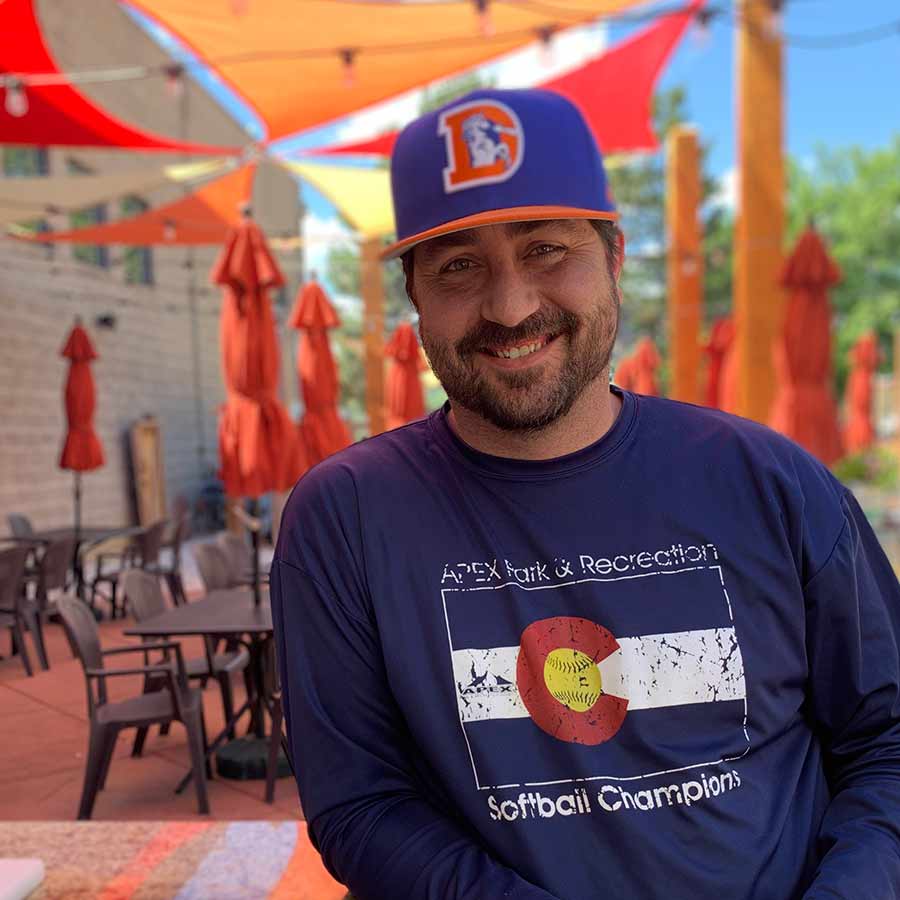 "Hazed and Mojo are still relevant beers almost 20 years later," McFadden says, "because people's palates are getting accustomed to those styles. It's the same with Shake almost six years later, as brewers are playing with all sorts of ingredients now including chocolate."
Granted, some efforts paid a price for being ahead of trends. A mid-80's "Ugly Brew" marketing campaign for an unfiltered pale ale disguised in a brown paper bag didn't hit. The brewery's 2003 Sulley's Light Lager (a lower calorie option) also jumped the craft beer gun.
"Epic fail," McFadden calls it.  "I used to joke that the slogan for Sulley's would be, 'Tastes Great with Pot and Chips.' That could work well in the current market."
This is 40 at Boulder Beer Co.
The respected Zuckerman recently left the brewhouse after his many influential years and eased into semi-retirement. Rob Black now heads up brewing operations. Jeff Brown, Boulder's company president (2002-2019) and a local beer hero, recently retired from the brewery. Brown led Boulder through numerous phases and industry shifts and the brewery's productive more-modern years. Both remain part owners of Boulder Beer. Gina Day, company president from 1990-2002, is now the company's principal owner. Her husband is Frank Day, founder of the Rock Bottom Restaurant & Brewery and Old Chicago Pizza & Taproom businesses.
Despite these changes, Weitz is confident the Boulder Beer name will roll on for years to come.
"Look at The Who," he says. "They sang 'hope I die before I get old' and they're still rocking."
To keep it rocking, this summer Boulder Beer debuted Gender Fluid Lager, a delicious and issue-minded pilsner brewed for Pride Month with the help of the local LGBTQ community. Sales of the beer in Colorado were more than 10 times the distributor's projections.
"Our brewers innovate and create like we've always done," Weitz says, "and try to come up with something you can't get anywhere else. The other side of our coin is dependability. We do our best to keep our customers through consistent, reliable, lab-tested and QA -proven products. By staying in our lane and letting the world catch up," he notes, "we've remained respected enough to keep people coming back for more."
Editor's Note: The interview between Stick Ware, co-founder of Colorado's Boulder Beer Co., and Charlie Papazian, past president of the Brewers Association, comes from archives of the Brewers Association, publishers of CraftBeer.com.
CraftBeer.com is fully dedicated to small and independent U.S. breweries. We are published by the Brewers Association, the not-for-profit trade group dedicated to promoting and protecting America's small and independent craft brewers. Stories and opinions shared on CraftBeer.com do not imply endorsement by or positions taken by the Brewers Association or its members.