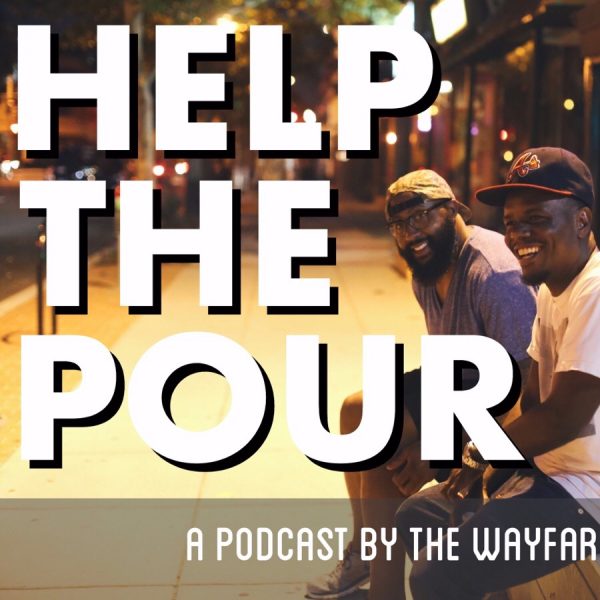 'Help the Pour' Podcast Live from DC Beer Week
The DC Brewers' Guild curated a series of events to celebrate DC Beer Week August 20-27. The events ranged from seminars on learning how to homebrew to a beer and food pairing event, to Victory Brewing's White Monkey release party.
In the midst of DC Beer Week, the Guild organized an event for women in beer called "We Can Brew It!" Here, women (and a few bearded dudes peppered in) were able to join other females in the industry for a meet and greet at The Black Squirrel in the Adams Morgan neighborhood in northwest DC.
(FALL SEASONALS: The History Behind the Nostalgic Season for Beer)
Thanks to a conversation with DC Brewers' Guild chair Kathy Rizzo about how Shep and I could help out, we settled on the idea to have a live podcast during the event. Our podcast, "Help the Pour," is a podcast featuring women in beer, while we chat about beer over a few beers. (Yeah, we like beer). A live show from the event made perfect sense —  not to mention, Kathy was our very first guest when we started the podcast earlier in the year.
After making many laps trying to find parking, Shep and I moseyed our way to Adams Morgan, along with our producer/engineer "Back Pack" Matt, to digitally document the growing diversity in craft beer. Immediately after we set-up in the rear of the venue, it was time to make our beer selections (the first round was on me, by the way):
Shep's choice: Atlas Brew Works — Blood Orange Gose 4.5% ABV
Matt's choice: Atlas Brew Works — Rowdy Hop Forward Rye 6.2% ABV
My choice: Atlas Brew Works — Rowdy Hop Forward Rye
"We Can Brew it!" had a great turnout of local prominent figures in the DC area craft beer scene, including Julie Verratti from Denizens Brewing Company as well as Rachel Murray from Atlas.
(BEER TRAVEL: Beer Lover's Guide to Denver International Airport)
Shep, Matt and I started off giving a brief overview of the progression of the podcast thus far, then we launched into our conversations. There was so much to talk about, we broke it into Part I and Part II. Take a listen! You can subscribe to all the Help the Pour podcasts on iTunes, Google Play, SoundCloud and Stitcher.