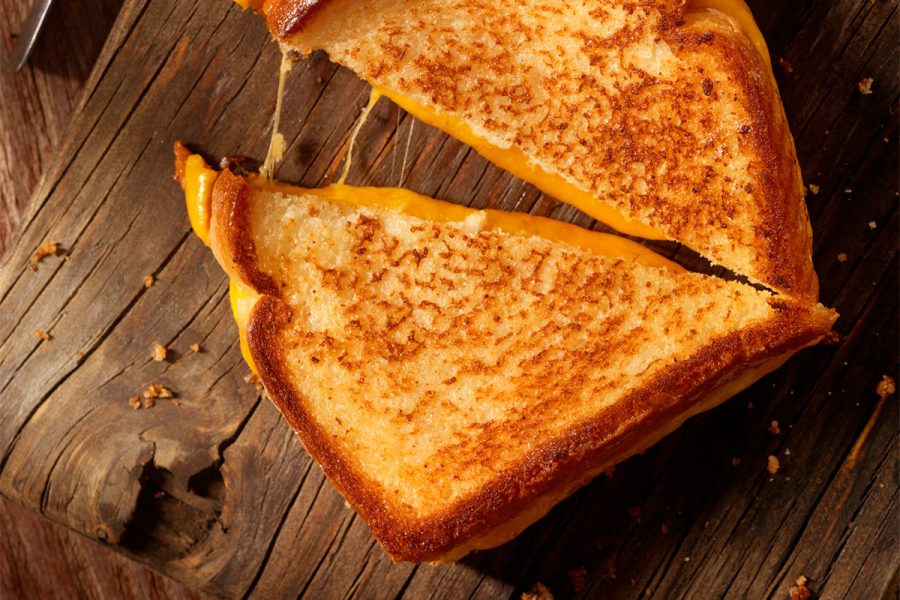 Brooklyn Brew Shop has brought the never-fail concept of cheese and beer pairing to life with a brown ale-soaked grilled cheese sandwich.
Ingredients
Beer Batter
2 eggs
1 cup nutty, brown ale
1/8 cup flour
1/2 tsp salt
1/4 tsp chili powder
Sandwiches
1 loaf sourdough bread, cut into eight 1/2" slices
1 block mild or sharp cheddar cheese, sliced
2 Tbsp butter, plus more if needed
Optional toppings: bacon, sliced ham, prosciutto, avocado
---
Directions
To make this brown ale-soaked grilled cheese, in a large shallow bowl, whisk eggs, beer, flour, salt and chili powder. Dunk one slice of bread into the batter on both sides, giving it a second to fully absorb the batter. Let the excess batter drain back into the bowl.
Move to another plate and top with cheese and additional toppings if desired (cooked bacon, sliced ham, etc.).
Repeat with another slice of bread to complete the sandwich.
In a large skillet, melt butter over medium-high heat. Place the sandwich in the middle, and let cook on each side 3-4 minutes, until it reaches a crispy golden brown and a gooey cheese middle. Repeat for all sandwiches. Plate, add garnishes and enjoy.