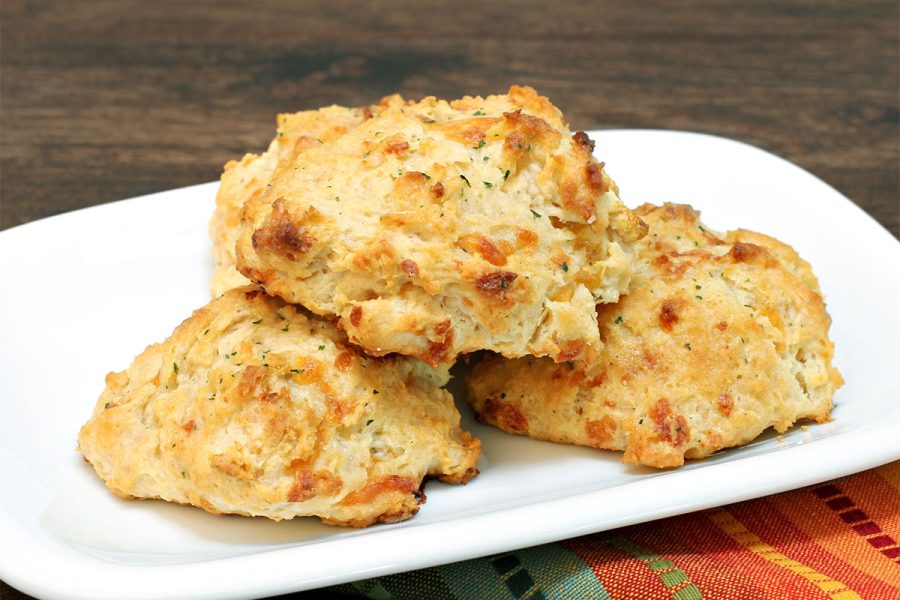 This simple recipe for beer biscuits made with your favorite American lager is a great addition to your beer recipe arsenal. To add variety in flavor and texture, experiment with different cheeses, beers or even nuts!
Ingredients
3 cups whole wheat flour or whole wheat pastry flour
1 Tbsp granulated sugar
1 tsp salt
1 Tbsp baking powder
2 Tbsp fresh rosemarry, chopped
3/4 cup feta, cumbled 
12 ounces beer
Up to 1/4 cup of water (if the dough is too dry)
---
Directions
To make these beer biscuits with rosemary and feta, reheat oven to 375°F.
Mix the dry ingredients well, add your spices and cheese (optional), then pour in the American lager and mix it all together.
If the dough seems very dry, slowly add up to 1/4 cup of water, until all of the flour is incorporated. Try not to over mix.
Pour the dough into a lightly greased loaf pan or divide it into a muffin tin. Bake until golden brown, about 45 minutes for bread or 25 minutes for biscuits.
The recipe makes one loaf of bread or 12 good-sized biscuits. I'm partial to biscuits because there's more surface area for crust.
Variations: Use different types of beer. You can also add spices, cheese and/or nuts to change the flavor and texture of the beer bread.